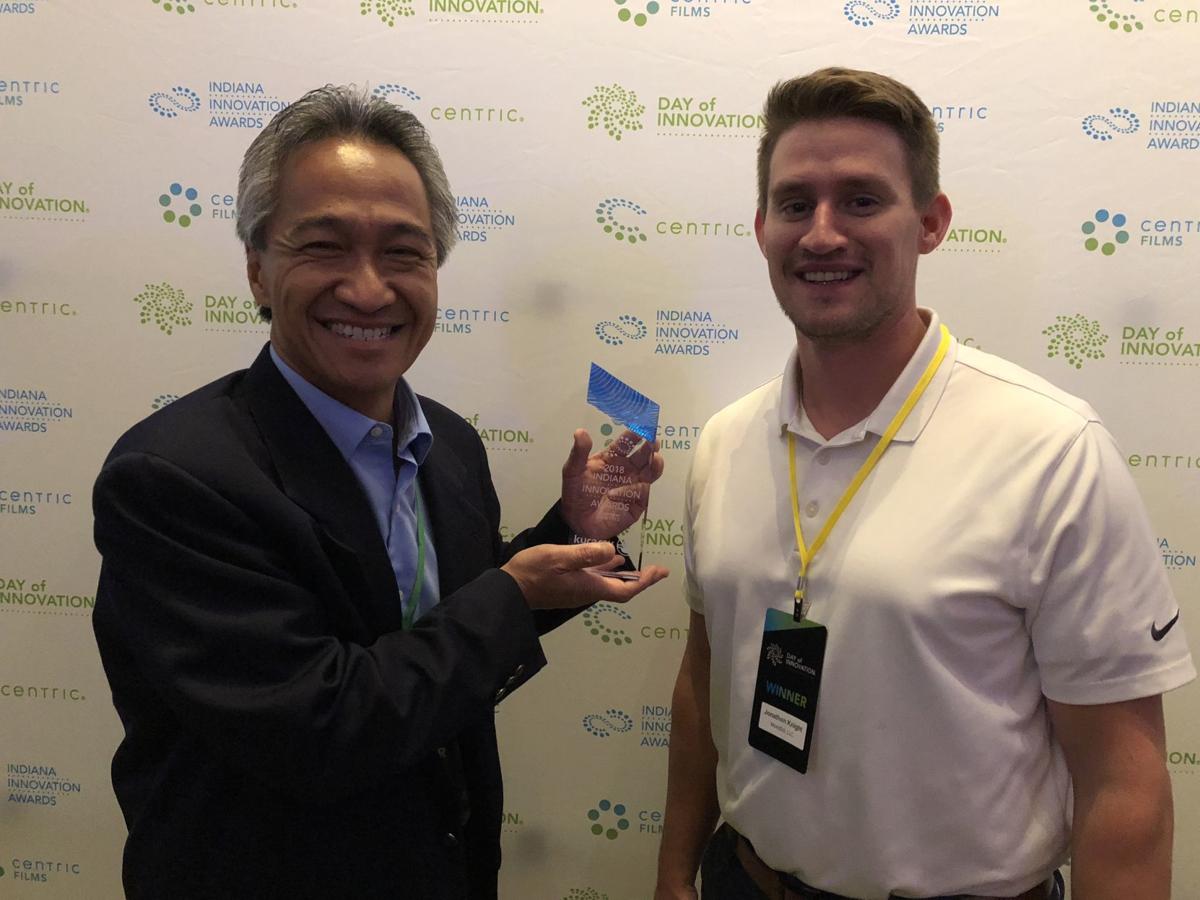 MonoSol has won a 2018 Indiana Innovation Award at Butler University in Indianapolis for its work on food-grade soluble film that could make it easier for weight lifters to pack on muscle after a workout at the gym.
The Merrillville-based subsidiary of the Japanese company Kuraray makes the dissolvable film for protein powder used in protein supplement shakes when dropped into water. It's similar to film that MonoSol makes for Tide Pods and dishwasher pods but is edible.
"If you know anyone who likes to lift weights, you know how much they love post-workout nutrition," MonoSol New Ventures Director Nate Miranda said. "With this, we provide a simple solution where all you do is take out a single pouch, drop it in a shaker bottle and you get a perfectly pre-measured dose of protein every time. No scooping, no dust, no bulky containers to mess with."
The invention was picked as a winner from an array of 56 finalists representing a range of Hoosier industries such as manufacturing, retail, agriculture and technology. The Indiana Innovation Award was established in 2011 to recognize innovation across the state and portray Indiana as an innovative place. 
"Winning an Indiana Innovation Award validates what we're doing as a New Venture's team at MonoSol," Miranda said. "We enjoy looking at the world and finding new ways to add value to people's lives by solving interesting new challenges. At its core, that's what successful innovation is really all about."