Movie theaters in Indiana can reopen at 50% capacity Friday, but it's not immediately clear when the projectors will flicker on again in Northwest Indiana.
The Region's movie theaters — including AMC Schererville 16, AMC Schererville 12, AMC Classic Hobart 12, AMC Classic Michigan City 14, Cinemark at Valparaiso, Goodrich Portage IMAX, and the Hoosier Theater at Whiting — have been closed since March because of the coronavirus pandemic that's killed more than 115,000 Americans thus far. But they can all reopen Friday as the state enters stage 4 of the economic recovery early.
Cinemark is planning a four-phase U.S. reopening that will start with an initial test opening in the Dallas-Fort Worth market on June 19 and continue through July 10. The company, which operates Cinemark at Valparaiso in the Porter's Vale Shopping Center will implement new health and safety protocols, stagger showtimes, and enforce physical distancing.
Cinemark plans to install plexiglass screens at its box offices and concession stands, disinfect seats every morning and before each show, provide hand and seat sanitizer, and screen employees before each shift. It will require employees to wear face masks and encourage guests to do the same. A "seat buffering technology" at the point of purchase at the box office will ensure tickets are bought for seats that are spaced out to allow for social distancing.
Until Hollywood resumes new releases, Cinemark will initially show library content with "attractive welcome back" ticket prices or $5 for adults and $3 for children. Think past hits that "will lean into the nostalgia and emotional connection moviegoers have with these wonderful films."
"The entire Cinemark team is eager to welcome movie-goers back to our auditoriums for an immersive, shared experience with enhanced health and safety protocols that will give our employees, guests and communities confidence and peace of mind," Cinemark CEO Mark Zoradi said.
AMC, which operates more multiplexes in Northwest Indiana than any other company, has warned it could go bankrupt. But the company hopes to reopen almost all its movie theaters by July.
The company has reopened 10 theaters in Norway, Germany, Spain and Portugal, and aims to open in the United States in July to be able to screen Christopher Nolan's "TENET" on July 17 and Disney's "Mulan" on July 24. Its slate for the rest of the year includes "Dune," "Wonder Woman 1984," "West Side Story," "The King's Man," "A Quiet Place II" and "Top Gun: Maverick."
AMC plans to consult with the Harvard University School of Public Health and The Clorox Company on how to create a safe environment, including by blocking seating to limit theater capacity. In addition to masks and frequent cleaning, AMC is looking into high-technical sanitization options such as electrostatic sprayers, HEPA vacuums and upgraded MERV 13 air ventilation filters wherever possible.
Goodrich Portage IMAX has not yet announced when it will reopen, while the Hoosier Theatre in Whiting is targeting possibly the end of July. The 49er Drive-in in Valparaiso just reopened, showing recent releases from before the pandemic like "Sonic the Hedgehog."
Questions linger about whether people will return to movie theaters during the pandemic, especially as streaming services have grown in popularity even before people hunkered down at home because of stay-at-home orders.
Indiana University Northwest Assistant Professor of Economics Micah Pollak said movies theaters can remain a viable during a pandemic.
"This is provided sufficient efforts are made to minimize the potential spread of the virus and consumer preferences over movies haven't changed substantially," he said. "Attending an indoor movie showing with other people in an enclosed space will be inherently more risky than going for a walk in a state park or to a drive-in movie. However, the risks are similar to other indoor activities and entertainment."
The industry does have some significant advantages compared to other indoor activities, Pollak said.
"Wearing masks does not directly interfere with watching a movie other than for eating popcorn, candy, etc.," he said. "Patrons are already separated into seating and do not generally move around much. Theaters can relatively easily adjust ticket sales to meet desired capacity. Adding assigned seating and spacing between seating to maintain social distancing is much easier than, say, in a bar. Theaters are already regularly cleaned between showings. The degree of cleaning and sanitizing necessary will be much higher, but this step is already part of the process of running a theater. Patrons with symptoms are likely to be very visible. Someone coughing during a film is often obvious."
The biggest concern is that consumer habits have shifted, Pollak said.
"One important question that we don't know the answer to yet is has this long period of staying at home, and the increased use of video streaming services like Netflix, changed how consumers prefer to watch movies?" he said. "If so, theaters may have a problem."
Gallery: The Pav at Wolf Lake has some coronavirus PSAs
If you could go ahead and stay 6 feet apart, that'd be great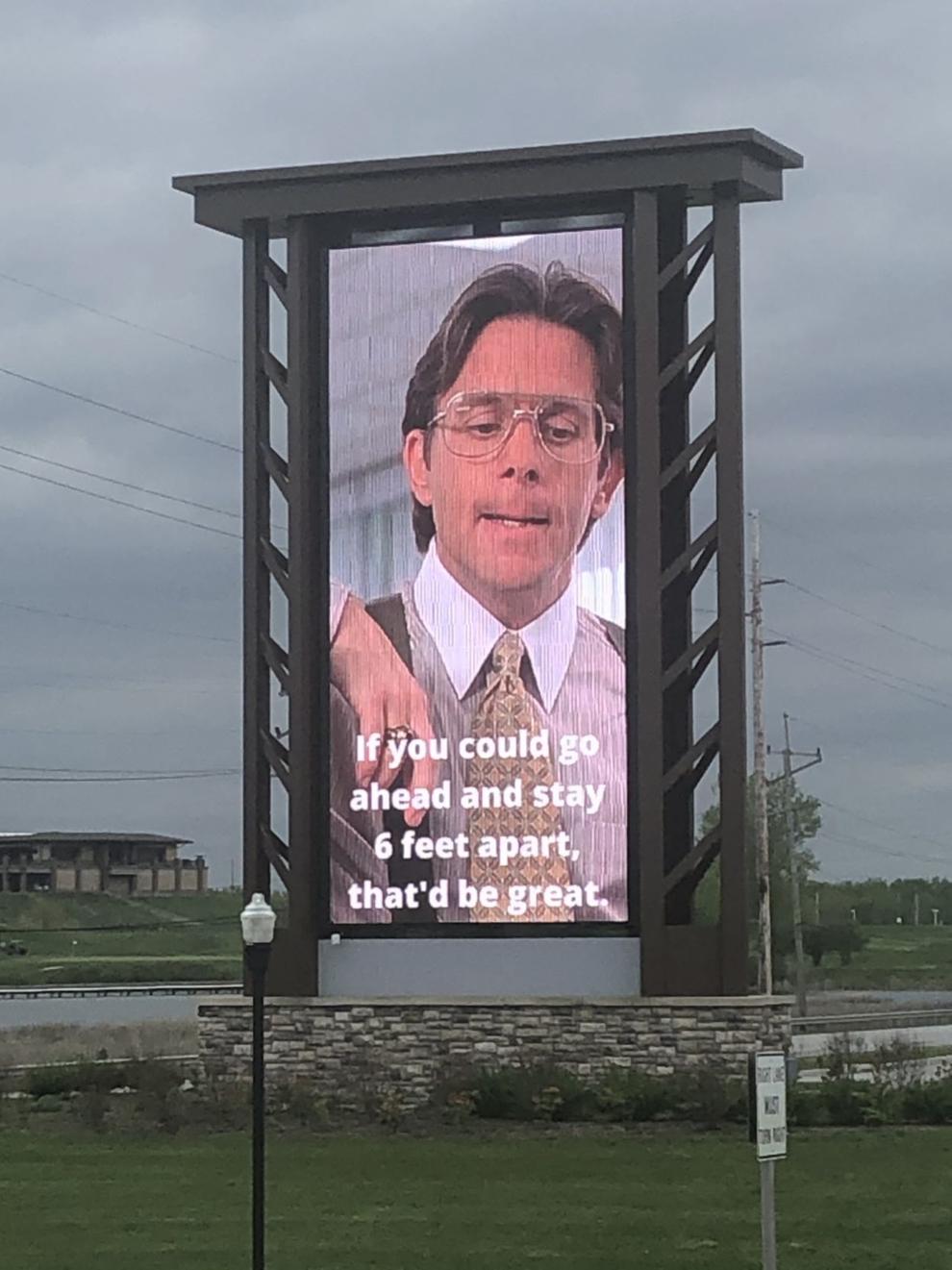 Don't stand so close to me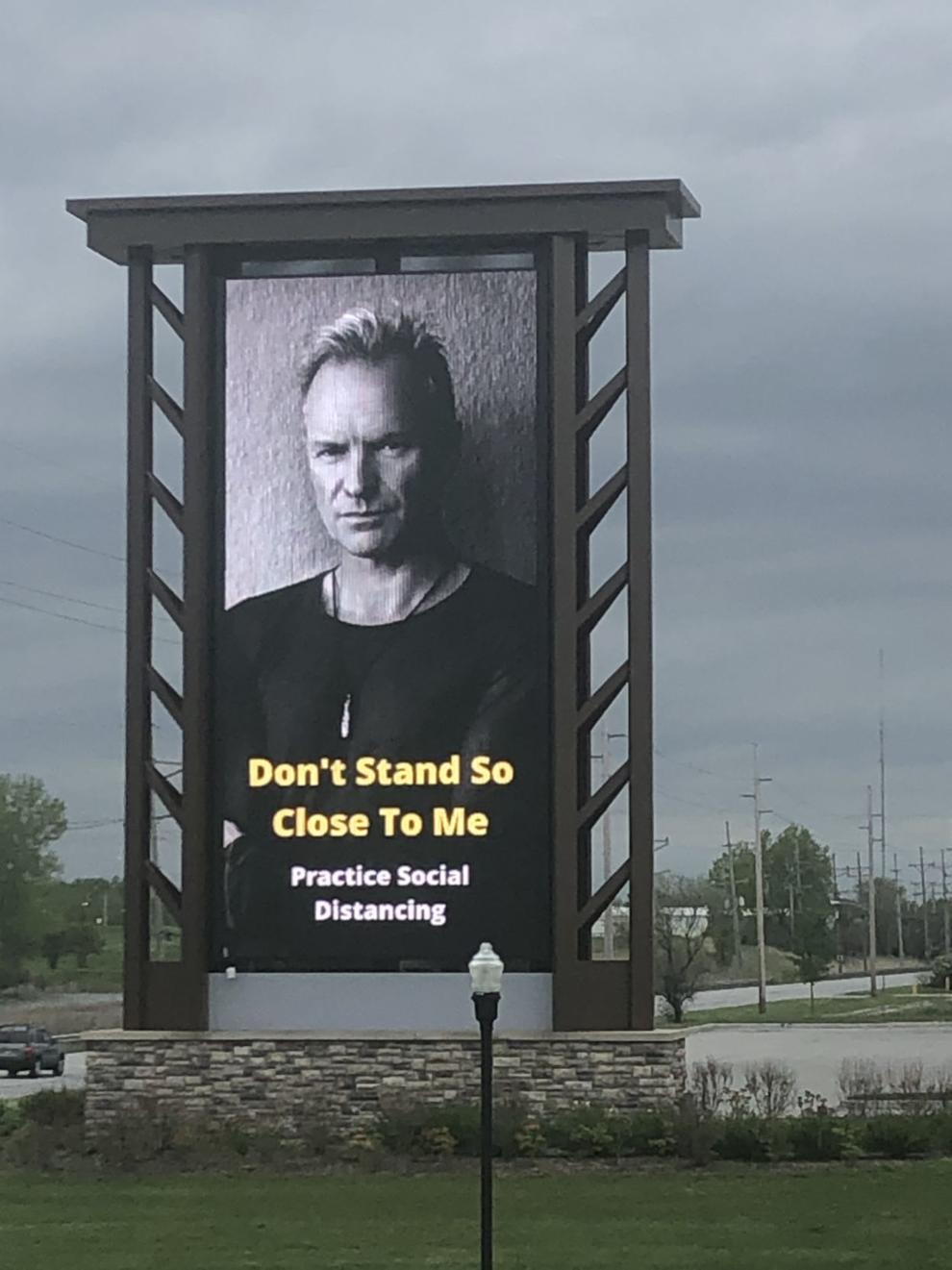 Feeling sick? Stay home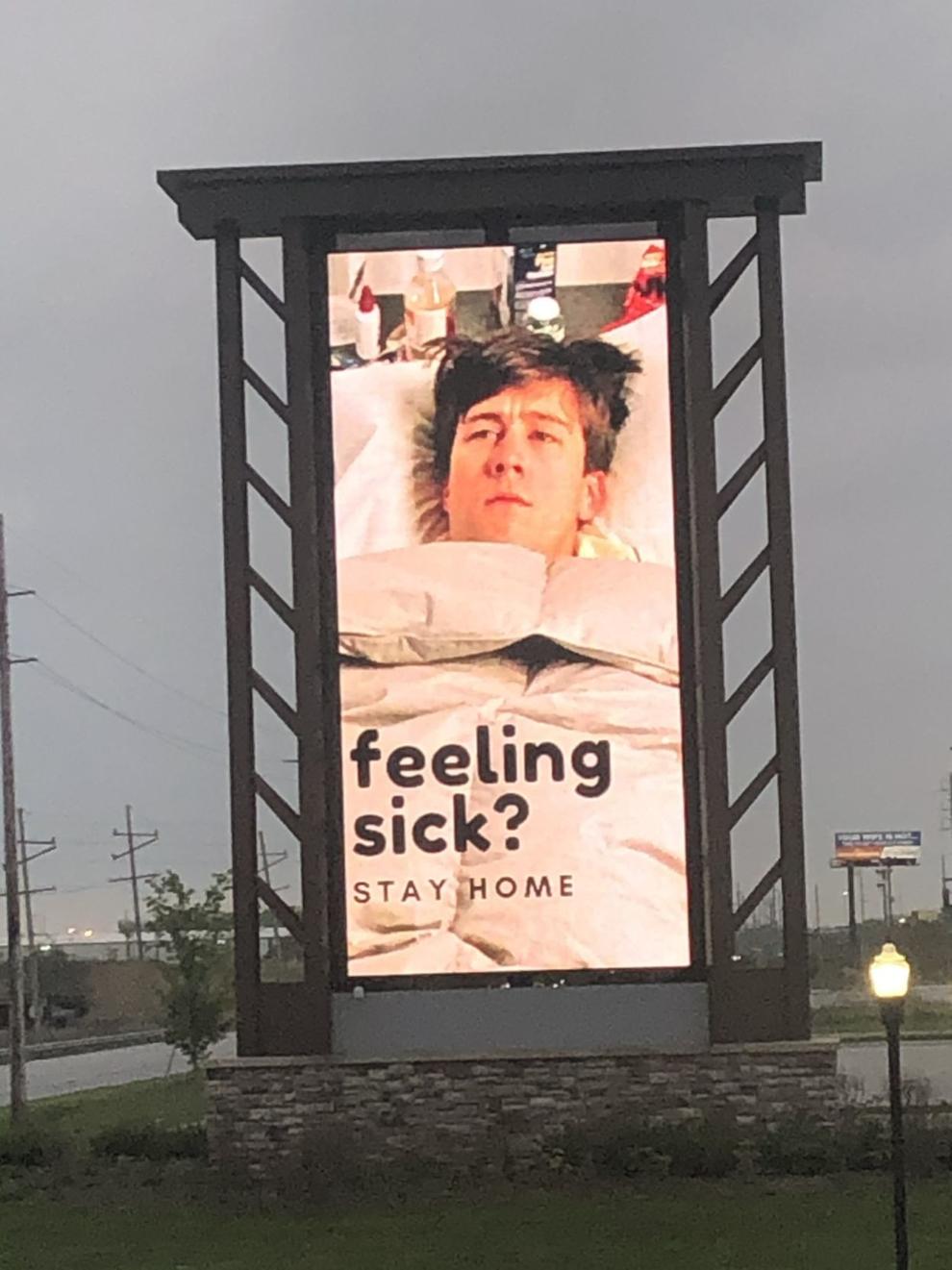 Wash your hands! Gosh!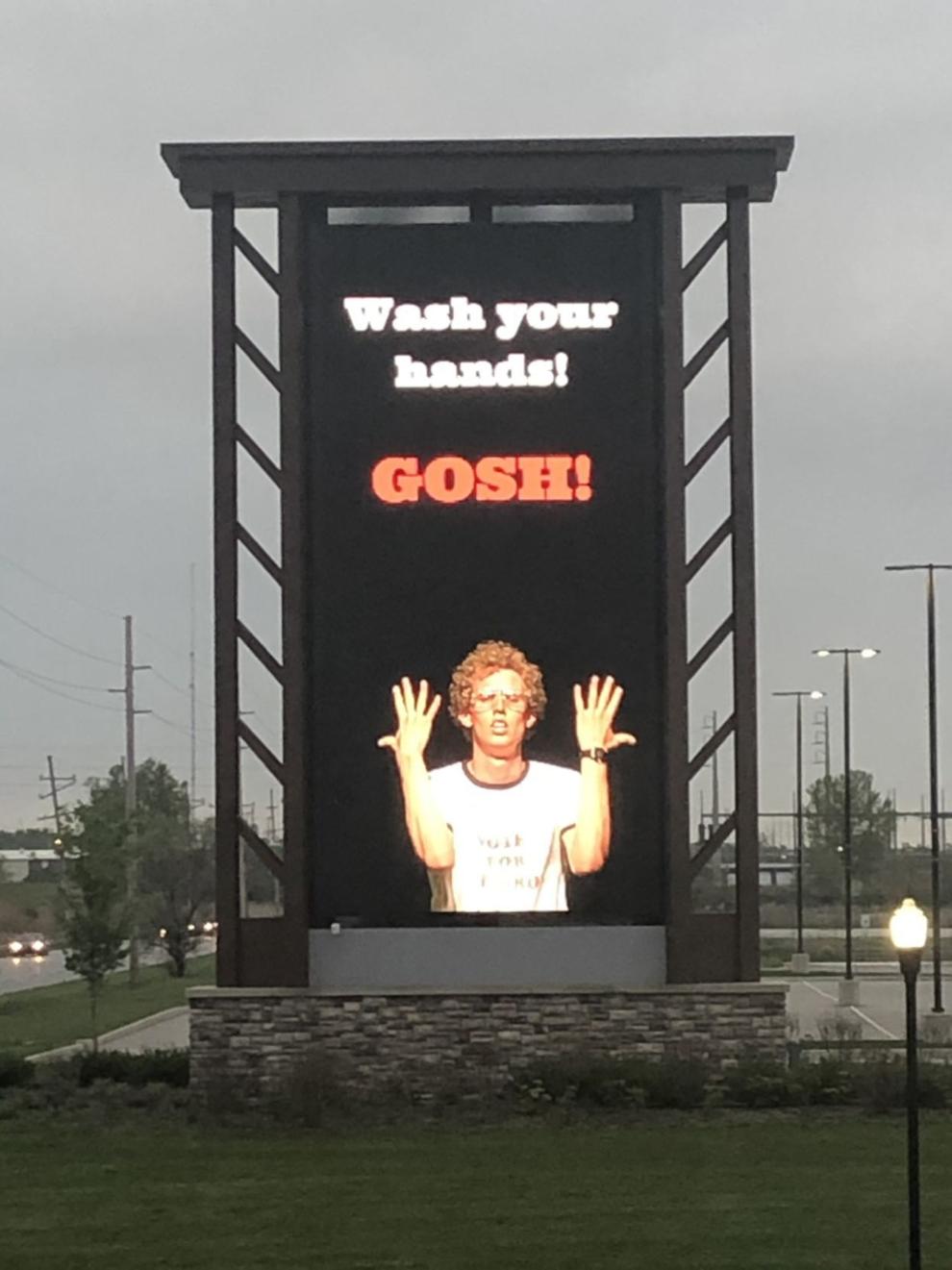 Be excellent to each other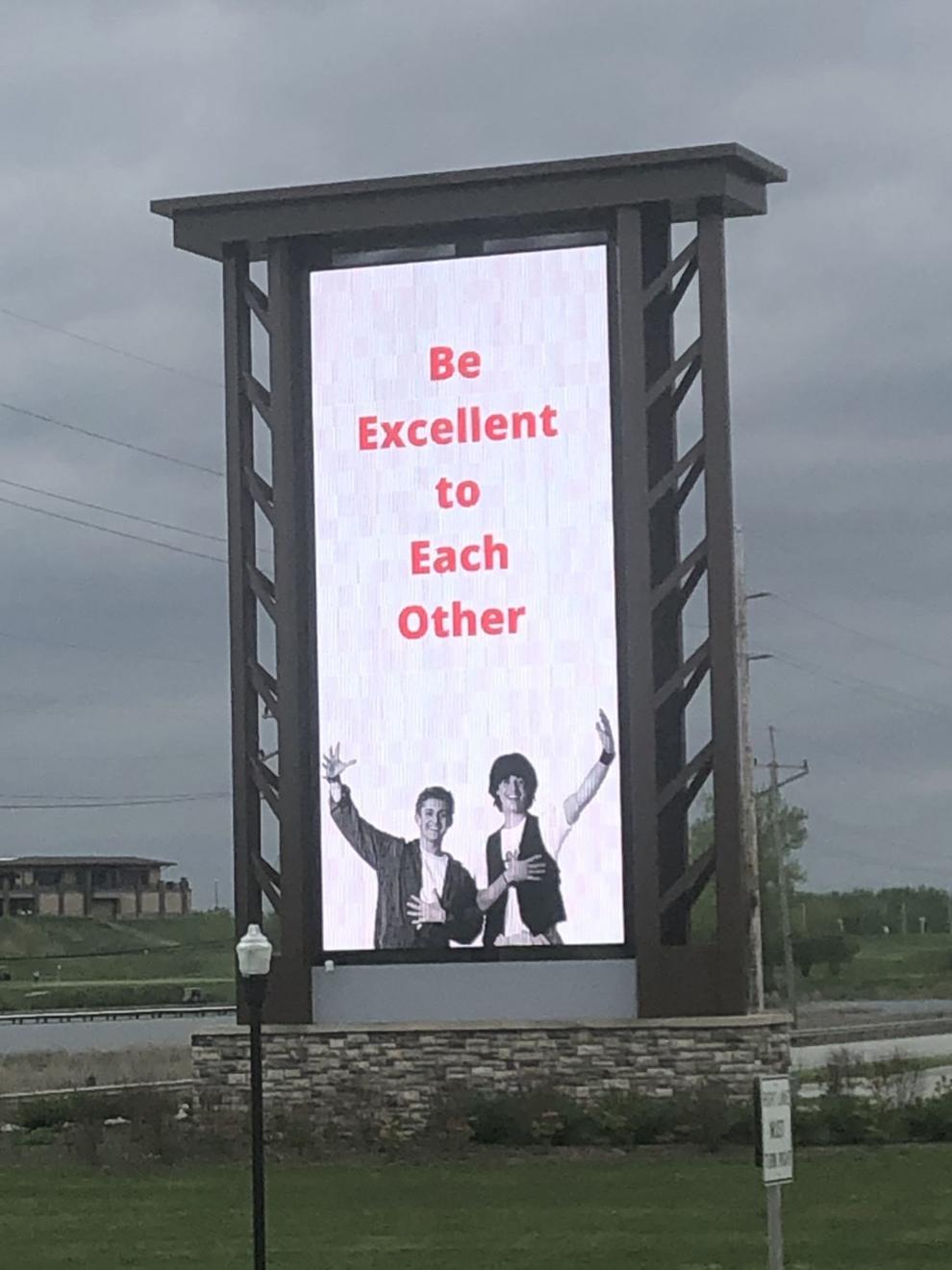 Crowds, nah. Social distancing, yeah.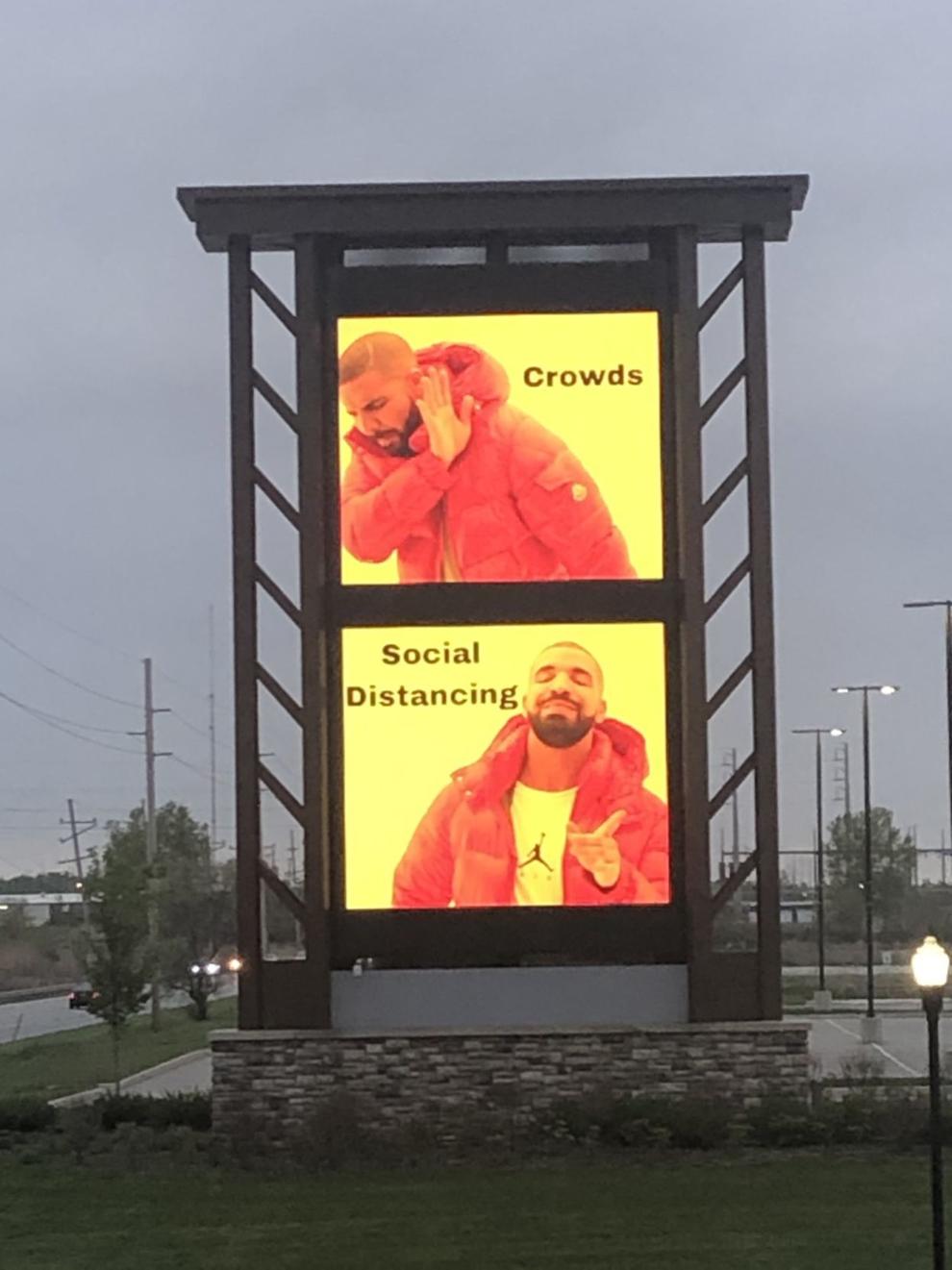 Keep calm and don't touch your face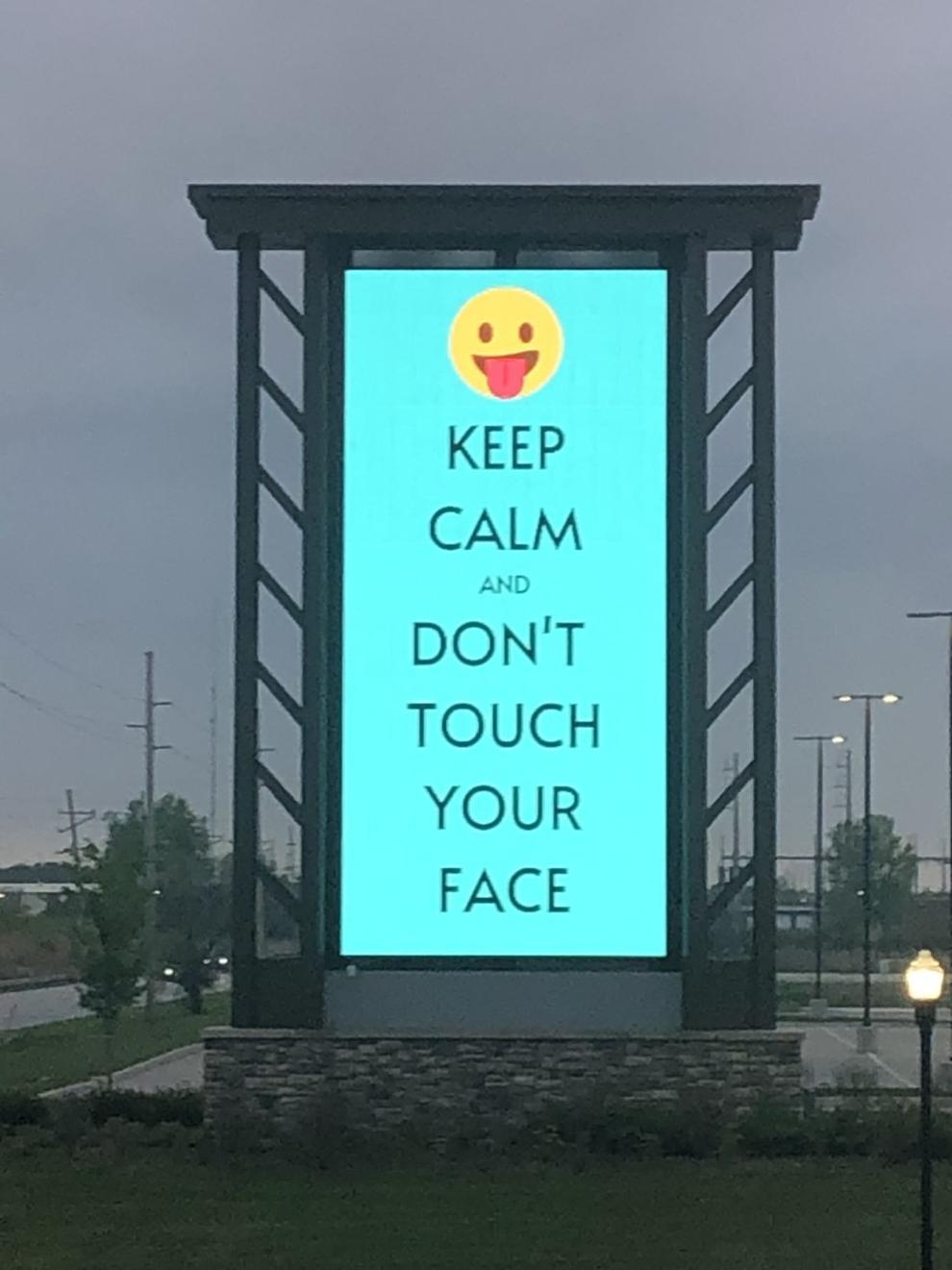 We've leveled up to Stage 2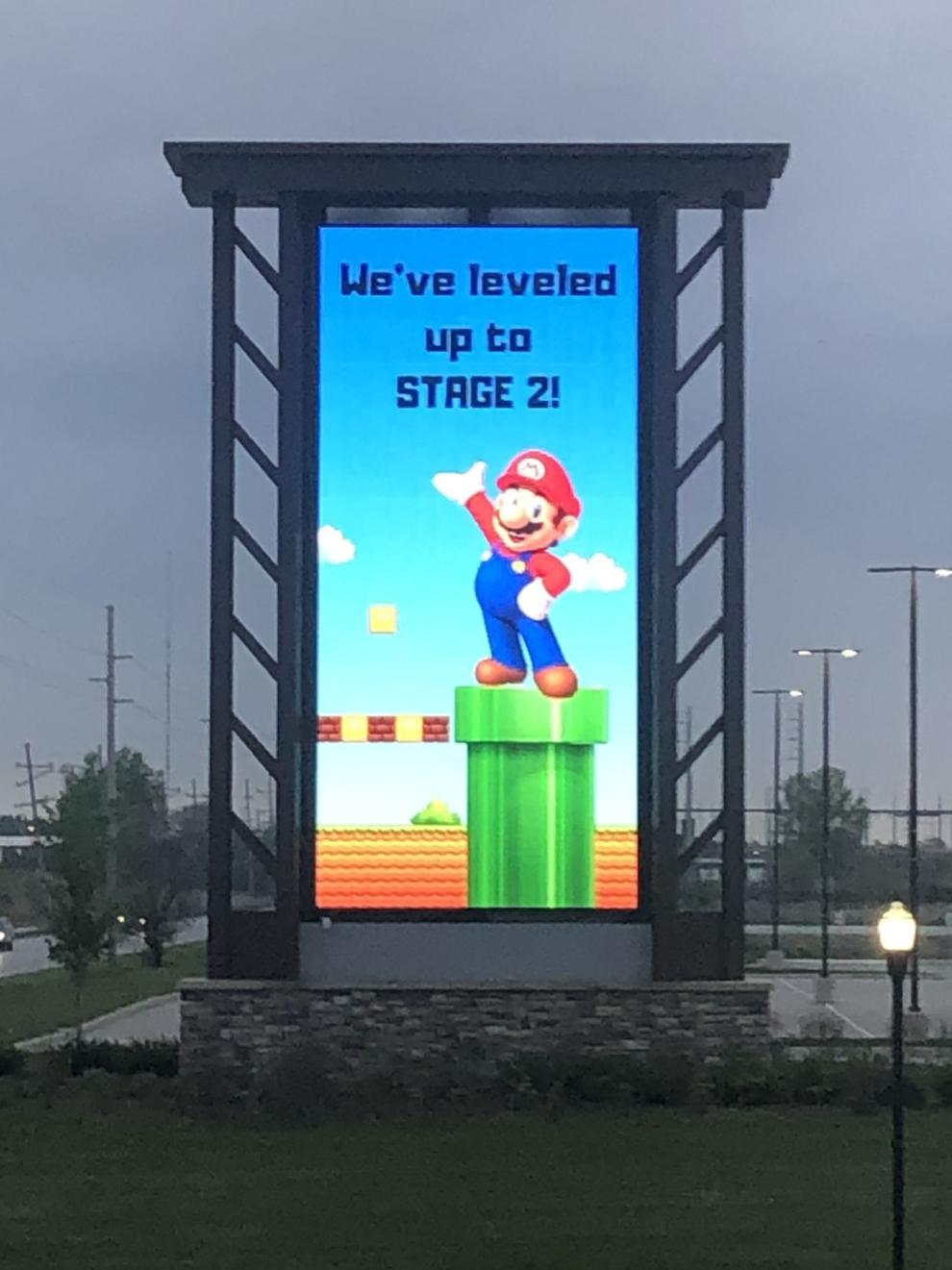 Stage 2: Manufacturing and construction fully open with social distancing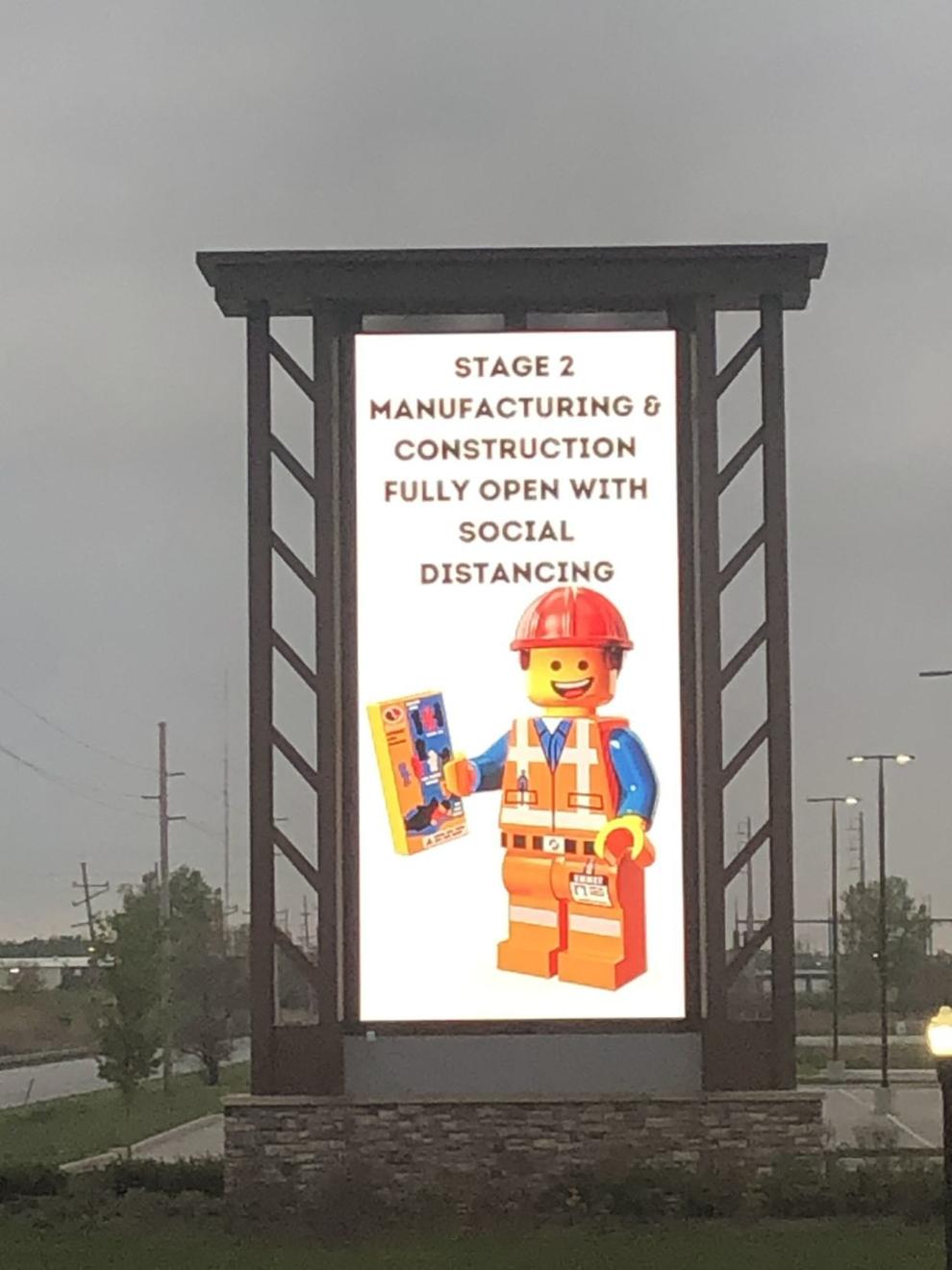 Stage 2: Retail stores open at 50% capacity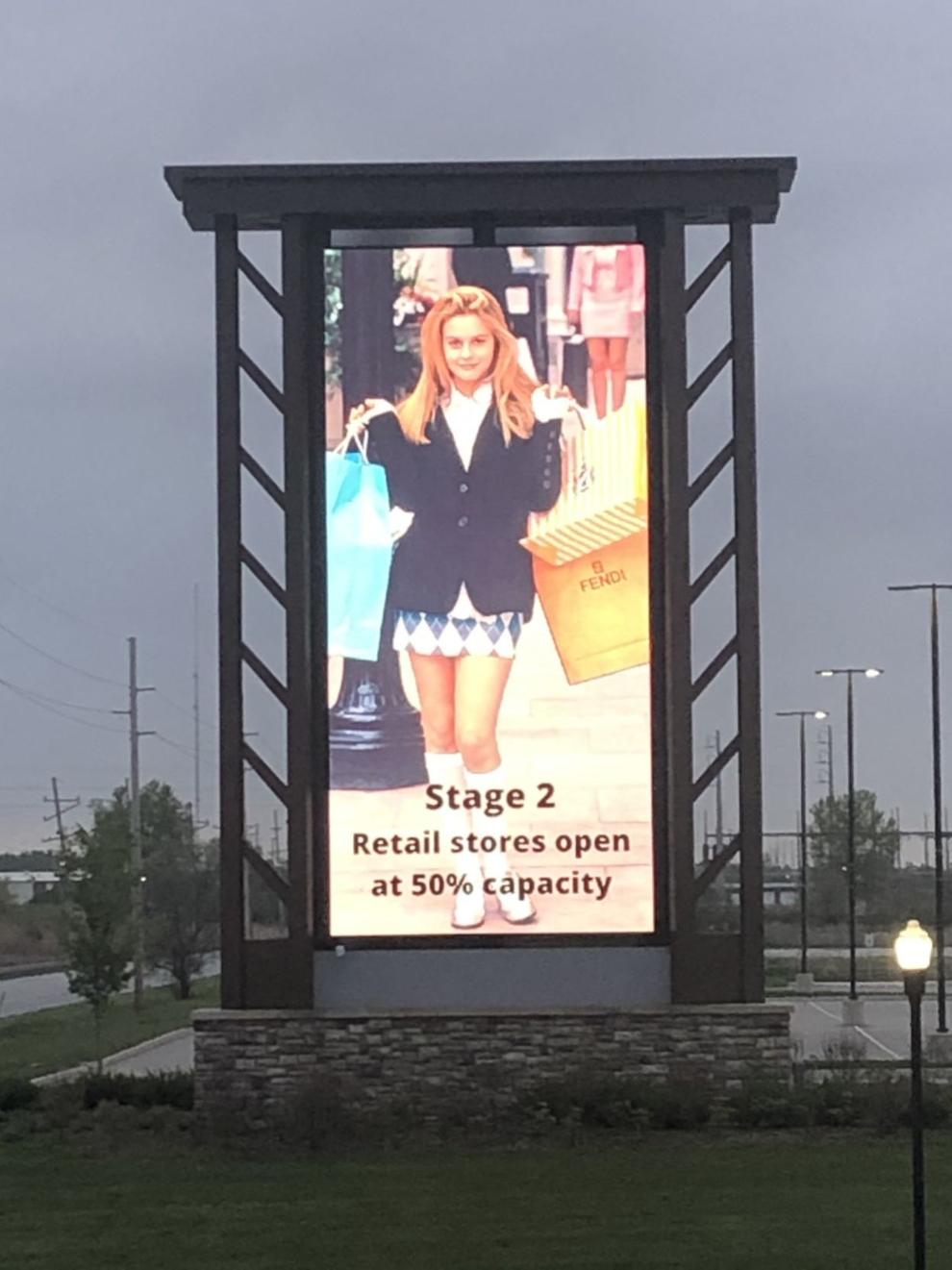 Stage 2: Salons, tattoo shops, etc. open by appointment only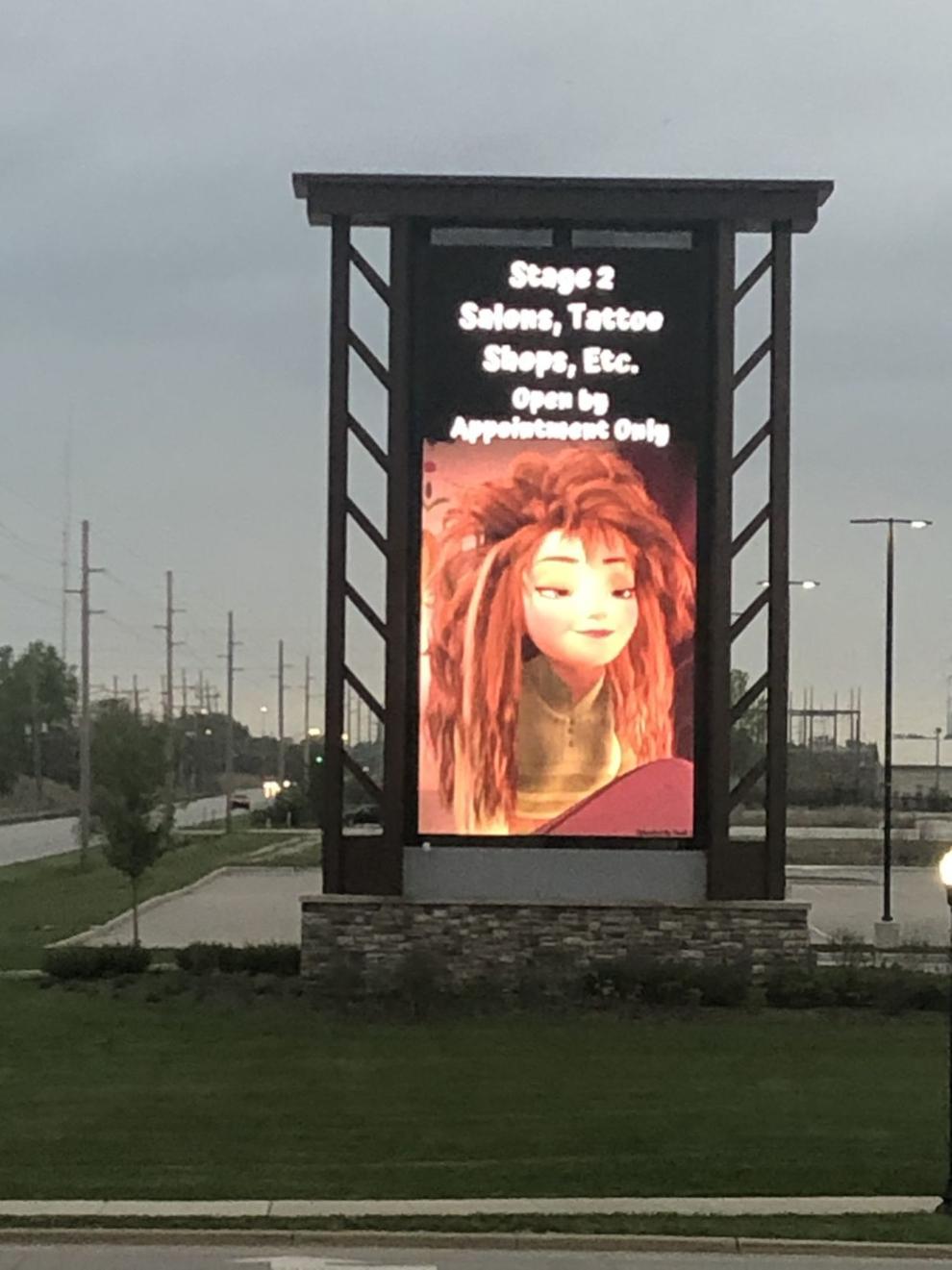 Gallery