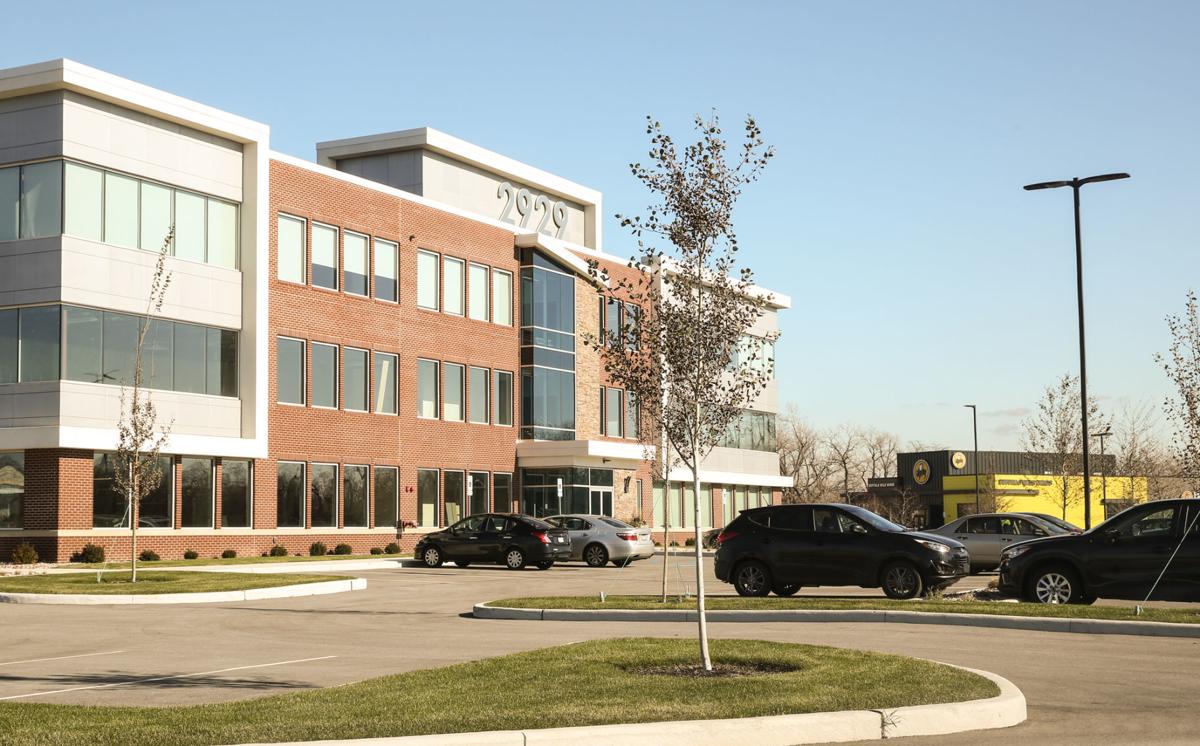 ATG Real Estate Development will soon complete construction of its 2901 Carlson Drive office building in the Oxbow Landing development, just north of the Little Calumet River in Hammond. 
The office, a sister to ATG's 2929 Carlson Drive building, will be home to the company's headquarters and to a co-working space on the third floor. The class A expected to open this summer, likely in July or August.
"Our building at 2901 Carlson Drive exemplifies everything we believe in and marks a new era for ATG Real Estate Development," said Eric Gastevich, the company's principal. "From modern design to state-of-the-art infrastructure to a location that helps to revitalize Hammond, we couldn't be more excited about what we've created here."
The company, which has developed "numerous residential properties and hundreds of thousands of square feet of commercial property" over the past three decades, is moving its headquarters into its newest building. It also will manage the building and the ExecutiveSuites2TM co-working space on the third floor.
"ExecutiveSuites2TM is the first of its kind in Northwest Indiana: a premier co-working experience that offers 60 private and shared offices," Gastevich said. "Companies can enjoy the myriad benefits of a shared space with the privacy of a dedicated office."
Tenants will get fully furnished office spaces and share amenities like state-of-the-art conference rooms, lounge space, a cafe and a receptionist.
"We're so proud to bring this experience to Northwest Indiana," Gastevich said. "With 60 private and shared offices and the finest amenities, it's simply unlike anything in the region."
The co-working space has fiber internet, 24/7 secured access, PO boxes and panoramic views of nearby Carlson Oxbow Park.
"Everything about ExecutiveSuites2TM has been designed with businesses in mind," Gastevich said. "This is a premium office experience that allows executives to spend less time commuting and more time on productive and profitable work."