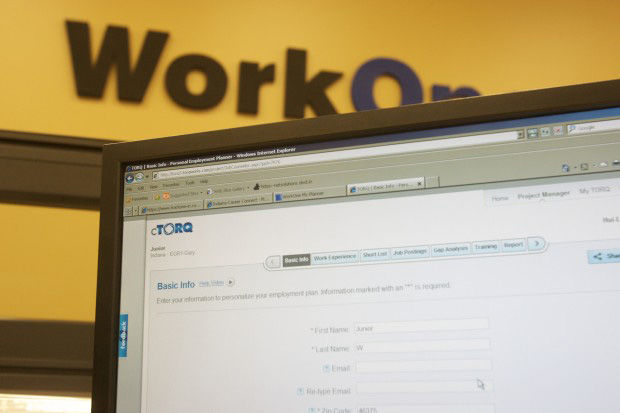 A new reentry program in Northwest Indiana will help ex-offenders overcome the stigma of a criminal record and land gainful employment.
The Northwest Indiana Workforce Board and the Center of Workforce Innovations awarded $600,000 in federal grant money to Goodwill Industries of Michiana for a program intended to help up to 200 unemployed residents with criminal backgrounds find work.
Goodwill will administer the reentry programs through WorkOne offices in Lake, Porter, LaPorte, Newton, Jasper, and Starke counties.
"People with blemished backgrounds have the challenge of finding resources to help them integrate back into society," said Linda Woloshansky, president and CEO of the Center of Workforce Innovations, and who is on the executive staff of the Northwest Indiana Workforce Board.
"This program will help to mitigate the challenges, allowing these folks to concentrate on adjusting to life and providing them assistance and resources to get back to work."
Through 2020, WorkOne offices will offer past offenders a variety of services that include workshops, job search assistance, career counseling, workforce experience opportunities, occupational skills training, case management, placement and follow-up.
Northwest Indiana Workforce Board Chairwoman and Horizon Bank Vice President of Branch Training Debra Baughman said the program would help grow the talent pool in the Region.
"Employers may find a solid base of workers in this population and need to consider the tax incentives and training resources available to them, depending on the job and the industry," she said.
The program will help hard-to-place ex-offenders who want to work retool themselves for career opportunities open to those with criminal pasts. WorkOne's Business Services team also will educate employers about incentives like the Work Opportunity Tax Credit for those companies that offer job opportunities to ex-offenders.
The program will complement the existing Gary for Life initiative, Gary Mayor Karen Freeman-Wilson said.
Freeman-Wilson said, "Through Gary for Life, we promise to help those who choose to lead a law-abiding life after involvement with the criminal justice system. This is another way that will assist us in making good on that promise."
For more information, call Center of Workforce Innovations at 219-462-2940.