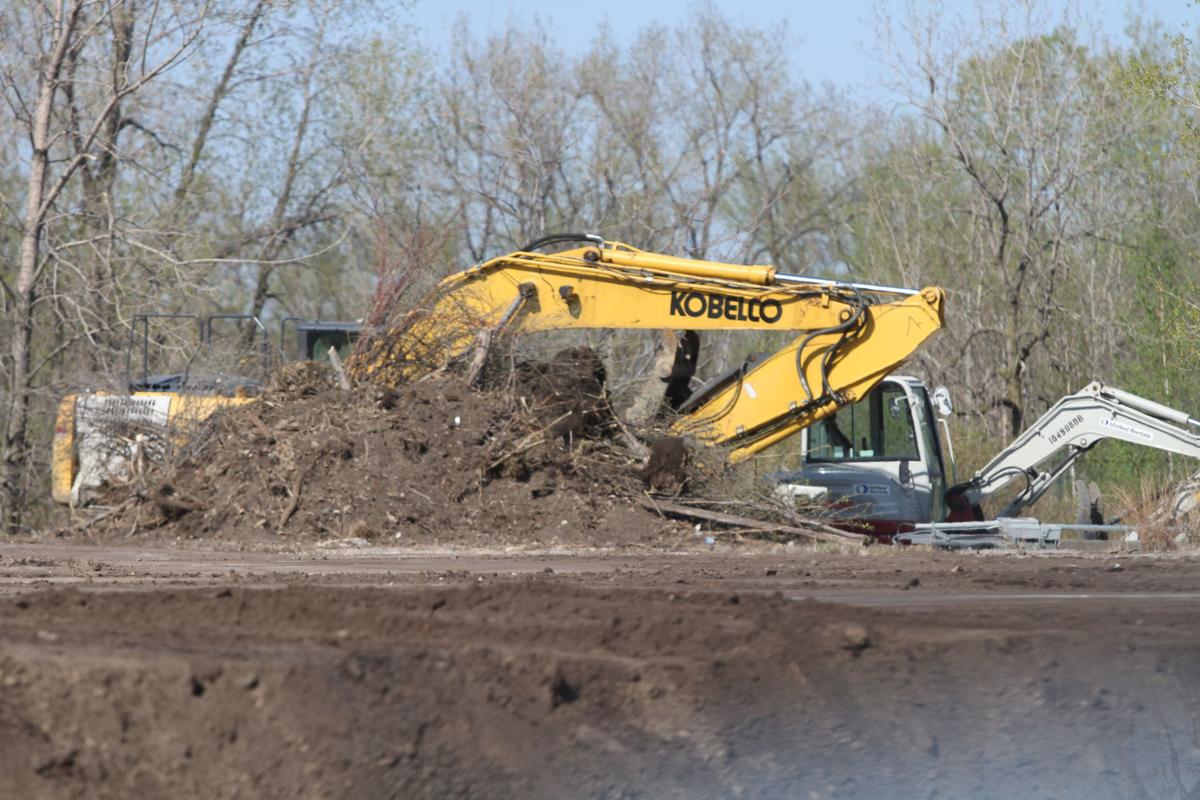 EAST CHICAGO — A vacant, contaminated industrial site on the north bank of the Grand Calumet River will be redeveloped as one of the first federal Opportunity Zone projects of its scale, according to one of its lead investors.
East Chicago Gateway Partnership co-owner and partner Scott Aschoff said a fund created to invest in the site is the first Qualified Opportunity Zone Fund to be fully capitalized and to take ownership of a parcel the size of the 440-acre former DuPont property east of Kennedy Avenue. The partnership plans to create a logistics center there that will take advantage of its proximity to the Gary/Chicago International Airport.
"We think this is the hidden gem in all Chicagoland," Aschoff said of the site.
He said the 225-developable acres could become home to as many as 3,000 jobs. Aschoff said the financial benefits offered by opportunity zones, which cover much of the northern tier of Lake County, have made it attractive to investors.
The opportunity zone program was created by Congress as part of the Tax Cuts and Jobs Act of 2017. It allows for creation of an, Opportunity Fund, through which investors may use proceeds from the sale of assets — property, stocks and the like — and defer, and potentially eliminate, capital gains taxes on the proceeds of their asset sales.
The degree of the tax benefit depends on how long the investor remains in the opportunity fund.
"Opportunity zones unlock a significant amount of capital that is tied up because people are unwilling to take the tax hit on the sale of their assets," Aschoff said. "Not only does this create an opportunity for investors to sell stock or other assets, it also helps spur jobs and growth in a number of lower income communities, which is a big win for everyone."
First, the parternship, in conjunction with DuPont and its subsidiary Chemours, have to perform an Environmental Protection Agency-approved plan to clean the site of contaminants that include arsenic, lead, cadmium and zinc.
The $26.6 million cleanup will be performed by E.I. du Pont Nemours and Co., its subsidiary Chemours Co., and East Chicago Gateway Partners. The 440 acres of the former DuPont facility encompass manufacturing areas and a 172-acre natural area containing a rare dune and swale ecosystem covered by an Indiana Department of Natural Resources conservation easement.
Pat Lee, owner of Gary-based construction firm Lee Companies, is a local consultant for East Chicago Gateway Partners.
"I think it's a fantastic clean-up and reuse of an impacted site," Lee said. "It's one of the biggest sites in Lake County and it needs to be utilized efficiently."
Lee's company has done a significant amount of work at the Gary airport, just east of the site.
"Part of my excitement about this project is we've done so much development at the Gary/Chicago International Airport preparing for a big logistical center like this. I want to help make it a reality," Lee said.
Lake County Economic Alliance President and CEO Karen Lauerman is also involved in the project. She noted that other projects in Northwest Indiana, including the Digital Crossroads of America data center in Hammond, are in opportunity zones.
"There's been a tremendous amount of environmental work done in these communities," Lauerman said, "and it's attracting attention from investors and developers from across the country. Lake County is poised to benefit from these new incentives because so many properties are primed for redevelopment."
The business news you need
With a weekly newsletter looking back at local history.