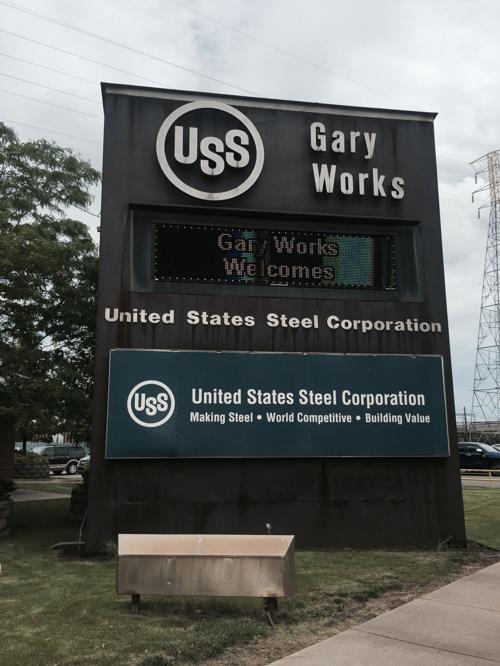 New U.S. Steel Chief Executive Officer David Burritt has named new executives and made some changes to the steelmaker's leadership team.
Burritt, who took over when previous CEO Mario Longhi retired on May 8 after a disastrous first-quarter loss of $180 million, named Pipasu Soni to serve as interim chief financial officer, filling in a role Burritt vacated.
Soni is currently the company's vice president of finance, and will oversee U.S. Steel finances while a search for a permanent CFO is underway.
Burritt also shook up roles and responsibilities for company leaders, making Vice President and Chief Supply Chain Officer Christine Breves the senior vice president of supply chain and manufacturing support. She will now oversee asset revitalization and manufacturing excellence and information technology, while remaining chief supply chain officer.
Scott Buckiso, a 27-year company veteran who has previously worked at the Gary Works steel mill, was promoted from vice president of European Solutions to senior vice president of European Solutions. Buckiso has overseen U.S. Steel's operations in the Slovak Republic since 2015.
"These changes are designed to drive an operational excellence mindset deeper into our business — from our manufacturing facilities to the numerous business processes that support them," Burritt said. "An increased focus on our operations is critical as we move to accelerate our asset revitalization efforts and realize improvements in safety, quality, delivery and cost."
He also appointed former Amtrak human resources executive Barry Melnkovic as vice president and chief human resources officer, a management position in which he "will be responsible for all facets of the company's human resources division as well as labor relations."
"Barry's proven record of success in human resources and labor relations for several prominent manufacturers and other heavy industries, coupled with his extensive transformation experience, made him the ideal person to fill this important role," Burritt said. "He is a seasoned leader with a proven record of implementing and executing operational excellence with a focus on continuous improvement. We appreciate his longstanding commitment to safety in the workplace and look forward to utilizing his expertise on our executive team."
The Pittsburgh-based company is one of Northwest Indiana's largest employers with mills in Gary, Portage and East Chicago.