Nick Popovich has piloted a global aviation business that, since its founding in 1979, has repossessed more than 1,800 planes and helicopters, valued at more than $40 billion in aircraft and parts, from locations around the globe.
Sage-Popovich, an aviation consulting and asset management firm headquartered in Valparaiso with a hangar at the Gary/Chicago International Airport, soared to great heights of success in a sometimes dangerous line of work, where defaulters often don't want to part with their plane.
In 1986, for instance, Popovich said he was seized by Haitian troops, who shot at and bayoneted the engine of a plane he was trying to repossess for a bank in Port-au-Prince. The airport had demanded $1 million for storing the plane for months, terms the bank had not agreed to.
Popovich was thrown into a crammed Haitian prison with a dirt floor. He spent seven days there before, by an incredible stroke of good fortune, a popular uprising overthrew the dictator "Baby Doc" Jean-Claude Duvalier.
"They just opened all the jail cells," he said. "If that didn't happen, I'd probably still be there today."
Popovich has stared down the barrel of a gun more than once.
"Fortunately, no one's been willing to pull the trigger over an aircraft," he said. "If it's your time, it's your time."
Popovich, the founder and president of Sage-Popovich, is being inducted into the Northwest Indiana Business & Industry Hall of Fame, and it's not the only hall of fame he's been enshrined in. He also was inducted into the Living Legends of Aviation, whose members include Frank Borman, Buzz Aldrin, Richard Branson, Elon Musk, Paul Allen, Harrison Ford, Tom Cruise and Chesley "Sully" Sullenberger.
"It was a little strange being there with astronauts," Popovich said of his induction. "I mean, I've never flown to the moon. I've never landed a plane in the Hudson River. I was looking around the room, wondering how I got there."
'Doing what nobody else could do'
Sage-Popovich was featured in the "Airplane Repo" reality television series that ran on the Discovery Channel for three seasons and has garnered international press coverage, including from Smithsonian Air and Space magazine, The Wall Street Journal, Barron's, and the London Sunday Mail. Fortune magazine called him a "king of airline repossession."
"Nick Popovich looks like a bouncer and can talk like a longshoreman. But he also has a keen understanding of geopolitics, international finance and commercial trends. He runs a far-flung global aviation business, Sage-Popovich, from his 120-acre ranch near Valparaiso, Ind. He drives a Bentley, breeds thoroughbred Rocky Mountain horses and enjoys fine cigars," Mark Huber wrote for the trade publication Business Jet Traveler. "For more than 30 years, when a banker anywhere in the world has had an aviation loan or lease that was circling the bowl, Popovich has often been the go-to guy... His adventures would make fine fodder for the silver screen. Popovich can regale you for hours with artfully told tales of jobs that range from the humorous to the bizarre and are packed with pathos, larceny and thrills."
Sage-Popovich has repossessed planes on every continent but Antarctica, recovering everything from general aviation planes to 747s owned by failed airlines to an entire fleet of 233 helicopters — even once repossessing a plane owned by the president of the Congo. The firm works all over the country with U.S. bankruptcy courts as a liquidator and federal courts as a binding arbiter in aircraft-related litigation, often relying on word of mouth to land its next gig.
"We've got quite a reputation for doing what nobody else could do," Popovich said. "We grew mostly just by reputation and word of mouth. We're working a bankruptcy in Alaska where they're winding the airline down and just got a call from an attorney in Texas. I asked where he got a name, and it was from an unsecured creditor in the Alaska case." 
Popovich founded the company in 1979 after starting an airline in St. Kitts in the Caribbean, doing a favor for the company's banker by repossessing two 747s that an airline in Sri Lanka defaulted on. The business really took off after the Chernobyl disaster took a major toll on transatlantic air travel and the lease-return business took off. In 1986, Sage-Popovich diversified its services to include consulting, technical services, asset management, expert witnessing and part sales. Sage-Popovich is a licensed appraisal firm that does valuation for more than 200 companies, including American Airlines and other major airlines.
"Right now we're doing jobs in Alaska, Columbia, Chile, Portugal and Iceland," Popovich said. "You're seeing a lot more problems overseas in general aviation now."
Cunning, cleverness and planning
Popovich began his career in aviation as a commercial airline pilot, but the job wasn't for him. 
"My father forced me to learn to fly," he said. "I didn't like wearing a uniform or a tie." 
He found himself better suited for the airport repossession business, which requires a lot of cunning, cleverness and advance planning.
"It's a mix of when nobody's around and confrontations," Popovich said. "We try to outsmart them. Some will keep trying to hide it. They've already got the default notices and know that something's going to happen."
Popovich keeps a database of pilots he's worked with worldwide to call on to fly various planes away from hangars all around the world, including far-flung locations like a copper mine in Papua New Guinea. They sometimes have to be surreptitious to avoid confrontation.
"Especially if we know the family will be on the airplane, we don't want to do it in front of your family," Popovich said. "We'll try to work out a deal. We're not looking to embarrass anybody."
The repossession business is about 60% commercial and 40% general aviation. People are especially reluctant to part with privately owned planes.
"The last thing airplane owners want to do is give up their airplane and the comfort and flexibility," he said. "They think the bank will work for them and restructure and forbear."
Sage-Popovich then stores the airplanes and sells them off to recoup the bank's money.
"We don't just auction everything off," he said. "We could wait two to three years to sell them so we get top dollar."
Global reach
Popovich grew up in Northwest Indiana, living in Merrillville and other communities, and decided to grow his business here.
"I have a great team of long-term employees who have done an amazing job," he said. "It's hard to attract talent when you're in Valparaiso, Indiana, so we hired and trained. You've got such a good work ethic here. There's a big aviation presence in Chicago and Valparaiso is a good place to raise a family with good values."
The company does a lot of charitable work, such as flying wounded combat veterans with missing limbs, traumatic brain injuries and other serious conditions to get medical care or reunite with their units. It also sponsors scholarships for aviation and criminal justice students at colleges like Purdue University, Ivy Tech and Embry–Riddle Aeronautical University.
Sage-Popovich likely will see a surge in business because of the coronavirus pandemic, Popovich said. 
"The airlines are in trouble," he said. "We're seeing the most airline bankruptcies we've seen in the past 15 to 20 years."
The company is expanding, buying a repair station in Michigan and going back into the business of managing private planes for corporate and wealthy individuals. It's also looking at building a 150,000-square-foot warehouse across from the Gary/Chicago International Airport to store the parts it repossesses.
After a decades-long career, Popovich has been turning over control of the business to Petar Todorovic, who's overseeing the company while Popovich settles into an advisory role. 
Gallery: A veteran's last wish
A veteran's last wish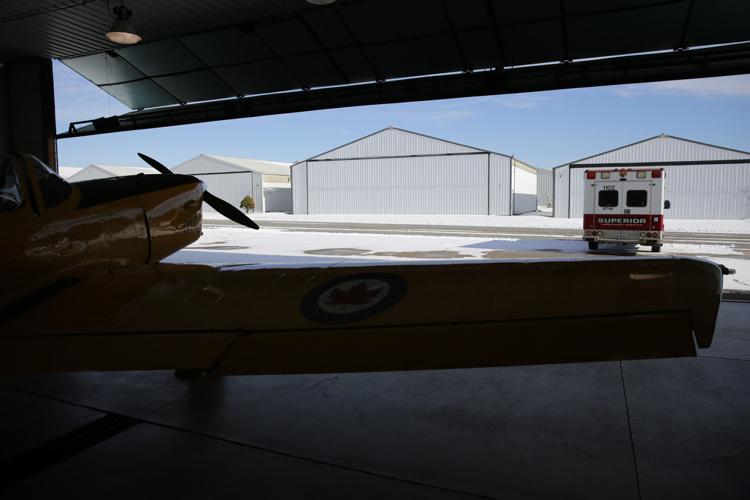 A veteran's last wish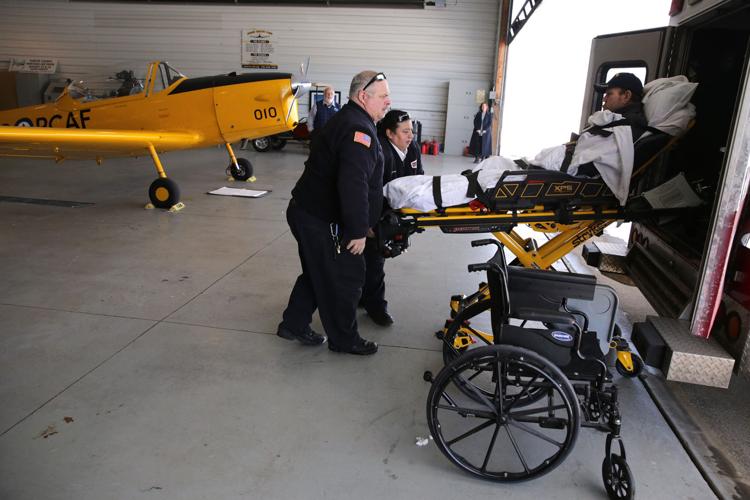 A veteran's last wish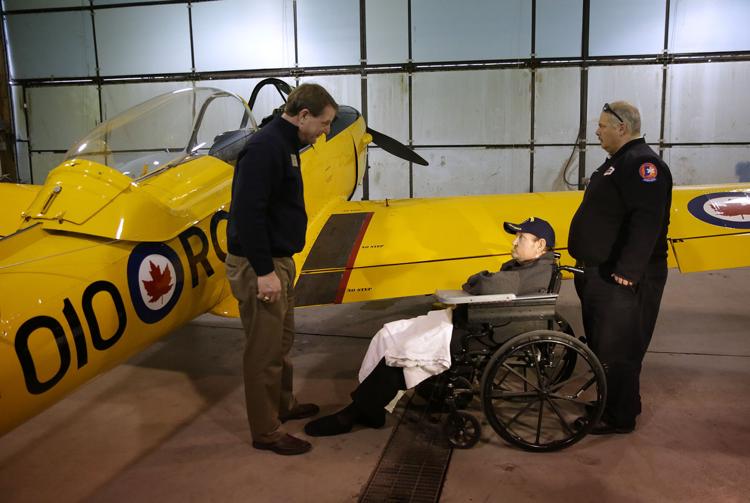 A veteran's last wish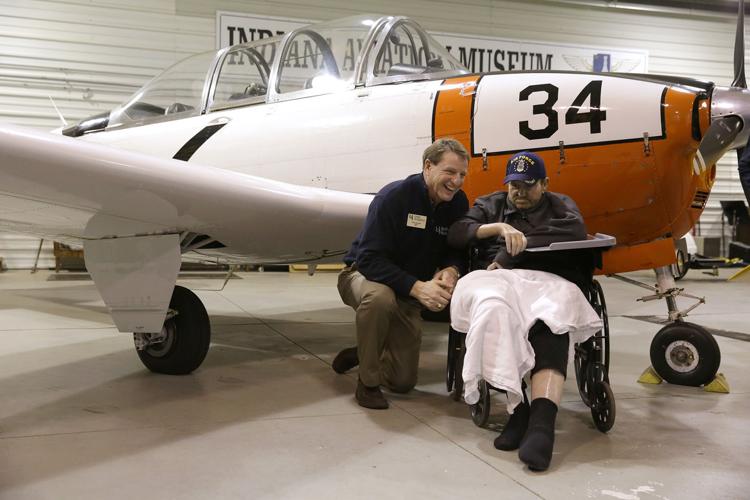 A veteran's last wish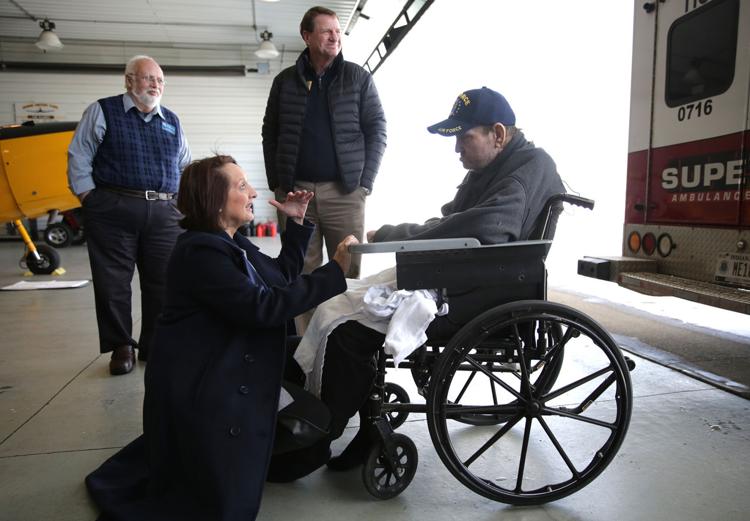 A veteran's last wish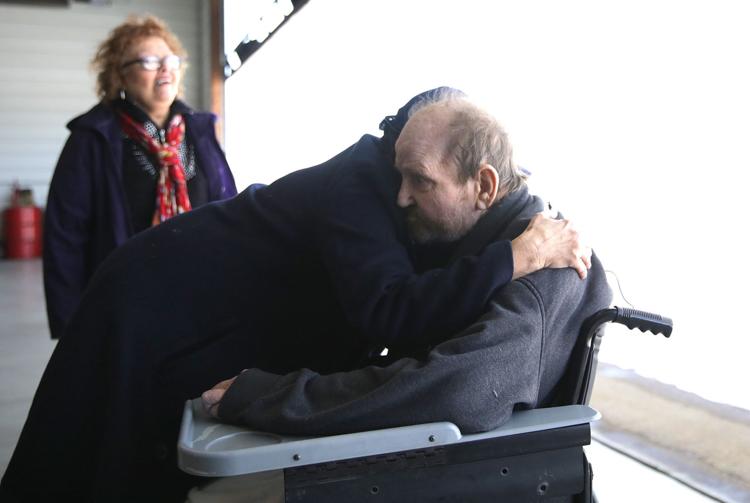 A veteran's last wish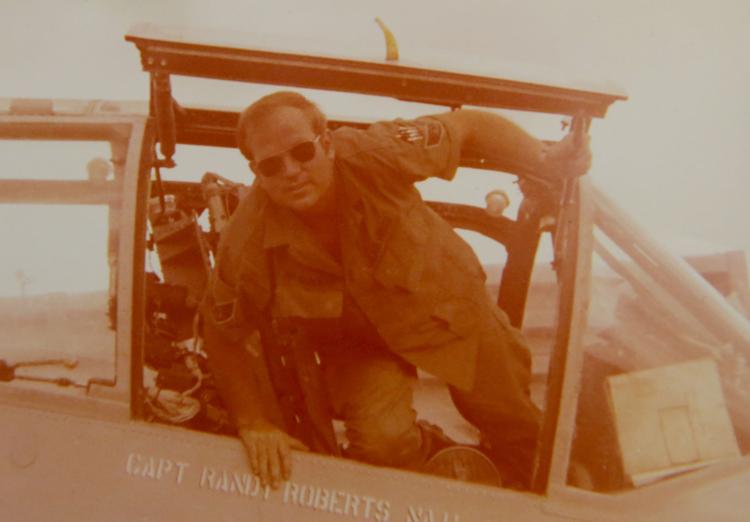 A veteran's last wish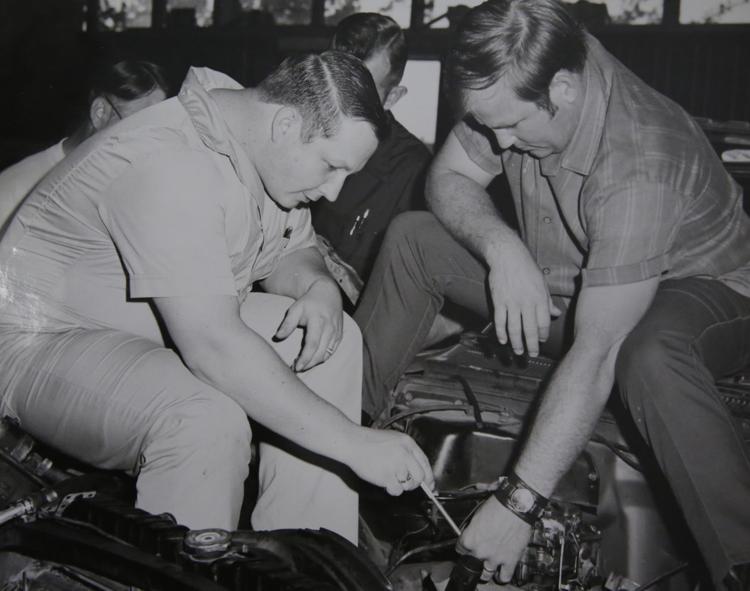 Gallery: A veteran's last wish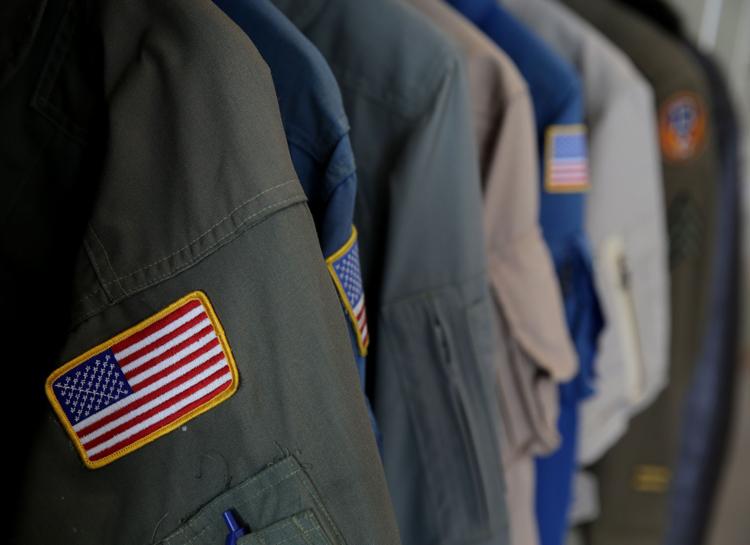 Gallery: A veteran's last wish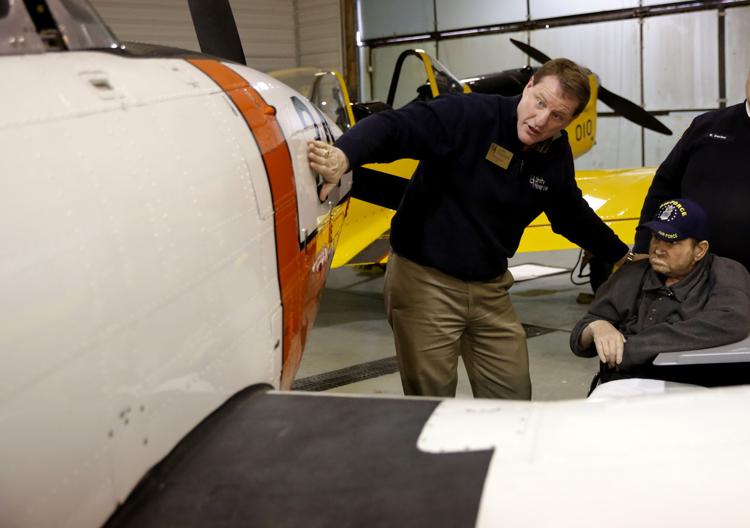 Gallery: A veteran's last wish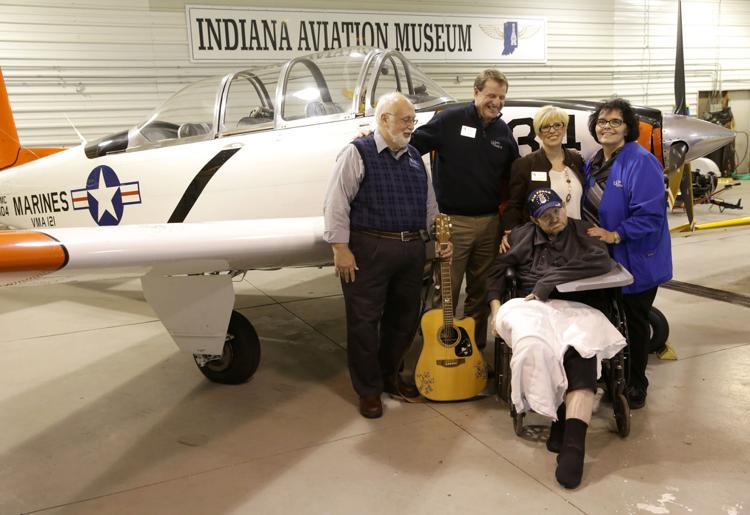 Gallery: A veteran's last wish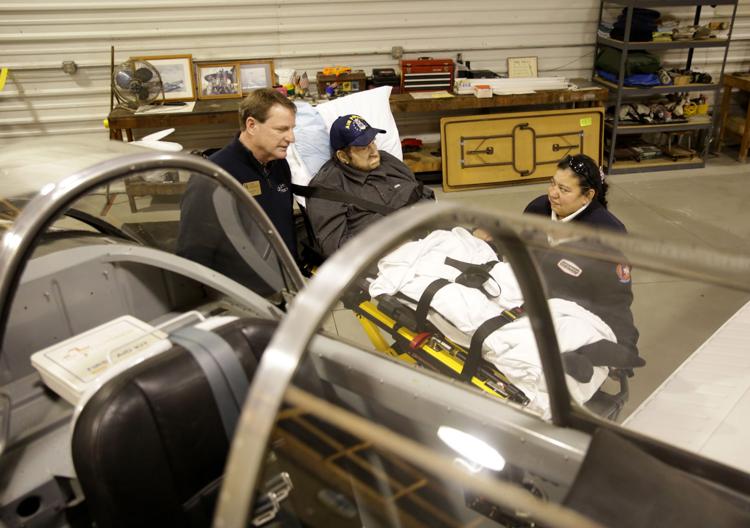 Gallery: A veteran's last wish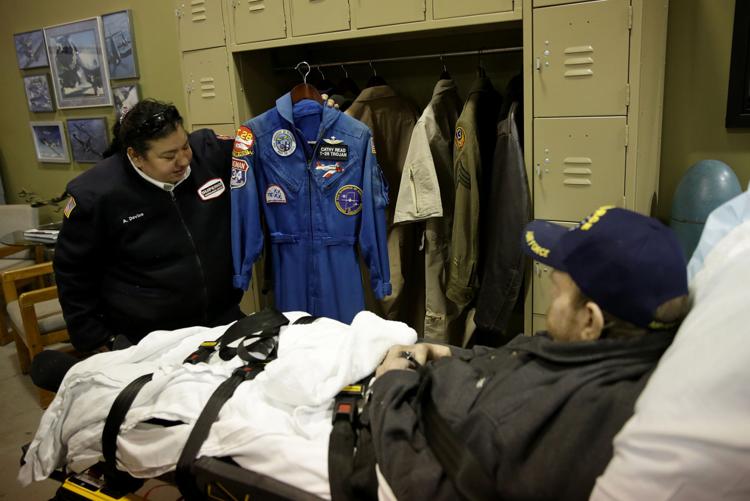 Gallery: A veteran's last wish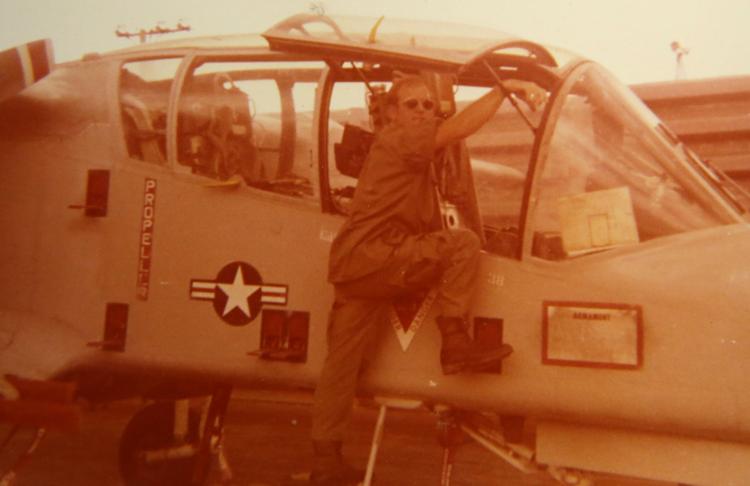 Gallery: A veteran's last wish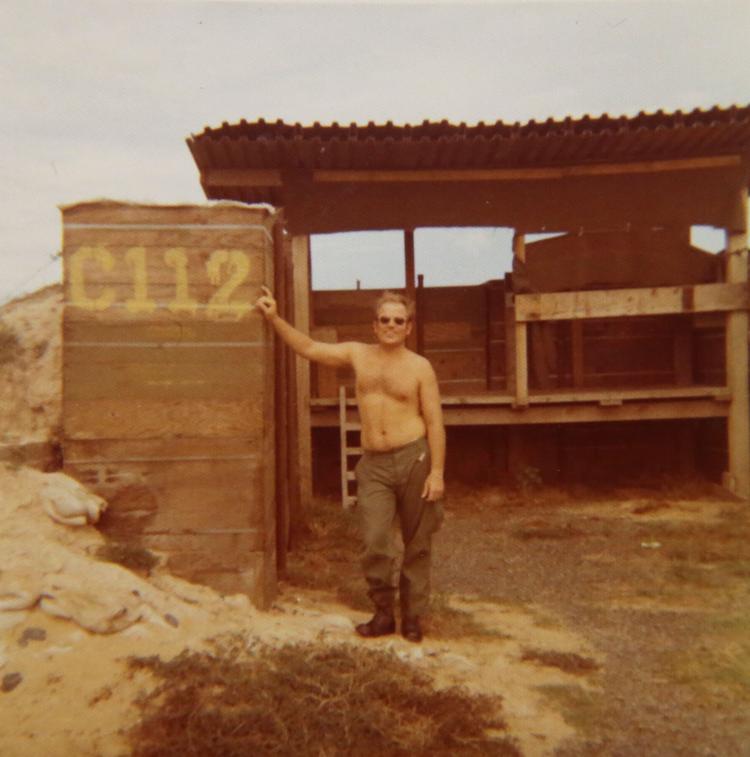 Gallery
The business news you need
With a weekly newsletter looking back at local history.