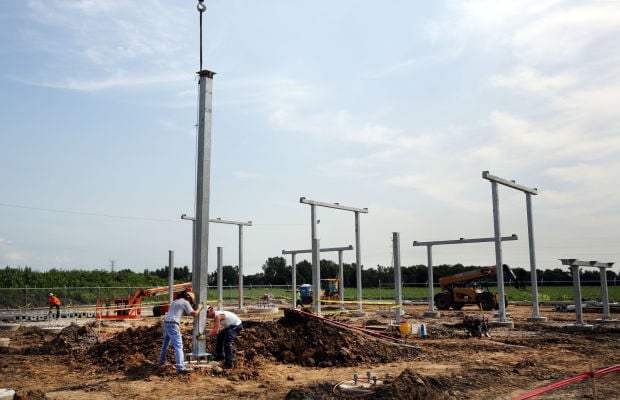 NIPSCO started work Monday on a major project in LaPorte County to upgrade its electric transmission system.
Starting in Michigan City, the utility will install nine miles of new transmission line, add new energy conductors and retire 52 existing electric transmission lattice towers, which will be converted into steel monopole towers.
The Merrillville-based utility said construction will take place in existing right-of-way between the Michigan City Generating Station and the Bosserman Electric Substation.
The project is intended to provide greater capacity to NIPSCO's entire electrical system, supporting "future reliability for all its customers."
The contractor Michels Corp. will support the work, which is expected to go on through May 2020.
There likely will be traffic delays and detours drivers will have to take to get to their destinations.
"Area residents and businesses may experience additional truck traffic in the area and lane and road closures," NIPSCO said in a news release. "Signs and detour routes will be posted ahead of time. Flaggers will be on-site directing traffic during construction hours."
NIPSCO, the largest natural gas utility and second large electric utility in Indiana, is investing $660 million in infrastructure upgrades this year as part of its ongoing modernization plan.