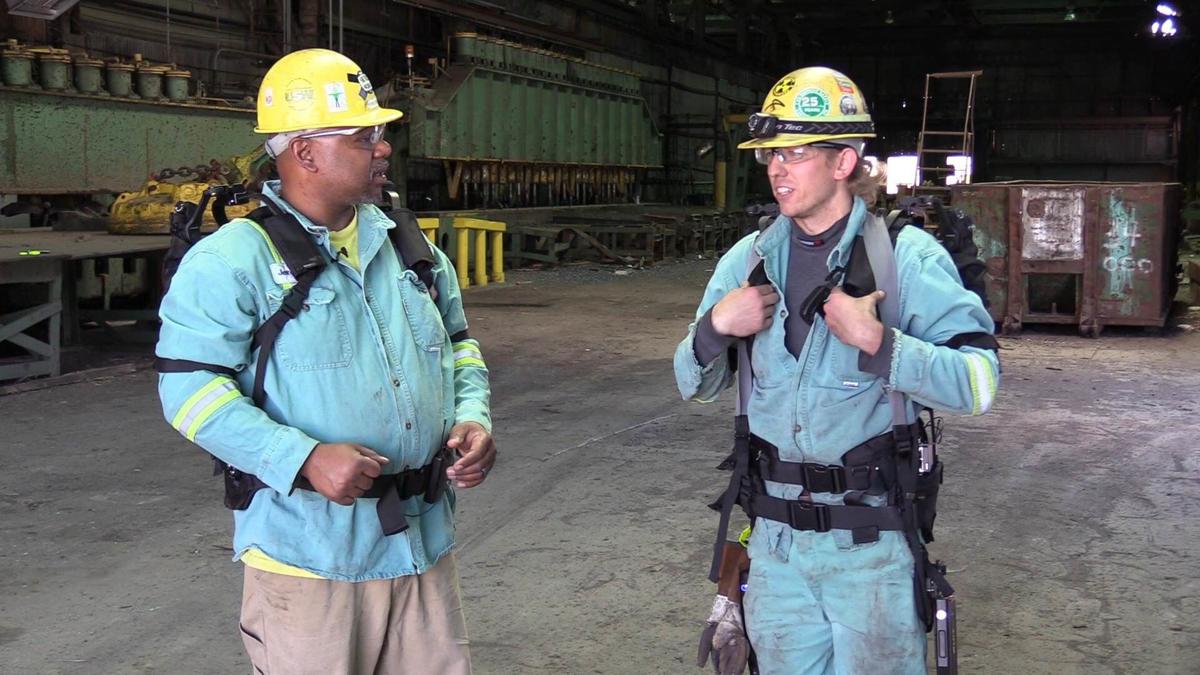 Exoskeletons have long been the stuff of science fiction, featuring prominently in "Elysium," "Halo," "Metroid," "Starship Troopers" and of course "Iron Man."
But they've been catching on in real life and increasingly used at factories, especially at already highly automated automotive plants.
Now ArcelorMittal, one of Northwest Indiana's largest employers, is looking at potentially deploying exoskeletons at its Coatesville facility in Pennsylvania to cut down on injuries from lifting, pulling, pushing and other physical exertion. The Luxembourg-based steelworker is looking at using backX, shoulderX and legX exoskeletons from the California-based robotics company SuitX.
"As a company, we must constantly look for ways to send ourselves home the way we came in," said Ed Frey, general manager of eastern plate for ArcelorMittal USA. "As part of that, sprains and strains are among the top categories we could improve. Exoskeleton mechanisms can provide a barrier of protection strategically based on the situation."
The new tech used at ArcelorMittal Coatsville won't necessarily be rolled out company-wide.
"We will be looking for situations where the exoskeletons work well," Frey said. "Through the expertise of our employees, we will find those situations and trial the units. The goal is to send people home the way they came in at an increasing rate through the use of better tools, better techniques and better practices."
The steelmaker said the safety wear — initially created for the military and patients with spinal cord injuries — would be consistent with its corporate goals for "promoting and protecting the safety and well-being of our people."
"We've taken a look at identifying the tasks that involve us to overreach and extend beyond our limitations, like a lift greater than 50 pounds," Coatsville Safety Engineer Tyler Melius said. "Tasks like lifting, pulling or pushing pose a risk for us."
The suits cost $10,000 apiece, and ArcelorMittal has been trying them out with a few employees.
"SuitX also works for large manufacturing companies like ours," ArcelorMittal Coatsville Union Safety Representative Jerome Lindsay said. "We wanted to make sure the equipment would fit our needs and that the suit is comfortable enough and easy to wear, like a harness that can still provide a low profile and mechanical advantage and eliminate the strain on our muscles and joints."