The Aspen Cafe is closing permanently after 30 years in St. John.
"After 30 wonderful years, we have decided to retire and close the cafe," the owners posted on social media. "We would like to thank our longtime employees, customers and friends for many years of support. It has been our pleasure serving you and spending each and every day with you. We will miss you as we start this new chapter in our lives."
The traditional Greek diner, which had many longtime regulars, initially closed in late March because of the coronavirus pandemic.
The pancake house at 9141 Wicker Ave. in St John specialized in breakfast such as omelettes, skillets and golden brown pancakes dusted with finely powdered sugar, as well as Bloody Marys that could make a breakfast a brunch. It also boasted creative options like cinn-a-roll pancakes, key lime cheesecake pancakes, strawberry cheesecake pancakes, red velvet pancakes and crab cakes benedict. Aspen Cafe wowed early-morning diners with many decadent, over-the-top items like chocolate strawberry banana pecan pancakes and its "famous cinnamon apple stuffed French toast."
In addition to sweet teeth, the diner also catered to carnivores, serving New York Strip steak and skirt steak for breakfast and lunch. The Aspen Cafe also cooked up many vintage classics like gyros, Monte Cristos, patty melts, tuna melts, triple decker clubs, Reuben sandwiches and hot country fried steak with chicken gravy.
The palace of comfort food poured bottomless cups of hot coffee and had lemon rice soup on the menu every day. 
Another throwback American diner specializing in comfort food, The Pancake Club in Schererville, also has closed in the wake of the coronavirus pandemic.
The vintage diner at 2257 U.S. 41 served up hot coffee and flapjacks in old school booths complete with paper placemats covered with ads for insurance agents and churches. Founded in 2013, it was known for serving up flavorful food in large portions in a cozy atmosphere with friendly, familiar servers.
The Pancake Club was the kind of place where you were greeted right away, seated immediately, brought a water shortly after and asked if you wanted a cup of coffee.
The expansive menu encompassed pancakes, waffles, French toast, blintzes, crepes, omelettes, skillets, eggs benedict, croissants, frittatas and steak and eggs. Lunch options included sandwiches like triple decker clubs and hot turkey sandwiches, Greek cuisine like spinach pie and milkshakes.
The Pancake Club was a place where you could upgrade pancakes to buckwheat, pumpkin or red velvet, or add a side of bacon, Canadian bacon or sausage to any order. It kept modernizing its menu, such as adding gluten-free and whole wheat pancake options to cater to different dietary needs.
A similar sister business with many of the same menu items, Les Cafe at 2708 Highway Ave. in Highland, remains open.
Pita Stop, a Mediterranean street food restaurant that opened in the food court of the Southlake Mall last year, is expanding to Dyer.
Joanna Fotopoulos, who's worked at Panos Big Boy in Calumet City, Chicago Pita in Hegewisch and the cafeteria at Ford's Chicago Stamping Plant, started the quick-serve restaurant that specializes in Greek and other Mediterranean fare.
The menu includes lemon rice soup, all-beef Grecian Delight gyros, kebabs, salmon and a marinated ribeye steak sandwich with Mediterranean spices served on a bed of rice pilaf. Dishes like salad, green beans and Greek fries with feta cheese offer alternatives for vegans and vegetarians.
The restaurant leased 1,750 square feet in the former Savory Spot space at 202 Joliet St., at the corner of U.S. 30 and Hart Street across from St. Margaret Hospital in Dyer. Pita Stop signed a lease last month and hopes to open mid-summer
"The owners of Pita Stop were great to work with. They are extremely passionate about their business and it shows with the great reviews they received while in the mall," said Myles Rapchak of Latitude Commercial, which brokered the deal. "They are going to be a great addition to Dyer and the surrounding communities."
Tech Credit Union has opened its second branch in Valparaiso.
The credit union was founded to serve steelworkers at Gary Works in 1936 and the name was changed to Technical Administrative and Central Mills Division Federal Credit Union — later shortened to Tech Credit Union — after membership was expanded to other groups. Today it does a robust vehicle loan business in Northwest Indiana and neighboring Illinois.
The new branch at 401 Ind. 149  includes drive-up lanes and a 24-hour ATM.
The Tech Credit Union branch lobby is open from 9 a.m. to 5 p.m. Monday through Thursday, from 9 a.m. to 6 p.m. Friday, and from 9 a.m. to 12:30 p.m. Saturday.
The drive-up will be open from 8:30 a.m. to 6 p.m. Monday through Friday, and from 9 a.m. to 12:30 p.m. Saturday.
For more information, call 219-299-8588.
Northern Tool and Equipment is coming to Merrillville.
The Minnesota-based tool retailer is taking over the Staples storefront that has sat vacant for a few years in Century Plaza at U.S. 30 and Broadway.
The family-owned company, which operates more than 100 stores, plans to bring 13 jobs to its new store at 8205 Broadway in Merrillville.
The retailer for blue-collar workers offers air tools, sand blasters, construction gear, commercial trucking equipment, generators, hand tools, power tools, pressure washers, trailers, tarps, welders, welding gear and winches.
Founded in 1981, the retailer bills itself as "the ultimate destination for hard working do-it-yourselfers and professionals," providing them with "the tools to tackle tough challenges." 
American Mattress has closed in Hobart, shuttering its location on U.S. 30 in front of Home Depot.
The mattress store chain also is closing its store at 254 W. 81st Street in Merrillville. The outlet center on U.S. 30 is currently undergoing an "everything must go" liquidation sale in which the remaining inventory is marked down by 50% to 70%.
The family-owned retailer carries all varieties of sleepers, including name brands like Beautyrest, Beautysleep, Restonic, Sealy, Serta and Tempur-Pedic. It sells innerspring, gel memory foam and many other varieties of mattress, as well as furniture like box springs, headboards, baby cribs and futon frames.
The mattress store still has locations in Schererville, Valparaiso and Michigan City.
Construction has begun on a new office of The Michelle Jacnito Team of DirectMortgageLoans in St. John. 
The real estate agency, which now has an office at 2016 45th St. in Highland, is licensed in both Illinois and Indiana.
"Our team is excited to have a new, more functional, beautiful office to better serve our clients and partners," she posted on social media. "I will keep you posted on the progress and exciting news to come."
Gallery: The Pav at Wolf Lake has some coronavirus PSAs
If you could go ahead and stay 6 feet apart, that'd be great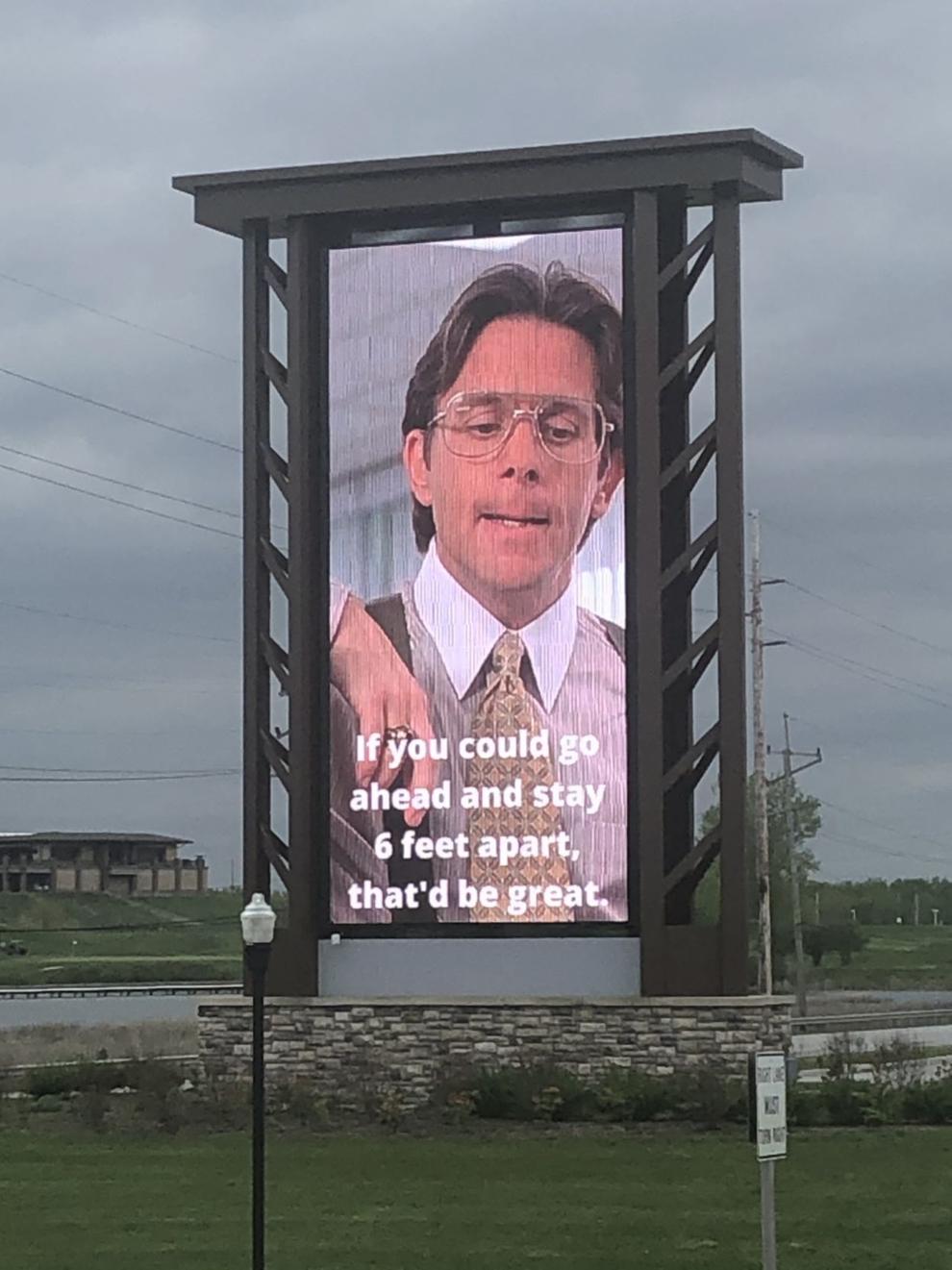 Don't stand so close to me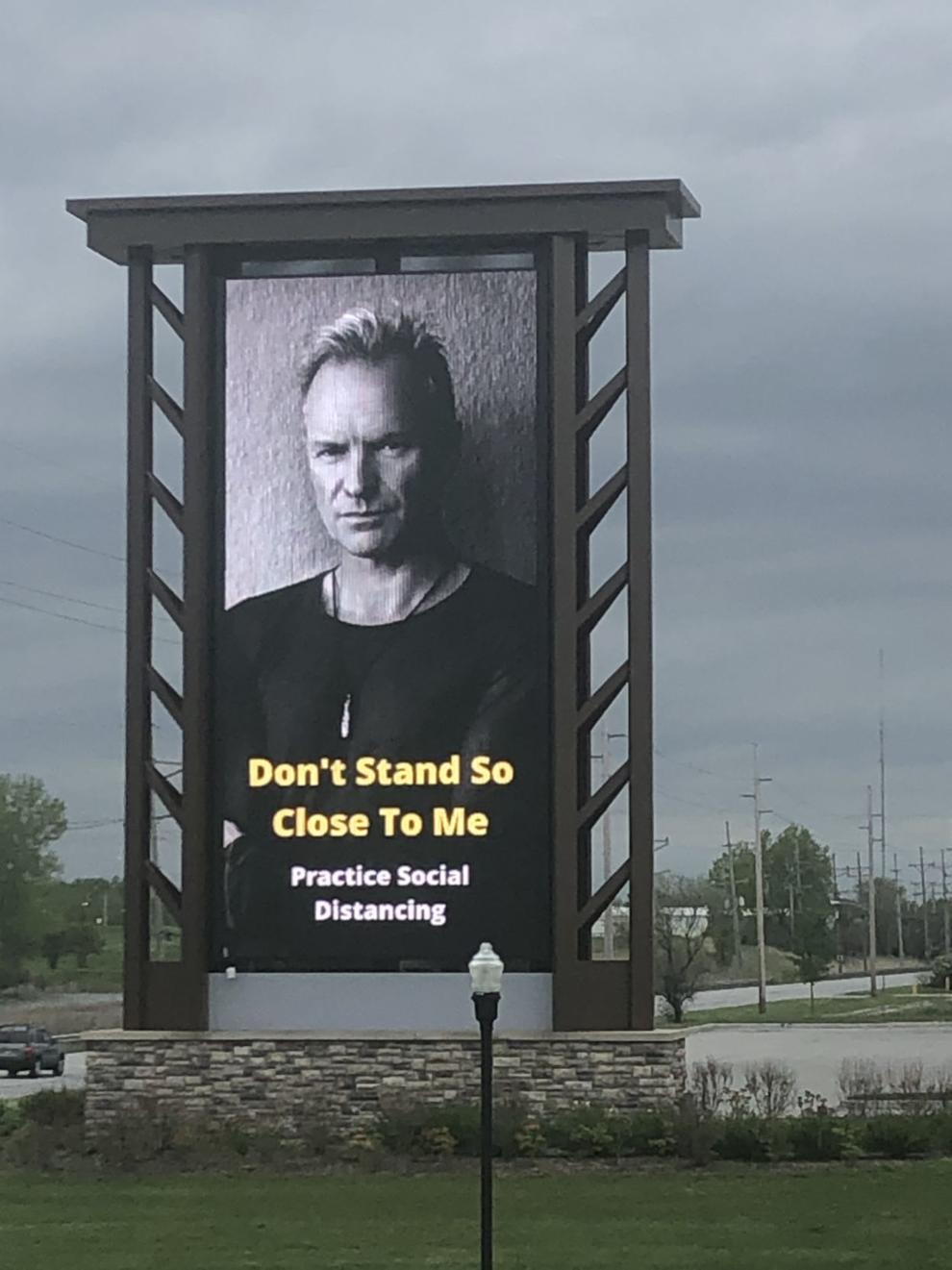 Feeling sick? Stay home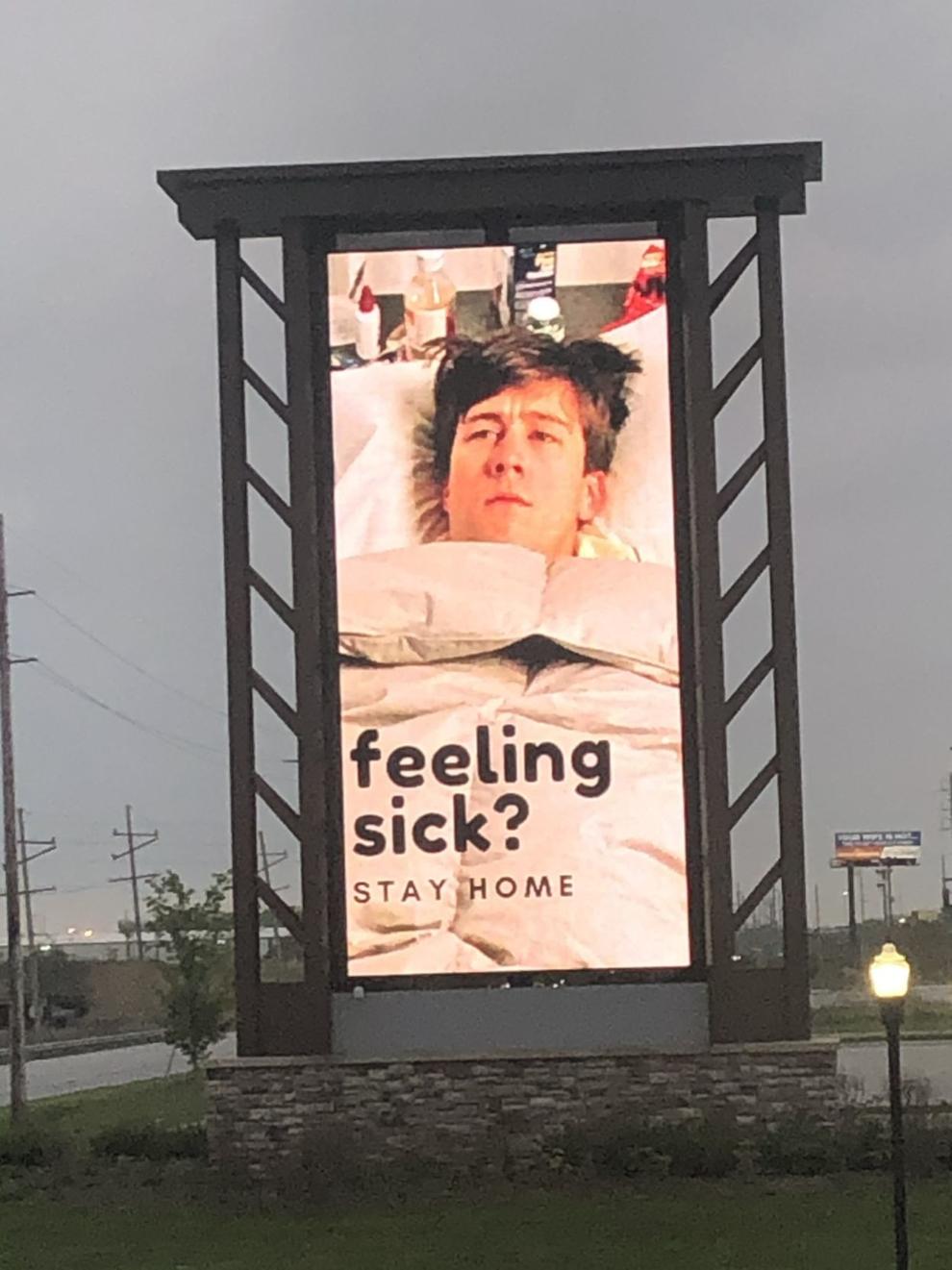 Wash your hands! Gosh!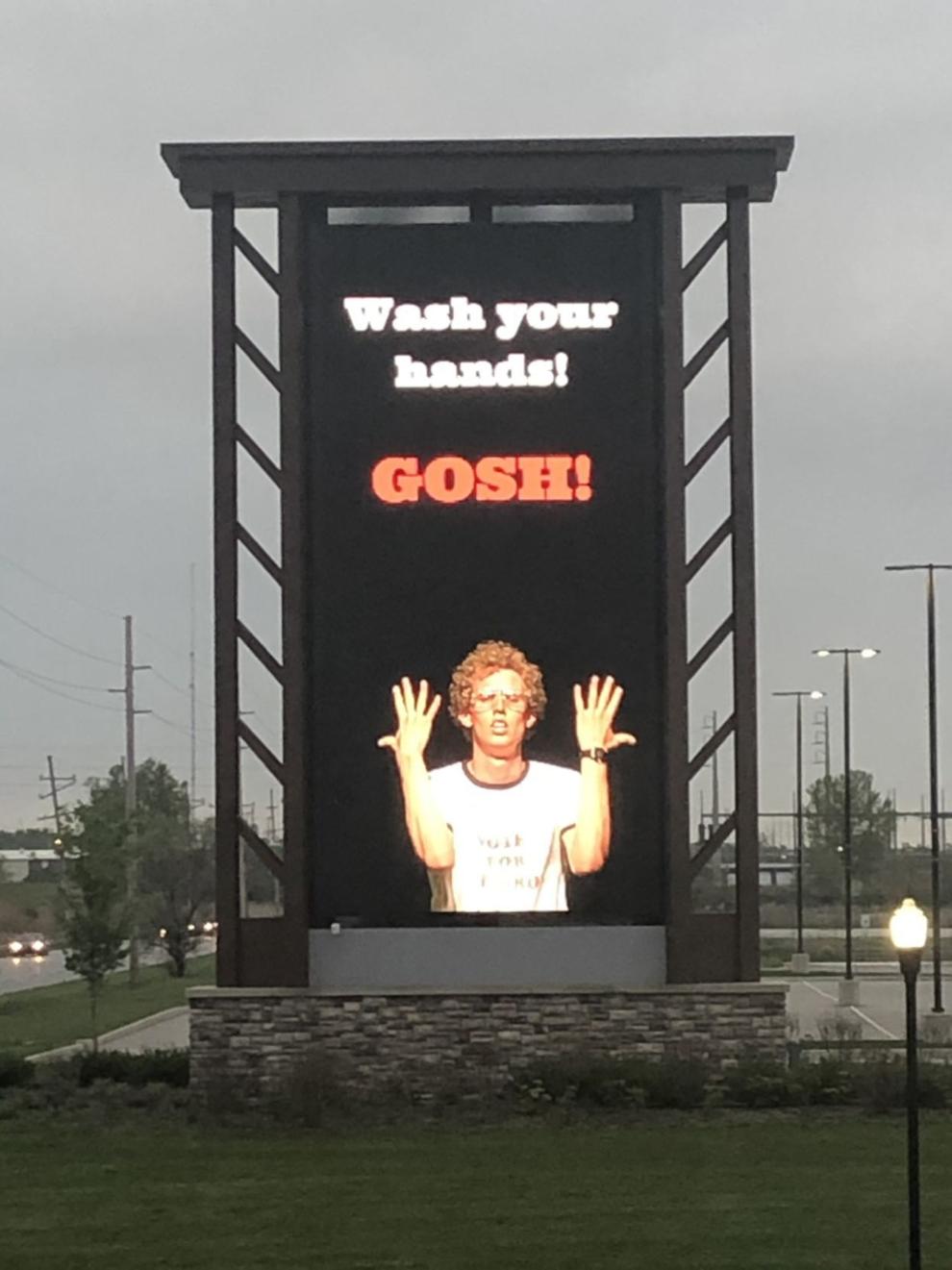 Be excellent to each other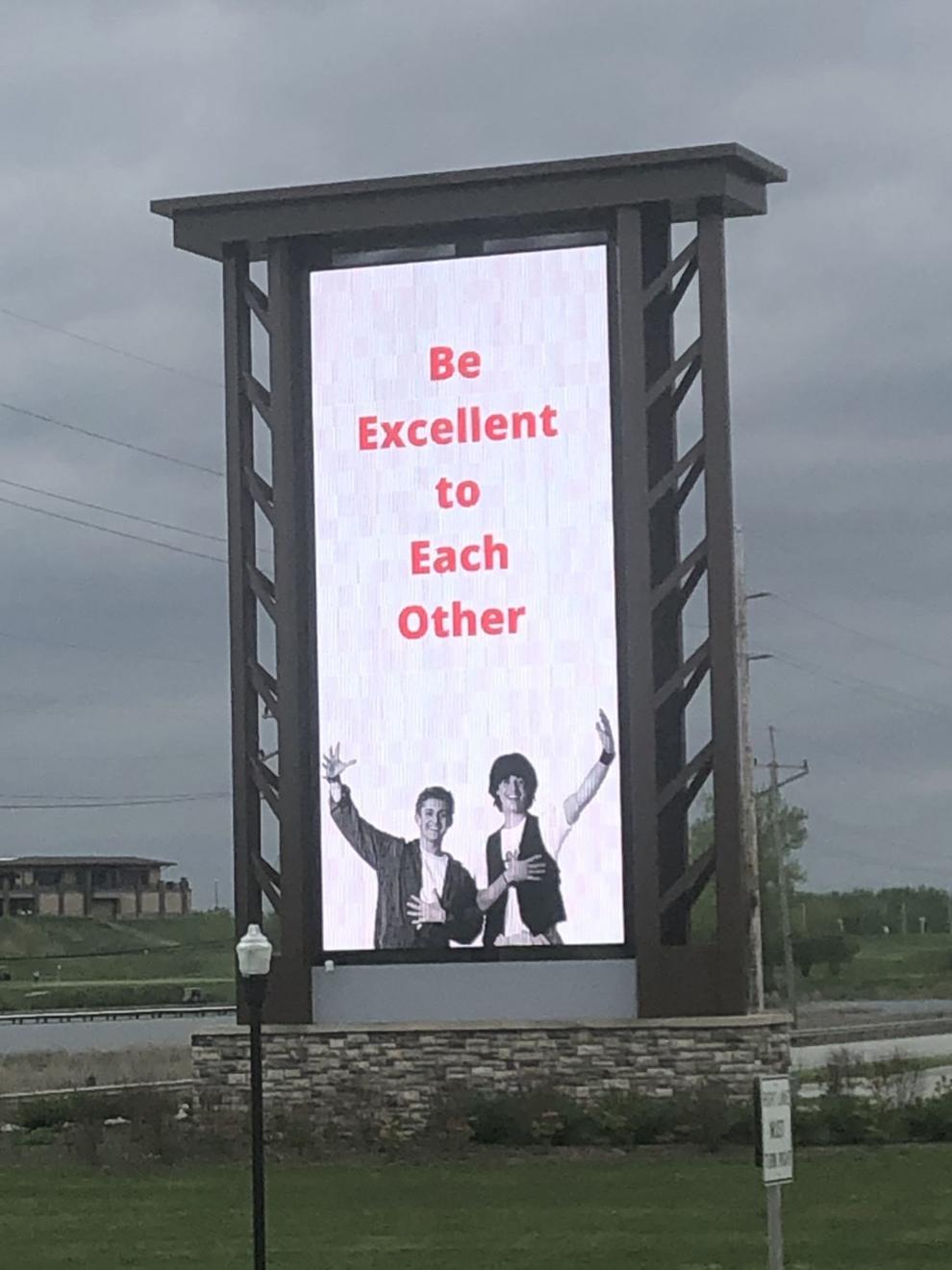 Crowds, nah. Social distancing, yeah.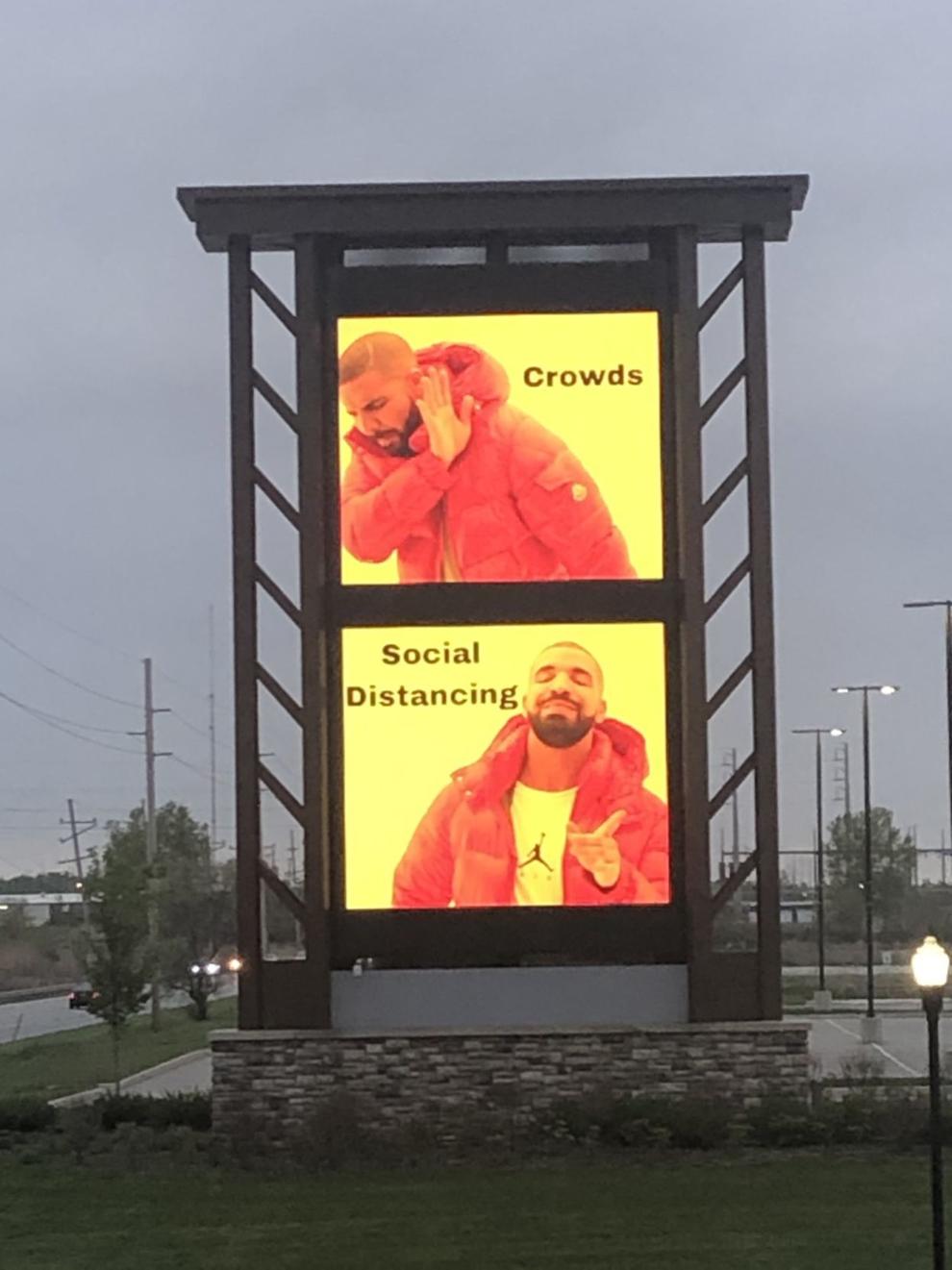 Keep calm and don't touch your face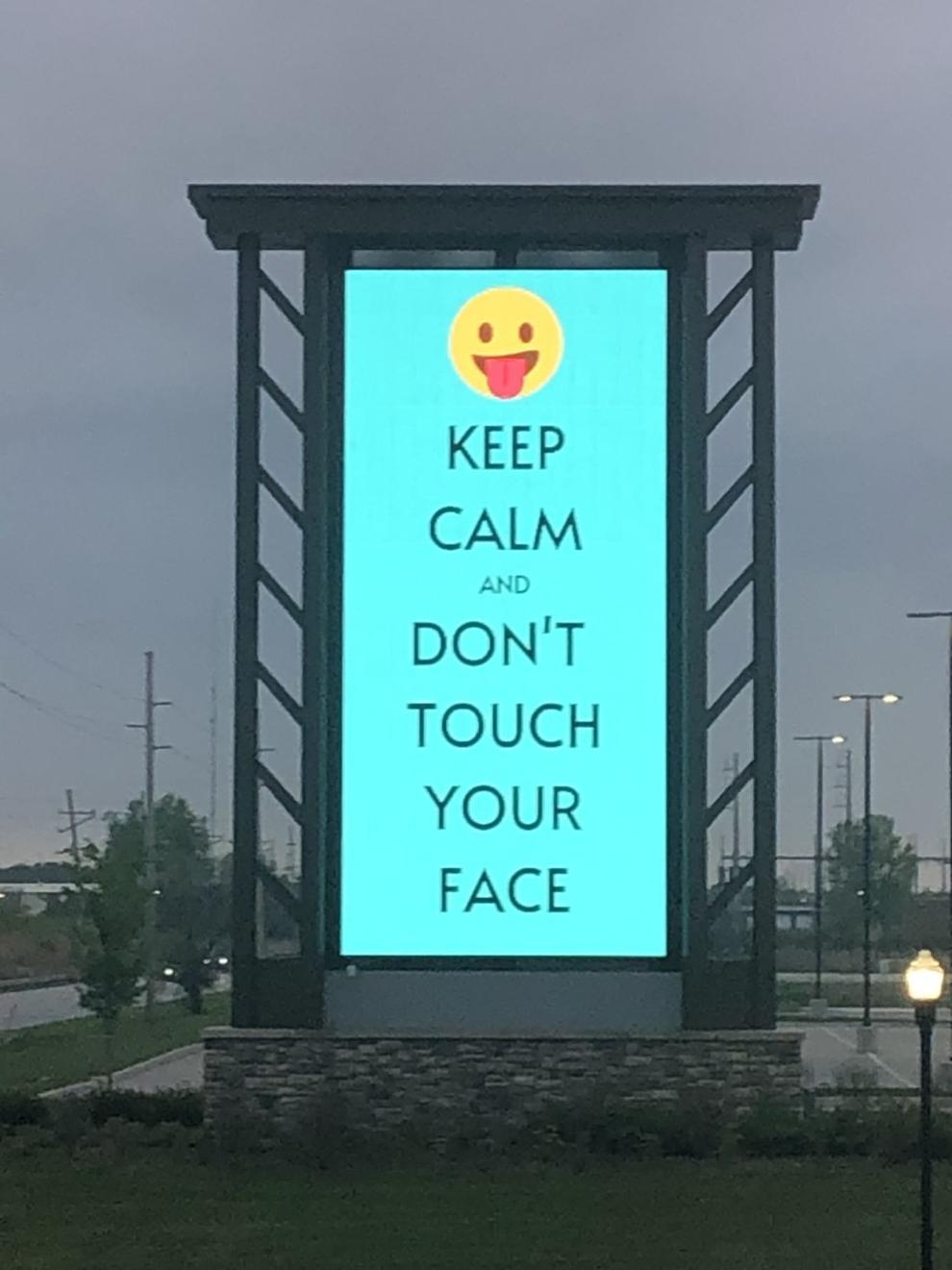 We've leveled up to Stage 2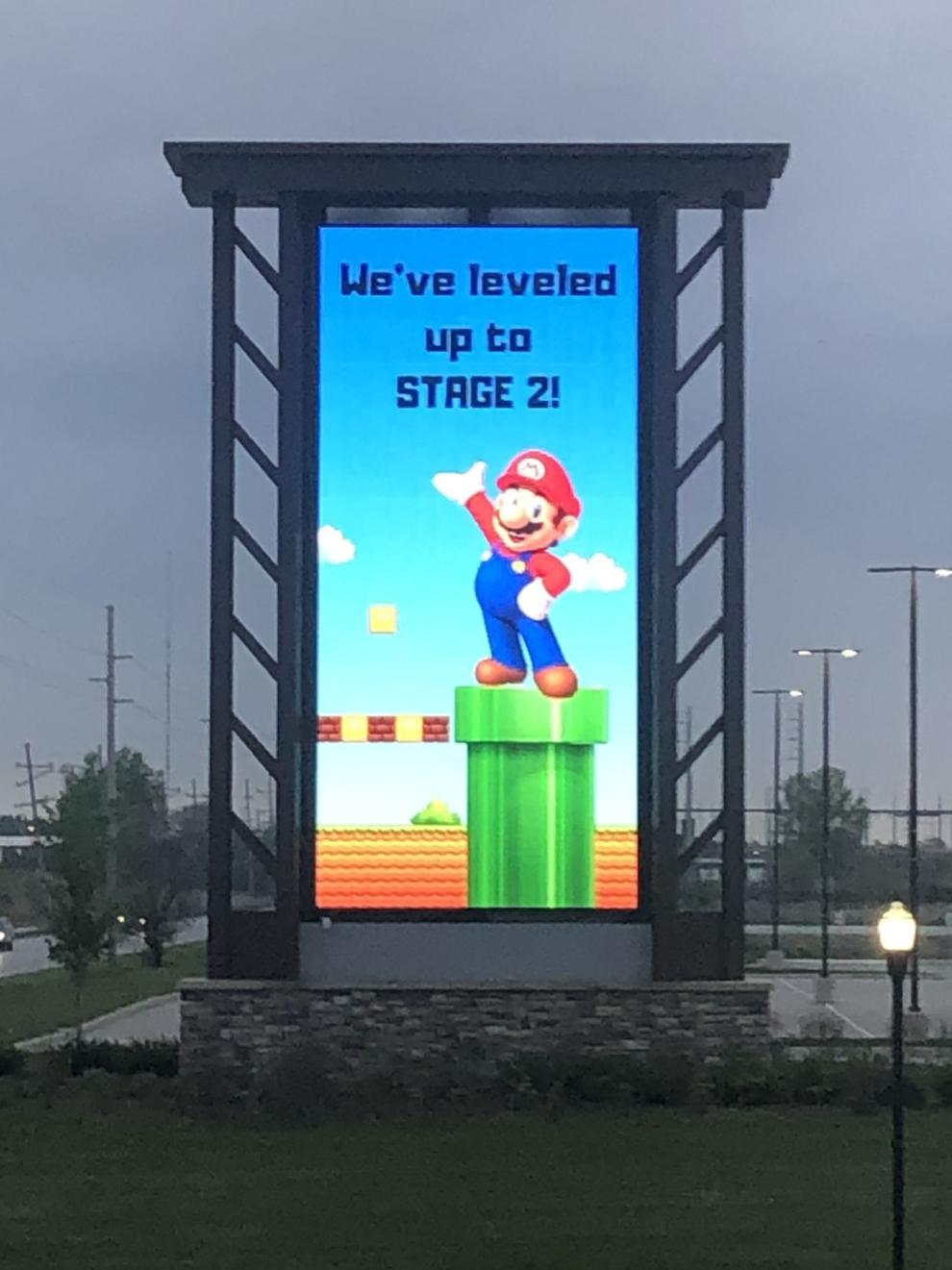 Stage 2: Manufacturing and construction fully open with social distancing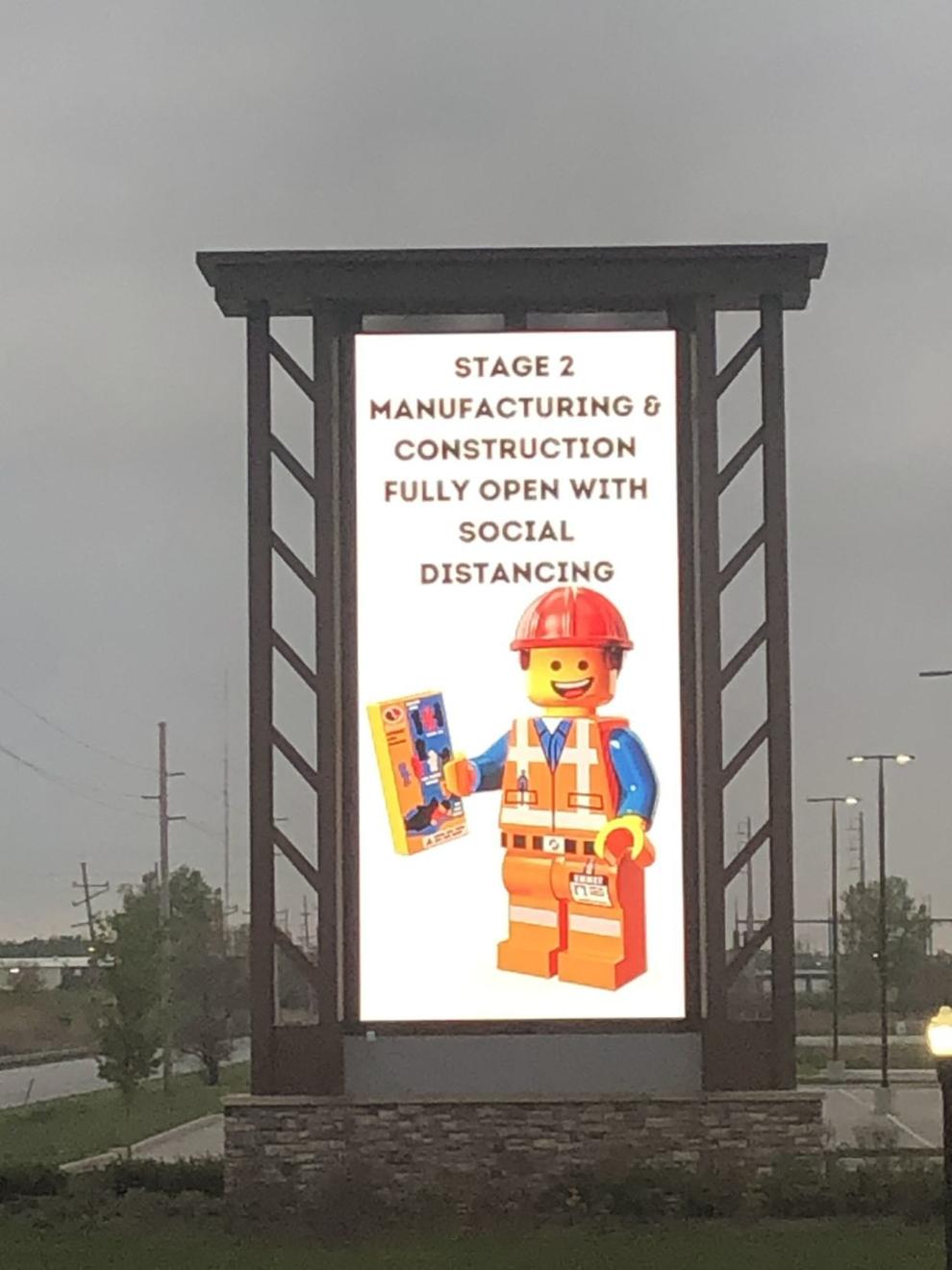 Stage 2: Retail stores open at 50% capacity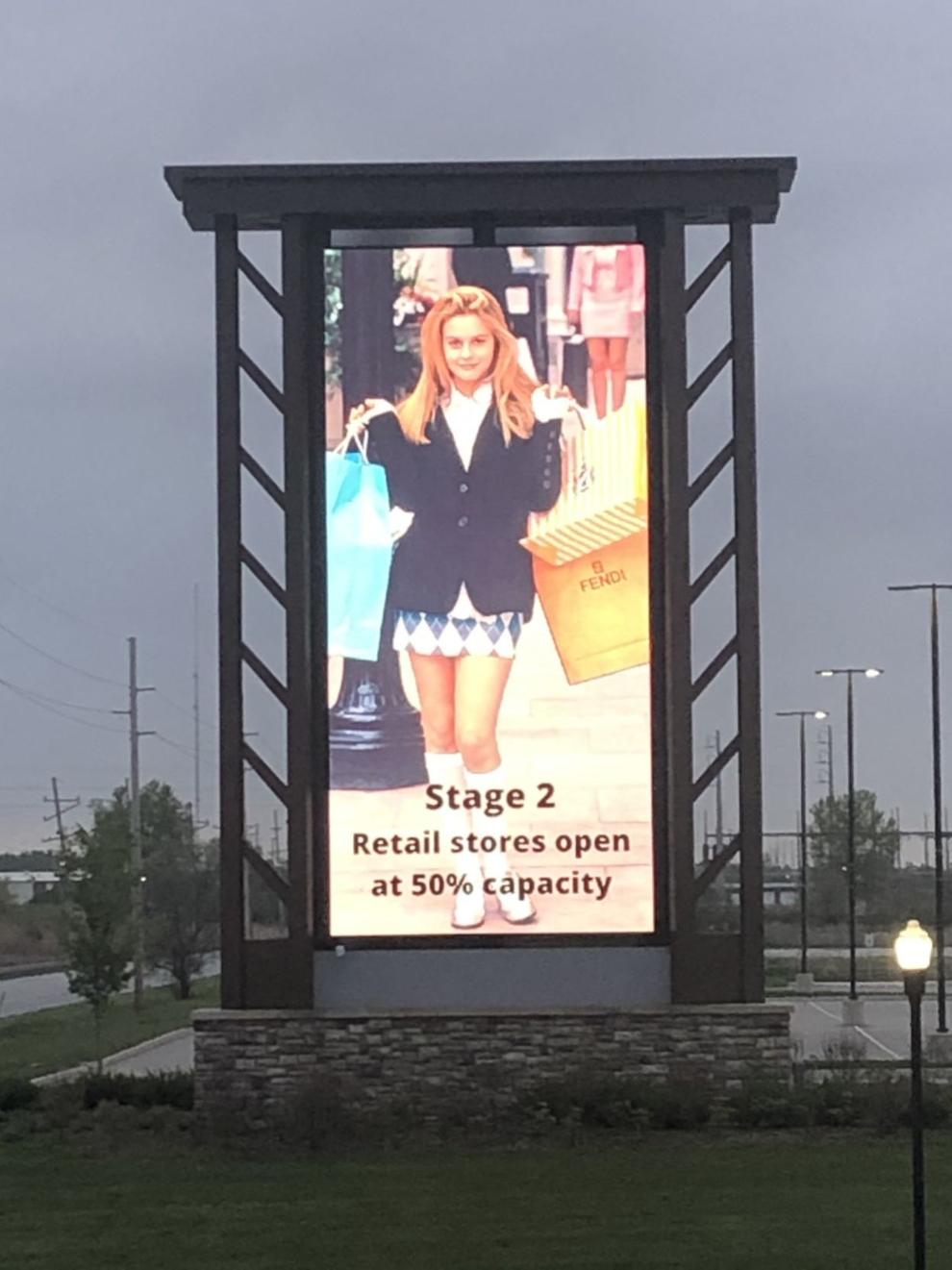 Stage 2: Salons, tattoo shops, etc. open by appointment only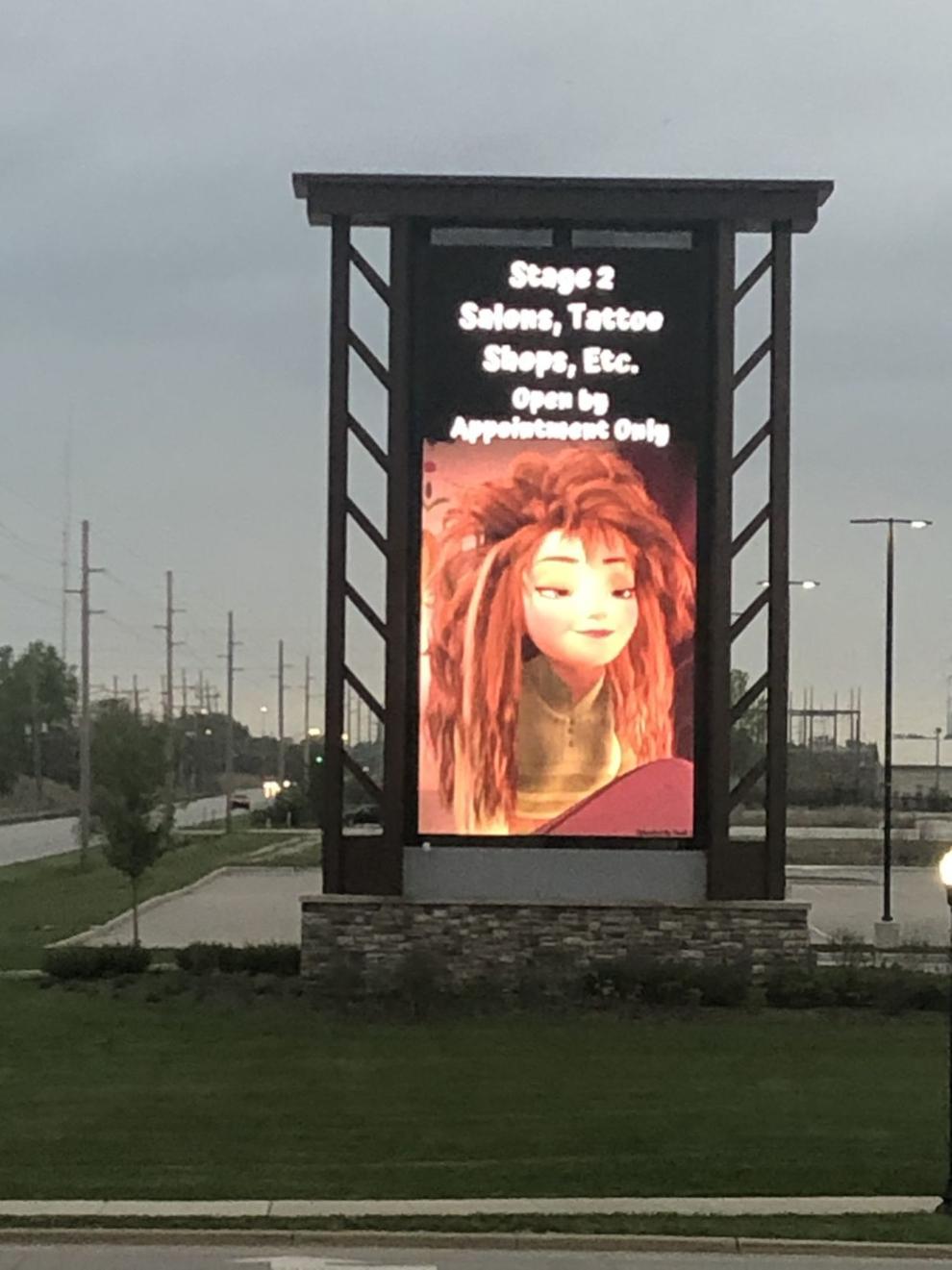 Gallery
If you've got tips about new stores or restaurants anywhere in the Region, or just wonder what's under construction somewhere, contact NWI Business Ins and Outs columnist Joseph S. Pete at joseph.pete@nwi.com or 219.933.3316.