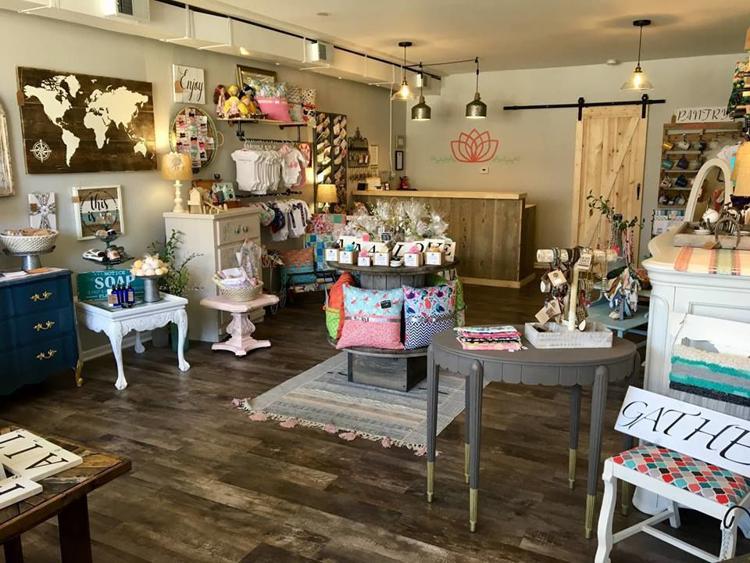 Brickies Gyros is back, bigger than before, and now offers buckets of beer and live entertainment.
The gyro stand closed in August because the city of Hobart plans to demolish the Clock Tower Plaza where it was located. The demolition is part of a project to rebuild the East 3rd Street Bridge over Lake George. So the gyro place relocated a few blocks away, to a much larger location at 524 E. 3rd St. in Hobart, where it's more than doubled its staff to nine employees.
Formerly a small carryout restaurant, Brickies Gyros acquired and moved into a building formerly occupied by the Old Stove meat market and deli, which closed about four years ago, and the Mauer's Hospitality Room, a banquet hall that closed more than a decade ago. Brickies Gyros now has 60 seats.
"Before, customers could only sit outside on a picnic bench by the lake," owner Wendy Race said. "Now we have a lot of seating."
Brickies Gyros also gained a much larger kitchen that lets it run regular specials in addition to its usual offerings of Chicagoland staples including gyros, hot dogs, Italian beef, Italian sausage and meatball sandwiches. Specials that prove popular, like the pot roast sandwich, get added to the regular menu.
The restaurant has been in downtown Hobart for more than six years, and Race acquired it about four years ago, looking for a change of pace from being a Realtor.
"It's my whole life," she said. "It's all I do. I get up in the morning and go shopping for the restaurant. It's a full-time job. Then I go home and go to bed."
Race spent months renovating the new building, which has been decorated with nostalgic Brickie memorabilia, both of the city and Hobart High School. The restaurant now keeps a pot of chili going, has rolled out all-day delivery, and has snagged a three-way liquor license to help boost evening business.
"We can offer Long Island iced teas, margaritas, and reasonable bucket specials," Race said. "You can come in for a sandwich and have a glass of beer or wine with your hamburger. It's still a family-friendly restaurant where kids can come for cheese fries after school; it's just now more people can get a beer if they want."
About once a month, Brickies Gyros will host acoustic musicians or other live entertainers, like stand-up comedy or trivia contests. It plans to offer a family fun night every Tuesday with face-painting, balloons and other activities for kids.
"It's a lot nicer than the old place," she said. "Everything is made-to-order and reasonably priced."
A grand opening celebration will take place from 4:30 to 10 p.m. Feb. 28. There will be a pig roast with $8.99 plates of roast pork, potatoes, soup and salads. In the evening, Hobart Mayor Brian Snedecor will make remarks and the country and classic rock band Nawty will play. 
Brickies Gyros is open from 11 a.m. to 10 p.m. seven days a week.
For more information, call 219-942-0101 or find the business on Facebook.
Aunt Millie's Bakery has sold its last loaf of bread in Merrillville.
The 118-year-old Fort Wayne-based bakery chain opened a store at 8280 Mississippi St. in Merrillville, in a former Tire Barn Warehouse across from the Southlake Mall, in 2015. It sold an array of whole-grain bread, buns, rolls, English muffins, bagels and muffins.
A company representative said it closed on Monday.
The company also operates a commercial bakery in Lowell, making hamburger and hot dog buns that are sold at grocery stores under the Aunt Millie's brand name. It cranks out as many as 69,600 buns per hour. The facility opened in 2017, employs an estimated 117 workers, and serves the greater Chicago area.
Munster resident Julie Kapteyn enjoys going to pop-up craft and artisan markets like The Fetching Market.
She wished there were someplace one could go at any time to find handmade goods, so she opened a shop herself, naming it after the Bible quote "consider the lilies of the field, how they grow; they toil not, neither do they spin."
Consider the Lilies Giftery at 8237 Forest Ave. in Munster sells handcrafted work from more than 50 vendors. Most of them are local and within an hour's drive, but some hail from as far away as Kenya and Indianapolis.
The store sells jewelry, home decor, handbags, baby items, teddy bears, dolls, soup, candles and leather journals. Vendors include the Flannel Candle Co., Poppies Candles & Gifts, Bird and Bear Dolls, Tiddleywink Toffee, the Gourmet Goddess and Mother Wilma's Marshmallow Factory
"We have a real variety," she said. "I always want to open a little shop. I would go to popup markets, meet the vendors and see what they make. I was inspired by their passion and talent."
Kapteyn, who repurposes furniture for her own enjoyment, said the boutique was a place to find one-of-a-kind gifts.
"I have a lot of repeat customers," she said. "There are a lot of great artisans in the area. It's a place to find unique things and gifts. The work of the artisans makes the store what it is. It's a great way to shop small and local."
Consider the Lilies offers Door County Coffee and Tea from Wisconsin to shoppers browsing the store.
The store is currently open from 10 a.m. to 4 p.m. Tuesday, Wednesday and Friday, and from 10 a.m. to 3 p.m. Saturday.
For more information, find Consider the Lilies on Facebook and Instagram.
Belle Tire, a Michigan-based premium tire and auto care shop, plans to open in Valparaiso this fall.
The company, which was founded in Detroit in 1922, has more than 90 locations across Michigan, Ohio and Indiana, including one in Michigan City.
Belle Tire President Don Barnes III told the trade publication Tire Review that the chain planned to open another 17 stores this year, mostly in the Indianapolis area, but including the store in Valparaiso.
The recently opened El Poblano Mexican Restaurant at 7600 Broadway in Merrillville just got a three-way liquor license that lets it sell beer, wine and liquor, owner Javier Paredes said.
The traditional Mexican restaurant that takes pride in its carne asada has started selling domestic and imported beers, sangria and a variety of margaritas in the former Delta Restaurant space. 
Evanston-based Extended Care acquired the 216-bed facility of HCR Manor Care in South Holland for an undisclosed sum and rebranded it as  the South Holland Manor Health & Rehab Center.
"With the addition of this former Manor Care facility to our roster, our world class services will now be available to the South Holland community," said Dina Gallo, regional director of business development for Extended Care. "Our goal is to offer the full spectrum of health and rehabilitation services throughout the health care continuum in the south suburbs. "
The facility offers recovery and rehabilitation care to both long-term residents and people who were recently discharged from the hospital.
"We can now promise the services, support, expertise and training from one of the largest and most complete post-acute health care teams to the people of the Chicagoland region, yet deliver it with the same 'neighbors caring for neighbors' community approach that will make these locations so special," she said.