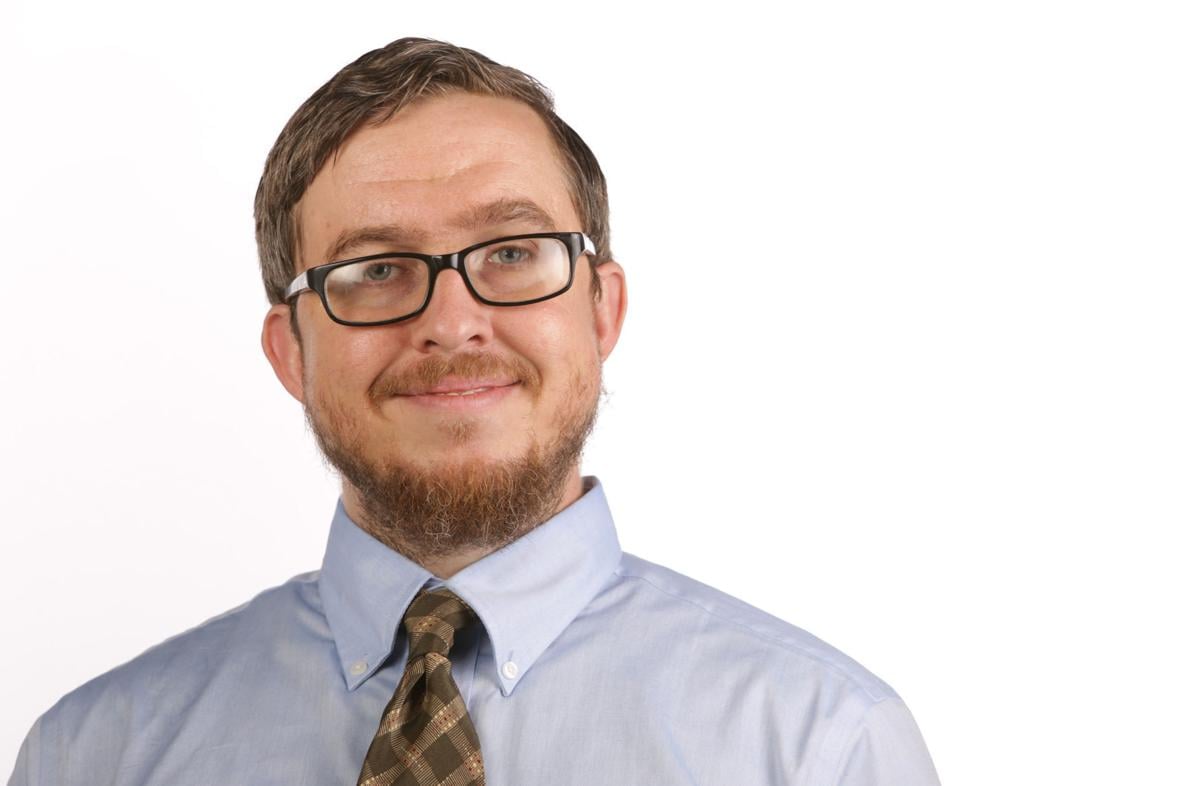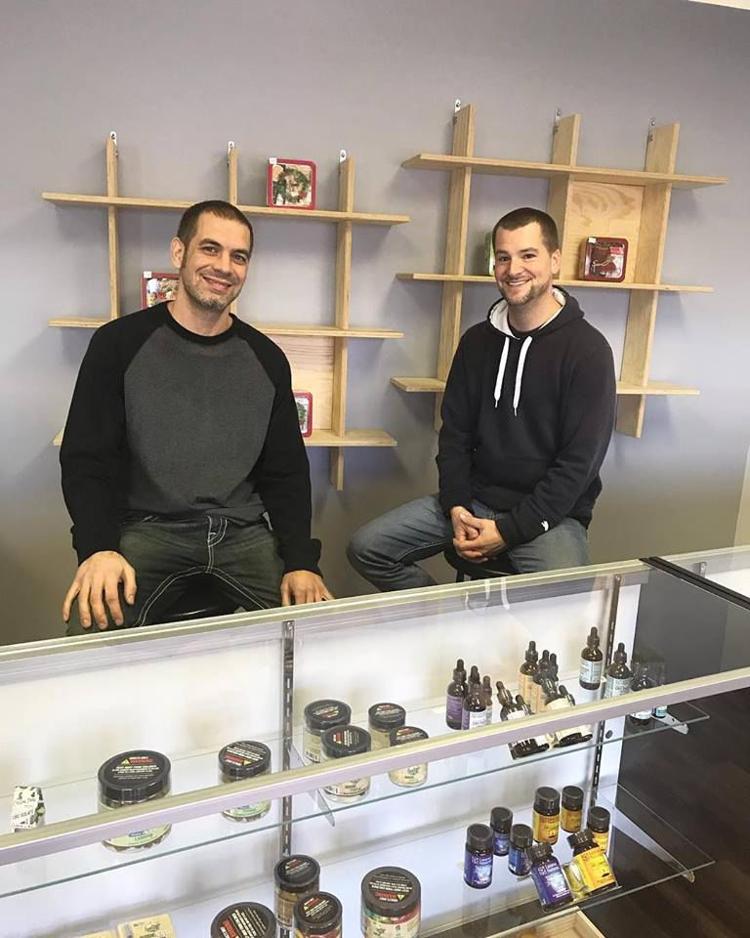 Right after hemp was legalized with the signing of the U.S. farm bill earlier in December, Blackbird Hemp opened a CBD dispensary in Crown Point.
Owners Corey Lurtz and Dennis Hein opened the shop at 449 E. Summit St. in Crown Point. It sells CBD, or cannabidiol, products that are being hyped across the country as a treatment for inflammation, anxiety, depression and various other ailments. The business is cash-only, awaiting federal regulations that would allow banks and credit card companies to do business with hemp merchants.
Since CBD oil was decriminalized in Indiana in March, many retailers in the Region have started selling it, including pharmacies, fireworks stores and skateboard shops. Market researcher Brightfield Group estimates CBD may grow into a $22 billion industry nationwide by 2022.
Blackbird Hemp is focused entirely on selling CBD products. It carries more than 100 products including tinctures, capsules, gummies, bath bombs, salves, lotions, coconut oils and vaping cartridges. Users might apply a salve for a topical inflammation, take a pill for other issues, and use a vape cartridge for anxiety, because it is fast-acting, taking effect in about 15 minutes.
"We have just about everything," Hein said. "We have dog treats and pet tinctures."
The dispensary carries established brands such as Green Lotus Hemp, Lazarus Naturals Hemp and Sun State Hemp, and sources many of its products from small farms and co-ops in Colorado, Washington and Kentucky. Customers — who often skew older — use it to treat neuropathy, epilepsy, Parkinson's, inflammation and anxiety, among other conditions. Some try to use it to regulate blood sugar, blood pressure or digestive health.
"We try to educate our customers on what to take and how to take it," Hein said. "Education is a building block and the key. We point them to things they can go home and research on their own. For the longest time, hemp had basically been a boogeyman but it's becoming more normalized as more research and studies are coming out about the health benefits."
A post in Harvard Medical School's Harvard Health Blog said CBD may be effective at managing anxiety, insomnia and chronic pain, but that it could have side effects like nausea and fatigue. Some CBD promoters overstate its curative powers, according to the blog, and more research is needed to determine CBD's effect. People should consult their doctors before using it, the Harvard blog concludes.
Blackbird Hemp hopes to organize an annual hemp festival with educational seminars at the Lake County Fairgrounds in Crown Point, launch its own Blackbird-branded products and open more locations around the Region. Once it can accept debit and credit card payment, it hopes to establish a subscription service in which payments are automatically deducted and CBD is mailed out to customers.
"We're looking to bootstrap this up," Hein said. "Expansion will be doable, but we'll do it step-by-step. We're focused on good-quality products and getting it out to the public."
The dispensary offers 15 percent discounts to seniors, first responders, members of the military and union members.
Blackbird Hemp is open from 10 a.m. to 6 p.m. Monday through Friday, and from 11 a.m. to 5 p.m. Saturday.
Poke places specializing in Hawaiian raw fish bowls have sprung up all over Chicago in recent years, serving sushi-like pieces of uncooked tuna and salmon tossed in soy sauce and sesame oil atop beds of rice, with avocado and other fresh ingredients.
A few places in Northwest Indiana have poke on the menu, such as Kitaro Surf & Turf in Munster, but the hot restaurant trend is finally coming to the Region.
A sign in the strip mall that's home to Panera Bread and Qdoba Mexican Eats at the corner of U.S. 30 and Broadway in Merrillville announced that Pokéman Restaurant is coming soon.
The owners could not be reached for comment. Apparently unrelated poke restaurants with the Pokeman or Poke-man name have cropped up in cities like Philadelphia, Las Vegas, Vancouver and West Hartford, Connecticut, but it's not clear if there's any potential intellectual property dispute with the popular Pokémon video game and anime franchise that enjoyed a massive resurgence in popularity when Pokémon Go was released in 2016.
South suburban Dozeli Pizzeria, which has locations in Chicago Heights and South Chicago Heights, has opened in the former Enzo's space at 1120 W. U.S. 30 in Schererville.
The pizzeria offers both thin crust and deep dish pizza, as well as "deluxe" sandwiches like Italian beef and chicken Parmesan. The extensive menu includes wings, salads, appetizers, and both hot and cold sub sandwiches.
The small Chicagoland chain, which was founded in 2008, bakes pies including Italian beef pizza, a chicken Alfredo pizza, and a "Meaty Lover's Pizza" topped with five different meats.
Unlike the other locations, the Schererville restaurant does not have a grill yet, so no hot dogs or hamburgers are available. With no dining room, it is carryout and delivery only, delivering within about a five-mile range.
Dozeli Pizzeria is currently open from 11 a.m. to midnight Monday through Thursday, 11 a.m. to 2 a.m. Friday and Saturday, and from 12 p.m. to 11 p.m. Sunday.
If you've got tips about new stores or restaurants anywhere in the Region, or just wonder what's under construction somewhere, contact NWI Business Ins and Outs columnist Joseph S. Pete at joseph.pete@nwi.com or 219.933.3316.
The business news you need
With a weekly newsletter looking back at local history.