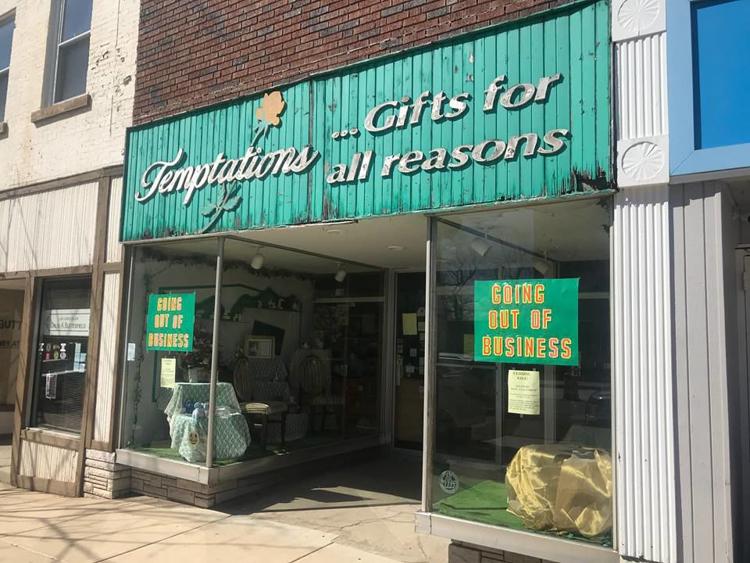 The popular gourmet popcorn shop ChicagoLand Popcorn plans to open a third location in Gary's Miller neighborhood, likely in August or September.
ChicagoLand Popcorn opened on U.S. 30 in Hobart across from the Albanese Candy Co. in 2013, selling more than 250 flavors of popcorn, including cherry cola, Twix, crab legs and key lime pie. It expanded to a second location in St. John in 2017.
President Dwayne Walker said he would open a third location with about 1,500 square feet at a strip mall on U.S. 20 in Miller. The former corporate executive has located all his stores near established attractions and hopes Miller Beach will provide as much of a draw as Albanese in Hobart and the Shrine of Christ's Passion in St. John.
Gary residents also account for a large chunk of his business and he wanted to be closer to the customer base.
"Probably about 25% percent of my customers come from Gary," he said. "We wanted to do something for the community, and eventually my wife and I would like to live in the area. There's the beach traffic and the project that's coming to the South Shore Line station."
Walker said the new store likely would offer around 90 flavors at any given time, similar to the St. John store.
Temptations, the gift shop that's been a longtime staple of downtown Valparaiso, is closing after 32 years.
Owner Kathy Adams Butterfield, 76, said health issues led her to close the gift store, which sells items like Precious Moments figurines, Norman Rockwell figurines, teddy bears, and ceramic nativity scenes. She's only semi-retiring and will continue to work at her husband's law office next door.
"It's a sentimental situation," she said. "I love running a gift shop, but with my health I can't take it. I'm not able to do the things I used to be able to."
Butterfield, who started her retail career at Comay's Records in Gary, named the business after her favorite band, The Temptations. On the first week, one of her husband's clients got married in a hasty ceremony at the store.
"It was just the first of many blessed things to happen in our store," she said. "I've been in the business for 32 years and never had a bad customer. I've watched customers who were pregnant have their children, and their children to come in with strollers of their own. There are lots of memories."
Many people come in remembering that they knocked over and broke something as a child.
"I never charged them. It was an accident," she said. "But people will tell me they felt so bad that they broke this or broke that."
The process of closing has taken some time because Butterfield has been sorting through the inventory to divide up what to donate, what to throw away and what to sell on eBay. The store will remain open from 10 a.m. to 4 p.m. on weekdays for at least another 45 to 60 days, and any interested customers can pop into the Butterfield law office next door if they need to have it opened.
Longtime customers have been coming in to say how sorry they are that it's closing.
"I'll miss the people most of all," she said. "I told my employees there are a lot of gift shops and they're all fine places, but I wanted to be known as the one where the nice people work."
The Sears Appliance and Hardware Store at 6169 U.S. 6 in Portage announced it was closing with a liquidation sale starting at 30% off.
A store employee said it was slated to close on June 21.
New franchise owners acquired the hardware store in 2014. It's just the latest Sears store to close in Northwest Indiana as the landmark retailer, which hasn't turned an annual profit since 2010, continues to struggle through bankruptcy.
Happy Day Comics hopes to brighten Hammond's Hessville neighborhood.
Walter Day and Corinne Roempagel, who are brother and sister, opened the shop at 3537 Orchard Drive by 173rd Street and Kennedy Avenue after traveling around to buy and sell comic books at various comic book conventions throughout the Midwest, and as far away as South Carolina and Utah.
They got into the business after working at a now-defunct comic book shop in Chicago as kids.
"It was fantastic. It was always fun and I enjoyed chatting with people and working with comic books at the store," Roempagel said.
They decided to open a store of their own in Hammond because they both live there and wanted to remain close to their 40-hour-a-week day jobs as they look to bootstrap the retail business. They took over the former Windy City Pizza pizzeria after cleaning out the kitchen equipment, and many people still come in looking for pizza.
"It's a nice-sized store," she said. "It's not cramped. We have new books on the walls, dollar books in the back. We have back issues, prints and little odds and ends. We promote reading and try to get kids interested in reading comic books, which is a good start. The world's getting more digital but there's just something about paper."
So far the store has attracted kids coming in after school and collectors looking for specific titles. Happy Day plans to add game nights with Dungeons and Dragons, Warhammer and other role-playing games.
They also will continue to do business at comic book conventions, including the Irland Park Comic Con this weekend.
Fat Burrito, a popular Crown Point Mexican eatery known for its huge burritos, has opened a second location in Highland.
Fat Burrito #2 opened as a 40-seat restaurant in the former Memo's Taco Mex location at 2128 45th St. in Porte De L'eau Plaza.
If you've got tips about new stores or restaurants anywhere in the Region, or just wonder what's under construction somewhere, contact NWI Business Ins and Outs columnist Joseph S. Pete at joseph.pete@nwi.com or 219.933.3316.