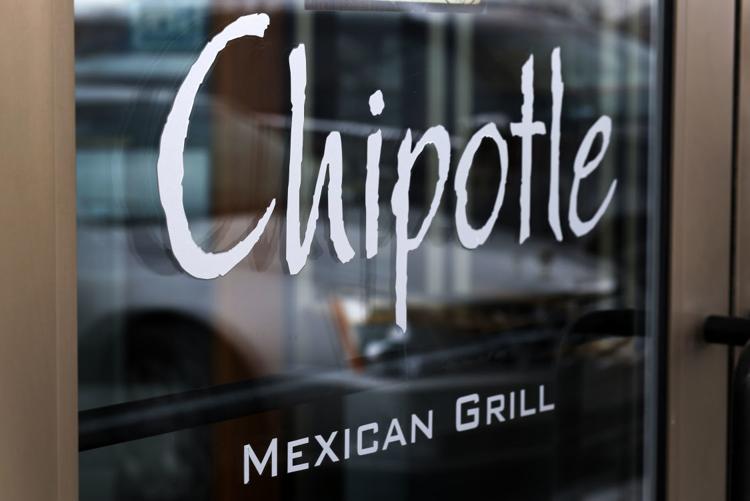 Chipotle Mexican Grill opens its first Crown Point location Tuesday to satisfy fans of fast, fresh carnitas, barbacoa and black beans.
The fast-casual Mexican restaurant, known for its huge burritos and bowls stuffed with highly customizable ingredients, is at 10715 Broadway in Crown Point. It will feature a drive-up digital pickup lane so customers can get orders they placed on Chipotle.com or the Chipotle app handed to them without even getting out of their car.
A favorite among millennials and anyone who likes cool, creamy guac, Chipotle also has Region locations in Highland, Munster, Merrillville, Portage and Valparaiso.
The new Crown Point Chipotle will be open from 10:45 a.m. to 10 p.m. seven days a week.
A 2,100-square-foot Starbucks also is under construction on Broadway by Crown Point's new Chipotle restaurant.
Crown Point Planning Administrator Anthony Schlueter said the chain coffee shop, which will be the second Starbucks in Crown Point when it opens, is a standalone building with a drive-thru. Seattle-based Starbucks closed its coffee shop at 10761 Broadway nearby a decade ago when it shuttered more than 600 stores nationwide. 
In a blow to local meat lovers and carnivores everywhere, Dickey's Barbecue Pit has closed its Highland location at 8359 Indianapolis Blvd. in the troubled Highland Ultra Plaza, which is being foreclosed upon after the anchor Ultra store closed as a result of the 2017 Central Grocers bankruptcy.
The phone is disconnected, and Highland has been removed from Dickey's locations page on its website.
A spokeswoman did not return a request for more information.
The Dallas-based chain claims to offer "Legit. Texas. Barbecue." Its menu features many slow-cooked meats like beef brisket, pulled pork and ribs, which customers could sample on two-meat or three-meat plates.
The fast-casual counter-service barbecue restaurant chain shuttered its location a few miles south at 713B Indianapolis Blvd. in Schererville in 2014. It's down to just three locations in the entire state of Indiana, with the Portage restaurant at 6200 U.S. 6 being the only local Dickey's left.
It's the latest in a series of departures at the Highland Ultra Plaza, where Fallas, Dollar General, and Taco & Burritos Rancho Grande have also closed in the wake of the Ultra departure and foreclosure.
Bee & Me Boutique is on the move again after losing its lease to the former Renovar space at 100 S. Broad St., at the corner of Main and Broad streets in downtown Griffith.
But the five-year-old boutique, which sells Magnolia home decor and clothes, isn't going far.
Bee & Me is moving right across the street to the former Griffith State Bank, which is being transformed into The Bank.quet Gatherings & Events to host weddings, company parties and other special events. The boutique had been squirreled away in an industrial park on the southeast side of town before moving to the heart of Griffith's downtown earlier this year.
It's home to a Cute as a Cupcake express shop and also sells school uniforms, spirit wear and flame-resistant work clothes for steelworkers.
It's slated to close its current location on Jan. 12 and reopen across the street when the old bank renovation is complete.
A new strip mall is being built near the Strack & Van Til supermarket at 109th Avenue and Broadway in Crown Point.
Crown Point Planning Administrator Anthony Schlueter said the 5,400-square-foot strip mall would have three units. He's heard it will be home to a coffee shop and a pizza place.
Beer and barbecue soon will be replaced with down-home Southern cooking at the old Lowell water plant at 241 N. Liberty St. in downtown Lowell.
The Old Lowell Watering Hole and Bub's BBQ revived the historic building by the post office, opening in August but closing recently after the business partnership dissolved.
The building has since been sold to new owners, including Leigh Burke.
Burke said the new restaurant in the old water plant, which was decommissioned in the 1990s, would have more of a "Southern home cooking theme," would not include a brewery and would open in the next 60 days or so. A new name will be chosen "very shortly."