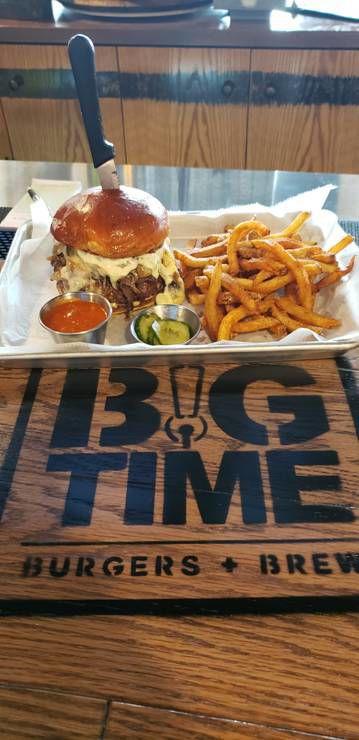 A Class UFC Gym is coming to Munster to give people a chance to get fit and work out their aggression while smashing their fists into a heavy bag.
The concept UFC Gym is rolling out nationwide does not involve the mixed martial arts that the Ultimate Fighting Championship is known for. Instead, people can sign up for boxing workout classes or High-Intensity Interval Training — HIIT. 
"It's 100 percent class-based," studio manager Jim Pacione said. "We're only open when there are classes going on. We're not a gym where you do your own thing."
Class UFC Gym will generally run classes between 5 a.m. and 8:30 p.m. on weekdays and 9 a.m. and 1 p.m. on weekends. People sign up for memberships that range from four classes per month to an unlimited number of classes, and no long-term commitment is required.
In the boxing classes, gym-goers get intervals of three-minute rounds on the heavy bag and are taught functional boxing techniques, including speed, punching power and combinations. They also do conditioning and work on toning their abs and legs.
In the HIIT classes, they work out with Airdyne bikes, kettle balls, medicine balls and other equipment.
"One key component is that it's designed for all fitness and experience levels," Pacione said. "We go over the basics and fundamentals every step of the way. Everyone starts together, works together and finishes together. Nobody gets left behind, so no one is second-guessing that they don't belong there or aren't fit enough. We take beginning and advanced fitness levels at the same time."
Both classes focus on cardio, and the boxing also doubles as stress relief.
"When you can hit stuff, it gives you an outlet mentally," Pacione said. "It's relief. You're burning hundreds of calories. You're developing strength and power while burning fat and getting lean and toned. It's a triple-edged sword, which is impossible, but we managed to build it."
The new 3,000-square-foot gym at 10417 Calumet Ave. in Munster will employ 10 people when it opens in May. People can sign up online or across the street at the Calumet Harley-Davidson at 10350 Calumet Ave.
"This is built for anyone," Pacione said. "People might think fighters are all guys, but it's a primarily female membership. So far it's 90 percent female."
The gym does teach real boxing techniques that can be used in self-defense, but the primary focus is on fitness. Workouts include heart-rate monitoring with state-of-the-art technology.
"It takes you outside your comfort zone," Pacione said. "You have to try training differently. You can't keep doing the same thing and expect different results."
Pacione said there were plans to open three more Class UFC gyms in Northwest Indiana in coming years.
For more information, call 219-803-414, visit classufcgym.com or find the business on Facebook and Instagram.
Open
A new restaurant at Founders Square in downtown Portage offers gourmet burgers, entirely made-from-scratch menu items and a selection of 32 largely local craft beers on draft.
Matt Vereb, Rolly Martinez and Trey Mattson, who also own Gastro 49 Pub & Eastery in Chesterton, opened a Big Time Burgers + Brew at 2545 Promenade Way in Portage. It's a non-smoking family-dining restaurant and craft beer bar that offers "craft burgers, craft cocktails and chic appetizers."
"We support local breweries," Vereb said. "We like to help and promote what Northwest Indiana is all about. We have Porter County breweries, 18th Street, Burn 'Em, New Oberpfalz, and beers from our neighbors in Illinois and Michigan."
Half-pound burgers include the Big-Time Burger with gouda, stout-caramelized onions, mushrooms and white truffle aioli. Other options include lamb and vegan patties.
The made-from-scratch menu also includes sandwiches such as a tri-tip steak sandwich, a bacon avocado club, a Cuban sandwich, salads, soup, chili and desserts. It has a rotating draft list and will offer monthly features of burgers, soups, and appetizers starting in May.
"The selling point is that everything is made from scratch the same day with fresh ingredients, whether fresh sours in the cocktails, fries and mayonnaise," Mattson said. "We make everything in house: even the condiments, the ketchup and the mustard. We're just trying to introduce people to new ideas and help expand the community."
The restaurant employs 40 workers and seats up to 140 people. The family-dining area seats about 80 and the bar area with nine televisions can accommodate another 60.
"It's a great location," Martinez said. "We're right across from the splash pad. We have residents on all sides. New businesses are coming in. It's a bustling, developing area. We're excited to be part of the downtown district going forward."
Big Time Burgers + Brew is open from 11 a.m. through 10 p.m. Sunday through Thursday, with the kitchen closing at 9 p.m. It is open from 11 a.m. to 11 p.m. Friday and Saturday, with the kitchen closing at 10 p.m.
For more information, call 219-841-9984 or find the business on Facebook.
Coming soon
A "semi-lovely" Ollie's Bargain Outlet is coming to Merrillville, its second store in Northwest Indiana.
The Harrisburg, Pennsylvania-based retailer announced on its website it is hiring for a number of full- and part-time positions, including cashiers and managers, for its new Merrillville location. 
The discount chain, known for low prices on closeout merchandise and irregular items, drew a crowd of several hundred people when it opened a new store employing 60 workers by the Kroger in the Pine Lake Shopping Center in LaPorte last summer. Ollie's sells "good stuff cheap," such as overstocked inventory, liquidated goods and discontinued products that are priced at "up to 70 percent less than the fancy stores."
The folksy bargain store has more than 315 locations across the country. It sells housewares, flooring, food, clothing, luggage, pet supplies, automotive goods, sporting goods, toys and health and beauty supplies.
The old school brick-and-mortar retailer does not offer online sales or home delivery and does not accept manufacturer's coupons. Ollie's marketing prominently features the bucktoothed, leather-skinned, white-haired Ollie character, who appears to be a two-star general, even though his shirt is bursting at the buttons in clear violation of U.S. Department of Defense regulations, and its rewards program is called Ollie's Army.
Expanding
Creative Comics, a longtime comic book shop in Griffith, is expanding with a second location in Monticello, Indiana, that's expected to open in May.
Owner James Rhone bought a building at 415 Washington St. near his second home on Lake Shafer. He plans to open a 2,800-square-foot shop with a basement for gaming tournaments.
Creative Comics was once a shop for kids on their way home from school, Rohne said. "Now it caters more toward adults with high-end collectibles, but it started out as a kid's story with candy and novelties. The second location will be more like that. It's just 10 minutes from Indiana Beach and two blocks from downtown."
Creative Comics will have more storage space with two stores and get better discounts by ordering in bulk, he said.
Creative Comics may even add additional locations if the right opportunity presents itself.
"We will potentially expand again if we find something," Rhone said. "But it took 16 years just to get to the second store, so we're not in a hurry." 
If you've got tips about new stores or restaurants anywhere in the Region, or just wonder what's under construction somewhere, contact NWI Business Ins and Outs columnist Joseph S. Pete at joseph.pete@nwi.com or 219.933.3316.