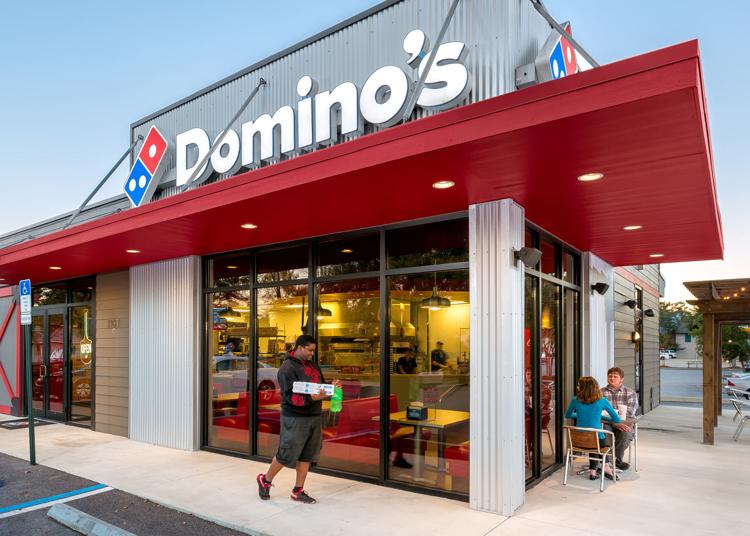 Domino's Pizza, the largest pizza chain worldwide, will keep the Noid at bay and deliver pizza in 30 minutes at three new Region locations.
The Ann Arbor, Michigan-based company is cooking up new restaurants at 7758 Broadway in Merrillville, 1918 165th St. in Hammond and in Chesterton.
The Merrillville location is expected to open in mid-September, dishing out its Hand Tossed, Handmade Pan, Brooklyn Style, Crunchy Thin, and Gluten Free pizzas.
"The store is 2,500 square feet large and features the pizza theater design, which is open-concept and features indoor seating as well as free Wi-Fi," spokeswoman Danielle Bulger said. "The store will offer carryout and delivery."
The new 3,000-square-foot Hammond pizzeria also features the pizza theater design, where people can watch cooks prepare their order. It will open around mid-October, offering both carryout and delivery of pizza, as well as oven-baked sandwiches, chicken, salads, and desserts.
"Both stores are owned by Jim Gronemann," Bulger said. "He's also opening another new Domino's in Chesterton around April 2019."
The chain, which became the top pizza seller in the world earlier this year, plans to hire about 30 people at each store.
"All locations are looking to hire pizza makers, delivery drivers, customer service representatives and assistant managers," Bulger said.
Weary, haggard-eyed Crown Point commuters no longer have to struggle with caffeine withdrawal.
Starbucks has reopened its coffee shop at 930 N. Main St. after it was closed for nearly two weeks for renovations, disrupting many people's daily routine. The refurbished coffee house now has an all-new look to go along with its high-octane espresso, cold brew and other coffee drinks.
Register for more free articles.
Stay logged in to skip the surveys.
Quik Scripts, a local pharmacy chain with locations in Lansing and Griffith, has a prescription for growth that led it to open its latest location at 715 S. Dixie Highway in Beecher, Illinois.
A grand opening ribbon cutting of the family-owned pharmacy chain that promises to fill scripts in 20 minutes is planned Friday.
The new Beech pharmacy is open from 9 a.m. to 7 p.m. Monday through Friday, and from 9 a.m. to 3 p.m. Sunday.
For more information, call Quik Scripts at 708-231-6343 or find the pharmacy on Facebook.
The Dollar General at 8333 Indianapolis Boulevard in the Ultra Highland Plaza will soon sell its last packet of sponges or can of sardines for the $1 price that's right on the sign.
"As part of a continual review on how we can best meet our customers' needs, we made the decision to close our store on Indianapolis Blvd in Highland," Dollar General spokeswoman Mary Kathryn Colbert said. "We plan to simply transfer all employees to nearby stores in the area, and we look forward to continuing to serve Highland residents with value and convenience at our other 21 store locations in Lake County."
Fallas, a Los Angeles-based chain of discount stores with more than 350 locations nationwide, plans to shutter its store at 8315 Indianapolis Boulevard in Highland.
The clothing and household items store opened in the Ultra Highland Plaza in 2015. An employee said the official closing date was not yet known.