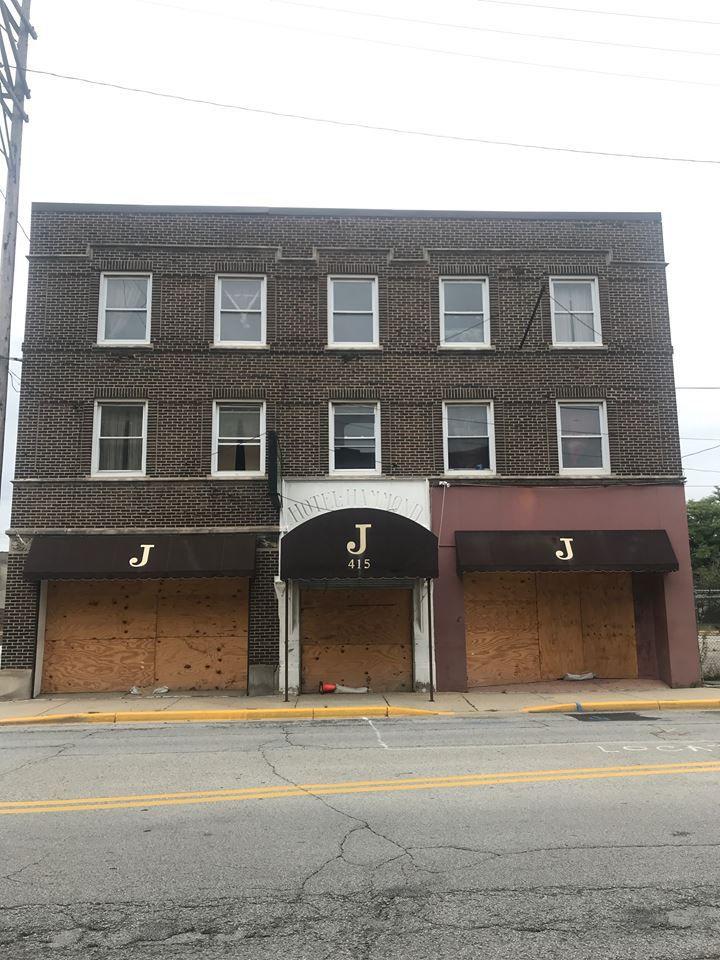 One of the most heavily trafficked McDonald's in the Region, in downtown Crown Point, is closed for renovations, but should reopen by the end of November with a whole new dining experience.
It's getting self-order kiosks and table service.
"Beginning in August, the Crown Point McDonald's restaurant located at 135 N. Main St. began construction to modernize and deliver a redesigned, elevated guest experience with new levels of choice, engagement and service, including a complete kitchen remodel," McDonald's owner/operator Jeffrey Templin said. "When the modernization is complete in November, guests will notice a modern look and feel with new designs and new ways of ordering, with self-order kiosks. Additionally, guests' orders will be delivered to tables by crew members, allowing customers to relax and enjoy a more custom dining experience."
The restaurant's employees were moved to other McDonald's until construction is complete. 
"We can't wait to share the new McDonald's experience with Crown Point area guests and look forward to offering them a new way to dine at McDonald's," Templin said.
McDonald's and its franchisees are investing $168 million in modernizing and building 270 restaurants across the state of Indiana this year and in 2019.
The Chicago-based company said diners can expect modernized dining rooms with new furniture and locally inspired decor, digital menu boards and expanded McCafe counters.
"This is an exciting time for McDonald's and we're proud to be investing nearly $168 million to provide a new experience, look and feel for guests at 270 McDonald's locations across Indiana," said David Sparks, an owner/operator and president of the Greater Indiana Operators Co-op. "We are also pleased that our modernization supports local architecture, engineering and construction jobs across the great state of Indiana."
The Jefferson Hotel in downtown Hammond, a historic building that dates back to 1919, closed and is boarded up.
The rundown former Hotel Hammond mainly catered to transients and marginalized people in recent years, said David Mueller, the owner of Paul Henry's Art Gallery across the street from the hotel.
"I worry about where they'll go now," he said.
The three-story building at 415 Sibley St. is not in pristine condition. The city of Hammond acquired it and has plans to tear it down, after having razed the former JCPenney department store building just west of it a few years ago.
"We acquired it at around the time we got the Hotel LaSalle and moved forward to relocate everyone," Hammond Mayor Thomas McDermott Jr. said. "We can't develop a business district if there are all these transients downtown. We got a lot of complaints from the business community about people standing around and just standing in front of buildings. It's not conducive to the business environment we're trying to create."
A new strip mall is coming to south Hammond, on Indianapolis Boulevard across from Cabela's and between an existing strip mall that includes Starbucks and the White Castle restaurant to the southeast.
A Gloria Jean's coffee shop, AT&T store and chain barber shop plan to open in the new strip mall just off the Borman, McDermott said.
The timetable for construction was not immediately available. 
Illiana Music, a 9-year-old record store at 19528 Burnham Ave. in Lansing, plans to relocate to Hammond by the end of the month — at least temporarily.
The record shop, which sells vinyl records, CDs, T-shirts and stereo equipment, will move from its current 2,800-square-foot space in Lansing to a 4,000-square-foot space at 411 Conkey in Hammond.
It may be a temporary move as the owners are looking at buying a 10,000-square-foot building in Lynwood just south of the current location.
A building that's proven to be a revolving door for restaurants in recent years may finally have gotten some stability by way of a firmly established and beloved local chain.
The Mexican restaurant El Salto replaced Coyote Cantina at 1090 U.S. 41, Schererville. The location near a strip mall anchored by Planet Fitness was formerly been home to a Bagger Dave's burger restaurant and tavern.
Coyote Cantina had aspired to serve "contemporary Latin cuisine," while El Salto is more of a traditional sit-down Mexican restaurant that serves many favorites with sides of rice, refried beans and guacamole salads. El Salto also has restaurants in Valparaiso, Chesterton, Munster, Portage and Hobart.
If you've got tips about new stores or restaurants anywhere in the Region, or just wonder what's under construction somewhere, contact NWI Business Ins and Outs columnist Joseph S. Pete at joseph.pete@nwi.com or 219.933.3316.