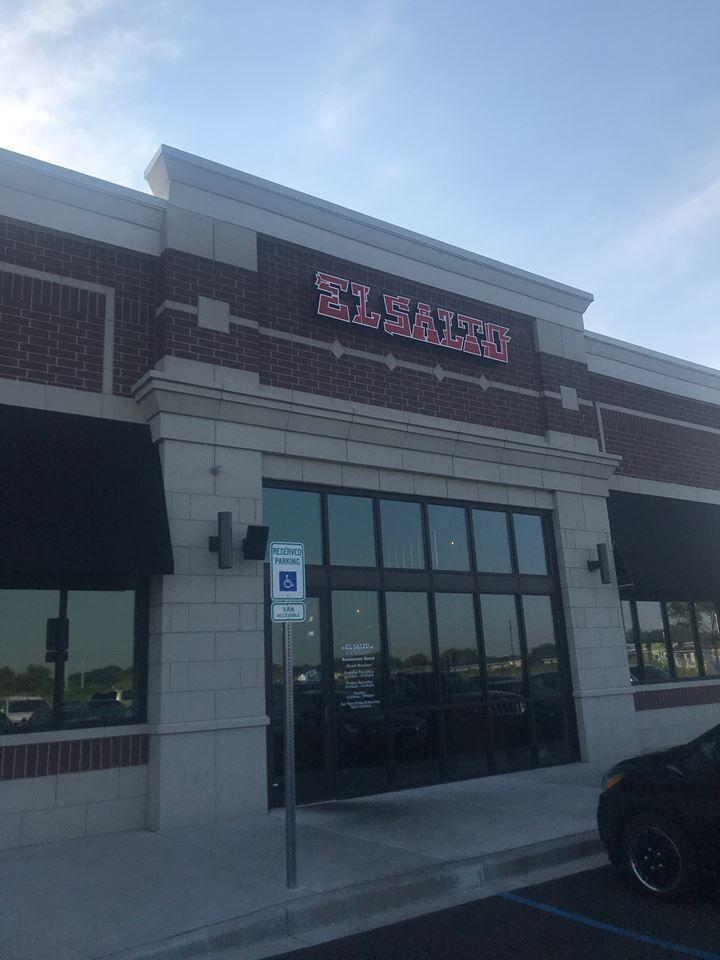 El Salto Mexican Restaurant and Cantina is the latest restaurant to open in Munster's new Centennial Village development on Calumet Avenue and 45th Street, which has been emerging as a major dining hub in west Lake County.
The locally opened Mexican restaurant chain, which has six locations across Northwest Indiana, moved its "authentic, delicious Mexican cuisine" about a mile-and-half south down Calumet Avenue. El Salto, known for traditional Mexican fare like tacos, flauta, enchiladas, tostadas and quesadillas, had been located at the historic brick Old Town Hall at Calumet Avenue and Ridge Road in Munster for 13 years. 
"It was time for us to move to a new location," owner Robert Mendoza said. "It's a new place and we figured Centennial Village would be the place to be. It's a place where people are going to be going. It's going to be a hangout."
El Salto joins The Simple Greek, Kitara Surf & Turf & Sushi and the forthcoming Harvest Room in the new development, which also will eventually include residential units.
Its new restaurant at 9611 Calumet Ave. in Munster is about the same size as the previous location with about 150 to 160 seats. But El Salto added a patio with about 25 more seats outside, a private area that seats up to 30 and has a larger bar that seats about 15 to 18, and has 16 beers on tap instead of two.
"It has a big beautiful bar while the old place had a small tiny bar," Mendoza said. "It's very elegant. We plan to do a new drink menu with more margaritas, tequila drinks and martinis."
The bar also will be open late on weekends and sometimes host live music after hours.
"We might make a few changes on the menu," Mendoza said. "But it's the same place with the same food. We expect our loyal customers will follow us and to gain a few more new customers."
A grand opening is planned at 5 p.m. Aug. 10. There will be a mariachi band and food deals all day.
El Salto is closed on Monday and open from 11 a.m. to 10 p.m. Tuesday through Thursday, from 11 a.m. to 10:30 p.m. Friday and Saturday, and from 11 a.m. to 9 p.m. Sunday.
Octave Grill, the beloved burger restaurant in Chesterton, temporarily closed while relocating to a new space at 105 S. Calumet Road.
Named after early aviation pioneer Octave Chanute, who flew a glider that inspired the Wright Brothers on the Indiana Dunes, the eatery serves up creative, gourmet burgers made with Tallgrass Beef from newscaster Bill Kurtis, whose company supplies premium grass-fed beef.
The chef-driven burgers are topped with high-end ingredients. The Figgy Piggy burger, for instance, features fig jam, capriole organic goat cheese, bacon and greens. The Jerk Store, a nod to "Seinfeld," includes seared jerk-dredged chicken, giardiniera, Saxon smoked gouda, lemon aioli, greens, tomato and onion on a french roll.
There's a rotating burger of the month, craft beer and menu offerings like sweet potato tater tots, goat cheese fondue, blistered edamame and perch cakes.
If you've got tips about new stores or restaurants anywhere in the Region, or just wonder what's under construction somewhere, contact NWI Business Ins and Outs columnist Joseph S. Pete at joseph.pete@nwi.com or 219.933.3316.