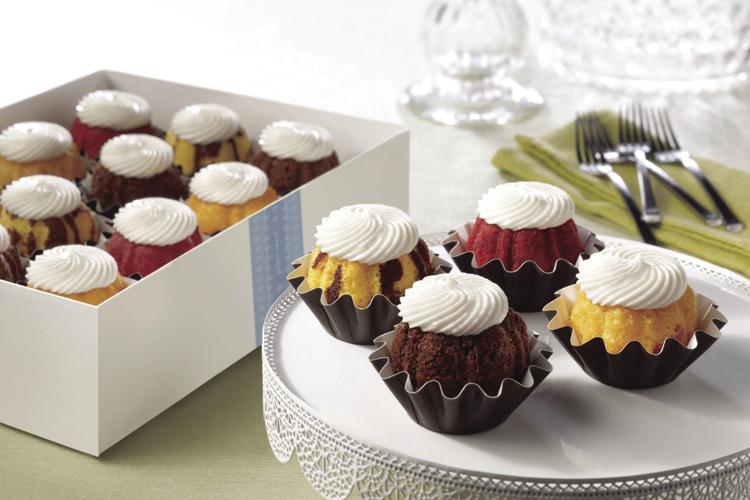 Abbiocco Italian Cuisine plans to bring Chicago-caliber Italian fine dining to Chesterton, drawing on a rich family heritage that includes the famous John's Restaurant & Pizzeria in Calumet City and Ciao Bella in Schererville.
A sister business, the rooftop bar Luna Kitchen + Cocktails, will open above it in a new building that's under construction at 600 Gateway Boulevard in Chesterton. It will have a retractable rooftop so it can be used year-round and in inclement weather.
A group that includes Agostino Femminella, the grandson of former John's Pizzeria cook Agostino "Gus" Femminella, and Ciao Bella owner Joe Scalzo are opening the 9,000-square-foot eatery that will seat up to 350 diners.
"We wanted a new place for Chesterton that's different and exciting," Femminella said. "In Italian, abbiocco means to feel fulfilled after having a great meal. It's going to be traditional Italian cuisine with a twist on it. And there will be a rooftop bar with small plates where people 21 and older can go to relax. It will be a little bit more casual with small plates, shareable appetizers and comfort food. It will be a little more American."
Abbiocco hired Chicago chef Josh Ramirez to serve as its executive chef. He's worked at Quartino Ristorante, Bar Siena and Custom House Tavern in the city and will craft a chef-driven menu for the new restaurant, which also may serve some Ciao Bella favorites.
The menu will include pasta, pizza, steak, seafood and daily specials, sampling different regional cuisines from across Italy.
"We want a place where everyone, whether white collar or blue collar, can feel welcome and comfortable and enjoy their meal," Femminella said. "We'll provide some live entertainment, mostly on the roof. You can come for a fine dining experience or to watch the game by the bar."
They expect it will be a draw from neighboring towns since it will be located just off Ind. 49 and the Indiana Toll Road, by AJ's Pizza.
"There's nothing like it in the area," he said.
Construction should be complete by the end of April. Abbiocco and Luna Kitchen then plan to hire about 30 to 40 employees and be open by early June, Femminella said.
The restaurant will be open for both lunch and dinner.
"My family has been in the restaurant business for a long time," he said. "My grandfather came here from Italy and one of his first jobs was at John's in Calumet City. We want to give people a good, fun experience."
For more information, visit abbioccoeats.com or find the businesses on Facebook or Instagram.
The long-awaited Nothing Bundt Cake has opened in Schererville's Shops on Main.
Yes, the pun is a reference to bundt cakes, the European-style ring-shaped cakes that are baked in bundt pans.
Valerie Warnell and Tammy Oliver, friends of 25 years, opened the franchise bakery at 69 U.S. 41. The pair has some personal history.
"We have been friends since our kids were little and now we have eight children and five grandchildren amongst us," Warnell said.
The Dallas-based chain was founded in 1997 and now has 292 bakeries across North America. The Schererville bakery is its fourth in Indiana and 20th in the Chicago metropolitan area.
It sells bundt cakes made with eggs, butter and cream cheese in four sizes, 40 unique designs, and 10 flavors.
"Bundt cakes mean happiness and we can't wait to spread joy in our community," Oliver said. "To be able to do it with my dear friend is frosting on the cake."
Nothing Bundt Cake is open from 9 a.m. to 7 p.m. Monday through Friday, from 9 a.m. to 5 p.m. Saturday, and from 10 a.m. to 4 p.m. Sunday.
Dry Goods will open at the Southlake Mall in Hobart during the first week of March, mall Marketing Director Kristi Jackson said.
"They are a national chain that sells women's apparel," Jackson said. "They are located on the upper level near JCPenney."
Dry Goods started as an actual old-fashioned dry goods store, selling textiles and sundries in Davenport, Iowa in 1872. It now sells modern women's fashions at more than 40 mostly mall-based stores across the Midwest, including five in Indiana and nine in Illinois.
The Iowa-based retailer sells dresses, sweaters, jackets, T-shirts, rompers, kimonos, skirts, shorts, pants, jeans, jewelry, bathing suits, and accessories.
Harold's Chicken Shack, the legendary South Side Chicago fried chicken restaurant, is eyeing a Michigan City location.
Signs posted in the window of a storefront at 11th and Franklin streets in downtown Michigan City say a Harold's is coming soon.
The fast food and takeout chain is widely celebrated for its southern-style fried chicken, which is often dipped in mild or hot sauce. Harold's has Northwest Indiana locations in Gary, Hammond, Merrillville and Dyer, which an article in Chicago Magazine claimed was the second best Harold's in a ranking many South Siders disputed.
Caring Hearts Adult Day Care opened in Portage to take care of people who are physically or emotionally impaired.
The business at 3391 Airport Road watches over and provides two meals a day to clients who currently range from 21 years old to 94 years old. They are taken care of in a family-home environment during the day, while their caretakers are at work.
"Our staff of caregivers is most patient, kind and understanding when it provides for the activities and entertainment of its charges," owner Karen Ruiz said. "Virtually all efforts are made to make certain that the client is active and comfortable."
Caring Hearts Adult Day Care accepts insurance, Medicaid waivers, and direct payments to take care of adults, such as quadriplegics or those who suffer from multiple sclerosis. They get access to nurses, beauticians, and podiatrists, and go on occasional field trips.
"We are happy to provide a place, comfort and opportunity for any person with disabling impairments to feel loved and comfortable," Manager Rebecca Ames said.
The straightforwardly named Booze Liquors at 820 W. 61st Ave. in Merrillville was acquired by a new owner and renamed Party Liquors #1. It continues to be a liquor store that sells booze, as the old name implied.
The small Party Liquors chain also has a location in Gary.
Rivich Auction and Estate Sale will have an antique auction at noon Sunday at 9430 Calumet Ave. in Munster, and host a pop-up shop of vintage items there through April 1.
"Rivich Enterprises has been in business for 34 years in Northwest Indiana and Chicago," owner Rebecca Rivich said. "We work on location liquidating people's things of value, such as better antiques and quality jewelry, art and designer items — through estate sales and auction."
The pop-up shop runs through the end of March, but then must close because the property is being redeveloped.
For more information, find Rivich Auction on Instagram at @vintagechicagodesign.
If you've got tips about new stores or restaurants anywhere in the Region, or just wonder what's under construction somewhere, contact NWI Business Ins and Outs columnist Joseph S. Pete at joseph.pete@nwi.com or 219.933.3316.