Fluid Coffeebar, the coffee shop chain known for its new wave coffee, specialty lattes, vegetarian cuisine and hip ambiance, just opened its third location and second in Valparaiso.
The cafe just opened Fluid Coffeebar + Bosco Store in the new Vale View Apartments at 260 Franklin St. Owners Alison and Charles Scates established a second downtown Valpo location just a few blocks from their flagship cafe at 159 W. Lincolnway because the original had gotten so busy.
It's known for its creative lattes, single-original coffees, nitro cold brew, pour-overs and vegan food options in a trendy environment filled with local art and bathrooms with heavy chalkboard walls where nearly every square inch is scrawled over. Fluid also recently opened the Fluid Roasting Lab and Lounge in the Uptown Arts District in downtown Michigan City, where it roasts its Anarchy and Illuminati blends of coffee beans.
The new Valparaiso location offers a quieter space meant to encourage working and studying.
A brand new menu will include many coffee and juice concoctions, such as an "all-natural vegan purple taro root, mango, pineapple and turmeric iced elixir with a hint of lime essential oils."
In addition to coffee and light breakfast and lunch fare, it will sell a limited selection of specialty groceries like Harvest Snaps, Pasta Chips, Clif Bars, snacks and pasta sauces.
For more information, call fluidcoffeelove.com, call 219-510-1002 or find the business on Facebook.
Open
The Wurst, a full animal butcher shop in downtown Griffith, has opened its retail operation to the public.
Highland native Ricky Hanft, a former fourth-generation Region ironworker who went on to supply meats to acclaimed restaurants like Alice Waters' Chez Panisse and has done butchering demonstrations for Provecho Latin Provisions in Crown Point, opened the butcher shop in the former C&R Stationery Store storefront last fall. Initially, it focused on processing deer for hunters.
But now it has the retail operation up and running, offering the public pasture-raised, antibiotic-free and hormone-free animals from local small family farms, including Howe Farms in Crown Point, Third Day Farm in Walkerton, Meadow Oaks Angus in Morocco, Rootspun Farm in Hebron and Gunthorp Farms in LaGrange.
"Our philosophy is simple: support local farmers who take the health of their animals, their customers and the environment as serious as we do," Wurst says on its website. "Because we only source whole animals, we may not always have the cut you're looking for. For example, there is only one hanger steak per animal. On the flip side, this allows us to offer a wide variety of cuts that would otherwise be unavailable."
The Wurst sells beef, pork, chicken, duck and lamb, as well as a rotating selection of sausages, including ethnic and European varieties.
The butcher shop is currently open from 11 a.m. to 7 p.m. Tuesday through Sunday.
For more information, visit thewurstmeats.com or find the business on Facebook.
Open
Café 306 opened earlier this year in 306 Lincolnway in downtown Valparaiso.
The owners Felix Navarro and his son Christian Navarro previously ran the popular but now-defunct Maria Elenas, a restaurant serving Mexican, Italian and American cuisine by the Valparaiso University campus that was considered "a hidden gem" and that at one point expanded to a second location in Portage.
Café 306 offers lighter cafe fare, including sandwiches, soup, pasta, coffee and tea. The menu includes items like a French dip sandwich, an apple kale salad, seasons primavera and garden chicken alfredo that's seasoned with fresh herbs. The Lincolnway sandwich stacks ham, turkey, mozzarella and a stone-ground mustrard/mayo blend on fresh sourdough bread.
It offers dining both indoors and outdoors, carryout and curbside pickup. There's also a build-your-own-salad option and dessert.
Café 306 is currently open from 11 a.m. to 4 p.m. Monday through Wednesday and from 11 a.m. to 8 p.m. Thursday through Saturday.
For more information, call 219-510-0306 or find the business on Facebook.
Open
A new holistic wellness center in Highland is offering alternative pathways to healing and growth.
A Center for Transformative Growth opened shortly before the coronavirus pandemic hit. The wellness center at 3145 45th St. suite A provides traditional services like addiction counseling and non-traditional modalities like Qigong, Reiki and hypnotherapy to help people with their issues.
"During these stressful times we know people are needing help to cope with all the stress and fear they are experiencing," said Thomas Dworniczek, who owns it with Angie Bober and Tonia Amaloo.
He and his twin brother Tim Dworniczek are psychotherapists who have specialized in handling DUI cases for courts. They had been offering classes on non-traditional healing at Unity Church in Hammond, but it's slated to be knocked down and relocated to Dyer.
So they set up the 2,000-square-foot wellness center in Highland, where various practitioners lead small classes or offer one-on-one instruction in various spiritual and nontraditional disciplines.
"In my time as a psychotherapist I have learned that talk therapy has severe limitations," Thomas Dworniczek said. "I looked to breath work, shamanism and other spiritual practices to add to my tool box."
Classes cover a wide array of subjects like yoga, eye movement desensitization, hypnotherapy, counseling, intuitive readings, meditation, medium readings, past life regression, pineal meditation, reflexology, shadow work, sound and vibration healing and psychodrama and experiential workshops.
"We help people of all ages but prefer younger people who are more open-minded," he said. "If you're open-minded, it's a way to heal quicker. You don't have to be miserable like a lot of unhappy, struggling people."
A Center for Transformative Growth is open by appointment only.
The Holiday Inn Hotel at the south suburban Tinley Park Convention Center by the Hollywood Casino Amphitheater, a popular outdoor concert venue that many Region residents frequent each summer, will be transformed this fall into an EVEN Hotel, the first of its kind in Illinois.
Intercontinental Hotel Group launched the brand in 2012 with a focus on travelers' holistic wellness needs, such as by providing healthy food options, natural spaces, fitness opportunities and wellness-savvy staffers. It will include the Cork & Kale Market and Bar, a trendy gastropub with outdoor seating, smoothies and organic cocktails.
"We are thrilled to welcome EVEN Hotels to the village of Tinley Park," said Daniel Fitzgerald, managing director of the Holiday Inn Hotel & Tinley Park Convention Center. "EVEN is a one-of-a-kind brand that we are very eager to introduce to guests."
There are now 14 EVEN Hotels in the United States and another 30 expected to open within the next year.
"Our team is thrilled to welcome EVEN Hotels to the Chicago Southland. This new hotel will be an asset, not only to Tinley Park, but to the entire Chicago Southland region. We are looking forward to inviting our meetings and event planners to this beautiful new space," said Mary Patchin, director of sales at the Chicago Southland Convention and Visitors Bureau.
Gallery: The Pav at Wolf Lake has some coronavirus PSAs
If you could go ahead and stay 6 feet apart, that'd be great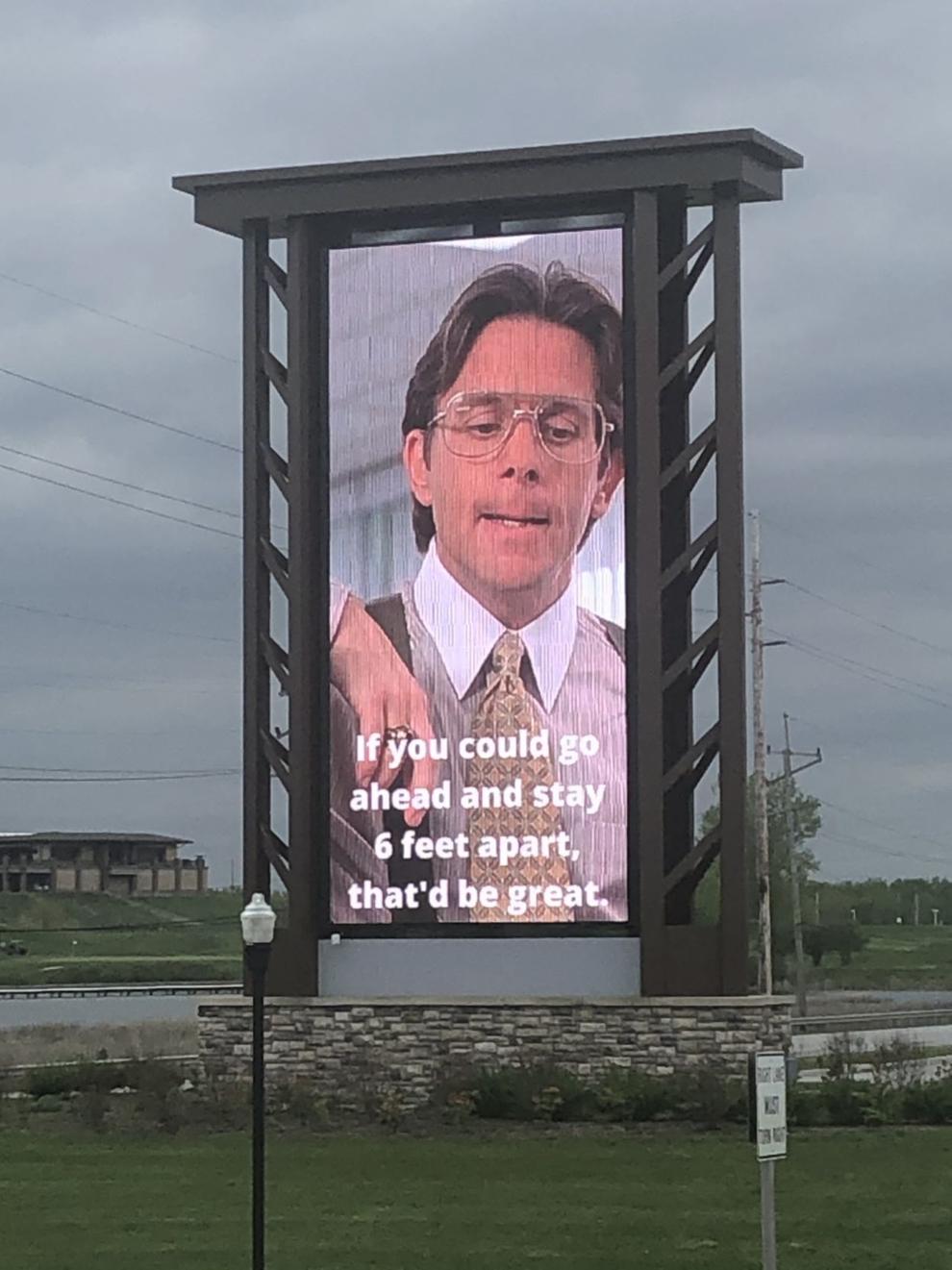 Don't stand so close to me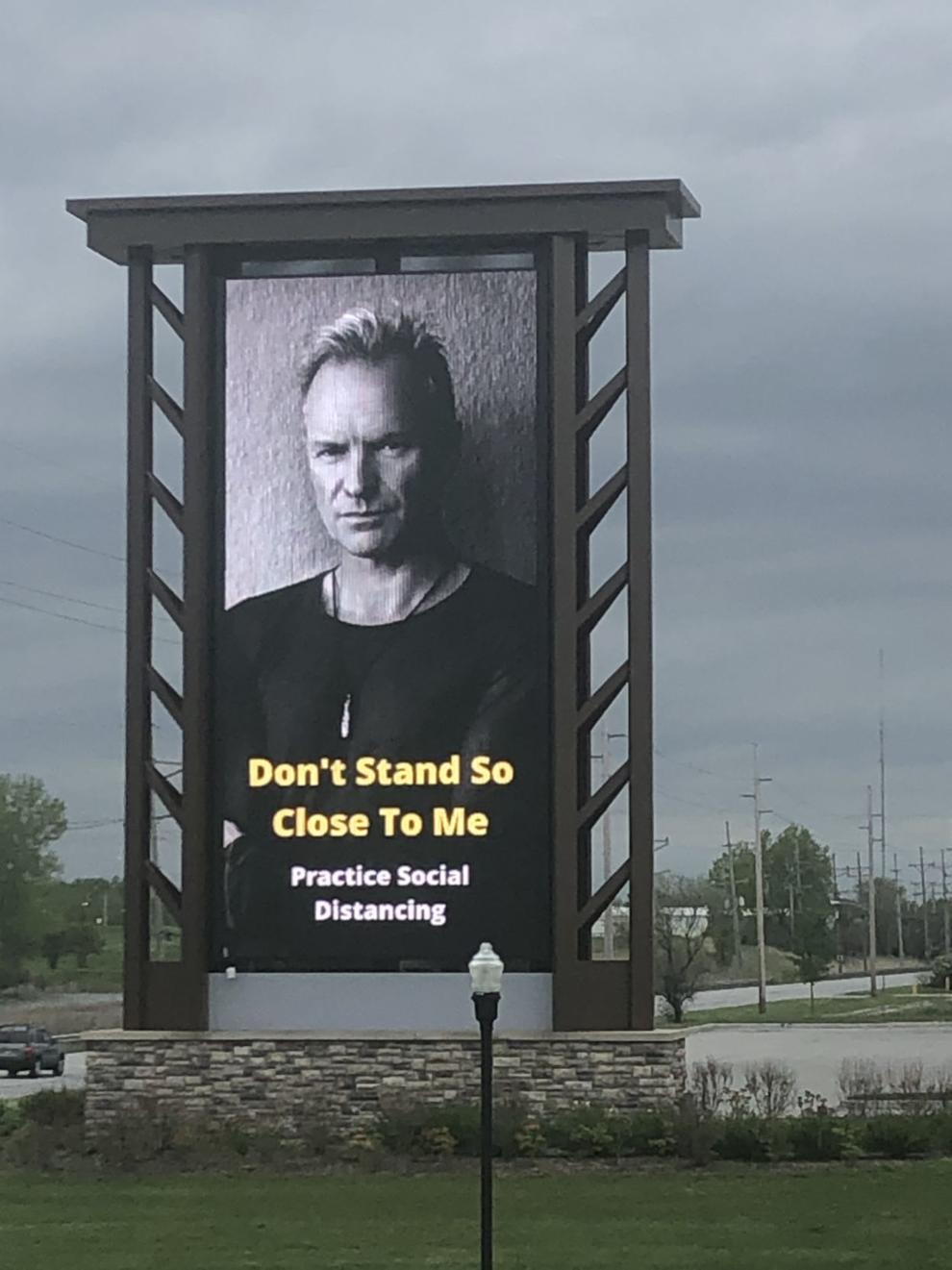 Feeling sick? Stay home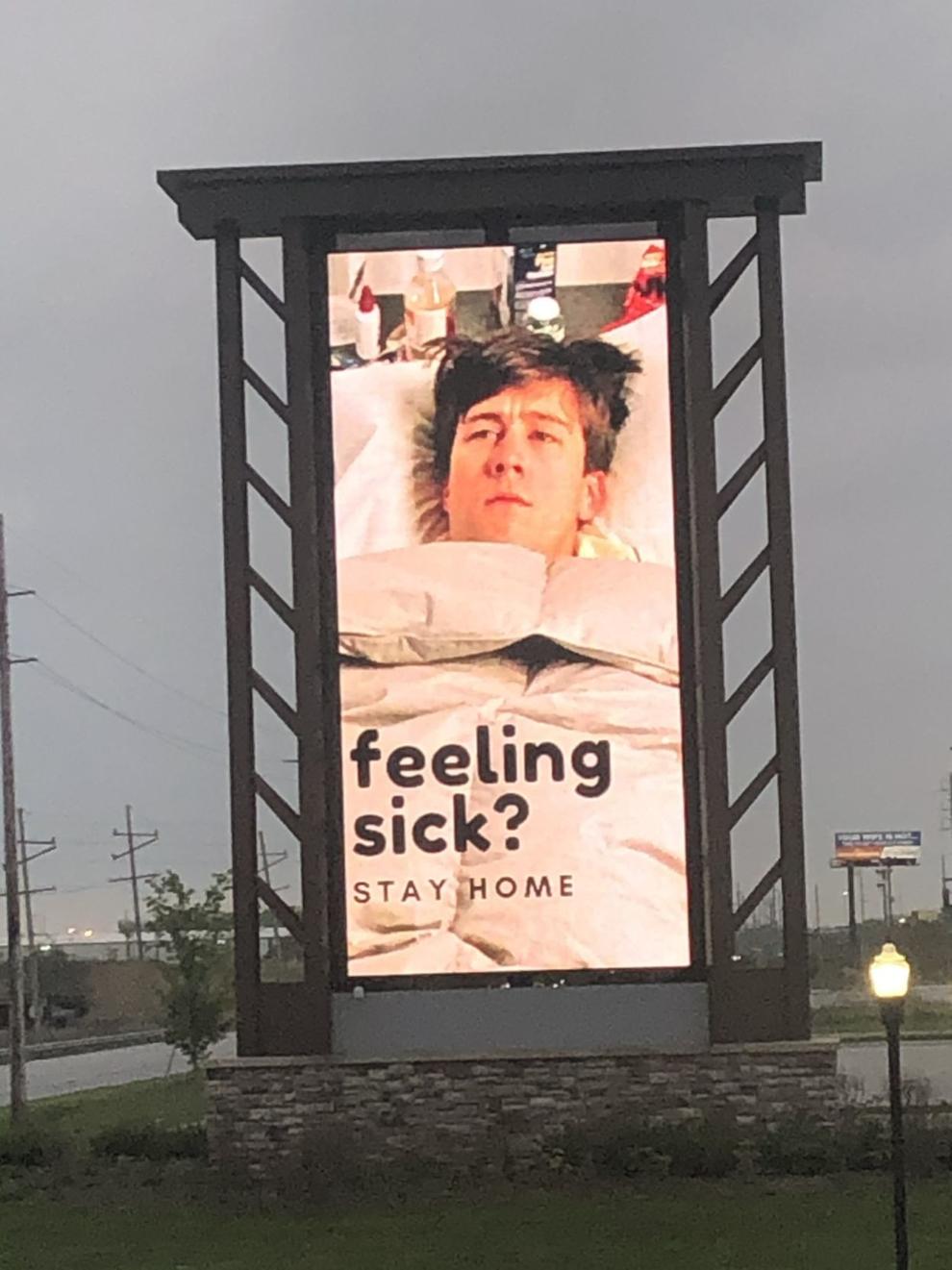 Wash your hands! Gosh!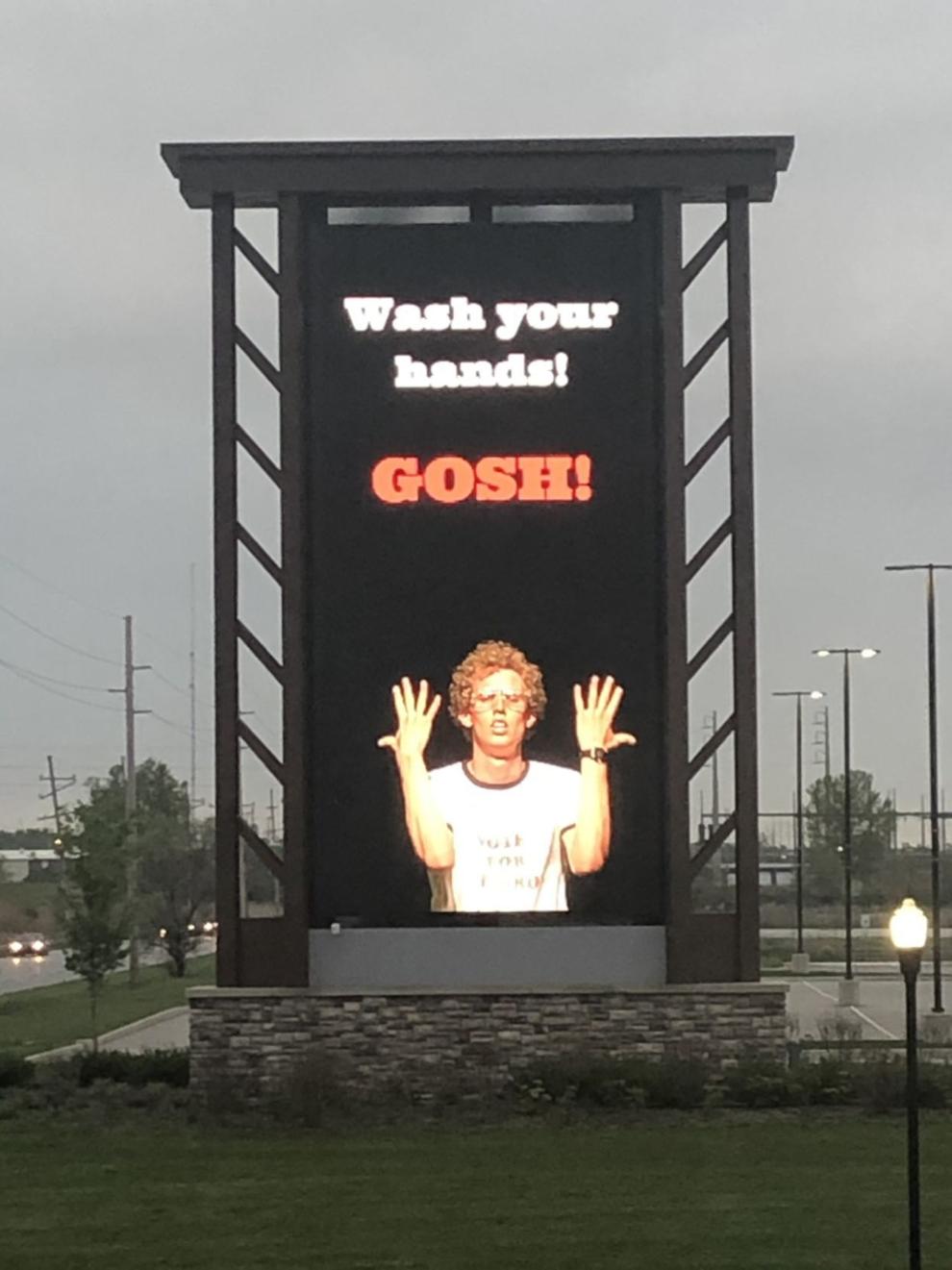 Be excellent to each other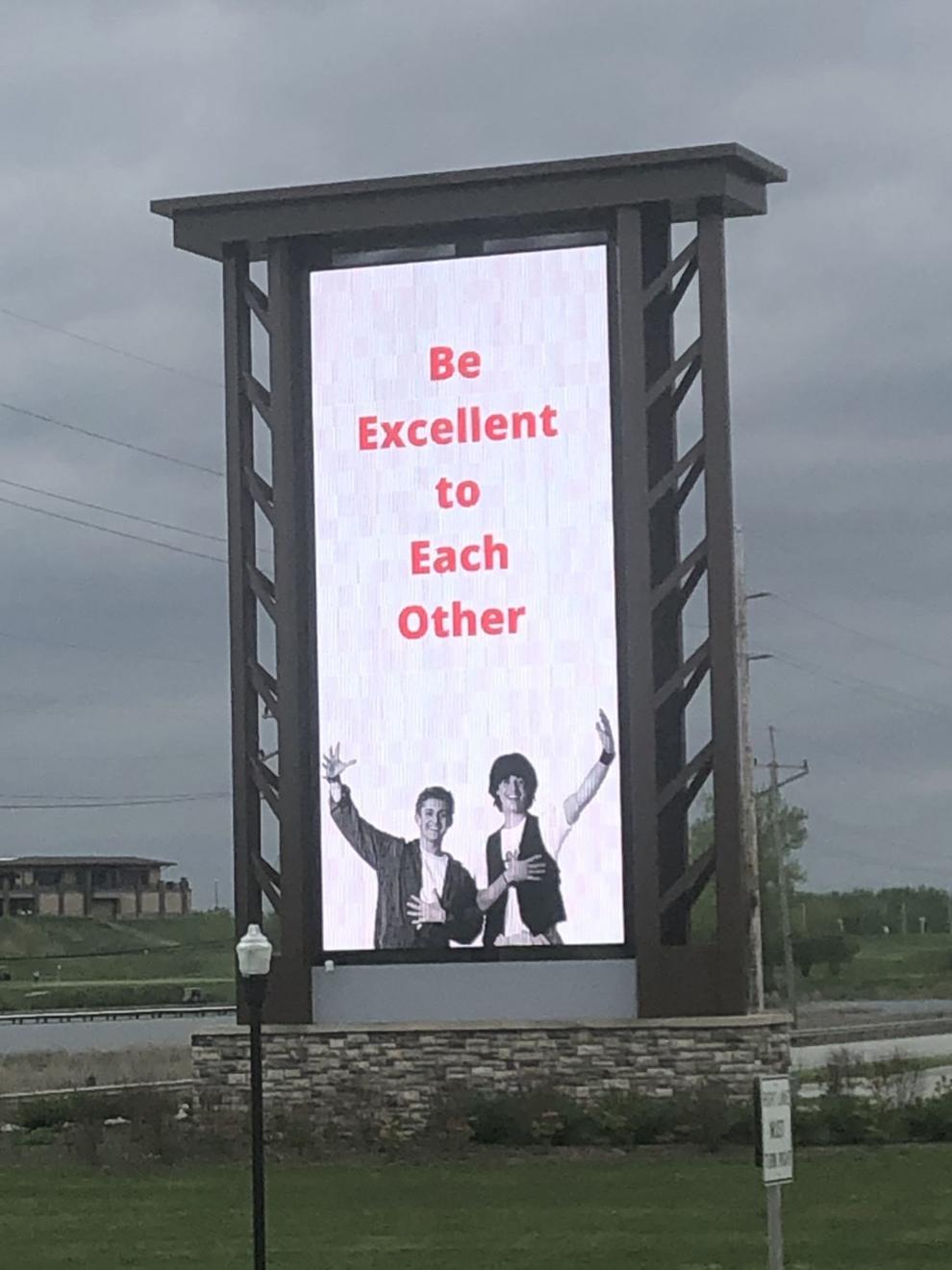 Crowds, nah. Social distancing, yeah.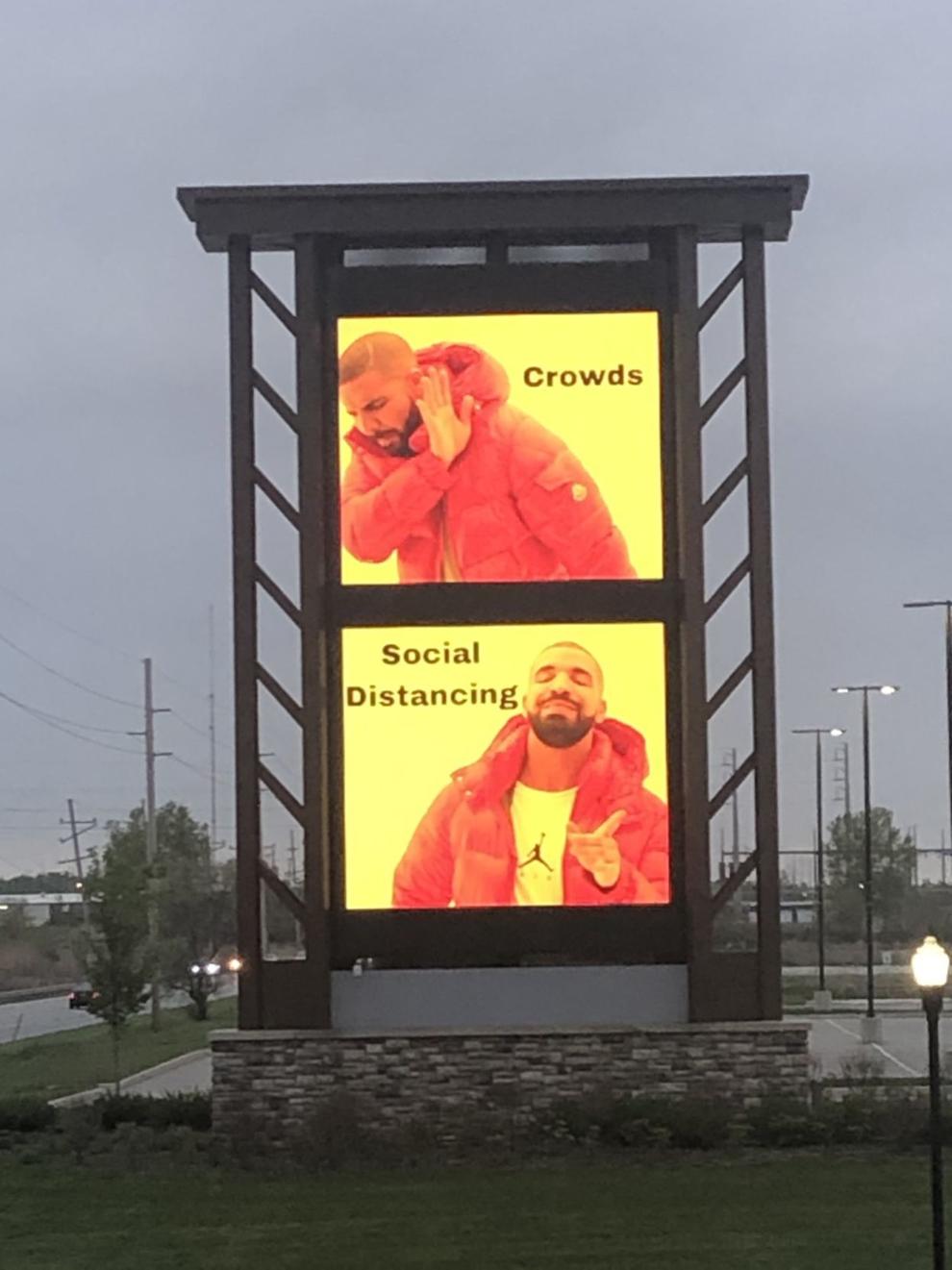 Keep calm and don't touch your face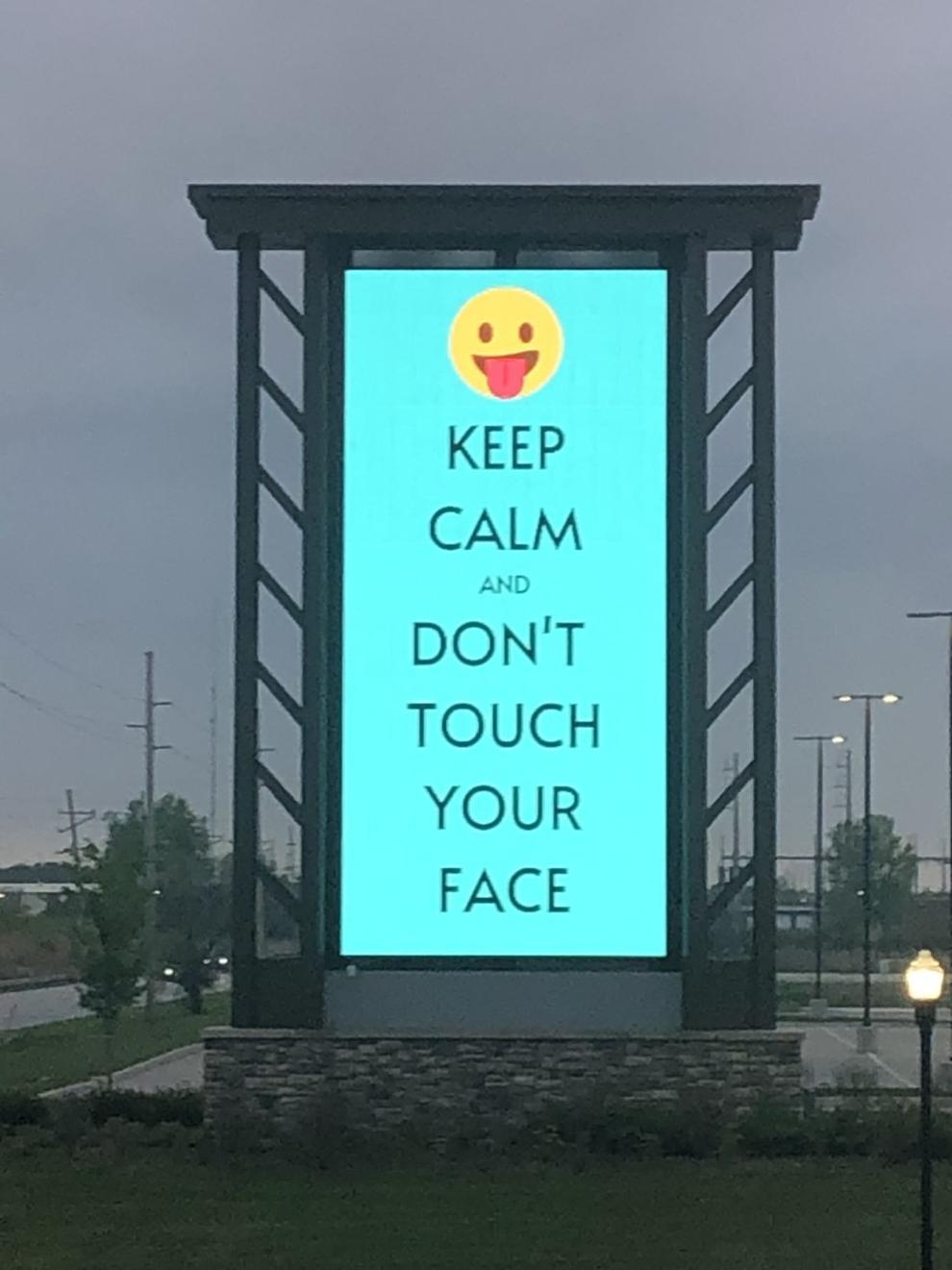 We've leveled up to Stage 2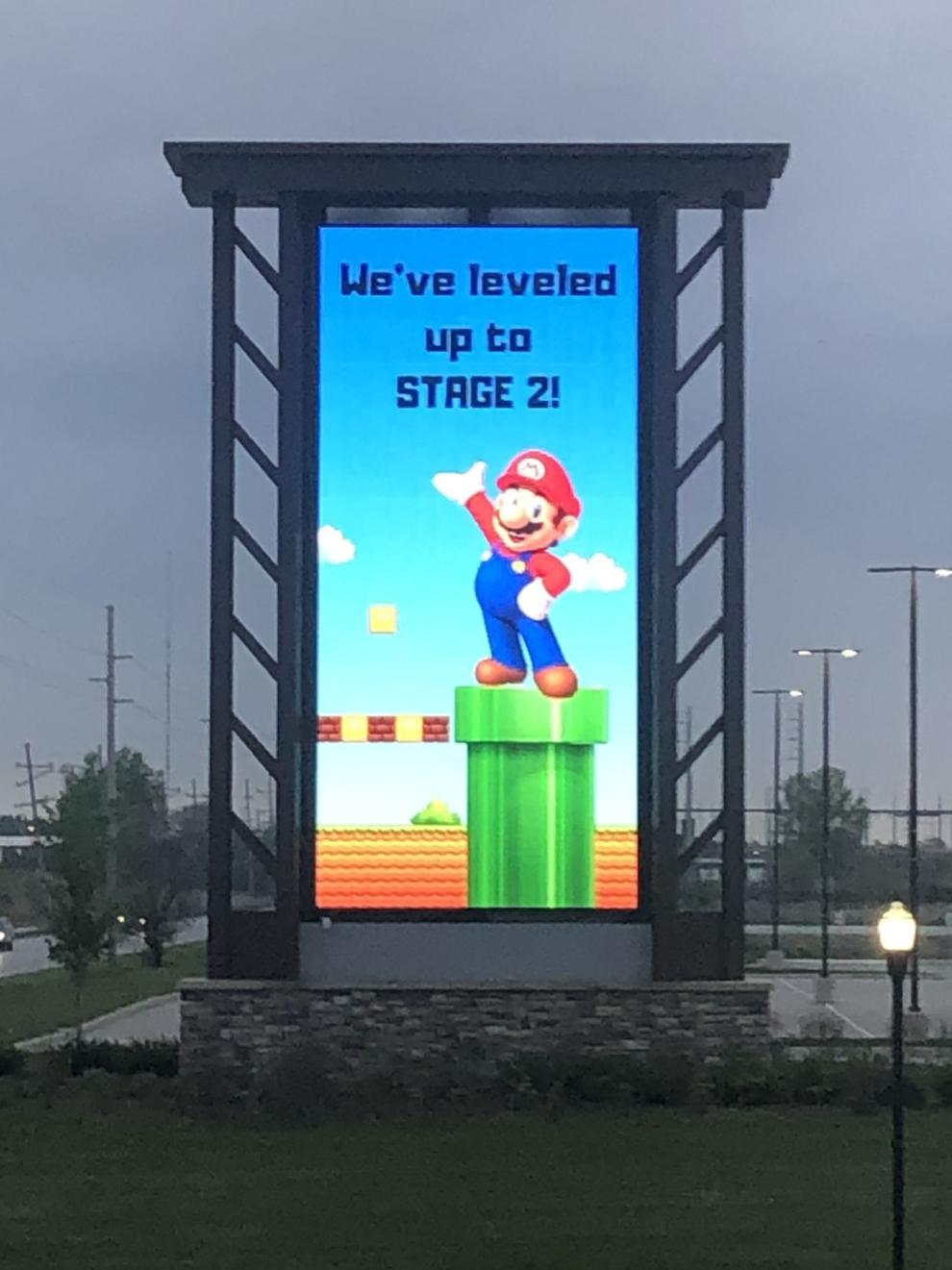 Stage 2: Manufacturing and construction fully open with social distancing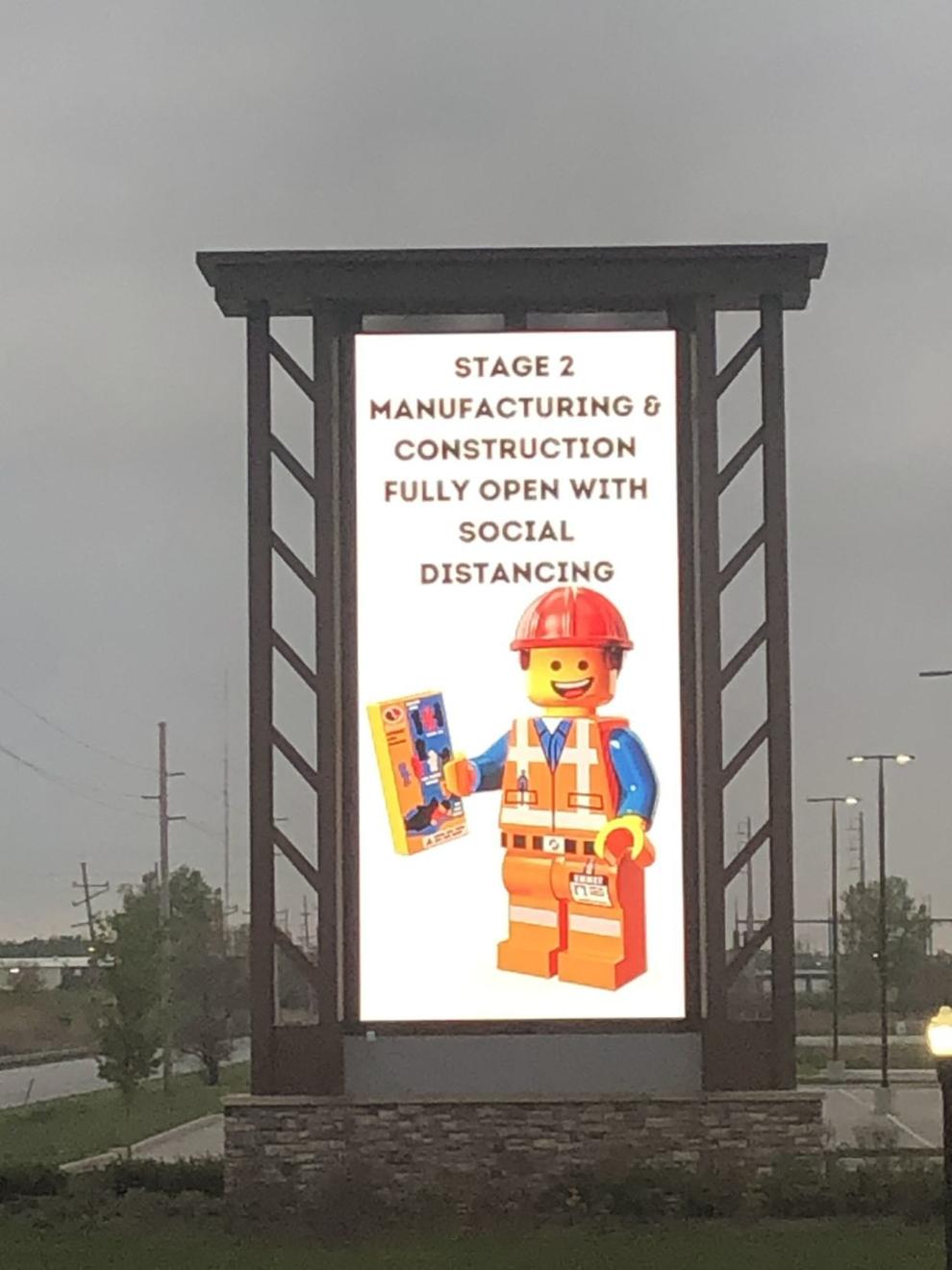 Stage 2: Retail stores open at 50% capacity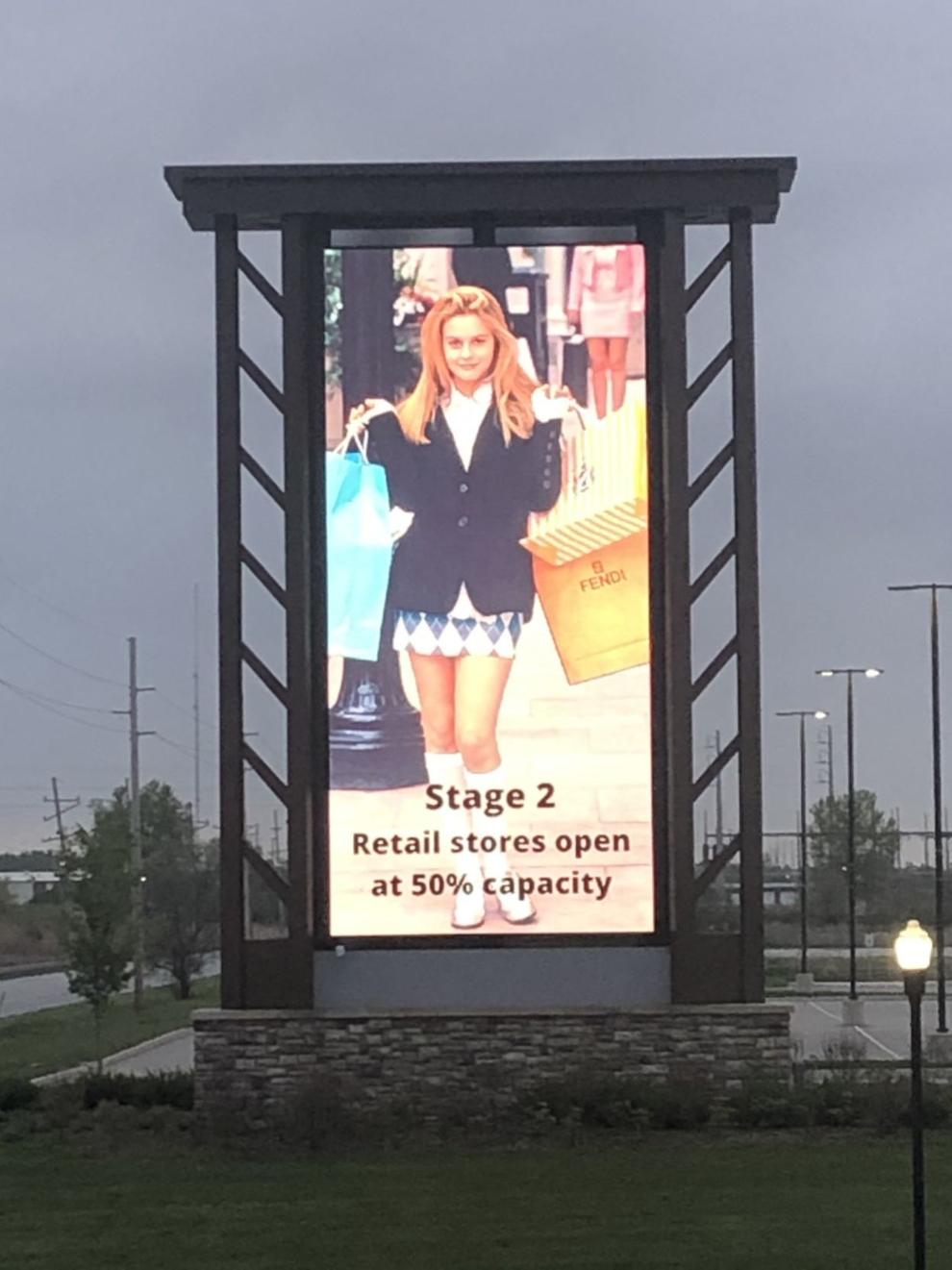 Stage 2: Salons, tattoo shops, etc. open by appointment only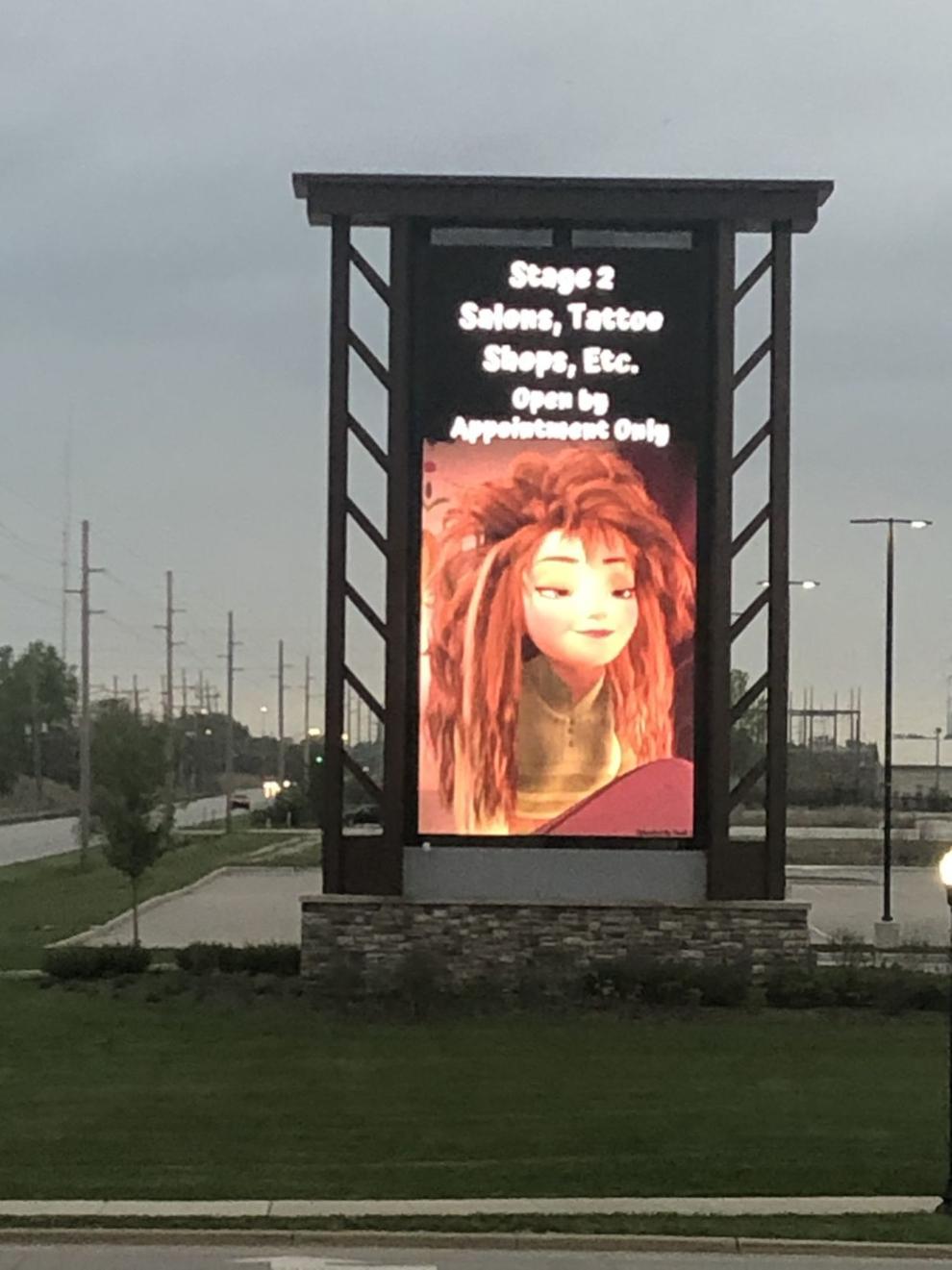 Gallery
If you've got tips about new stores or restaurants anywhere in the Region, or just wonder what's under construction somewhere, contact NWI Business Ins and Outs columnist Joseph S. Pete at joseph.pete@nwi.com or 219.933.3316.