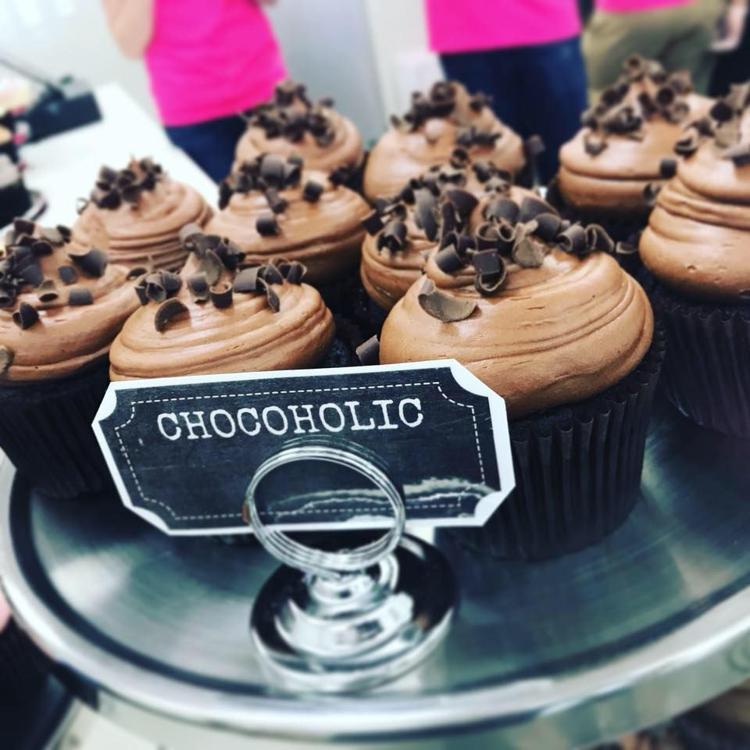 Smallcakes Cupcakery and Creamery, which has been featured on the Food Network and The View, plans to bring a wide array of cupcakes and ice cream flavors to Schererville, and perhaps later to Crown Point.
Local Gloria Jean's franchisee Raed Naser, his wife Noor Musleh, his brother and their family plan to open a Smallcakes in early November next to the new Buona Beef in the Shoppes on the Boulevard strip mall on Indianapolis Boulevard in Schererville.
The 1,500-square-foot cupcakery and ice cream parlor at 336 Indianapolis Boulevard will seat 12 customers and employ at least seven people, who will come in as early as 3 a.m. to bake 18 different flavors of cupcakes and hand-make 14 different kinds of ice cream.
"There are never the exact same flavors, except for signature flavors like red velvet, peanut butter cup, wedding cake, birthday cake and chocolate fudge," Raed Naser said. "The flavors are different every single day and we never sell leftovers — they're all donated to charity."
The franchise now has more than 200 locations worldwide, including one in Carmel and one in Orland Park. The Schererville location would be the second in Indiana. It will sell gourmet cupcakes for about $3.60 as well as "ice cream smashes" in which the cupcakes are served a la mode. 
"Hopefully, sometime we'll be able to open another store in Crown Point," he said. "It has cupcakes and ice cream, so it's not a seasonal business. There's a dessert for everyone year round."
Those who Live Mas or Think Outside the Bun can soon make a "run for the border" near the Indiana/Illinois state border.
A new Taco Bell is under construction on U.S. 30 just east of the McDonald's restaurant at 915 Joliet St., not far from the Taco Bell that closed a few years ago at U.S. 30 and Indianapolis Boulevard in Schererville.
You have free articles remaining.
Keep reading for FREE!
Enjoy more articles by signing up or logging in. No credit card required.
The California-based Tex-Mex chain known for its inexpensive approximation of Mexican food, which is especially popular with teenagers and people returning home from bars, is building a 2,053-square-foot eatery with a drive-through for $1.3 million. Dyer Building Clerk Maureen Decresenzo said the fast food restaurant will have a capacity of 40 seats and a patio that could seat another 12.
Pho Hoa + Jazen Tea will have a grand opening July 27 and 28 at 1101 N. Main St. in Crown Point.
The fast-casual Vietnamese street food restaurant will employ about 25 workers and seat 60 in its 5,000-square-foot eatery. For its grand opening it will offer buy-one-get-one-free pho soups and Jazen Tea fruit and milk teas, as well as give the first 1,000 customers coupons for free teas if they buy a regular pho soup in August.
The restaurant will be open from 10 a.m. to 9 p.m. Monday through Thursday, 10 a.m. through 10 p.m. Friday and Saturday and from 11 a.m. to 8 p.m. Sunday.
Wally's Gyros at 7343 Indianapolis Boulevard in Hammond's Woodmar neighborhood is no more.
The gyros joint in south Hammond served a wide array of fast foods, including chicken wings, fried fish, burritos and Philly cheese steaks. It opened in 2015.