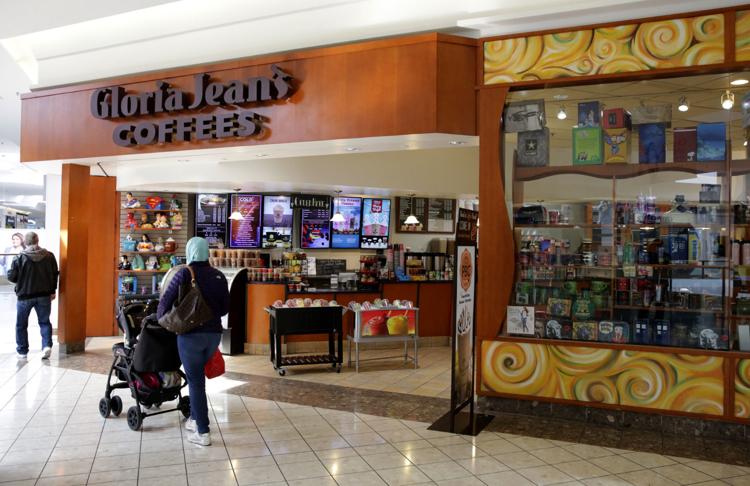 A Gloria Jean's coffee shop will caffeinate Crown Point early next year, and a new franchisee is looking to open as many as seven locations in Northwest Indiana and another 20 across greater Chicagoland. 
Raed Naser signed a franchise agreement in December for the coffee shop chain, known for flavored coffees such as Blueberry Sunrise and Pistachio Nut Coffee, Chiller frozen coffee drinks, and espresso drinks with flavored syrups. The largely mall-based chain, which was founded in Chicago in 1979, has been looking to grow with standalone or strip mall locations with drive-throughs since it was acquired by Australia-based Retail Food Group.
Naser, his wife Noor Musleh, his brother and their family plan to open their first Northwest Indiana location at the end of a strip mall at 200 E. 109th Ave. at the corner of Broadway and 109th Avenue in Crown Point.
"Crown Point is growing," he said. "It's a good opportunity, and close to Interstate 65."
He then plans to open six more locations across the Region.
"We're looking at markets like Valparaiso, Schererville, Munster, Highland, Merrillville and St. John," he said. "Customers like having options. Gloria Jean's has more than 900 locations now, and the new owner is pushing the pedal to open more stores. Consumers like the flavored coffee, with the flavor coming from the beans and not syrup. It's good quality coffee."
Currently, the only Gloria Jean's coffee shop in Northwest Indiana is in the Southlake Mall in Hobart. Naser said all the new locations would have drive-throughs.
Griffith Gyros at 105 N. Broad St. closed after its owner was charged in 2016 with punching an employee, knocking him to the floor, and threatening to shoot him in front of customers, police said.
It was replaced with Broad Street Gyros, which made international news last year after police arrested the owner after a customer allegedly found a bag of cocaine instead of the more traditional marinara sauce in a take-home order of cheese sticks, a story that was covered by news outlets as far away as England and New Zealand. 
Broad Street Gyros is, of course, no more after allegedly serving a side of cocaine with its mozzarella sticks, since the Griffith Town Council quickly acted to revoke its business license, but a new gyros restaurant has opened in the spot in downtown Griffith.
Muncheez and More now serves gyros, Italian beef, burgers, Philly cheese steaks, fried chicken, tacos, burritos, bosco sticks, fried mushrooms and steak nachos. It's mainly a take-out restaurant, but also has 20-25 seats for dining in.
Muncheez and More is open from 11 a.m. to 9 p.m. Monday through Saturday, and from 2 to 9 p.m. on Sunday.
For more information, call 219-301-7162.
Ollie's Bargain Outlet is now selling "good stuff cheap" in LaPorte.
The Harrisburg, Pennsylvania-based discount retailer opened Wednesday at 69 1/2 Pine Lake Ave. in the Pine Lake Shopping Center next to Kroger.
Ollie's Bargain Outlet, which has more than 270 locations nationwide, specializes in closeout merchandise, irregular items, discontinued products, liquidated goods, and overstock inventory that changes daily. It's the kind of place where one might snap up random finds like a robotic vaccum, a drone, a waffle maker, a cookware set, patio furniture, rugs or a Himalayan salt lamp.
The LaPorte store is open from 9 a.m. to 9 p.m. Monday through Saturday, and from 10 a.m. to 7 p.m. on Sunday.
For more information, call (219) 380-5761.
If you've got tips about new stores or restaurants anywhere in the Region, or just wonder what's under construction somewhere, contact NWI Business Ins and Outs columnist Joseph S. Pete at joseph.pete@nwi.com or 219.933.3316.
The business news you need
With a weekly newsletter looking back at local history.