One of Northwest Indiana's most beloved doughnut shops is normally open 24/7, except when a car slams into it or another car creates a drive-thru where there was none before.
But the coronavirus ended up temporarily shuttering Munster Donut, along with almost everything else, after the outbreak was declared a global pandemic by the World Health Organization in mid-March.
Now the vintage doughnut shop at 8314 Calumet Ave. has announced it will tentatively reopen on Tuesday. But don't expect to be able to just pop in and grab a few chocolate donuts to go.
For the time being, the restaurant will only take phone-in orders and and offer curbside service. No one will be allowed to enter the building, not even to use the bathroom.
The old school doughnut joint, which marked its 50th anniversary last year, will not take orders online, just over the phone.
"Thank you all so much for your understanding," Munster Donut posted on its Facebook page. "We appreciate you all so very much for sticking with us through this trying time. Please check back with the Facebook page for any updates or changes."
The business will be open from 4:30 a.m. to 8 p.m. for the time being.
For more information, call 219-836-1709.
Green Door Books reopened Friday after temporarily closing during the coronavirus pandemic, just in time for the summer beach reading season.
The used bookstore in 220 Main St. in downtown Hobart sells used books for $1 and also carries a curated selection of new titles. It showcases the work of local artists and a zine library that includes underground zines both local and national.
Green Door often hosts readings, open mic nights, and art exhibits. Local artist Lori Jackson is now displaying an Alice in Wonderland-themed exhibition at the bookstore. 
"The pandemic required us to rethink what could allow our small bookstore to be more sustainable. We know that we needed to adjust," said owner Michael Massengill, a professor at Ivy Tech. "So, we've been hard at work opening up the layout to help accommodate customers. We've added more walls for art, expanded our retail space, and will only be open Fridays-Sundays with guidelines to ensure the safety of our customers and us. We are very excited to reopen and look forward to the future."
The bookstore will be open from 11 a.m. to 6 p.m. on Fridays, 10 a.m. to 7 p.m. on Saturdays and 12 p.m. to 4 p.m. on Sundays.
For more information, call 219-945-3656 or find the business on Facebook.
A new craft beer bar has opened in Chesterton, which is also home to the Craft House, (219) Taproom and Gastro 49 Pub & Eatery craft beer bars, as well as to The Chesterton Brewery and Hunter's Brewing craft brewery taprooms. And Plat 35 Brewing is just outside of town limits in neighboring Porter.
Main Street Tap House is now serving up pints at 119 S. Calumet Road downtown. The craft beer bar offers 24 taps, live music, a TouchTunes jukebox and many televisions.
It's a self-serve craft beer bar where people pour their own brews instead of relying on servers. The concept has been catching on across Northwest Indiana, including at Brewfest in Highland, 313 Taproom Beer Bar in Munster, and Valpo Pour House in Valparaiso.
Sip Coffee House and Artisan Cafe, a popular hangout spot in the Crown Point and Highland downtowns, is now slinging java in Cedar Lake.
The local chain opened a 3,000-square-foot coffee with lakeviews at 13133 Lakeshore Drive Friday.
"It will be very similar to the other coffee houses in terms of exceptional service and quality products," owner Rhonda Bloch said. "Same vibe, with new food items added to the new menu."
Bloch said she decided to open Sip's third location in the fast-growing lakefront community in south Lake County because of how many customers were driving up to Crown Point. It will serve coffee, espresso drinks, lattes, and smoothies, as well as a light lunch menu with sandwiches. A glass case will offer "fun salads and eclectic meals for people visiting the beach."
Sip will feature the work of local artists hanging on the walls and host bands and open mic nights.
Sip Coffee House 3 will be open from 6 a.m. to 9 p.m. Sunday through Thursday and from 6 a.m. to 10 p.m. Friday and Saturday.
For more information, call 219-401-8170 or find the business on Facebook.
Baxter Printing, a family-owned union print shop that's served Northwest Indiana since 1958, is moving from Highland to Griffith.
The company is moving to the former Pokro Brewing building at 311 N. Broad Street in Griffith.
"The papers are signed and it's official," Baxter Printing posted on social media. "Equipment is all being moved next month and we anticipate a July 27 opening day... kinda like MLB." We will remain open in Highland until at least July 20. Thank you to all of our customers. You will love the new place."
Baxter prints business cards, banners, signs, brochures, raffle tickets, political signs and many other products.
A wine bar known as Wine House is coming to a house in downtown Highland.
A sign posted outside said, "think Rainey Street," a reference to the Rainey Street neighborhood in Austin, Texas. The hipster haven, a lively hub of nightlife, features many sophisticated bars operating out of repurposed houses.
Merrillville-based Commercial In-Sites has brokered deals for Moda Beauty Bar and Down Syndrome Association of Northwest Indiana to come to Oakside Plaza on U.S. 41 in Schererville.
"Moda Beauty Bar is a chic aesthetic boutique specializing in skin care, lashes, brows, permanent make up and sunless tanning. This will be the second location for Moda Beauty Bar in the Region," Commercial In-Sites said in a news release. "The Down Syndrome Association founded over 30 years ago is a non-profit organization serving children, adults, families and interested persons working to improve the quality of life for those individuals having Down syndrome."
The Chesterton European Market, now in its 17th year, reopened with increased capacity Saturday.
The popular outdoor farmers' market, one of the biggest and best known in the Region, initially reopened in downtown Chesterton on May 16. Initially, it just had produce, packaged foods and soap, without the artisanal and ready-to-eat food vendors it's known for because of the coronavirus pandemic.
But now the Duneland Chamber of Commerce said the market is back to having 40 vendors and live music, though it is limiting capacity to 250 people at a time. The Chesterton European Market is encouraging people to social distance at least 6 feet apart and requiring masks or face coverings for all vendors, staff and visitors.
Masks will be available for sale to anyone who doesn't have one.
Gallery: The Pav at Wolf Lake has some coronavirus PSAs
If you could go ahead and stay 6 feet apart, that'd be great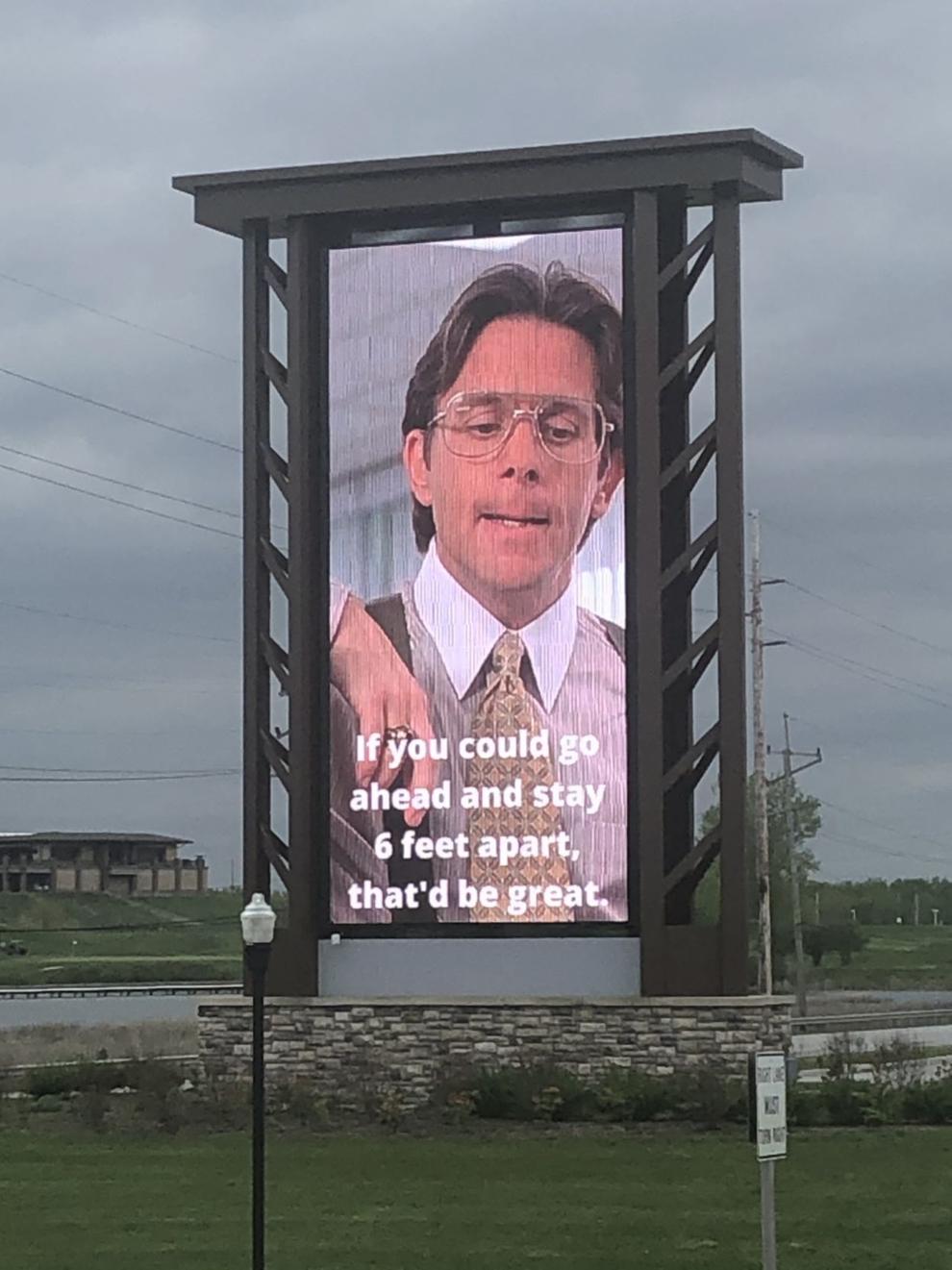 Don't stand so close to me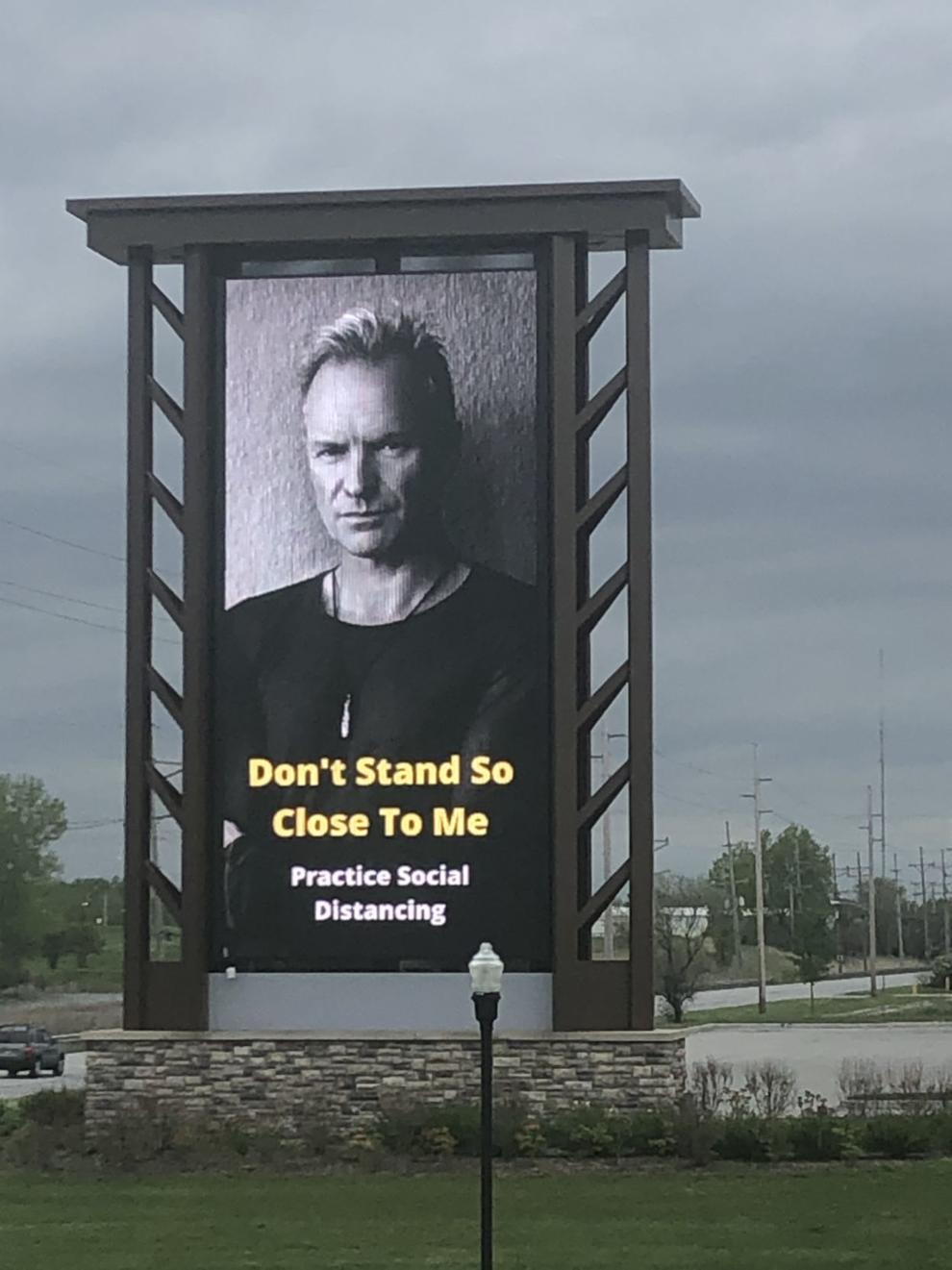 Feeling sick? Stay home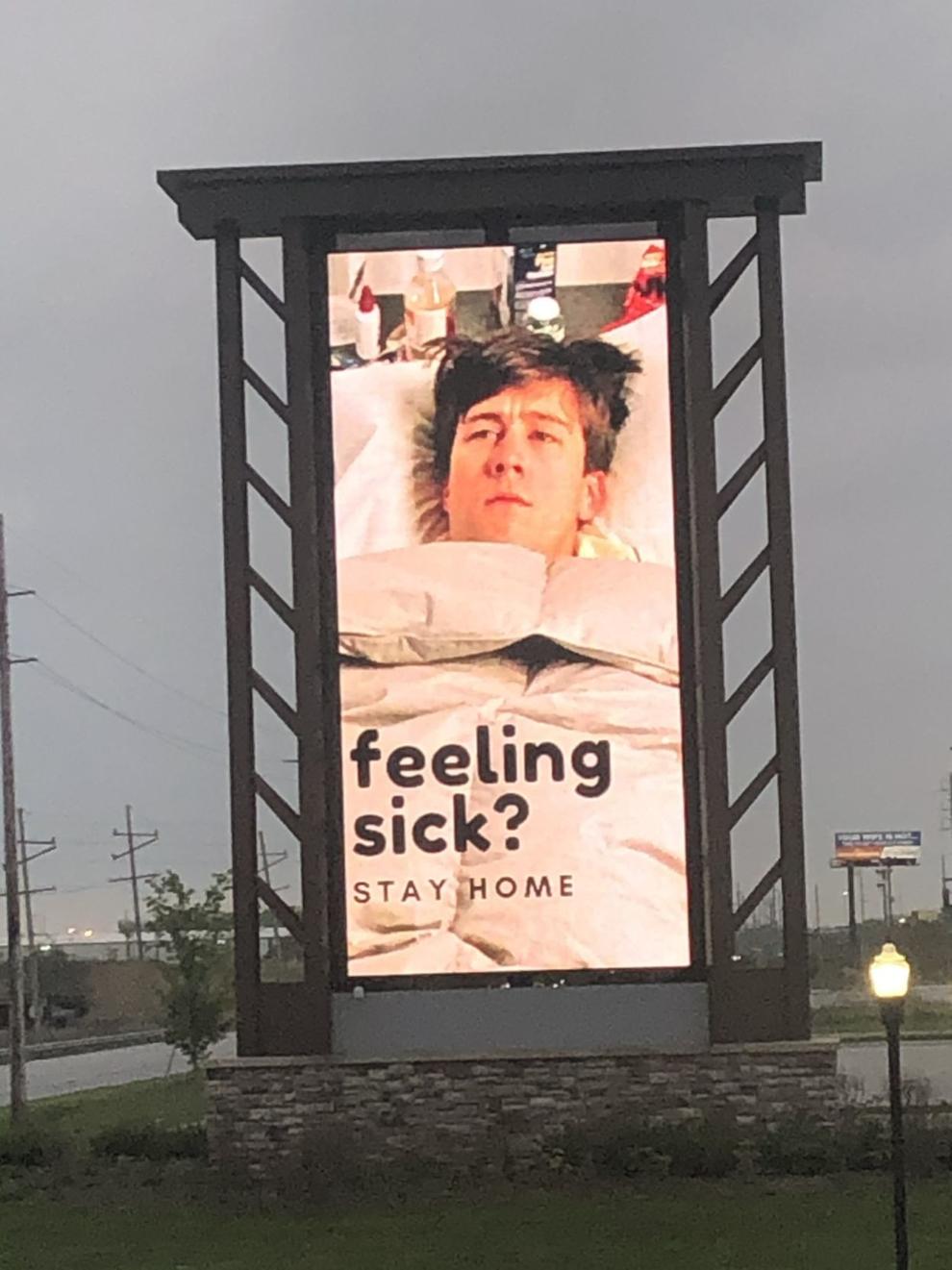 Wash your hands! Gosh!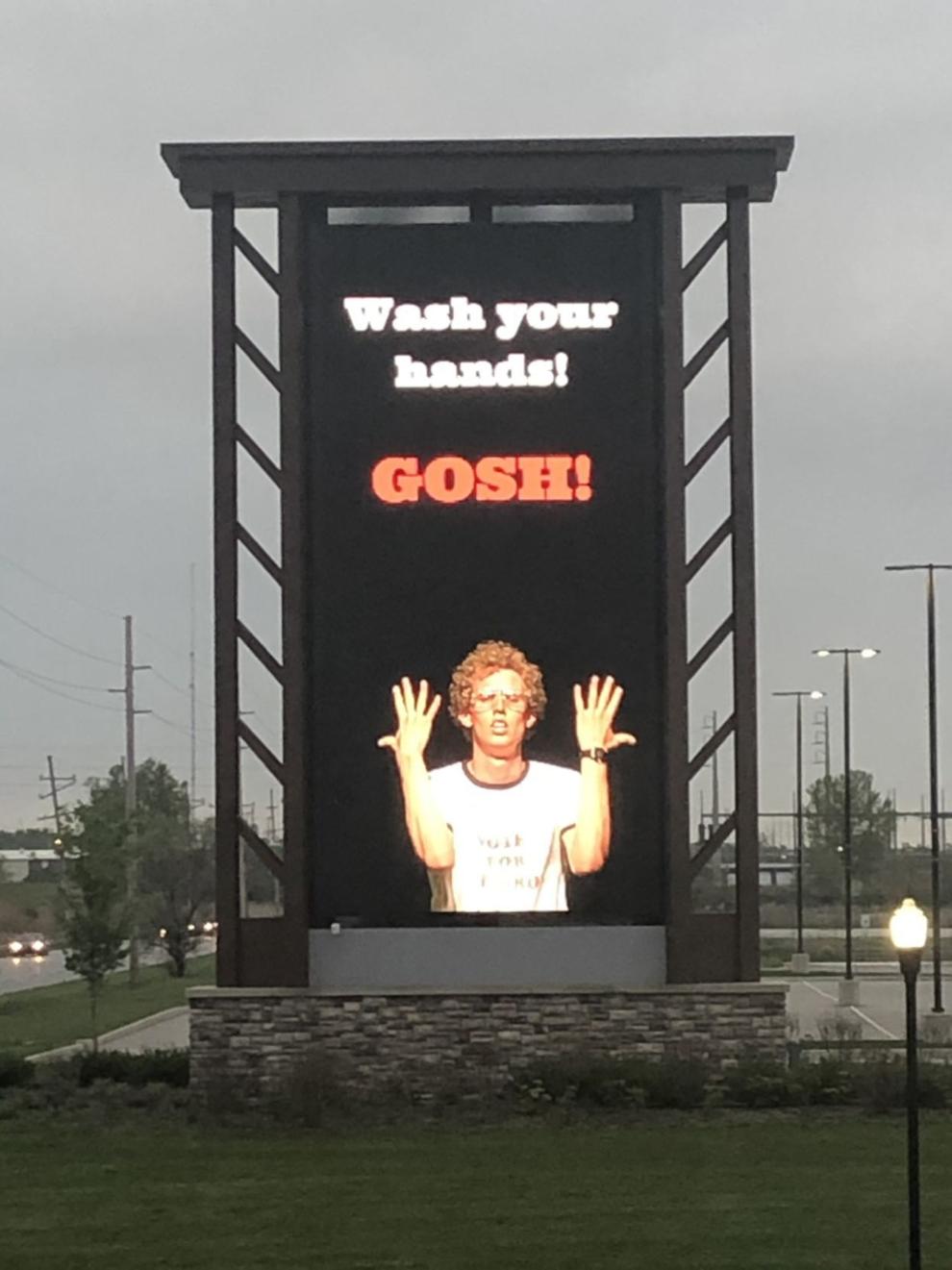 Be excellent to each other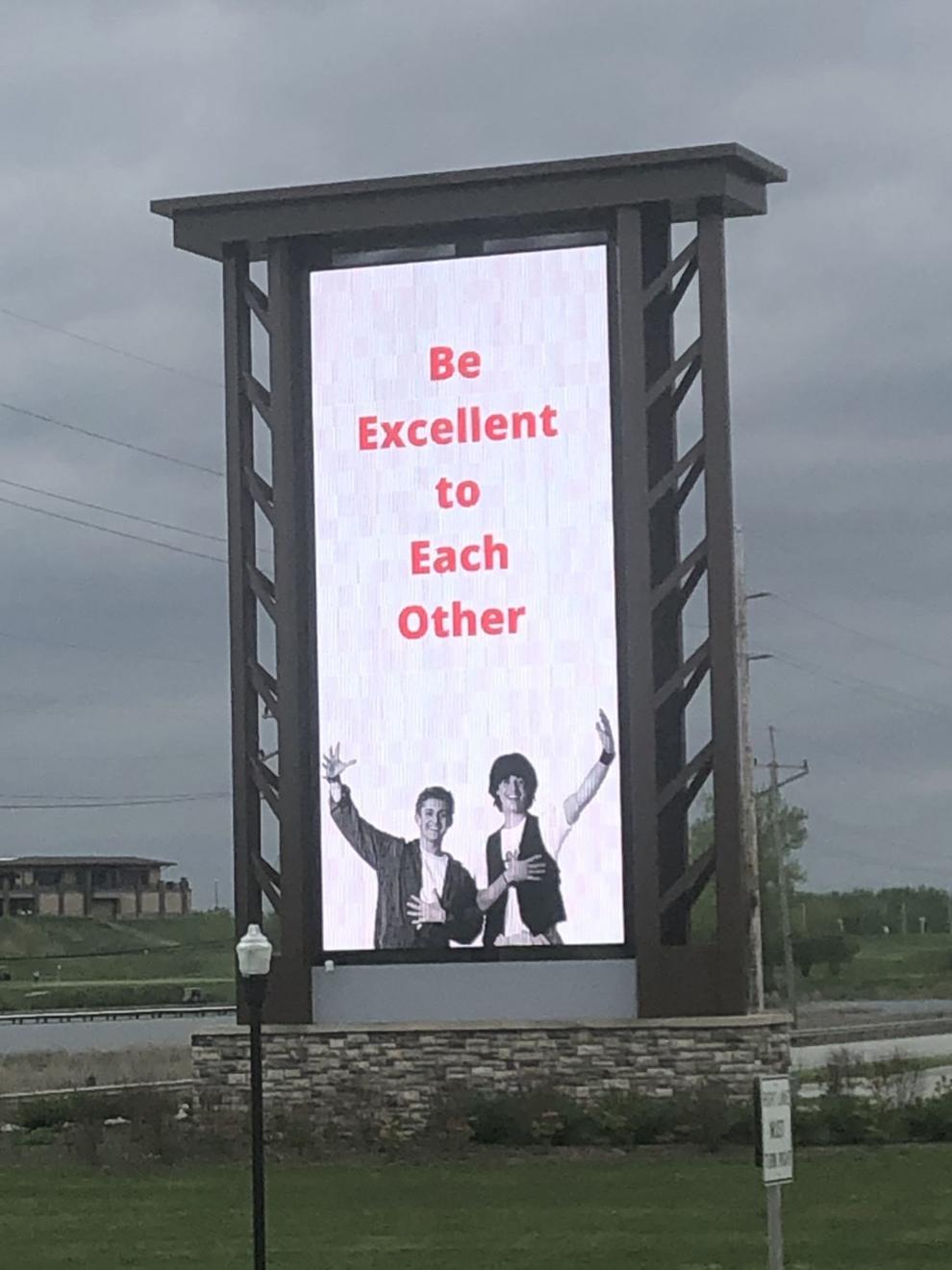 Crowds, nah. Social distancing, yeah.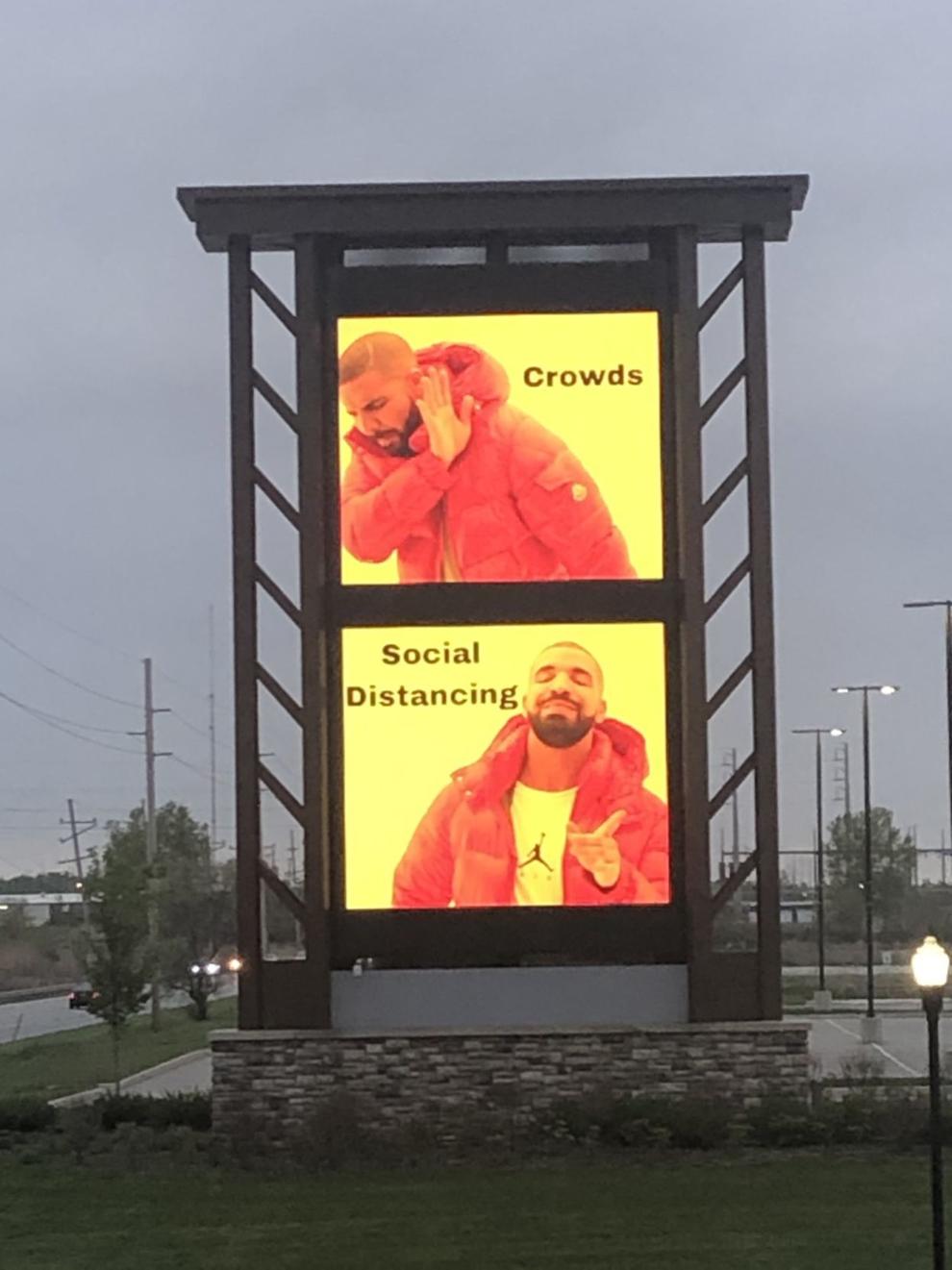 Keep calm and don't touch your face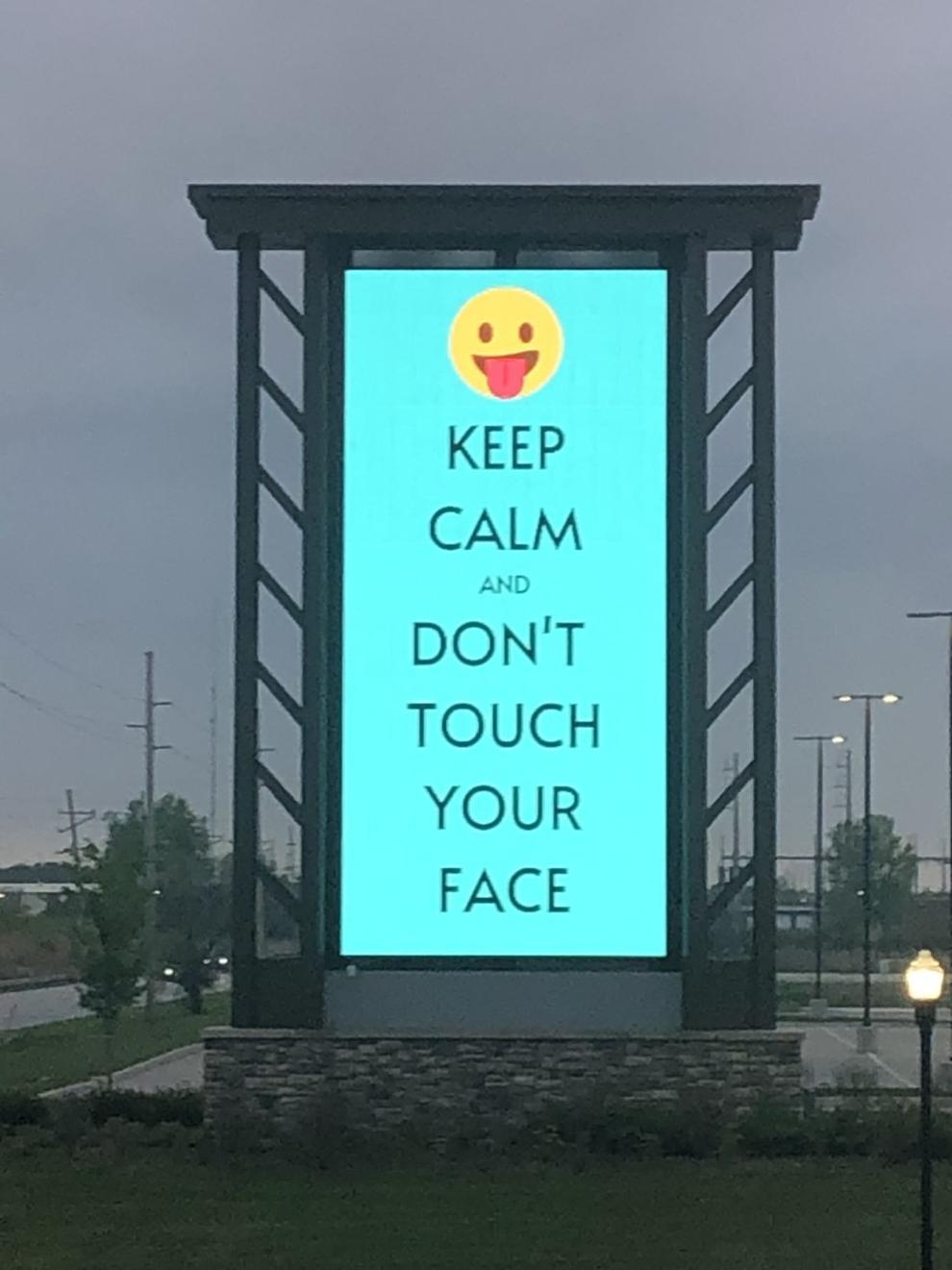 We've leveled up to Stage 2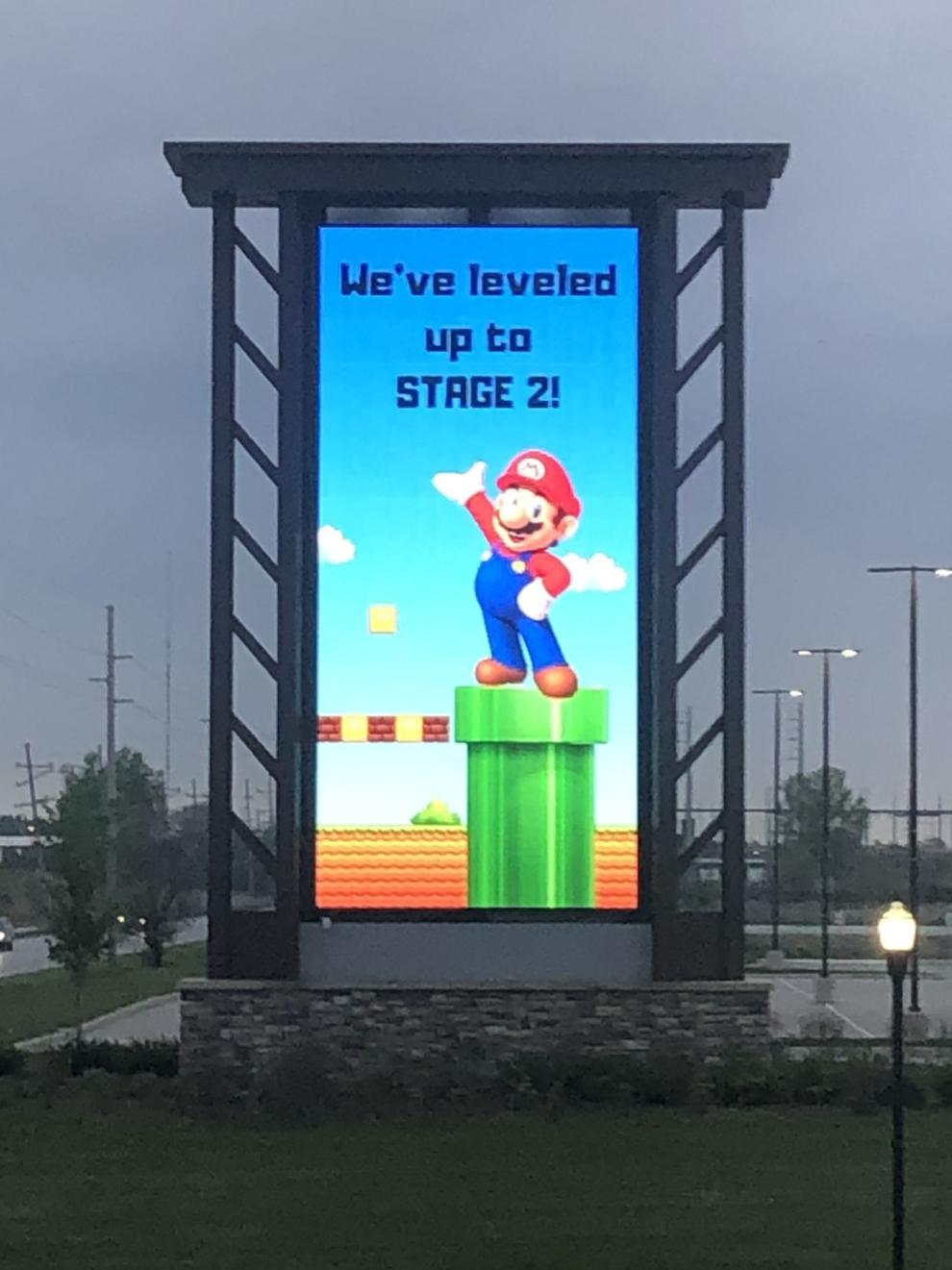 Stage 2: Manufacturing and construction fully open with social distancing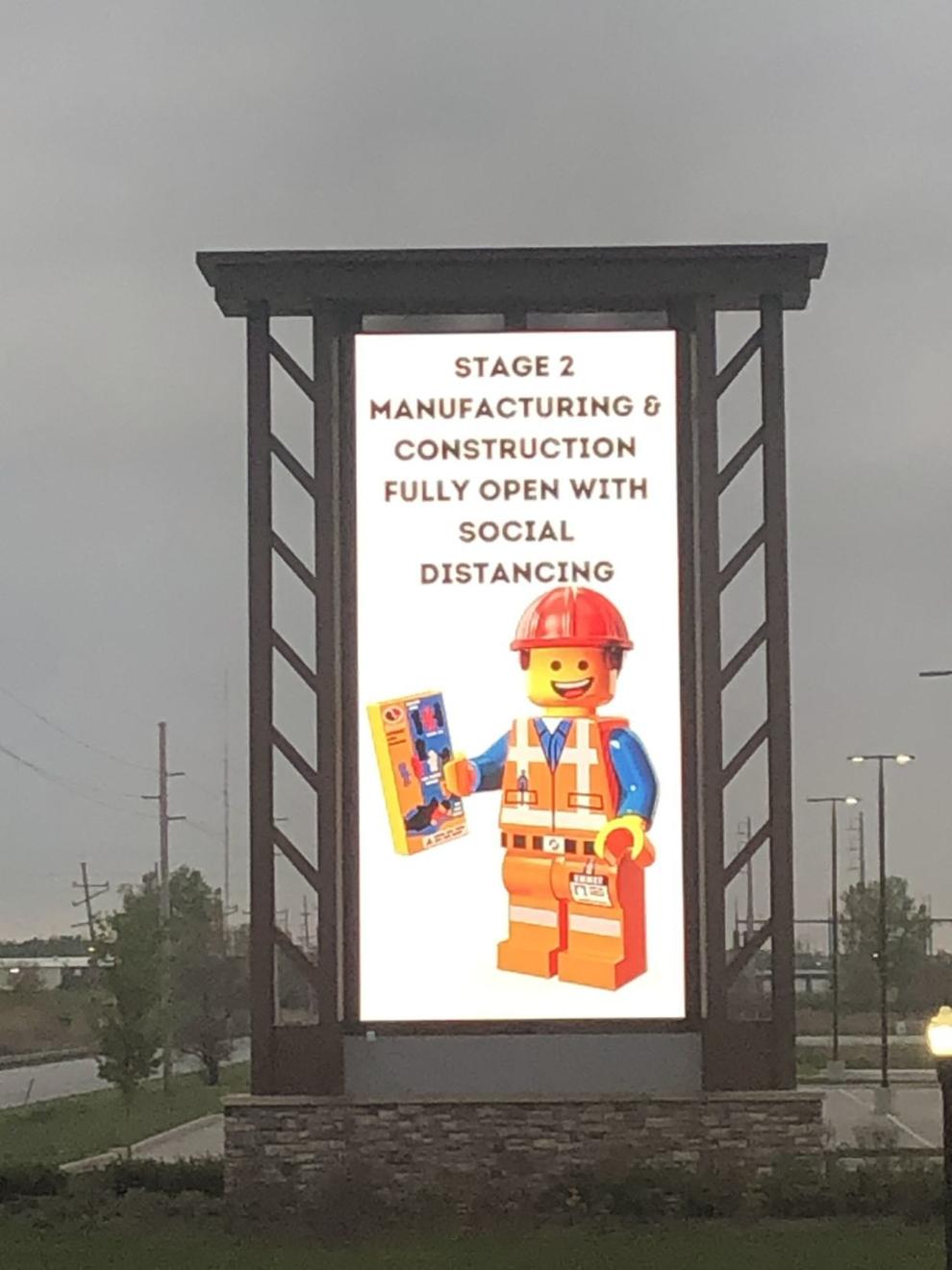 Stage 2: Retail stores open at 50% capacity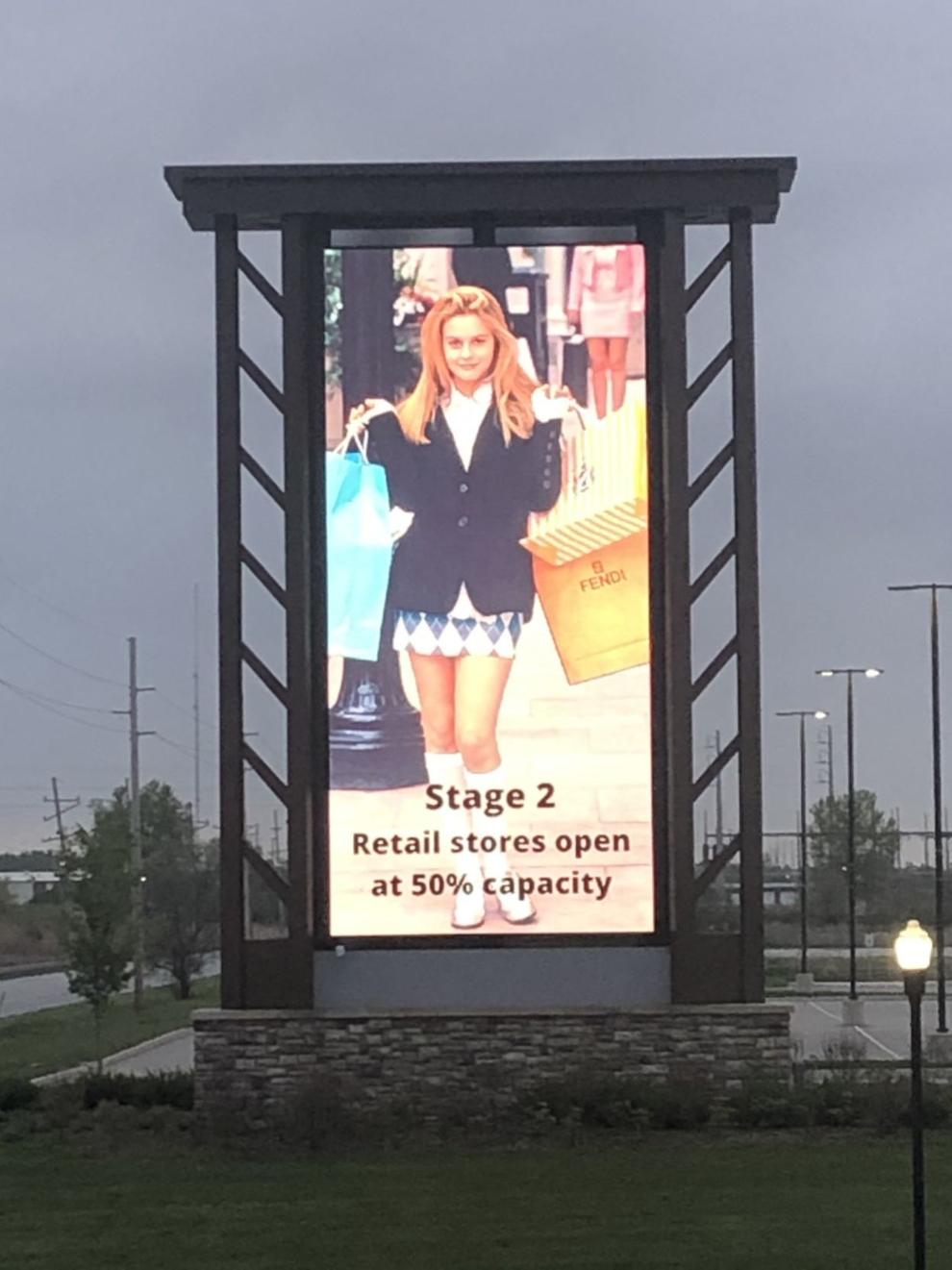 Stage 2: Salons, tattoo shops, etc. open by appointment only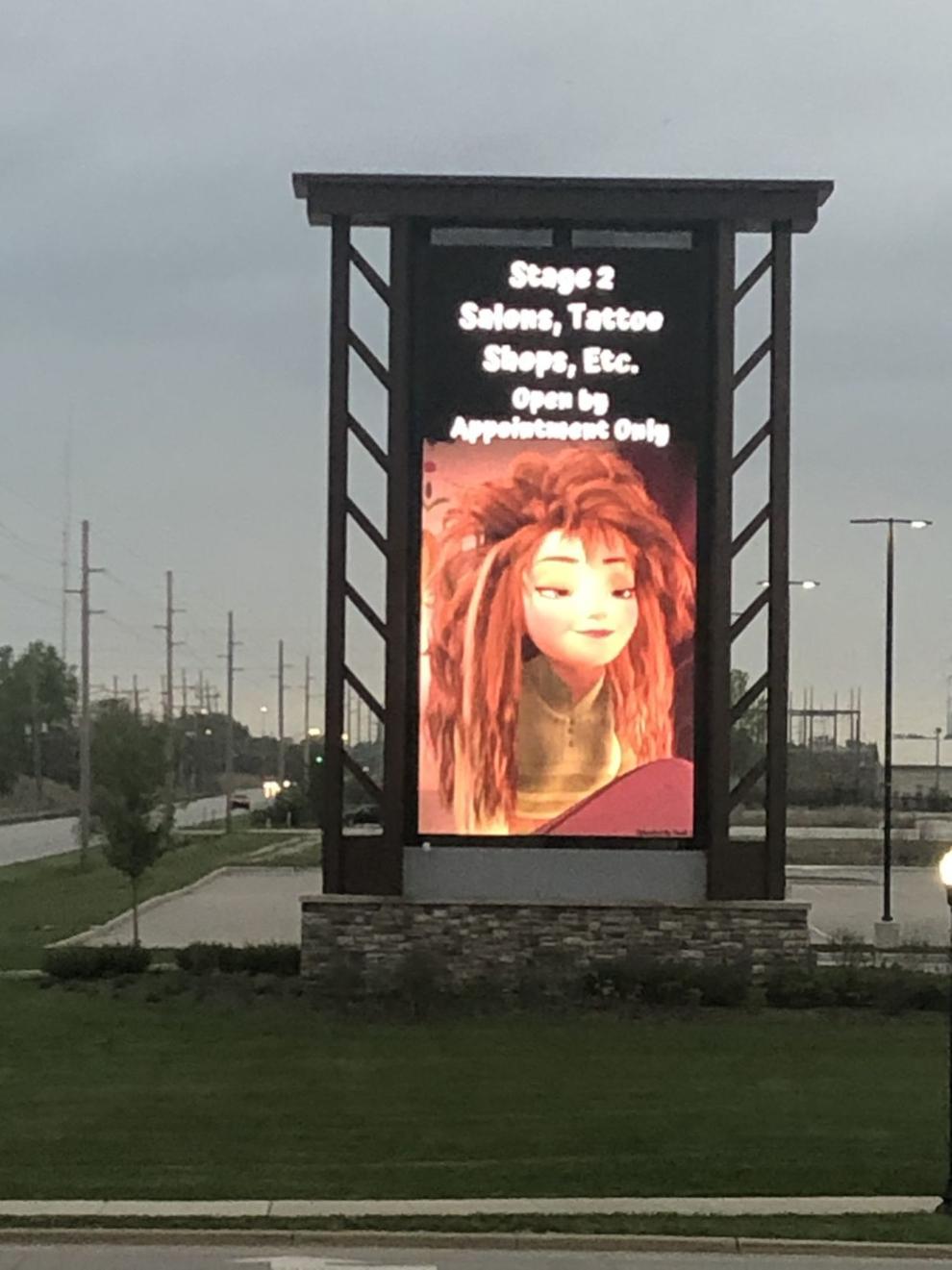 Gallery
If you've got tips about new stores or restaurants anywhere in the Region, or just wonder what's under construction somewhere, contact NWI Business Ins and Outs columnist Joseph S. Pete at joseph.pete@nwi.com or 219.933.3316.