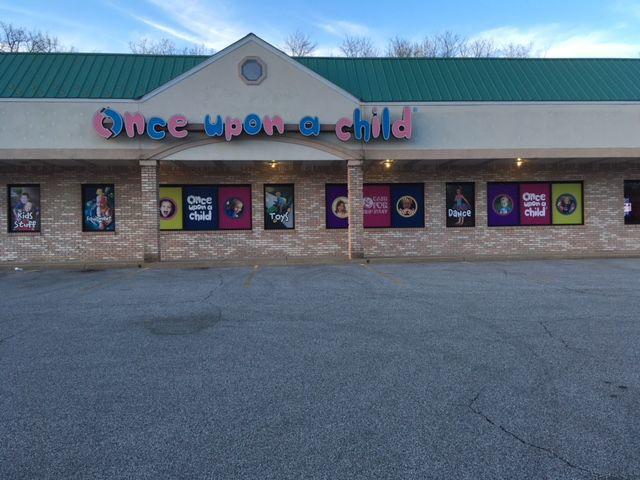 Last June, a fire that started at Colonial Cleaners in Valparaiso ended up ravaging through the Thornapple Plaza strip mall on U.S. 30, displacing a half dozen businesses, including Salon Diva, Porter County Pet Clinic, and Once upon a Child.
After a year of picking up the pieces and working through an insurance claim, the children's clothing resale shop Once upon a Child, a favorite with local parents and especially foster parents, has reopened at a new location about 1.3 miles east on the state highway.
"It was a total loss," said Tina Williams, who owns the store with her sons Kevin Hutnick and Kris Williams. "Everything was smoke-damaged, burned or water damaged."
An operator belt caught fire in Colonial Cleaners and the only employee in the establishment ran out after a fire broke out.
"It was devastating," Williams said. "I was in Oklahoma and my son called and asked if I was sitting down and then told me the store's on fire right now. Luckily, no one was hurt but it was still pretty debilitating."
Once upon a Child served the Valparaiso community for nine years, but had to decide whether to renew the franchise for another 10 years.
"The nicest thing is we've gotten to know our customers and watch their kids grow big," she said. "It's heart-warming."
Once upon a Child asked customers for donations so it could reopen, and 300 families turned out and filled bins to restock the inventory.
"I had the business phone transferred to my home thinking it would only be a short time until the building was reopened," Williams said. "Although it took us nearly a full year, that phone never stopped ringing — even in the middle of the night. We really felt we were letting the community and foster families that we serve down. But the outpouring of support from the 300-plus families who generously helped us restock our store in the first two days after reopening was beyond comprehension. That solidified how grateful we are to be part of such a tight-knit community."
Now the resale store has reopened at 201 E. Morthland Drive by the popular Viking Chili Bowl diner.
"The silver lining was finding this location," she said. "It's a better location that's more visible and it's right next to the Viking Chili Bowl, a good thriving business where the parking lot is always full."
The new store is 6,000-square-feet and includes an on-site storage room where they can keep overstock like Halloween costumes or winter coats until they're in season again. There's all new inventory, a new design and new technology, where customers looking to sell used kids' clothes enter their driver's license number and get an automatic text message when the cash offer is ready.
"It's been an incredible journey," she said. "We learned what to do and what not to do to come back after such a devastating fire."
You have free articles remaining.
Keep reading for FREE!
Enjoy more articles by signing up or logging in. No credit card required.
Once upon a Child is open from 10 a.m. to 8 p.m. Monday through Saturday, and from 12 to 5 p.m. Sunday.
Verona Pizza VII, also forced to close because of  Thornapple Plaza fire last June, reopened its doors at the end of July.
The pizzeria reopened at the same spot as before, at 1689 Morthland Dr. in Valparaiso. 
"Big thanks to all of our customers, all who have donated, family and friends for your support in making this reopening happen," Verona Pizza posted on its Facebook page. "The entire Verona staff welcomes you back with open arms."
Verona Pizza VII, part of a local chain that also has locations in Hammond, Highland and Portage, offers pizza, pasta and sandwiches for dining in, delivery and carryout.  The restaurant has an outdoor patio, live music and beer and wine.
Octave Grill, the popular hipstery Chesterton restaurant that specializes in gourmet Tallgrass Beef burgers and craft beer, has moved to a larger location at 137 S. Calumet Road in Chesterton, where people won't have to wait outside on the sidewalk to get in and can now get carryout.
Owners Sylvia and Casey Petro moved the restaurant a block north in a former real estate office across from Thomas Centennial Park, where they hope some diners will choose to picnic during the warmer months.
The new restaurant has about 15 more seats in the dining room and a bar with eight seats where diners can wait for a table. There's an additional beer tap to add to Octave's carefully curated craft beer options and more kitcken space that will allow the restaurant to accommodate takeout orders."
"The kitchen was really tiny," Sylvia Petro said. "It has the same feel as the old space. Our customers have always hoped we'd get bigger."