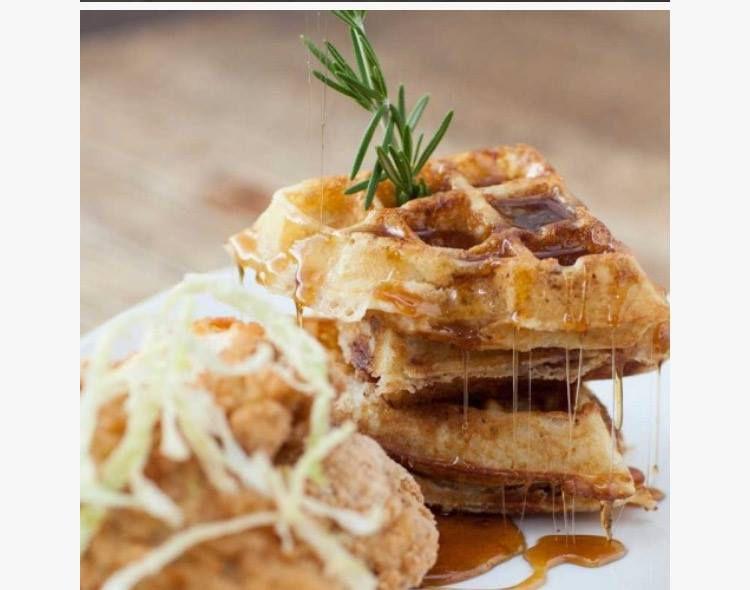 Widely respected Chicago Tribune food critic Phil Vettel named Harvest Room, in south suburban Palos Heights, one of Chicago's best restaurants, praising its eco-conscious ingredients.
Now the farm-to-table restaurant that specializes in breakfast, brunch and lunch has come to Munster. 
Harvest Room opened at 9625 Calumet Ave., part of Munster's Centennial Village, about a week ago. Menu items include a Pineapple Express omelet with smoked pineapple, ham smoked Gouda cheese and hoisin sauce; Bravocado toast with griddled English muffin, avocado, white goddess dressing, mozzarella, heirloom tomatoes and pickled red onion black salt; and a Steel Mill burger that pays homage to the former Munster Steel, with two Strauss Farm grass-fed beef patties, house-brined pickle relish, balsamic caramelized onions, cheddar cheese and HR special sauce. Appetizers include Scotch eggs and sheet pan poutine.
Owners Christ Sirigas and Carri Sirigas said they were surprised by the craving in Munster for unique specialties.
"Farm-to-table is an old marker to put on a restaurant, but we try to be farm-fresh with everything," Christ Sirigas said. "We get our pork from Legacy Farms in Indiana, our beef straight from Wisconsin and our eggs from Iowa. We do everything the right way and are transparent with where it's from. We think that makes a difference in how it tastes."
Harvest Room emphasizes freshness.
"We want meat where we know the farm it comes from, not from a thousand different cows. We want eggs from a couple days before, not that were preserved for two or three weeks. But we don't want to hit anyone over the head with it," he said. "The concept is to provide the best quality food around that tastes great. The food is just as good if they ask no questions. If they want more information, however, we're happy to provide it."
The 4,400-square-foot restaurant employs about 20 workers and seats 154. It has an all-cedar patio that seats an additional 36, and the owners plan to add a steel girder pergola later this year.
The bar seats 35 people, serving hand-crafted cocktails, including margaritas made with fresh lime juice, an endless bloody Mary at brunch and tea-steeped vodka cocktails.
Harvest Room is looking to host corporate events and has private rooms that can accommodate 30 to 60 people. The owners eventually hope to add a dinner option. The restaurant is open from 7 a.m. to 4 p.m. daily, as well as for pop-up dinners and private events.
The Denny's at U.S. 30 and Interstate 65 in Merrillville, a frequent haunt of high school students, interstate travelers and nearby office workers, has served its last Grand Slam breakfast.
The chain diner at 720 E 81st St. shuttered its location near the now-demolished Star Plaza Theatre and Radisson at Star Plaza hotel.
"Denny's and its franchise partner have made the difficult decision to discontinue operations at its restaurant in Merrillville, Indiana," a Denny's spokeswoman said. "Denny's and its franchisees regularly evaluate each of its restaurants to ensure they meet business objectives, and in this case it was determined that discontinuing operations is the best course for the restaurant at this location."
The spokeswoman declined to answer additional questions.
El Salto, a local chain of sit-down Mexican restaurants, has put out billboards announcing it's coming to Schererville.
The popular eatery recently relocated its Munster restaurant to Centennial Village. It also has locations in Portage, Chesterton, Valparaiso and Merrillville, as well as a Chipotle-like fast-casual El Salto Mexican Grill Express in a former Taco Bell at the intersection of U.S. 30 and Indianapolis Boulevard in Schererville.
Fresh to Order -- a Georgia-based chain that specializes in "fresh, fine food, made to order, fast" -- has opened its first Northwest Indiana location in a new strip mall in Merrillville.
The fast-casual chain restaurant is serving salads, soups, paninis and other deli-style fare at 540 81st Ave. The menu includes large plates such as grilled salmon, prime steak medallions, calamari, almond chicken skewers and small plates, including salmon roasted corn hush puppies, almond-crusted, seared tuna and blackened lime shrimp. Entrees range from $8.70 to $17.40. It offers bison burgers, grilled vegetable paninis, "chef-inspired soups" and an array of salads.
The restaurant is open from 11 a.m. to 9 p.m. daily. For more information, visit www.freshtoorder.com.
Epic Arts and Entertainment is now offering classes in dance, acting and modeling for children and adults in Space C-41 of the River Oaks Center in Calumet City.
The classes are taught by industry professionals for as little as $45 a month and can lead to opportunities for performances and agency representation. The school aspires to be the "Chicagoland area's premier facility for performing arts training and entertainment industry services."
If you've got tips about new stores or restaurants anywhere in the Region, or just wonder what's under construction somewhere, contact NWI Business Ins and Outs columnist Joseph S. Pete at joseph.pete@nwi.com or 219.933.3316.