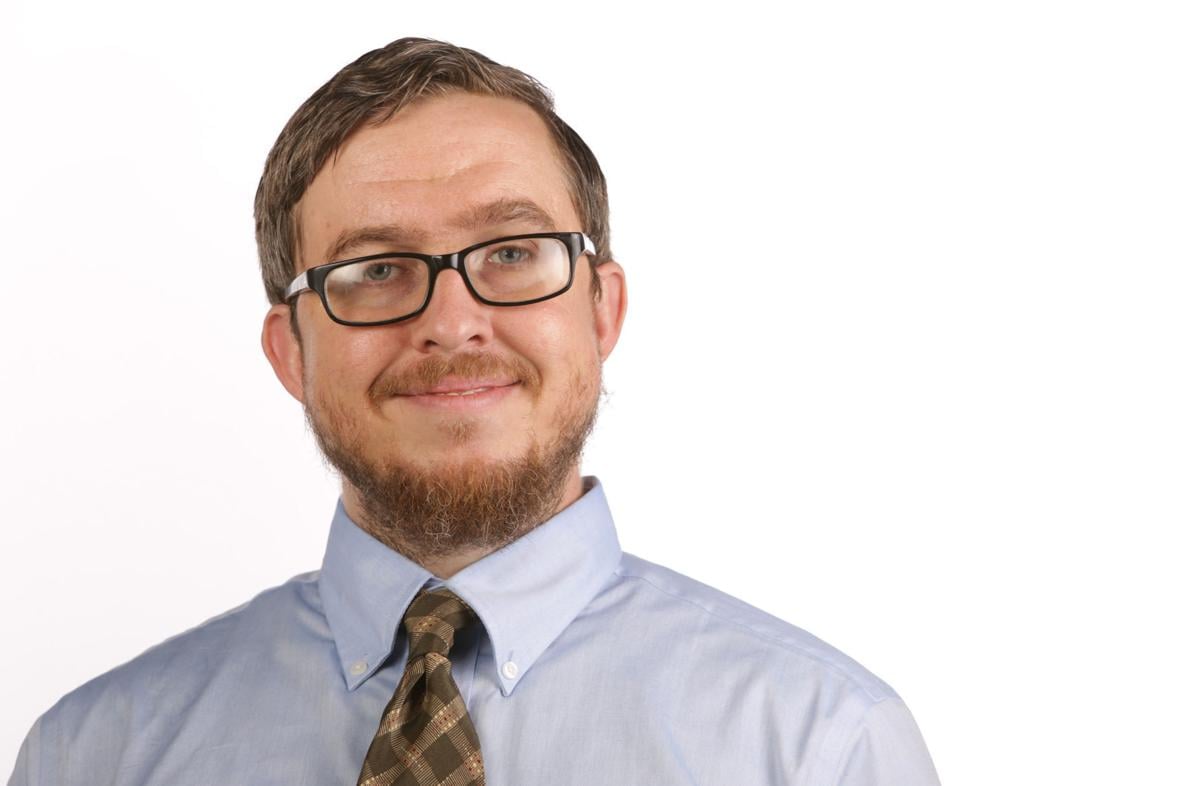 The popular Chicagoland chain Beggars Pizza has come to Gary.
Quentin Grant and Jonathan Harris opened the new pizzeria at 4345 S. Broadway in Gary's Glen Park neighborhood.
"Raymond Cantelo has been like a mentor to me for over the past six years in helping me get this point of opening my own franchise, and thank him for that, because he didn't have to do it," Harris said. "Also, I would like to thank Larry Garetto, the president of Beggars Pizza, or 'The Big Cheese' as we call him, and his wife Mary Jo for all of their support. The entire Garetto family has been so unbelievably helpful."
Harris said it's the chain's first quick-serve location, a new concept that it might roll out more widely if successful at the Gary location.
"We cut down on the menu so we can get everything out fast, in 15 minutes," he said. "We don't have sandwiches or pasta. We focus on wings, fries and pizza: thin crust, deep dish, stuffed and gluten-free."
The 1,500-square-foot pizzeria has five stools by the window but focuses on carryout.
"If you call ahead by 25 minutes, you'll be in and out and back home eating and happy," Harris said. "We want to minimize the time you're waiting so you can be home eating."
The restaurant employs about 19 workers and offers delivery through DoorDash.
"We're excited to be in Gary," Harris said. "There's the hospital, the steel mill, the university. We toured the city and fell in love with it. This is a great space and it's not far from the college. We're on a prime college on Broadway near Ridge Road."
The pizzeria drew lines in its first few days, and the concept could be expanded to other locations if it proves successful in Gary. The new restaurant also will do catering if given 48 hours' notice.
"All our orders are going through the corporate call center in Blue Island," Harris said. "It's the same people and professionalism that ensure the quality so we can focus on making the food."
A concessionaire at White Sox games at Guaranteed Rate Field, Beggars Pizza has locations in Crown Point, Whiting, Dyer, Lansing, and Valparaiso. Mayor Karen Freeman-Wilson said she approached the Chicagoland chain about opening a location in Gary.
"It's great to have a franchise come to the city," she said. "This won't take away from independently owned places like Miller Pizza. We can support those businesses and franchises. It's not either/or. We have diverse businesses." 
Beggar's Pizza in Gary is open from 11 a.m. to 10 p.m. Sunday through Thursday, and from 11 a.m. to midnight Friday and Saturday. 
For more information, call 219-951-0695, visit beggarspizza.com or find the business on Facebook.
Rapid Fired Pizza will soon open its first Northwest Indiana location at 8160 Mississippi St. in Merrillville.
The Ohio-based quick-serve craft pizza chain promises "amazingly good, amazingly fast, fresh-made pizza ... ready in just 180 seconds" that can be customized similar to MOD Pizza in Highland or Blaze Pizza in Chicago. Both individual-sized pizzas and 14" family pizzas are made to order and cooked right in front of the customer.
The 2,000-square-foot restaurant will seat 50 diners and employ 15 to 20 people. It's now hiring.
Seasoned restaurateurs with experience at Subway, Skyline Chili and Hot Head Burritos started the chain in Kettering, Ohio, and it has been growing through franchising. The pizzeria has more than 30 locations in Ohio, South Carolina, Texas and Kentucky.
In Indiana, Rapid Fired Pizza also has restaurants in New Albany and Jeffersonville by the Ohio River in southern Indiana.
Customers can choose from 35 ingredients, eight sauces, eight cheeses and 14 dipping sauces as well as No Doh Pizza options. Pizza options include Pesto Chicken, Hog Heaven, White Out, Mac Daddy and the 1,591-calorie "Triple By Pass" that includes "spicy red sauce, mozzarella, sausage, pepperoni, bacon, black olive and jalapeño."
The menu also includes pasta, calzones, salads, breadsticks and desserts.
Roxana's Restaurant at 234 W. 81st Ave. in Merrillville has grilled its last shish kabob, for now at least.
The locally owned sit-down restaurant that specialized in Mediterranean and American cuisines closed its spot on U.S. 30 but left the door open to a comeback.
"Roxana's will be merged with Kabul Kabob in Bridgeview, Illinois," the restaurant posted on its Facebook page. "We're planning on opening another location soon. Thanks for your support. Stay tuned."
The eatery was focused on lunch and dinner, serving lamb chops, adobo chicken kabobs, steaks, burgers, Italian beef, salads and soups, as well as vegetarian and gluten-free options. It used all-natural free-range meats that were free of steroid, hormones and antibiotics.
Cousins Subs opens Friday at 10537 Broadway in Crown Point.
The Wisconsin-based sub shop specializes in deli and hot grilled subs, as well as cheese curds, shakes, ice cream floats and root beer.
Unending road work at the corner of 45th Street and Calumet Avenue in Munster finally killed off two businesses at the corner.
The Marathon gas station and adjoining Munster Marathon Auto Repair auto shop and towing service, both at 9451 Calumet Ave, have closed.
45th Street from Calumet Avenue east to Southwood Drive closed in June as the town kicked off the two-year, $36 million road project aimed at turning the traffic snarl at Calumet Avenue and 45th Street across the Canadian National railroad tracks into a less jagged, standard four-way intersection. Construction is expected to continue through next year.
The gas station had initially posted signs stressing it was still open, urging passing motorists to continue to fill up there, but recently posted a closed sign on the door and deactivated the gas pumps.
Just a Dash Catering is occupying 24,000 square feet at the Pavilion on 45th Street in Munster.
Merrillville-based commercial real estate firm Commercial In-Sites signed a lease to use the space for administrative office and commercial kitchen use.  
"Just a Dash services K-12 school districts and businesses including cafeterias and catering presently serving over 10,000 meals a day," Commercial In-Sites said in a news release.
Now based out of Highland, the company dates back to 2008 and prides itself on using "quality ingredients," eschewing canned goods and MSG. It makes meals from scratch using USDA certified meat.
Bee Quilting & Such signed a lease to occupy 1,860 square feet in the Pavilion on 45th Street in Munster.
The firm will offer quilting classes and sell sewing and quilting supplies at the site.
"The Pavilion on 45th shopping center is now 100% occupied with one out lot remaining," Commercial In-Sites said in a news release.
If you've got tips about new stores or restaurants anywhere in the Region, or just wonder what's under construction somewhere, contact NWI Business Ins and Outs columnist Joseph S. Pete at joseph.pete@nwi.com or 219.933.3316.