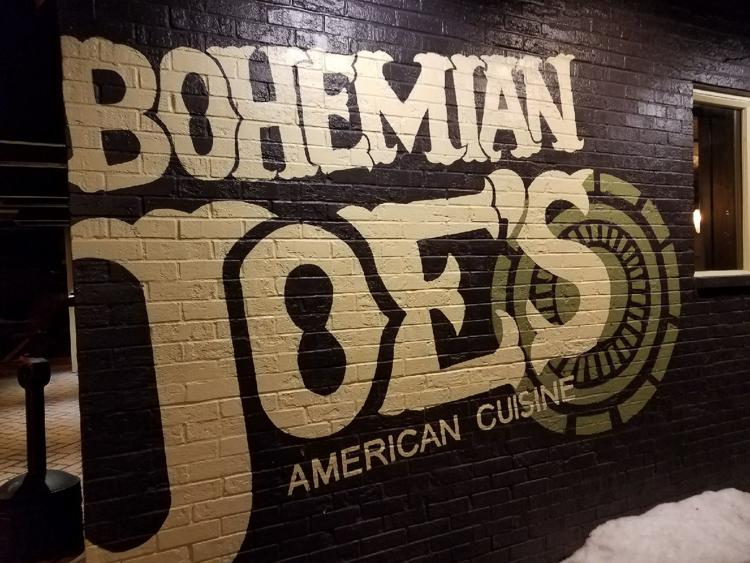 Boz left a hot dog-shaped hole in downtown Griffith's heart when it closed in 2013 after 27 years, when its owners decided it was time to finally retire.
But encased meats have made their triumphant return to Broad Street. Relish has opened at 223 N. Broad St., offering traditional favorites like Chicago dogs, chili-cheese dogs and ballpark dogs with mustard and grilled onions, as well as more modern twists like a vegan Chicago dog and a barbecue bacon jam dog made with jalapenos picked in-house.
"I honestly though we needed another hot dog place when Boz was gone," said Carly Haugh, who owns the hot dog joint along with her mother, Patti Haugh, who also owns Lady's Gourmet Popcorn downtown. "We went with Relish because it's a popular hot dog topping and when somebody really enjoys something. It's a good play on words."
Relish uses all-beef Nathan's hot dogs, Polish sausages made at Mi Tierra in town and vegan dogs made in the Space Revival kitchen just down the street. 
"We live in an awesome town where it's like a big family," she said. "We want to support other businesses here."
One of the most popular hot dogs so far is a grilled cheese dog made with American and cheddar cheeses and green onion on a garlic butter bun that's toasted on the flat-top grill.
"The reception has been really great, especially from the vegan population," she said. "It's been years since there was a vegan Chicago dog."
Relish is a small restaurant with a handful of seats that focuses on to-go orders. It also makes soups from scratch, and posts its soup offerings daily on its Facebook page at facebook.com/BroadStreetDogs/.
Relish is open from 11 a.m. to 5 p.m. Tuesday and Wednesday, 11 a.m. to 6 p.m. Thursday and Friday, and 11 a.m. to 3 p.m. Saturday.
For more information, find it on Facebook or call 219-293-6838.
Keep reading for FREE!
Enjoy more articles by signing up or logging in. No credit card required.
Bohemian Joe's, which replaced Popolano's at 17940 Torrence Ave. in Lansing, is shuttering after a two-year run.
The restaurant served American fare such as blackened ribeye, honey lemon tilapia, a 14-ounce bone-in pork chop, burgers, salad entrees, pickle chips, beer nuggets pizzas and classic sandwiches like the Manhattan and Reuben in a slick-looking, newly renovated space. It got rave reviews, getting four stars out of five on both Yelp and Trip Advisor.
It will close on April 28 because the owners sold the building, which will be converted into an as-yet-unidentified new restaurant.
"It's with mixed feelings that we are announcing that Bohemian Joe's has been sold," the owners posted on Facebook. "This really has been quite a journey for our family. Along the way we have put together an incredible staff and entertained wonderful people from which we take with us lifelong friends and memories. We have learned so much and have made our share of mistakes along the way. We apologize to anyone we disappointed for it was never for lack of trying or caring. I hope that we leave you with more positive memories than negative."
Joe's Barber Shop has come to Winfield to cut hair, trim beards and shave off facial hair.
Owner Joe Barsic, who's taught barbering for 15 years, opened the barber shop at 10923 Miami St. "to bring the very best in traditional barbering to my community." It's deliberately old school.
"I offer haircuts — shear cuts, clipper cuts, razor cuts — hot lather straight razor shaves and shoe shines in a turn-of-the-century shoe shine chair that my father passed down to me before he died," he said.
There's a lot of family tradition in the barber shop.
"My wife Breanon is also a barber and will be joining the business with me," Barsic said. "I guess this shop is my way of honoring my fathers' 50-plus years in barbering by offering the best service possible in an area that is devoid of barber shops."
Joe's Barber Shop is open from 9 a.m. to 5:30 p.m. Monday through Wednesday, from 9 a.m. to 7 p.m. Thursday and Friday, and from 9 a.m. to 1 p.m. Saturday.