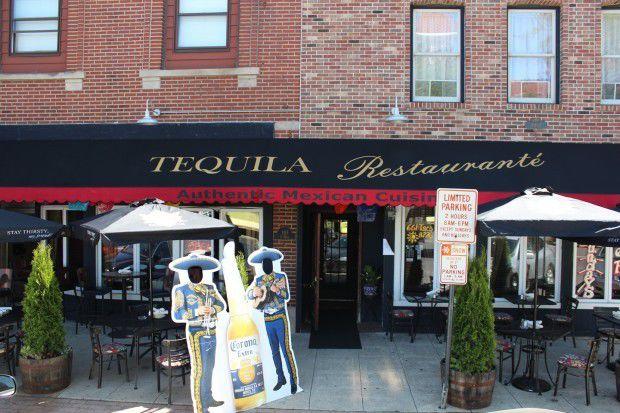 Romano's, the Region legend known as "The Home of the Hoagie," will soon make its triumphant return at a new location in Griffith.
The 70-year-old institution, which specializes in pizza, pasta and its celebrated Ham Hoagie, closed last year after the owner of its longtime home at Broad Street and 61st Avenue in Griffith sold the building.
Romano's, which originally opened in Highland in 1948, has relocated to 1927 45th St. in the Griffland Plaza shopping center. Owner Myke Romano said he hopes to open as soon as May 15, but more work remains to be done.
The restaurant's Ham Hoagie — Polish ham and secret pizza cheeses stuffed into a Vienna bun — was honored as an icon of Region cuisine in The Times' 50 Dishes of the South Shore.
Tequila Restaurante, a Mexican restaurant that once had locations in Crown Point, Dyer and Las Vegas, vowed it would return when its lease at 110 S. Main St. on the Courthouse Square in downtown Crown Point ended to make room for the tony new Provecho Latin Provisions and its high-end tapas plates.
Keep reading for FREE!
Enjoy more articles by signing up or logging in. No credit card required.
Though such promises sometimes prove empty, Tequila is in fact coming back for another rodeo.
The restaurant posted on Facebook it would bring back the menu at Pheasant Valley Golf Course at 3838 W. 141st Ave. in Crown Point. The new location will seat 150 and another 20 at the bar, and have ample parking.
"Opening date will be posted soon," Tequila Restaurante posted on Facebook. "Can't wait to cheers with all our loyal customers."
Tequila Restaurante was known for its margaritas, guacamole made table side and unorthodox items like Mexican crab cakes, cilantro-rita and Mexican-style lake perch bathed in a jalapeno/cilantro butter, which one online reviewer claimed was the best lake perch in the Region since Phil Smidt's closed.
Casa Vieja Mexican Grille, which moved into the space at 275 Joliet St. in Dyer that Tequila Restaurante vacated back in 2016, has apparently closed.
The eatery hasn't been open for business for days, the shades are drawn, and no one answers the phone. The Facebook page hasn't been updated since February. An employee at the neighboring Bin 27 restaurant said the sit-down grill and cantina was closed, but the owners could not be reached for comment.
Casa Vieja was well-reviewed online, ranking as the 15th most highly regarded restaurant in Dyer on Trip Advisor. It had a wide array of seafood entrees and was praised for its queso dip. A sample menu item was "Pedro's Dinner," a hefty meat-apalooza that pours its house specialty cheese sauce atop chicken, steak, shrimp, chorizo, bacon, bell pepper, tomatoes, grilled onions and pico de gallo.
In a streaming age when people can watch movies on-demand or on Netflix, Hulu, Amazon Prime, or Cracked without ever getting up from the coach, it may have been some time since you last set foot in a video store.
So it shouldn't be that surprising that the Family Video at 1208 E. 45th Ave. in Griffith is closing. It's the one by the big yellow Griffith water tower and the Griffith/Black Oak branch of the Lake County Public Library.
Anyone who will miss the Glenview-based chain, which carries an array of DVDs and video games for rental and sale, can travel 2 miles west to the Highland store on 45th Street, which will remain open.
No explanation was given as to why it's called Family Video and has an adult movie section.