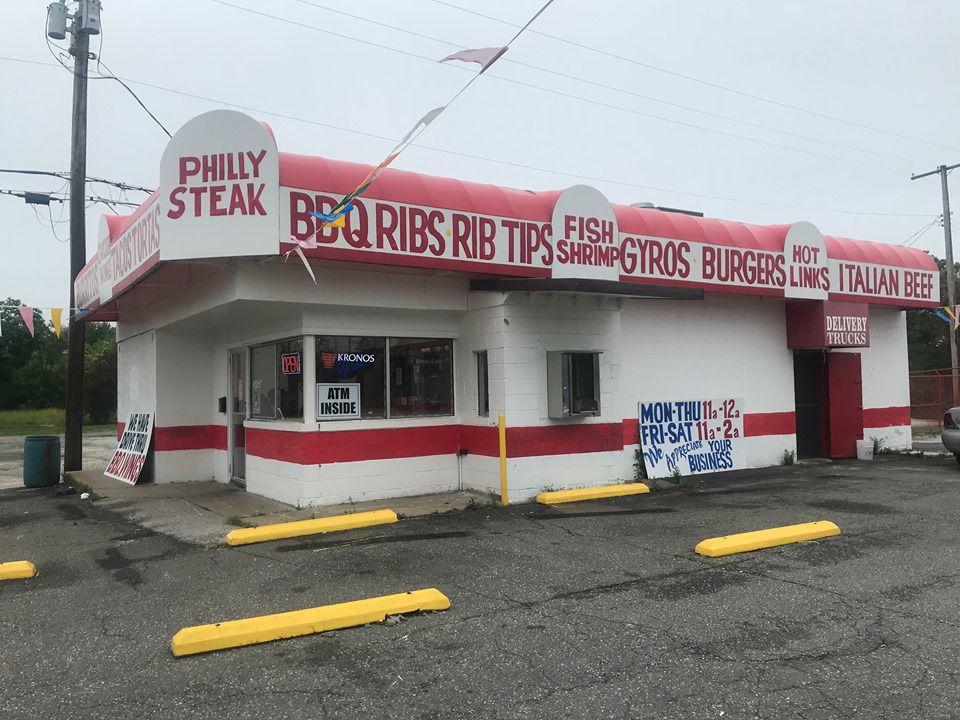 Within a week of the Schererville Applebee's abruptly closing earlier this year, Sophia's House of Pancakes struck a deal to move in and replace it.
The popular family-style diner has locations on Indianapolis Boulevard in Highland and in Orland Park in Illinois. It had been looking to expand and seized the opportunity. 
Sophia's, known for its large portions, did extensive renovations at the former Applebee's chain eatery at 650 W. U.S. 30, in the Crossroads Shopping Center in Schererville. It's now open for business.
"We gutted the dining area and got rid of the bar and carpeting," owner Bill Lalezas said. "There's all new tile, a new chef's area in the back and we added 500 square feet of storage in the back. It's inviting with more wood and tiles and warm colors."
The 5,000-square-foot restaurant employs 35 and seats about 200, slightly more than the Highland location.
"We noticed in Highland we were getting too crowded at times," he said. "We were looking to grow and this is the Crossroads of America. We're drawing from a new area because many people don't want to drive over those bridges on U.S. 41 and deal with all the traffic and construction."
Sophia's also is looking at expanding to Crown Point and Valparaiso within the next year, Lalezas said.
The local chain has found success by serving homemade meals at affordable prices, he said. Top sellers include the five-egg omelets, three soups made daily, and its large apple pancake.
"It's got cinnamon and sugar," he said. "It's basically the breakfast version of an apple pie."
The pancake house, which serves only breakfast and lunch, is open from 6 a.m. to 3:30 p.m. daily.
For more information, call 219-515-2830.
Poke-Man has brought the Hawaiian specialty of poke — a trendy take on raw fish that's taken Chicago and other cities by storm — to Northwest Indiana.
The restaurant at 327 E. 81st Ave., across from Portillo's in Merrillville, opened in April. It serves highly customizable bowls of rice, salad or kale noodles with many varieties of raw fish like Ahi tuna, salmon, eel, octopus, shrimp, scallop and snow crab. You can mix in your choice of ingredients like cucumber, edamame, seaweed, blanched kale, portabello, cilantro, red onion and red cabbage.
Customers also can add flavors like wasabi, spicy ginger or eel sauce to their diced fish bowls, a Japanese-influenced staple of traditional Hawaiian cuisine since the 1970s. It's caught on as a healthy, flavorful fast-casual dining option in major cities in the continental United States in recent years.
The many toppings at Poke-Man include avocado, fish eggs, and fish cakes. The menu also includes wings and many tea drinks, including bubble teas.
Poke-Man is open from 11 a.m. to 10 p.m. seven days a week.
Zoup! Fresh Soup has served its last bowl of lobster bisque in Highland.
The fast-casual soup restaurant in the Highland Meijer Plaza at 10140 Indianapolis Blvd. had a four-year run of serving hundreds of soups like crab chowder, ginger coconut squash and fire-roasted tomato bisque, each bowl coming with a hunk of freshly baked bread.
"We are very sorry and also disappointed that our franchise partner at Zoup! Highland decided to close," Zoup spokeswoman Amy Lawrence said. "Unfortunately, at this time, there is no plan for re-opening."
The strip mall eatery across from the Highland Grove shopping center was the Detroit-based chain's only location in Northwest Indiana. 
The restaurant served sandwiches, salads, and a dozen rotating daily varieties of soup, including vegetarian, dairy-free, gluten-free and low-fat options. 
Zoup! still has a location at Adams and Clark in downtown Chicago, but its only remaining Indiana restaurants are in Carmel, Mishawaka and Evansville.
Branya's Bakery, which has served the Tri-Town for more than a decade, is closing this weekend.
The bakery at 9159 Wicker Ave. in St. John made a number of baked goods from scratch, including cookies, cakes, kolacky, bread loaves, challah, coffeecake, pastries and brioche.
"It is with mixed emotions to announce the doors to our family bakery will be closing forever on June 22nd," the owners announced on Facebook. "We are sad that our journey in this location has ended. We are proud to have been a part of this wonderful community for the last 11 years. We have loved being a part of so many families through showers, weddings, birthdays, weekend trips for doughnuts and treats for school birthdays. We would like to thank the community for the love. As we transition into the next phase of our lives we will let you know through social media and email where you will be able to find some of the treats you could only find here. Thank you again for all of the love and support you have given us."
The owners said on Facebook they would announce their future plans soon, but that it would not include a new Branya's Bakery.
Belle Estanni Bake Shoppe has opened at 4405 Calumet Ave. in Valparaiso.
The family-owned specialty neighborhood bakery serves coffee, smoothies and baked goods like flan cakes, customized cakes, sugar cookies and scones. It also sells hot dogs with bacon glaze, crumbled candied bacon and sweet caramelized onions.
Belle Estanni started as a home business in Los Angeles in 2015 before moving to Northwest Indiana. The bakery focuses on "fresh, quality ingredients" and "attention to detail."
The business is open from 11 a.m. to 6 p.m. Tuesday through Friday and from 11 a.m. to 5 p.m. Saturday.
For more information, call 219-299-8454 or visit belleestanni.com.
Open
Tommy's Philly Steak has opened at 2574 Broadway in Gary's Midtown neighborhood.
The locally owned fast food restaurant just north of the Borman Expressway has a drive-through. Its large and varied menu includes Philly steak sandwiches, tacos, tortas, chicken wings, burritos, gyros, ribs, rib tips burgers, Italian beef, hot links, fish and shrimp. The gyros meat comes from Kronos in Chicago, so you know it's legit.
The restaurant is open from 11 a.m. to 12 a.m. Monday through Thursday, and from 11 a.m. to 3 a.m. Friday through Sunday.
For more information, call 219-886-9770.
Open
New Franciscan ExpressCare location opened at 8345 Wicker Ave. across the street from Lake Central High School, replacing the St. John ExpressCare location on 97th Lane that closed on April 12.
"I'm really excited for what we're going to do for the community," said Chris DiGiusto, Franciscan Alliance vice president of ambulatory services. "This isn't our first foray into St. John, but this location is really going to be amazing for us."
Franciscan also has ExpressCare and WorkingWell locations in Crown Point, Hobart, Michigan City, Munster, Portage and Valparaiso. They provide urgent care services without an appointment for non-life-threatening issues.
If you've got tips about new stores or restaurants anywhere in the Region, or just wonder what's under construction somewhere, contact NWI Business Ins and Outs columnist Joseph S. Pete at joseph.pete@nwi.com or 219.933.3316.