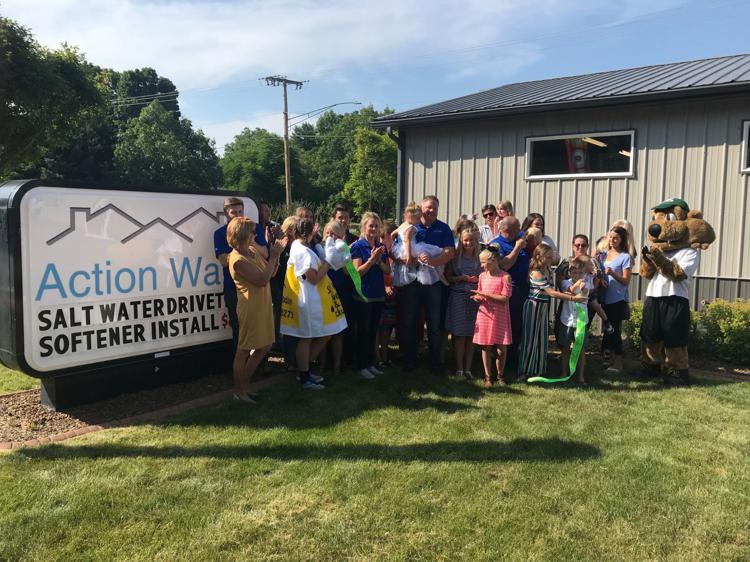 Two new retailers have opened at the Southlake Mall in Hobart.
Seventh Sense Botanical Therapy and Shop Lulu Bean have both opened in the first-floor center court at the super-regional mall at U.S. 30 and Mississippi Street in Hobart, which is the second-largest in the state after only Castleton Square Mall in Indianapolis.
A national chain, Seventh Sense Botanical Therapy, sells body and skin care products made with essential oils and CBD, including lotions, massage oils, pillow sprays and bath bombs "crafted to enhance your everyday self-care routine."
Shop Lulu Bean, a local enterprise that won four months of free rent through Southlake Mall's Battle of the Pop-Up Contest, sells "Glam Sequins Tutus that have been shipped worldwide and featured on celebrity children and Heiress Harris, daughter to Clifford 'T.I.' & Tameka 'Tiny' Harris." It makes designer tutus for children, 18-inch dolls, and pets that it markets as "perfect not just for birthdays but for any day you want to stand out."
The retailer also carries other hand-crafted items made by head designer Latoya Carter, including glam tumblers, sparkle necklaces, signature ruffle socks, crowns, party hats, hair bows, tops and unicorn crowns.
A new bakery specializing in Argentinian pastries opened in downtown Griffith.
Broad's Pastries and Cafe has located in the former Muncheez and More space at 105 N. Broad St. in Griffth.
"It's excellent," Griffith Town Council President Rick Ryfa said. "Truly a family-owned small business."
Owner and operator Alma Aguirre bakes Argentinian pastries like cañoncito, a puff pastry filled with dulce de leche, and medialunas, crescent-shaped pastries that are like croissants "but not as humongous."
She also sells slices of key lime pie, dulce de leche cheesecake, chocolate medialunas, Nutella medialunas, and ham and cheese croissant sandwiches.
"I've been a baker for many years and decided to start my own place," she said. "I like the neighborhood and the little downtown here."
The cafe also serves coffee and seats about 10, but focuses on its carry-out business. Aguirre will fill larger orders with 24 to 48 hours' notice, and is looking into catering in the future.
"It's all made with lots of love and passion," she said. "I like to make new creations and see people loving what I make. My croissants take two days to make. The dough is different and excellent."
Broad's Pastries and Cafe is open from 7 a.m. to 7 p.m. Monday through Saturday and closed Sunday.
For more information, call 219-595-0027 or find the business on Facebook.
The Loft Salon and Beauty Suites has moved to a much larger location in Merrillville after the popular brunch spot Toast and Jam purchased the building it has been located in.
"We pretty much added another 1,200 square feet," owner Zabrina McCully said. "It's on Merrillville by U.S. 30 with a lot of traffic on a very busy corner. It's a prime location."
McCully said she now has 10 salon suites at two sites at Chapel South at 7895 Broadway Suites K and N by U.S. Rep. Pete Visclosky's office on Broadway. She's looking to lease the space out to professional hair stylists, barbers, aestheticians and cosmologists.
"Professionals can decorate the suites to reflect their own personality and set their own schedule," she said. "They sell their own products, run their businesses and be their own boss."
McCully said the goal was to provide hair care for women, men and children.
"We also focus on various hair types, whether ethnic, Caucasian and Asian," he said.
The Loft Salon and Beauty Suites is open by appointment.
Open
A new digital marketing services firm has opened in Hammond.
Allen Babiarz started Main Street Communications to help local small businesses with digital marketing, social media website construction and email marketing.
"It's for small businesses that are either looking to outsource their digital marketing or rebrand themselves online," he said. "We can take an outdated website and give it a boost. I bring customized one-on-one services to the customer. Everything is tailored to the customer."
Main Street Communications serves all of Northwest Indiana and the south suburbs. 
"There's a real community atmosphere here with parades, Little League games and so on," he said. "Hopefully, if all goes well, we'll grow."
Relocated
Action Water has relocated to a larger space at 760 Lincolnway in Valparaiso, celebrating a grand opening ceremony with Gary SouthShore RailCats mascot Rusty the Railcat last week.
The business doubled its office square and added a salt and water drive-through where customers can pull around, ring a bell, and get their water softening products brought out to their vehicle.
"The location's great," Action Water Manager Torrey Mullins said. "It's right on Lincolnway. We're seeing a lot more customers who see us as they drive by. The new location is great for walk-in traffic and is giving us a boost in customers."
The company has been serving Valparaiso by providing water softeners, reverse osmosis systems and bottled water delivery since 2005, and opened its first retail storefront late last year. The company provides environmentally safe water filtration systems for homes and business.
Action Water offers free in-home water tests and delivers water softeners, salt for water softening and five-gallon water cooler jugs across Porter County.
Family Dollar plans a grand reopening after an extensive renovation to its South Holland store.
The discount retailer at 1010 E. 162nd St. in South Holland will offer gift basket raffles, giveaways, free samples and entertainment at the grand opening from 10 a.m. to 1 p.m. on Saturday, July 20. The first 50 customers will get a gift card and reusable shopping bag.
"Family Dollar is proud to be a part of the South Holland community and we are excited to welcome existing and new customers to our newly renovated store," Family Dollar spokesman Jim Van Slyke said. "The refreshed store will provide even greater values and convenience to our shoppers."
Family Dollar stores typically employ six to 10 workers.
If you've got tips about new stores or restaurants anywhere in the Region, or just wonder what's under construction somewhere, contact NWI Business Ins and Outs columnist Joseph S. Pete at joseph.pete@nwi.com or 219.933.3316.