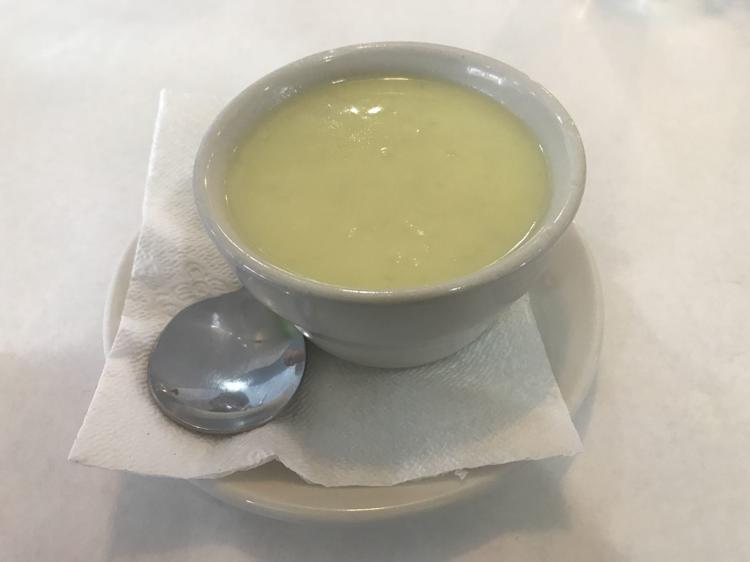 A Greek restaurant in Hammond has gone from a sit-down eatery to a fast-casual place that specializes in the type of street food one could find in Athens.
The Stuffed Pepper at 7231 Indianapolis Blvd. is now Tzatziki Greek Street Food, a Chipotle-style restaurant where diners can customize pitas, salads and bowls with proteins like Greek-style gyros, Greek-American gyros, chicken gyros and salmon, and sauces like hummus, tirokafteri, htipiti and the namesake tzatziki cucumber sauce.
"We went from tableside service to fast-casual," manager Andrew Holevas said. "It's like when you walk into a Chipotle, it's all in the counter in front of you. We have the type of gyros you'd find on the street of Athens, with pork, pork bellies, not the ground beef and lamb they serve in the states."
Holevas said the restaurant was closed and reopened with the new concept to cut costs, since it wasn't bringing in enough traffic to support a sit-down operation.
Tzatziki Greek Street Food still serves many of the old Stuffed Pepper favorites, including kebobs, lemon rice soup, moussaka, pastitsio, dolmades and spanakopita.
"Everything is homemade, which is the big different between us and a chain restaurant," he said. "We have fresh-squeezed lemonade and fries that are hand-cut right in front of you and thrown into the deep fryer."
Open 
Keep reading for FREE!
Enjoy more articles by signing up or logging in. No credit card required.
Coffee Cabin, the woodsy gourmet drive-through coffee shop that's been caffeinating motorists on U.S. 30 in Schererville, is now going to give shoppers in Highland a jolt.
A Coffee Cabin has opened inside the Highland Meijer at 10138 Indianapolis Blvd..
Coffee Cabin offers an array of coffees, blended coffees, espresso drinks, teas, smoothies and fresh-baked pastries. It had plans to open as many as 15 Pacific Northwest-style drive-through coffee stands when the Schererville location first opened in 2015.
Reopened
ALDI has reopened in Merrillville after extensive renovations.
The no-frills discount German chain that makes customers use quarters to liberate shopping carts overhauled its store at 10 W. 81st Ave. ALDI is in the middle of spending $1.9 billion on renovations to 1,300 stores nationwide, including more than 130 stores in Chicago and Northwest Indiana by 2020.
"Our remodeled store layout will simplify the shopping experience for customers, so they can get out the door with everything they need," said David Zalunardo, Valparaiso division vice president for ALDI. "We're excited to unveil these changes in a great market like Merrillville, where we already have passionate, loyal customers."
The new layout features open ceilings, natural light and environmentally friendly building materials, according to the retailer. The new design puts more emphasis on fresh food, produce, dairy and baked goods.