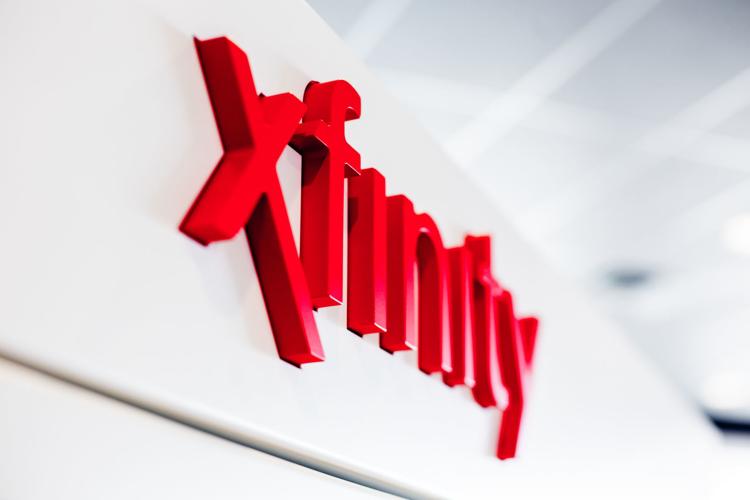 Valparaiso residents will soon be able to venture to Xfinity and beyond, or at least have someone to complain to when their internet router keeps cutting out.
Comcast will open an Xfinity Store at 2710 LaPorte Ave. in Valparaiso in mid-to late May.
Customers can learn about or sign up for Xfinity services, including internet, cable, mobile and home security. The store will have iPads and other mobile devises to let people test out Xfinity apps that, for instance, let people watch up to 200 channels and stream as many as 40,000 on-demand programs anywhere.
"The stores are awesome places to visit and learn more about Xfinity products and services from the trained store staff," said John Crowley, Comcast's Greater Chicago Region senior vice president. "Visitors are welcome to come in and experience our products and services like they would at home."
Current Comcast customers can go there to pay their monthly bills, or pick up and return equipment.
"We're pleased that Valparaiso is getting a new Xfinity Store," Valparaiso Mayor Jon Costas said. "Located within Valparaiso's centrally located, dynamic retail scene, the new store will be able to serve thousands and thousands of existing Xfinity customers and attract new ones not just from Valparaiso, but from the surrounding communities as well."
The store will be open from 10 a.m. to 8 p.m. Monday through Saturday and from 12 to 5 p.m. on Sunday.
My Salon Suite plans to open a 5,500-square-foot upscale beauty complex at 2715 Main St. in Highland later this year, where hair stylists and other salon professionals will be able to rent 29 salon suites.
"When we started looking at different franchising concepts, we knew we wanted something that would fit with our lifestyle, personalities, skills and interests — we found all of this with My Salon Suite," franchisee Robert Gerick said. "We love that My Salon Suite allows us to operate our own business, have a flexible work-life balance and work directly with talented beauty professionals from our area. We're looking forward to introducing the Highland community to the suite life."
The fast-growing company, which was founded in 2010, now has about 50 salon complexes across North American, and aims to have 100 nationally by the end of this year. 
"We empower beauty professionals to become salon entrepreneurs with their own suites, while providing them with all of the resources they need to success," Gerick said. "Plus, for our members' clients, we offer an environment to escape from the stresses of the day in a quiet, private setting where they are treated to an upscale salon experience like no other."
Each suite features a full-length style station, styling chair, shampoo sink and color station, and the building will have "a state-of-the-art security system, luxurious bathrooms and an elegant lobby."
Keep reading for FREE!
Enjoy more articles by signing up or logging in. No credit card required.
2 Old Goats Market opened last fall at 9726 Industrial Drive in St. John.
"The neat little hidden treasure" sells repurposed antiques, vintage items, women's boutique clothing, man cave essentials and local artisan goodies, including from Mother Wilma's, Smudge's Organics, Simplify, The Gourmet Goddess, Into the Pines Jewelry and Wooden Jacket. It sells Dixie Belle Chalk Paint and teaches painting classes.
"We opened our store in the industrial part of St. John near 95ate5 Brew Pub in September," owner Abbey Sylvester said. "The name was our biggest obstacle. My mom and I were going back and forth on what to call it. One day we were reminiscing about my grandpa that passed away last January and how he grew up on a farm with goats. On Father's Day they bought him two goats, he named them Frick and Frack. Looking in the thesaurus, another word for an antique is an old goat, and the light went off. We wanted to remember my grandpa by giving him a place in our new adventure and 2 Old Goats Market just fit."
The store is open from 10 a.m. to 5 p.m. Tuesday through Friday. For more information, call 219-351-5457.
Meijer's eagerly awaited 195,000-square-foot supercenter in the Porter's Vale shopping center at Ind. 49 and Ind. 2 in Valparaiso, doesn't open until May 24, but you can already pump gas outside.
Grand Rapids, Mich.-based Meijer opened the gas station on an outlot outside the superstore at 405 Porters Vale Blvd. Thursday. It will be open 24 hours a day offering, gas, diesel, propane, grab-and-go snacks, lottery tickets, cigarettes, phone cards and gift cards.
The growing retail chain now has 235 locations across the Midwest, including in Highland, Merrillville and Michigan City. 
Aunt Sally's, which fervent loyalists have described as the "best breakfast diner" and a place the Blues Brothers might have hung out at, closes at the end of the business day Sunday after 71 years.
The pancake house at 1215 Burnham Ave. in Calumet City served many lunch items like sandwiches, and of course breakfast all day. It had unique specials like a pizza omelette, a "conquistador taco" omelette and a Hawaiian omelette topped with pineapples and maraschino cherries. 
The food was cheap, the booths were comfy, the coffee kept coming and ample sides like hash browns and pancakes left few hungry when they went up to the counter to pay the check.
It was usually always packed on weekends, and the crowds have only grown since the closure was announced on Facebook.
Owner Dennis Sidkey said he would consider opening another restaurant in the future, possibly in Indiana.