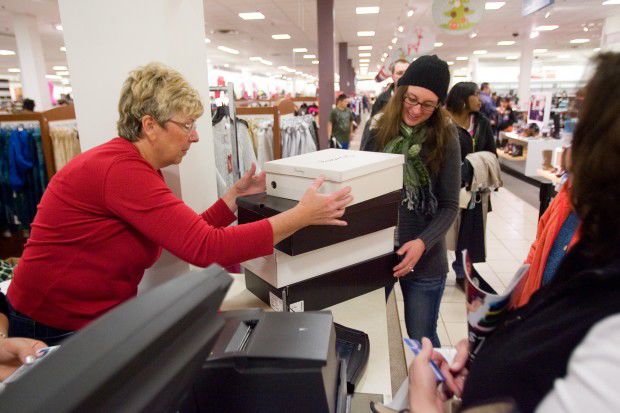 Anyone interested in working in retail, which supplies one out of four American jobs, could get their start at a new retail career training facility at the Southlake Mall.
The Northwest Indiana Workforce Board plans to open the NWI Retail Training Lab after securing a $387,421 grant from the Chicago Cook Workforce Partnership. The funding came from the Walmart Foundation, which is distributing $10.9 million nationwide for job readiness programs and career services, such as referrals, career coaching and soft skills training.
"As one of the largest provider of jobs for the American workforce, the retail industry presents many opportunities for workers to grow and thrive," said Kathleen McLaughlin, president of the Walmart Foundation and chief sustainability officer for Walmart. "Through our work with The Chicago Cook Workforce Partnership, we are helping ensure that retail workers have the skills, training and education needed to build long-lasting careers."
The NWI Retail Training Lab at the Southlake Mall will host job fairs and provide job placement assistance, resume writing help, interviewing skills workshops and other training for people interested in retail work. There will be a focus on soft skills such as communication, teamwork and conflict resolution.
Job seekers can additionally learn about sales, customer service, logistics, merchandising, buying and management. The lab will offer nationally certified training through the National Retail Federation and the Retail Loss Prevention Foundation.
"Our collaborative effort with The Partnership, Lake County business leaders and government officials, and the nine other selected WDBs will allow us to foster workforce training innovation in a sector that WDBs have not traditionally focused on – retail," said George Douglas, Chair of the Northwest Indiana Workforce Board. "With the retail industry supporting one in four American jobs, this grant presents a tremendous potential for impact, from entry-level to middle skills jobs. The goal of this grant is to create clear career paths in retail for hundreds of workers, providing skills training and new approaches to accelerate career advancement."
The Northwest Indiana Workforce Board and WorkOne also will help employers, such as with recruiting, screening, retention assistance and help writing job descriptions for new positions. A Retail Employer Consortium will meet to talk about workforce challenges and potential solutions.