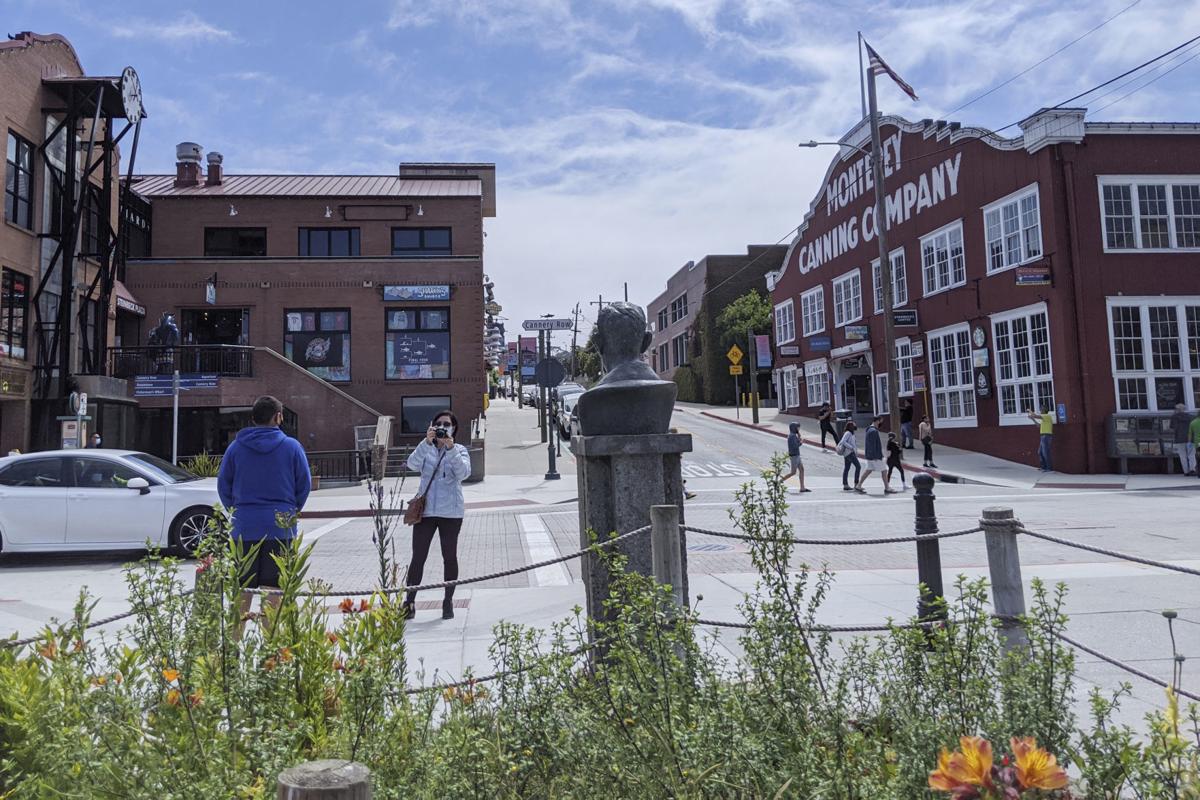 As schools prepare to resume next month, many families are looking for ways to take a last-minute trip to bring this summer to a close.
However, with COVID-19 on their minds, many are wondering whether taking any type of trip is safe right now.
While health experts say staying home is the best way to protect yourself and others from getting sick, there are precautions you can take to have a safe trip.
Here are a few aspects of a typical trip to consider, whether it's a day outing or longer vacation.
Public restrooms
Families know that riding in a car for any length of time usually results in at least one stop for a restroom break.
Dr. Erica Kaufman West, an infectious disease doctor at Franciscan Health, says despite the efforts by cleaning staff at rest stops, public restrooms are not always the cleanest options.
West, who serves as head of the task force on COVID-19 for Hammond-Dyer-Munster, advises not to touch your face and thoroughly wash hands after using the facilities.
"Wear your mask, as always, and then wash your hands when you're done," she said. "I think hand sanitizing back in the car, especially for children, can be helpful."
Rest stops that haven't been cleaned should be reported, West said.
"If you see a dirty rest area, one without soap, one with sinks that don't work, please call the phone number that is always posted in the facilities so that someone is aware," she said. "Being a good community citizen goes a long way in times like these."
Families also can consider purchasing a portable potty to take along, especially if they have younger children. Adult versions can even be purchased for camping excursions.
Swimming pools
Swimming is a popular activity when vacationing, but some families may wonder whether they will be at higher risk if they choose to take a dip in the pool.
Megan Wade-Taxter, spokesperson for the Indiana State Department of Health, says there is no evidence that SARS-CoV-2, the virus that causes COVID-19, can spread to people through water in swimming pools or other bodies of water.
The biggest risk to an individual comes from other swimmers, she said.
"Because it spreads when an infected person coughs, sneezes or talks, you should stay at least six feet away from anyone you do not live with while in and out of the water," she said.
West advises to look for different safety factors depending on the body of water.
If, for example, you're visiting a privately owned pool, it's helpful to know how well the owner does in social distancing, mask wearing and avoiding large gatherings.
If the pool is at a hotel or aqua park, West recommends checking what protocols are in place first.
"For example, employees not working at the pool area should be masked," she said. "Lifeguards might not be, in case they need to jump in for a rescue."
The facility should keep lounge chairs and tables six feet apart and should limit the number of people allowed in the pool at one time. Staff should regularly wipe down high touch points, such as ladders and pool noodles, with EPA-approved List N disinfectants, she said.
"While most people aren't experts in List N disinfectants, just seeing someone walk around wiping things down is reassuring," West said. "If the facility doesn't post that they are doing these things and they tell you when you call that they are not doing these things, I would reconsider vacationing there."
Hotel rooms
A hotel that asks its employees to mask is a good sign it is taking the appropriate precautions in other areas like disinfecting, West says.
While wiping down the hotel room yourself is not necessary, West recommends washing hands after using the restroom, before eating and after any other appropriate times.
"As an aside, I always check the mattresses for bed bugs as I think that's more likely to be an issue than SARS-CoV-2 from a hotel room," West said. "SARS-CoV-2 can live on surfaces, but not likely in the quantity that can infect someone unless you lick a dirty doorknob or something."
If you do decide to disinfect your room, Wade-Taxter says to follow cleaning and disinfecting guidelines outlined by the Centers for Disease Control.
When dining at the hotel, look for areas that have tables spaced apart and outdoor seating available if possible.
"Many hotels limit their food buffets so that guests place their order and a masked waiter will get it for you rather than you going through the line yourself," West said.
Other considerations
Before traveling, the CDC recommends evaluating both the destination and mode of travel. Some communities have higher reported cases of COVID-19, and some state and local governments require visitors to quarantine after arriving.
If camping, some national and state parks may close at the last minute due to a rise in COVID-19 infections in the area, so check the status of the campground prior to leaving.
According to the Indiana Department of Natural Resources, several DNR properties are experiencing high usage this summer. The agency recommends checking real-time information for each individual park, since some parks may reach parking capacity early or may admit vehicles only when others leave.
Concerned about COVID-19?
Sign up now to get the most recent coronavirus headlines and other important local and national news sent to your email inbox daily.