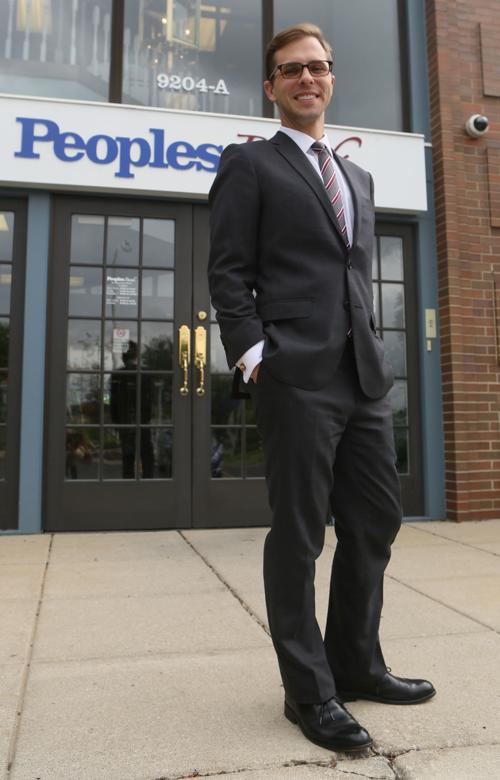 Peoples Bank CEO Ben Bochnowski again will represent Northwest Indiana on the Indiana Bankers Association board.
Bochnowski, who runs the Munster-based bank that serves Lake and Porter counties and south suburban Chicago, was reappointed to the board of the Indianapolis-based trade association for the banking industry in the Hoosier state. The Indiana Bankers Association elected its 2020 board of directions earlier this month at its annual convention in French Lick.
The IBA selected The Fountain Trust Co. President Lucas White as its chairman for 2020. Now the first vice chairman for the board, White previously has served the IBA as a second vice chairman and as a past president of the Future Leadership Division. He's also a director of the Independent Community Bankers of America and a chairman of the ICBA Bank Services Committee.
"A practicing attorney, he earned a bachelor's degree from Indiana University, a JD from the IU Maurer School of Law at Bloomington as Order of the Coif, and he has completed the Graduate School of Banking at the University of Wisconsin," the Indiana Bankers Association said in a news release. "White joined The Fountain Trust Company in 1994 as a part-time teller."
Next year's officers include White; Amber R. Van Til from the Indiana Bankers Association; Michael Zahn of First Federal Savings Bank in Huntington; Garry Kleer of First Bank Richmond; and Andrew Briggs of Farmers & Merchants State Bank in Archbold, Ohio. The constituent directors include Michael Head of First Federal Savings Bank in Evansville; Michael Bauer from WesBanco Bank in New Albany; Melodie Yarnell from Jackson County Bank in Seymour; and Tim Massey of BMO Harris Bank in Indianapolis.
North Region directors include Bochnowski; Joseph Carlson of Community State Bank in Royal Center; and Jeffrey W. Gump of Farmers & Merchants Bank in Laotto.
The yearlong appointments take effect Jan. 1.