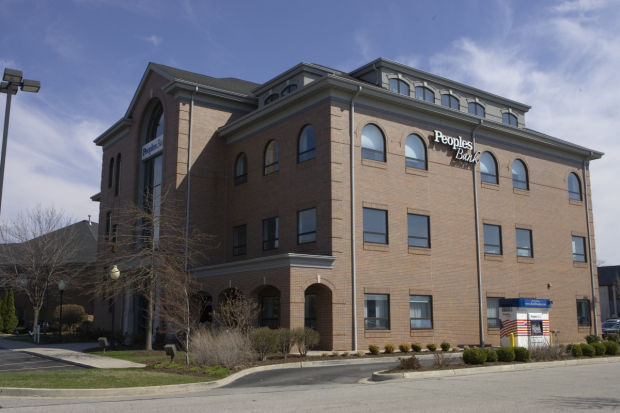 Munster-based Finward Bancorp, the parent company of Peoples Bank, earned a record net income of $8.3 million or $2.40 per share in the first half of 2021.
The bank grew its net income by 1% or $79,000 through the first half of the year largely because of higher net interest income.
Peoples Bank delivered a 1.06% return on average assets and 10.82% return on average equity in the first half of 2021.
"Finward Bancorp had another strong quarter as we continue to see pandemic-related economic effects ease. Macroeconomic trends increasingly point towards recovery, and while the pandemic is not over yet, we are optimistic about the operating environment," said Benjamin Bochnowski, president and CEO. "Our loan portfolio has remained resilient, and we saw another quarter of net recoveries on loans. Our provision has been driven largely by macroeconomic factors since the start of the pandemic, and we believe with continued strength, our provisions for loan loss will more closely reflect pre-pandemic levels."
The bank brought in $3.7 million in net income during the second quarter or $1.05 per share. That's down 27.8% year over year because of lower noninterest income and higher noninterest expense. 
The bank increased net interest income by 8.3% to $23.9 million in the first half of the year. Noninterest income fell from $8.6 million in the first six months of last year to $8 million through the end of June this year.
Noninterest expense grew from $19.8 million through June 30, 2020, to $21.3 million through June 30 of this year.
"We have learned lessons during the pandemic like everyone else, and are responding to shifting customer expectations around service. We are continuously reviewing our physical footprint needs as we work towards greater operational efficiency. We also are looking to further leverage digital investments to reduce the need for physical space as we scale, and to further deploy digital solutions where possible," Bochnowski said.
The bank has grown assets by $107.4 million or 7.2% during the second quarter. Its interest-earning assets grew by $106.5 million or 7.6% to $1.5 billion.
"Like many financial institutions, we saw deposits grow significantly since the start of the pandemic. While PPP forgiveness has had a benefit to our customers and the bank, it has created significant liquidity on the balance sheet," Bochnowski said. 
Peoples Bank grew its loan portfolio by $4.6 million or 0.5% to $971.2 million at the end of June 30. The bank originated $178.1 million in new commercial loans during the first six months of the year.
It grew its securities portfolio by 15.4% to $473.9 million by the end of the second quarter.
"We continue to work with the NASDAQ on the listing application for Finward's common stock," Bochnowski said. "Our application is in process with the NASDAQ and our listing on the exchange remains a top priority."