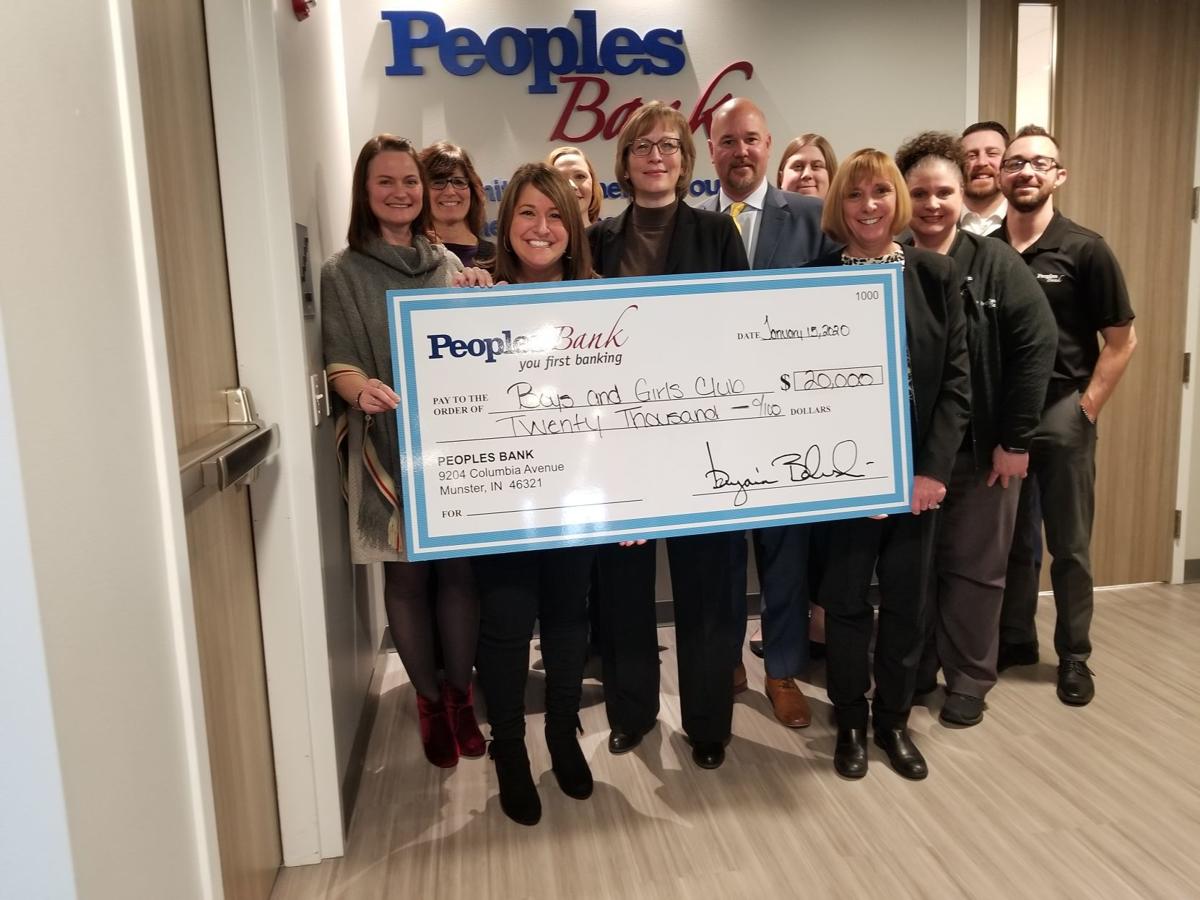 Peoples Bank donated more than the $20,000 to Boys & Girls Clubs of Greater Northwest Indiana.
The Munster-based bank, which operates more than 20 banks across Chicagoland, gave the Boys & Girls Club the money to support its work in Lake and Porter counties, where most of the Peoples branches are located.
"Boys & Girls Clubs of Greater Northwest Indiana's mission is to inspire kids in the community to be their best, and we are happy to support the work they're doing," said Tanya Leetz, Peoples Bank's executive vice president and chief information and technology officer. "At Peoples Bank, our mission is to help our customers and communities be more successful. Partnering with the Boys & Girls Club enables us to fulfill that mission."
Boys & Girls Clubs of Greater Northwest Indiana President and CEO Ryan Smiley said the bank's donation will go toward the club's operating budget.
"We couldn't be more appreciative of Peoples Bank and the Community First committee," Smiley said. "We know the outstanding work they do in the community, and for them to choose our organization to receive this donation is an honor."
The cause was selected by Community First, a committee of Peoples Bank employees who volunteer in the community and have internal fundraisers throughout the year. The bank matches employee donations to nonprofits that work to improve the quality of life in the communities where it operates.
Over the past 25 years, Community First has donated hundreds of thousands of dollars to nonprofits like Haven House, Legacy Foundation, Food Bank of Northwest Indiana and Opportunity Enterprises.
Gallery: Medal of Freedom 2013
Richard Lugar, Ernie Banks and Oprah Winfrey were among 16 people who received the Medal of Freedom Nov. 20.