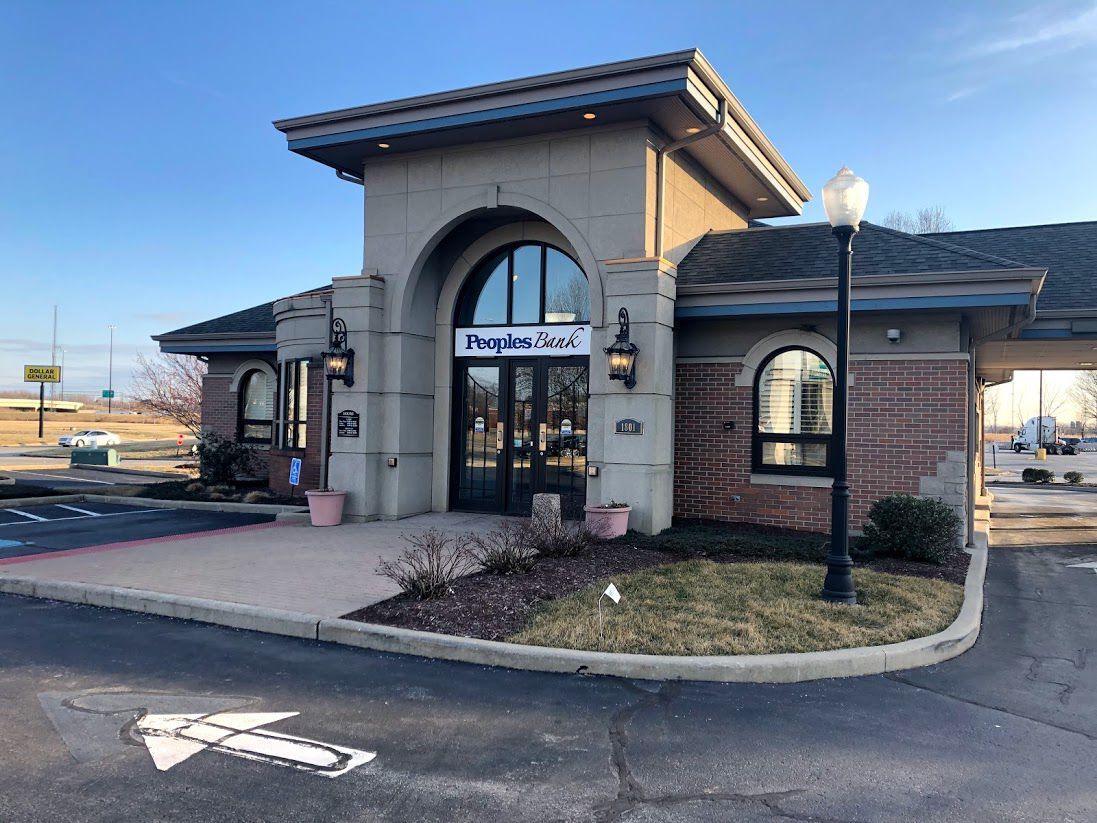 NorthWest Indiana Bancorp, the parent company of Munster-based Peoples Bank, made $4.7 million, or $1.35 per share.
The bank increased its profit by $1.5 million, or 46.6%, as compared to the first quarter of 2020, largely because of higher non-interest income and lower interest expense.
Peoples Bank earned a 1.33% return on average assets and a 12.3% return on average equity in the first three months of the year. It grew its assets by 4.1%, or $60.7 million, largely because of the U.S. Small Business Administration's Paycheck Protection Program and strong core deposit growth.
"If we have learned anything over the last year, it's how much can change in a quarter. This time last year, we were all dealing with the upheaval of COVID; at the beginning of this quarter, we were experiencing political instability and uncertainty around the roll-out of COVID vaccines. In a few short months, a great deal of certainty has returned to the financial services industry, and the gains we made in 2020 continue to pay off as the economy improves," said Benjamin Bochnowski, president and CEO. "Interest expense is down significantly over the past year, and we believe there is room to continue to drive expense down over the coming quarter as longer-term time deposits continue to mature. That said, we maintain strong core funds and are very competitive in the local market for deposits."
Peoples Bank pulled in $12 million in net interest income in the first quarter, up 12.9% from $10.7 million compared to the same time last year because of growth in interest-earning assets. The bank's net interest margin was 3.58%, down from 3.64% in the first quarter of 2020.
"Our mortgage business remains strong, and the pipeline remains robust despite seasonality in the mortgage market early in the year," Bochnowski said. "Business confidence continues to improve, and we have been able to grow business banking relationships in the first quarter. Supporting this all are efficiency gains and digitalization projects that really took hold during the pandemic, including key enhancements to our commercial underwriting and customer relationship management system as we implement Salesforce as our primary customer engagement platform."
Peoples Bank generated $4.3 million in noninterest income from banking activities in the first quarter, up 21.6% from $3.5 million at the same time a year earlier. The bank increased loans by $7.5 million to $974.1 million.
The bank originated $49.1 million in new fixed-rate mortgage loans, up from $14.9 million in the first quarter of 2020.
Peoples Bank increased core deposits by $67.1 million to $1.1 billion in the first quarter.
"Finally, our stated intention to apply for listing on the NASDAQ continues to move forward as expected," Bochnowski said. "Our listing application was filed on April 20, 2021, and our goal remains to be listed on the NASDAQ by the end of the second quarter of 2021. We continue to believe that this will help us be more competitive, attract capital, and retain talent to execute our strategic plans."