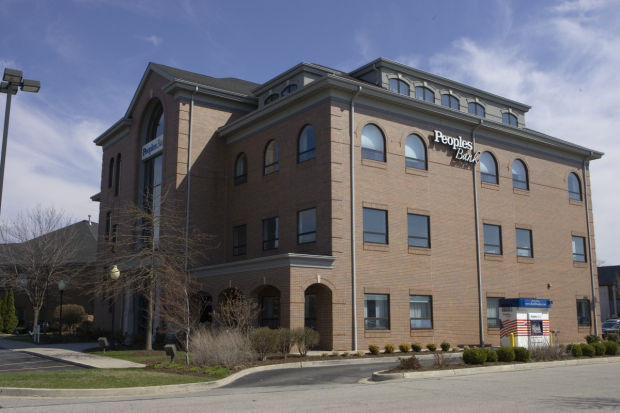 Munster-based NorthWest Indiana Bancorp, the parent company of Peoples Bank, turned a record profit of $4 million in the second quarter.
The bank earned $1.17 per share in the quarter that ended June 30. Peoples Bank increased its profit by 60.3% or $1.5 million year over year.
"The first six months of 2019 were a record for Peoples Bank, with GAAP net income up 23% compared to 2018. Significantly, second-quarter results for GAAP net income were up 60% year over year," President and CEO Ben Bochnowski said. "The second quarter of 2019 was our best quarter to date, and is the result of both inorganic and organic growth as we continue to execute our strategic plan. Second-quarter results are also noteworthy because they were free of any merger-related expenses, which were all accrued during the first quarter of 2019. These results reflect fully integrated operations from all of our acquisitions and organic growth, and demonstrate the value we have been able to create through the execution of our strategic plan."
The bank earned a 1.27% return on average assets and a 12.77% return on average equity in the second quarter.
"Results connected to our inorganic growth have exceeded internal expectations," Bochnowski said. "Economic conditions have bolstered our efforts to grow organically, as we see this as the greatest driver to create value for all of our stakeholders. We have been deliberately executing our plans to serve our mission to help our customers and communities be more successful. These results further support our goal of maintaining long-term independence as a community bank."
For the first six months of the year, the bank earned $6.2 million in profit, or $1.84 per share. That's up 23.1% or $1.2 million as compared to the first six months of June 30th.
"The bancorp's 2019 operating results positively impacted by a 18% growth in interest-earning assets during the first six months of the year," CFO Robert Lowry said. "The earning asset growth was attributable to both organic commercial loan originations and mortgage loans attained through our recent acquisitions. Because of the strong earnings asset growth and well-managed cost of funds, the bancorp's net interest income for 2019 has increased by $6.1 million, 39%. In addition, the bancorp's earnings were benefited by an increase in noninterest income from lending activity and wealth management operations."
Peoples Bank recent acquired AJS Bancorp and First Personal Financial Corp, expanding across the state line into Chicago's south suburbs.
"After completing the most recent acquisition, the Bancorp's Tier 1 capital to adjusted average assets stood at 8.5%, which exceeded our pre-acquisition pro formas for the merger with AJSB. With the companies now fully integrated, net income accretion to the Bancorp's capital base will allow for continued execution of our strategic priorities," Lowry said.