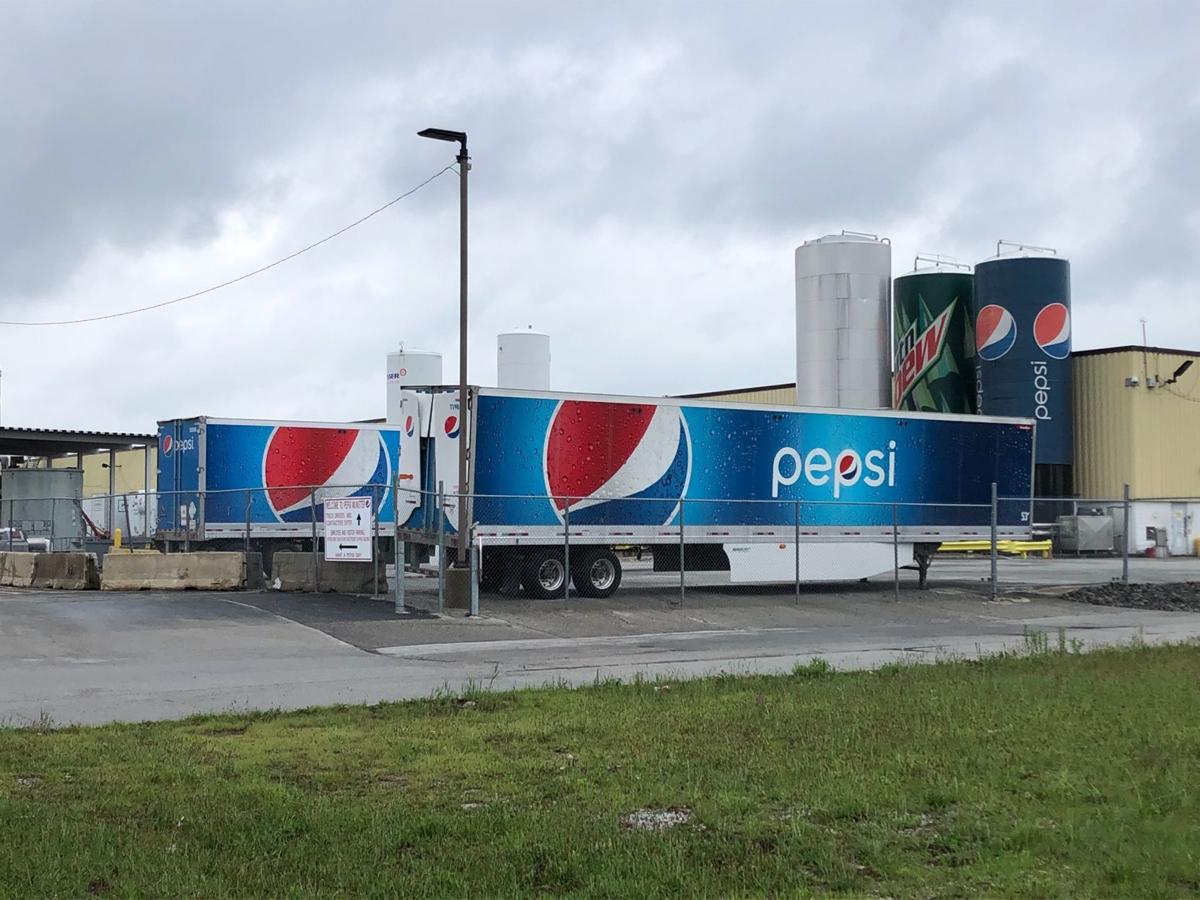 MUNSTER — Union truck drivers, route drivers, merchandisers, and other delivery personnel working at the Pepsi bottling plant in Munster are going on strike Monday after rejecting the company's final contract offer.
At the same time, union workers with production jobs inside the PepsiCo facility on Calumet Avenue are planning to report to work after agreeing to a new contract with the Purchase, New York-based beverage giant.
The separate bargaining units, both represented by Gary-based Teamsters Local 142, each voted on contract proposals Sunday morning, according to multiple Teamsters officials and members.
The union production workers at the Pepsi plant accepted the company's four-year contract offer, while the unionized Pepsi drivers opted to strike instead.
Harvey Jackson, Teamsters Local 142 vice president, said he's working to arrange the picket line so production Teamsters members at the Pepsi plant aren't having to cross in front of union drivers striking for a contract with different terms.
"Where we're going to be picketing at they probably won't have to go through. Unfortunately, with Pepsi's contracts, it's in there that they've got to go to work," Jackson said. "If one rejects, the other one still has to go to work."
Union officials and members confirmed worker-paid health insurance rates were the primary sticking point in negotiations between the Teamsters and Pepsi, and the failure to reach an agreement on the health insurance issue is what led to the strike.
According to Pepsi transport driver Tom Albano, a Teamsters member, the union wants worker-paid health insurance premiums capped at the current rate of $14 per week.
He said the company is looking to raise the workers' share by about $20 a week in each year of the contract to $81 per week by 2025.
"We shouldn't be paying for it in the first place. This is a multibillion-dollar company," Albano said. "And the raises the company is offering is not going to cover, or barely cover, what your increase is going to be in your health insurance."
Albano, who is 62, said he probably could stomach the health insurance increase since this likely is his last contract before retirement. But he's willing to strike alongside the younger drivers who almost assuredly will get hit with continuing weekly premium increases in future years if they don't stand up to the company now.
"No one likes a strike. I don't like a strike. The company doesn't like a strike," Albano said. "But once you give up something, you ain't never gonna get it back from the company."
"So I'll be picketing. I don't care if it's raining, thundering, lightning, whatever. A strike is a strike and you have to show up."
Albano said the union also has issues with the company's forced overtime for production workers and minimal pay increases for drivers over the past decade, but chose to focus on health insurance because it's the most significant issue for most members.
"We didn't want to sit there and ask for five or six or seven different things because you know you're not going to get all that," Albano said. "Realistically, what's going to put the biggest dent in your paycheck weekly? It's going to be the health insurance contribution."
A request for comment about the Munster contract negotiations and Teamsters strike from PepsiCo's North America Beverages Media Relations Team was not returned Sunday.
Union workers at a plant manufacturing snack food products for Frito-Lay, a PepsiCo subsidiary, went on strike last week over similar issues in Topeka, Kansas.
ICYMI: Here are the most-read stories from the past week
The most-read stories during the past week.