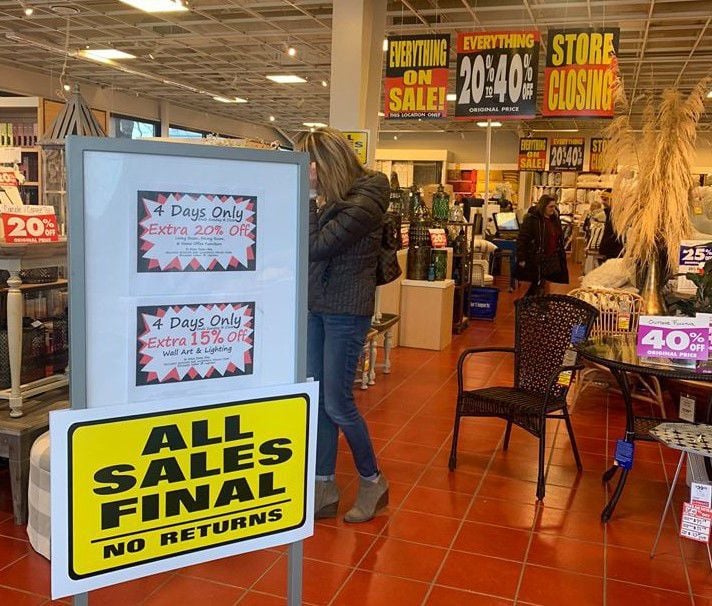 Troubled home goods retailer Pier 1 is closing its stores in Hobart and Valparaiso, but the Schererville location will remain open.
The Fort Worth, Texas-based retailer of imported home furnishings, furniture and decor is closing 450 stores nationwide after a 13.3% drop in sales in the fourth quarter and in the face of challenging headwinds for traditional brick-and-mortar retail during a period in which e-commerce has been gaining more market share nationwide.
Pier 1, which started out selling beanbag chairs, love beads and incense to baby boomers in California in 1962, has started liquidation sales at its stores at 1685 E. 80th Ave. in the Merrillville Plaza shopping center in Hobart and at 150 Silhavy Road in the Valparaiso Market Place in Valparaiso.
The Valparaiso store is slated to shutter by Feb. 26, while employees have not yet been informed of a closing date for the Hobart location.
The store at 141 U.S. 41 in Shops on Main in Schererville will stay open.
Pier 1 lost $59 million in the fourth quarter of last year. Robert Riesbeck, who is pulling double duty as Pier 1's CEO and chief financial officer, said the retailer is "under pressure" and shrinking to "an appropriately sized store footprint and operating structure."
"Although decisions that impact our associates are never easy, reducing the number of our brick-and-mortar locations is a necessary business decision," Riesbeck said in a statement. "We thank our team of hard-working associates for their commitment to Pier 1 and to serving our customers."
The publicly traded company sells an eclectic array of home goods, including tableware, rugs, curtains, candles, pillows, cushions and seasonal items. At its peak, Pier 1 operated more than 1,000 stores across the United States and Canada.
Like many traditional retailers, Pier 1 has been losing ground to online retailers like Amazon and Wayfair. E-commerce sales now account for 11.2% of all retail sales, nearly triple the market share of just a decade ago, according to the U.S. Department of Commerce.
The loss in sales to online upstarts like eBay, Zappos and Warby Parker has ushered in what many call the "retail apocalypse," a day of reckoning that has left vacant storefronts littered across Northwest Indiana and the rest of the country. Region shopping centers have become a graveyard of bygone retailers like H.H. Gregg, MC Sports and Sports Authority that are now just memories.
An estimated 1,700 stores are expected to close this year.
"These closures are part of an ongoing larger process of economic transformation as we move from old-school brick and mortar retail to firms who can best figure out how to leverage not just online but the platform economy type processes — pick up at the store and/or quick delivery to the home — for their specific industries," Ball State University professor Steve Horwitz said. "We are living through a major transformation in the way people buy things and some companies haven't figured out how to meet the way people want to shop now. Target and Costco are thriving. Kroger has figured it out. They win. Those other guys lose."
The business news you need
With a weekly newsletter looking back at local history.