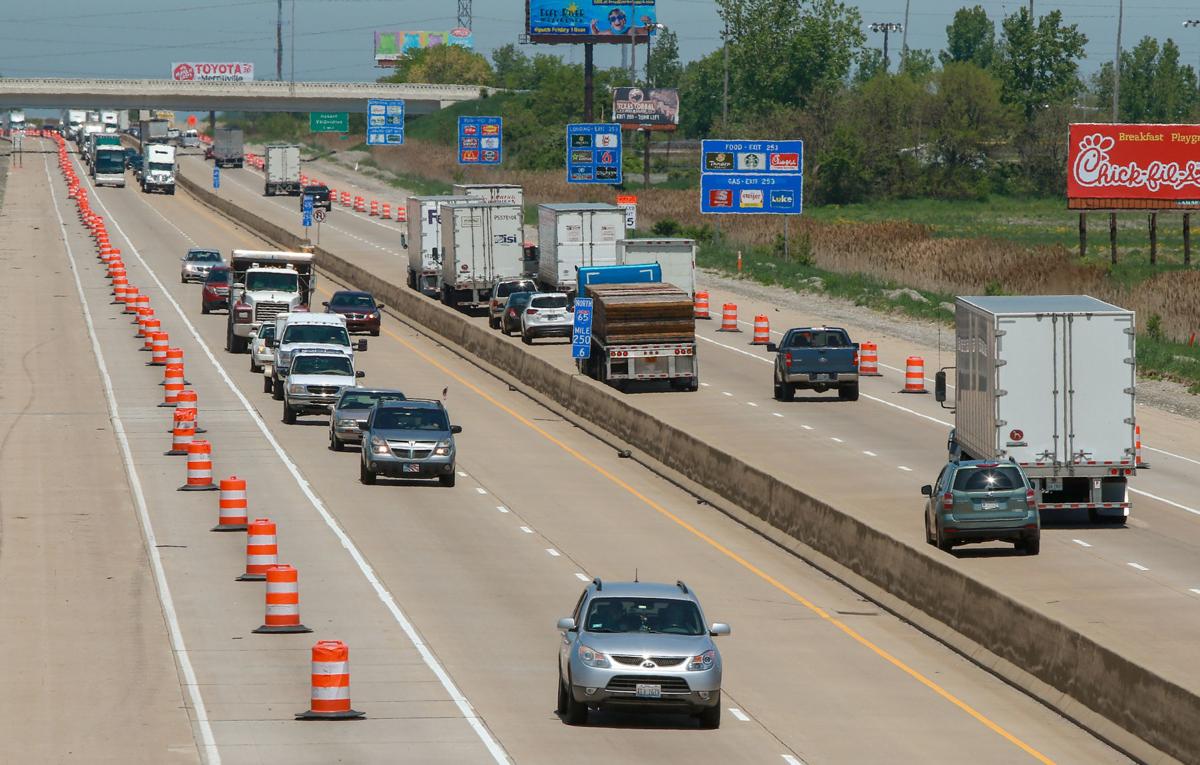 The engineering firm HNTB has begun work on a strategic plan that could result in the implementation of tolling on non-tolled interstate highways in Indiana.
The strategic plan will "define the how, why, when and where of tolling," according to a letter of interest HNTB submitted to the Indiana Department of Transportation last year.
The contract, entered into this spring, calls for the state to pay up to $9.6 million for the plan. A draft is due Oct. 1, and a final version Dec. 1.
HNTB and subcontractors will perform a statewide traffic analysis and estimate potential revenues, determine a preferred toll rate structure, develop a toll collection system and estimate its costs, develop a sequencing plan for establishing tolls, perform environmental impact studies to comply with the National Environmental Policy Act, implement a public relations and communication program, and advise INDOT on various technical and managerial issues.
The state is considering five interstate corridors for tolling: I-94 from Illinois to Michigan; I-65 from I-90 south to I-465 and then south from I-465 to the Ohio River; and I-70 from the Illinois state line to I-465, then from I-465 to the Ohio state line. It is also considering tolling on interstates in Indianapolis, though not on I-465 itself.
HNTB included a chart in its letter of interest showing annual revenue ranging from about $800 million to nearly $2 billion, depending on toll rates. The lower number would result from tolls of 4 cents per mile for cars and 10 cents for trucks; the upper limit would result from tolls of 8 cents per mile for cars and 20 cents for trucks.
The tolls would reduce vehicle-miles traveled on interstates by 10 percent at the lower toll rate, and nearly 16 percent at the higher rate, HNTB estimated.
INDOT is required to develop a strategic plan under the 2017 road-funding legislation that raised gas taxes, which have been the traditional way to pay for highway maintenance.
Stephanie Wilson, a spokeswoman for Gov. Eric Holcomb, said the governor hasn't made a final decision on tolling. He has previously said that he is open to the idea of tolling roadways in five or six years, which would fall near the end of his second term if he is re-elected.
HNTB's proposal said the state could be ready to begin tolling as early as 2021, but also included a 2023 date if planning and environmental work are done in phases. 
The Associated Press contributed to this report.
The business news you need
With a weekly newsletter looking back at local history.