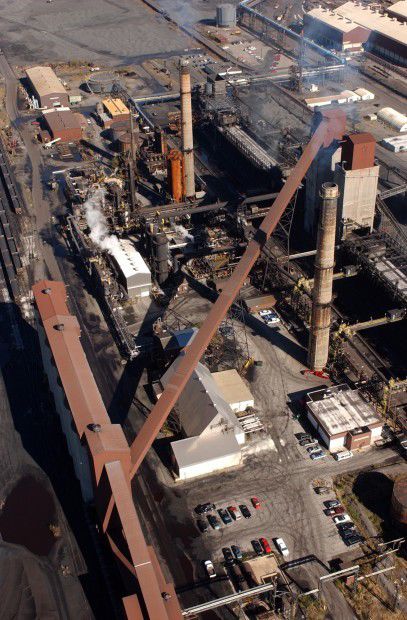 The Burns Harbor Police Department is leading an investigation into the death of a 69-year-old truck driver who was struck in an accident Friday at ArcelorMittal Burns Harbor.
Chief Mike Heckman said the department has interviewed the driver who fatally hit Crown Point resident Kevin Campbell in a bay in the former Bethlehem Steel mill. 
United Steelworkers Local 6787 President Pete Trinidad said the other driver involved in the accident had driven off after apparently not noticing that he hit anyone, but was tracked down and brought back.
"Yes, we interviewed the driver," Heckman said. "It's an ongoing investigation. It's going to take at least six to eight weeks."
Alcohol and drugs were not contributing factors in the fatal accident. Heckman said police are conducting a standard crash investigation and do not believe any criminal act took place.
"There will be no arrests," he said. "Quite honestly, it seems like a freak accident."
Trinidad said the USW hoped to be involved in the company's investigation, to determine if any additional safety measures are needed in the bay or elsewhere at the mill.
Indiana Occupational Safety and Health Administration is aware of the incident, but not investigating because it doesn't have jurisdiction over owner/operator truck drivers, Director of Public Relations Amanda Stanley said.
The Indiana Department of Transportation also is not investigating because the accident took place on private property, INDOT spokesman Doug Moats said.
Campbell's death was the first at ArcelorMittal Burns Harbor. Two steelworkers, Charles Kremke and Jonathan Arizzola, died in accidents at U.S. Steel's Gary Works earlier this year.