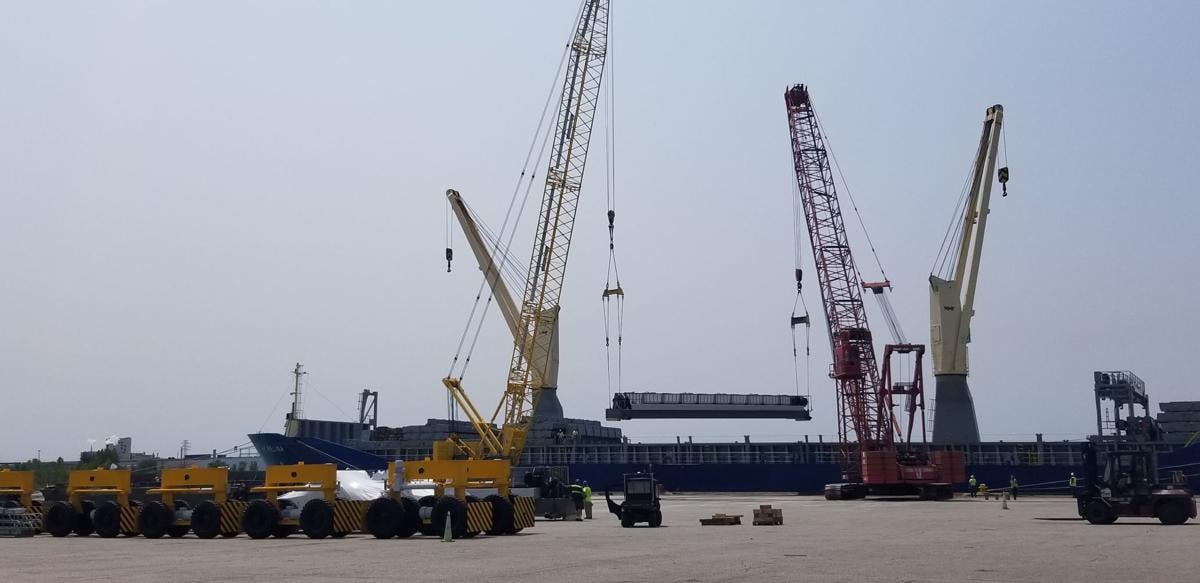 The Port of Indiana-Burns Harbor landed a $220,262 federal grant to beef up security.
About $180,000 from the U.S. Department of Homeland Security grant will go to Indiana State Police and another $25,000 will go toward the Indiana Department of Natural Resources Law Enforcement Division to make various security improvements at the port. The Indianapolis-based Ports of Indiana ports authority received $15,262 that will go toward security gate enhancements around the port.
"The Port of Indiana is an integral component of the strength of the Northwest Indiana economy," U.S. Rep. Pete Visclosky, D-Gary, said. "I applaud all of the leaders of the Port of Indiana and our state agencies for harnessing this federal funding resource to keep our international port secure and support the continued expansion of job opportunities and economic activity in our Region."
The deepwater port on Lake Michigan in Portage and Burns Harbor in Porter County snagged the funding through the federal government's Port Security Grant Program, which aims to enhance port security and prevent terrorism.
"The Department of Homeland Security grant funding further supports our efforts to adapt, improve, and expand our infrastructure needs around the port," Port of Indiana-Burns Harbor Director Ian Hirt said. "Our established security measures have improved port security and we will continue to responsibly secure the property."
The 600-acre port is home to more than 30 companies. The Port of Indiana-Burns Harbor handles cargos like steel, grain, fertilizer, and road salt from barges, international ocean-faring vessels and Great Lakes bulk carriers that reach up to 1,000 feet in length.