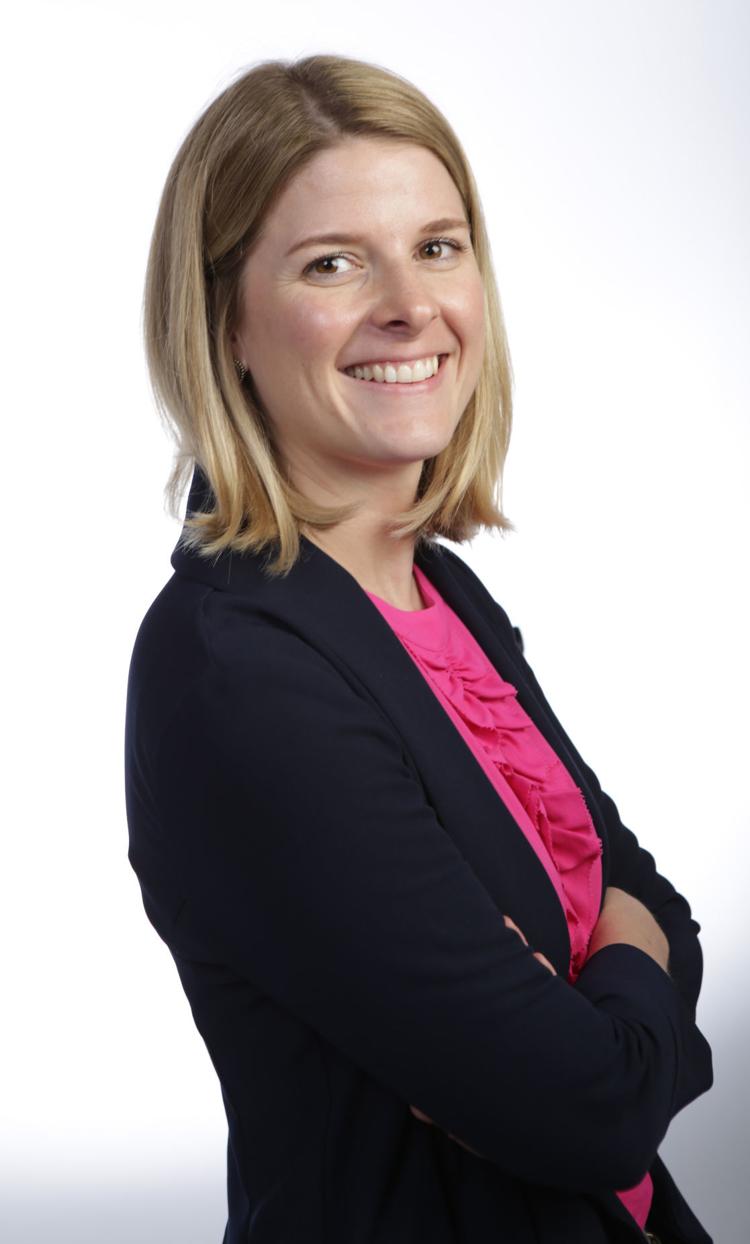 Leah Konrady sees Northwest Indiana's lakeshore and proximity to the country's third largest city as natural catalysts for the kind of growth that will broaden and grow the regional economy. But she also sees recent trends in population — including slight declines in Lake County — as a drag on this potential.
In her role as president and CEO of One Region, Konrady hopes to help reverse the population trend by leveraging the area's strengths to attract younger residents.
"If you want to sustain your region economically, you need to grow your population," Konrady said. "If you want to grow your population, you need to attract young people."
When Konrady began at One Region two years ago, she immediately jumped into supporting the South Shore Line's West Lake Corridor extension and double-tracking projects as ways to help promote that goal. She also decided One Region could contribute more by undertaking a "benchmarking" project that involves local leaders in studying successful strategies used elsewhere.
"When I took on One Region, what I wanted to do was look into other places that had a turnaround story on attracting young professionals," Konrady said. "When you have a declining and aging population, how do you attract young people?"
A study involving economists from area universities yielded three such stories: in New Jersey communities near New York, in PIttsburgh and in Denver. That result received validation when Amazon included Newark, New Jersey, Pittsburgh and Denver in its list of 20 finalists for its second headquarters.
Konrady organized a trip to several New Jersey communities last year. "It was really successful," she said. In one of her occasional guest columns for The Times, Konrady wrote shortly after the trip that "in each place, we saw examples of leveraging and transforming underutilized assets into attractive features drawing people to live there."
Nearly 30 people made the trip. The group of elected and appointed public officials, as well as business, nonprofit and philanthropy executives heard about turnaround stories focused on ways to encourage population growth — "the theme everywhere we visited," Konrady said.
She said she was "very intentional" about getting people with a range of experiences to participate in the benchmarking process. State Rep. Earl Harris Jr., one of them, said Konrady did that successfully.
"She's done a good job of getting a wide group of leadership involved," Harris said, adding that the geographic range of the participants also was important.
"That's not always an easy thing to do — it's hard to get people from multiple cities and multiple counties to work together," he said. "Leah's done a great job at that."
The next trip, slated for later this year, will be to Pittsburgh. The focus there will be "how to leverage anchor assets you already have," Konrady said. Those can include universities, which are "key to any region," hospitals and even grocery stores.
Denver will be the third destination. That city's significant investment in infrastructure, including at its airport and on its light rail system and highways, will be a focus of the tour.
Cross country
Keep reading for FREE!
Enjoy more articles by signing up or logging in. No credit card required.
The Denver trip will return Konrady, 32, to a frequent destination. She began visiting Colorado at the age of 7, and would tell people while growing up in Michigan City that she would one day attend the University of Colorado in Boulder.
The Marquette Catholic High School graduate switched her choice to the smaller University of Denver, initially planning to study in the university's well-regarded real estate program. Konrady soon shifted to geography, which incorporated urban planning, land economics and environmental science, including the study of water quality issues.
"My college experience was totally formative of what my career has become," Konrady said. "It definitely shaped who I am."
Northwest Indiana and Colorado also offer Konrady the chance to pursue her favorite outdoor activities: hiking, swimming and skiing.
The decade since college graduation has taken Konrady to each coast, too. After graduating, Konrady went to work for U.S. Rep. Pete Visclosky, D-Gary, in Washington, D.C., as a legislative assistant. She also worked as director of the Great Lakes Program at the Northeast-Midwest Institute, a nonprofit organization that describes its mission as "to promote economic vitality, environmental quality and regional equity for the 18 Northeastern and Midwestern states."
From there, Konrady returned to the University of Denver for an MBA, then moved to Fresno, California, to work in governmental affairs and community outreach for the engineering firm CH2M, focusing on water infrastructure.
The lure of Lake Michigan, Chicago and family brought Konrady home, where she joined One Region in spring 2016.
Promoting change
One Region has a nine-member board of directors, made up of businesspeople and higher education administrators. Ben Bochnowski, president and CEO of Peoples Bank, is vice-chairman of the One Region board. He said Konrady's charge when taking over the organization was to re-envision its mission and role in Northwest Indiana.
"She had to think about One's Region's strengths and the opportunities, and relaunch the organization as a vehicle to bring local leaders together and focus us on the future," Bochnowski said.
Its activities have included the trips to example communities, and creation of a new organization of business leaders.
"Under her leadership, she has created a corporate council that brings the business community together in order to focus on how we can grow Northwest Indiana's population," Bochnowski said. "She has been creative and looked outside of the Region for guidance and inspiration, and brought people together around not only ideas, but action."
The corporate group, the Regional Opportunities Council, is made up of private-sector CEOs and modeled after executive organizations in other cities. It had attracted 21 members by spring.
"We needed a place where executives of our Region come together and prioritize what they see as transformative," Konrady said.
That and the benchmarking trips are intended to bring leaders together in new ways. "You can't further change alone," Konrady said.