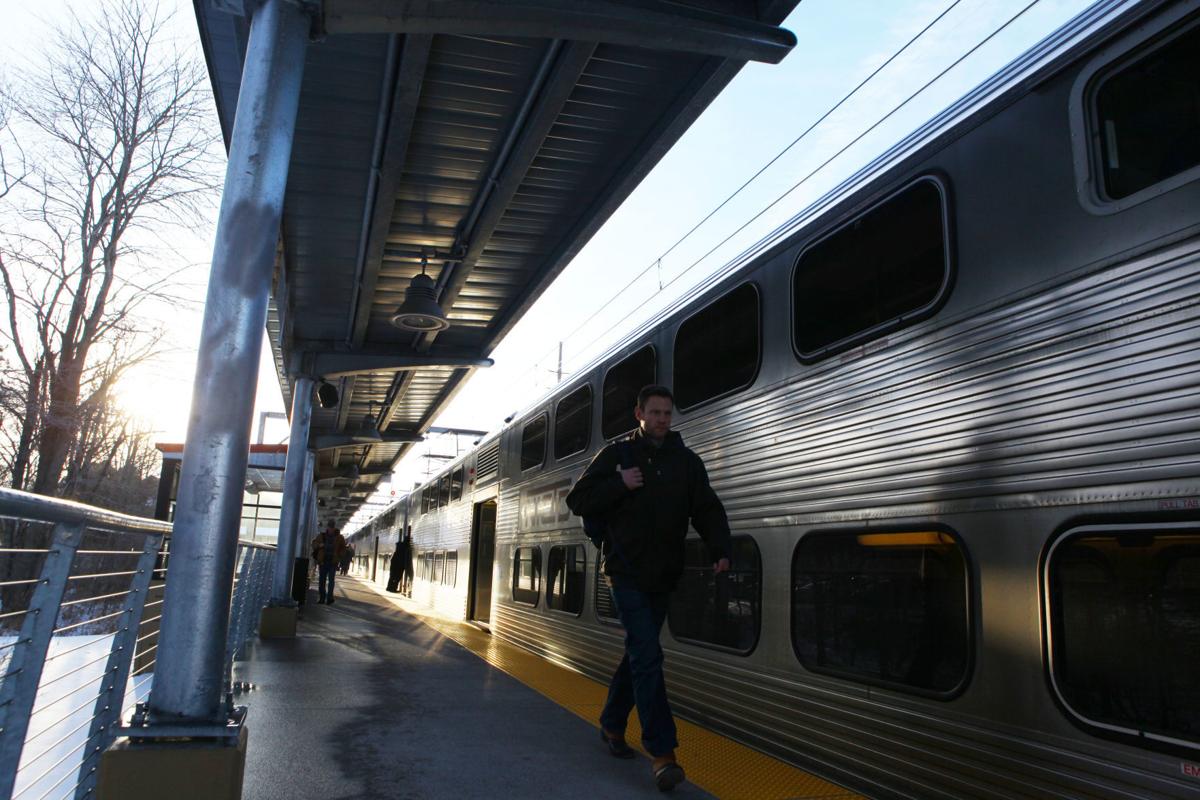 The U.S. House Appropriations Committee on Tuesday approved the fiscal year 2020 Transportation, Housing and Urban Development and Related Agencies Appropriations Act. The legislation includes money for the grant program that would help fund South Shore Line capital projects, and for a safety and infrastructure program that supports rail grade crossing improvements and congestion-reduction projects.
U.S. Rep. Pete Visclosky, D-Gary, a committee member, said in a statement announcing passage that he is "committed to continuing to do everything possible to support investments in our transportation infrastructure, including efforts to improve the safety and efficiency of railroad crossings and the expansion and recapitalization of the South Shore rail line."
The bill now goes to the full House for its consideration.
The measure includes $2.3 billion for the Federal Transit Administration's Capital Investment Grant program, which would likely contribute nearly 40 percent of the costs of the $816 million West Lake Corridor and $416 million Double Track projects, if they advance through the FTA grant process.
The $2.3 billion is $800 million more than the amount proposed by the Trump administration. The fiscal 2019 budget included $2.6 billion for the CIG program. 
The appropriations act also includes $350 million for the Consolidated Rail Infrastructure and Safety Improvements Program, $95 million more than the fiscal 2019 funding level and $20 million more than proposed in the administration's 2020 budget request.
The program supports a variety of types of projects, including highway-grade crossing improvements and rail congestion reduction projects, topics that have become a point of focus in Northwest Indiana recently. Visclosky attended last month's meeting of the Rail Crossing Task Force operating under the auspices of the Northwestern Indiana Regional Planning Commission, and talked about the possibility of the program being of assistance to Region communities experiencing extended rail crossing blockages. 
The report accompanying the legislation directs the Federal Railroad Administration to work with state and local agencies, law enforcement, railroads and others to examine the problem, collect data, identify trends, and develop recommendations to reduce the number and frequency of blocked railroad crossing occurrences.
"I am thankful that the House Appropriations Committee has taken action to recognize the perilous danger of blocked railroad crossings in communities across our nation," Visclosky said in his announcement of the committee's action."