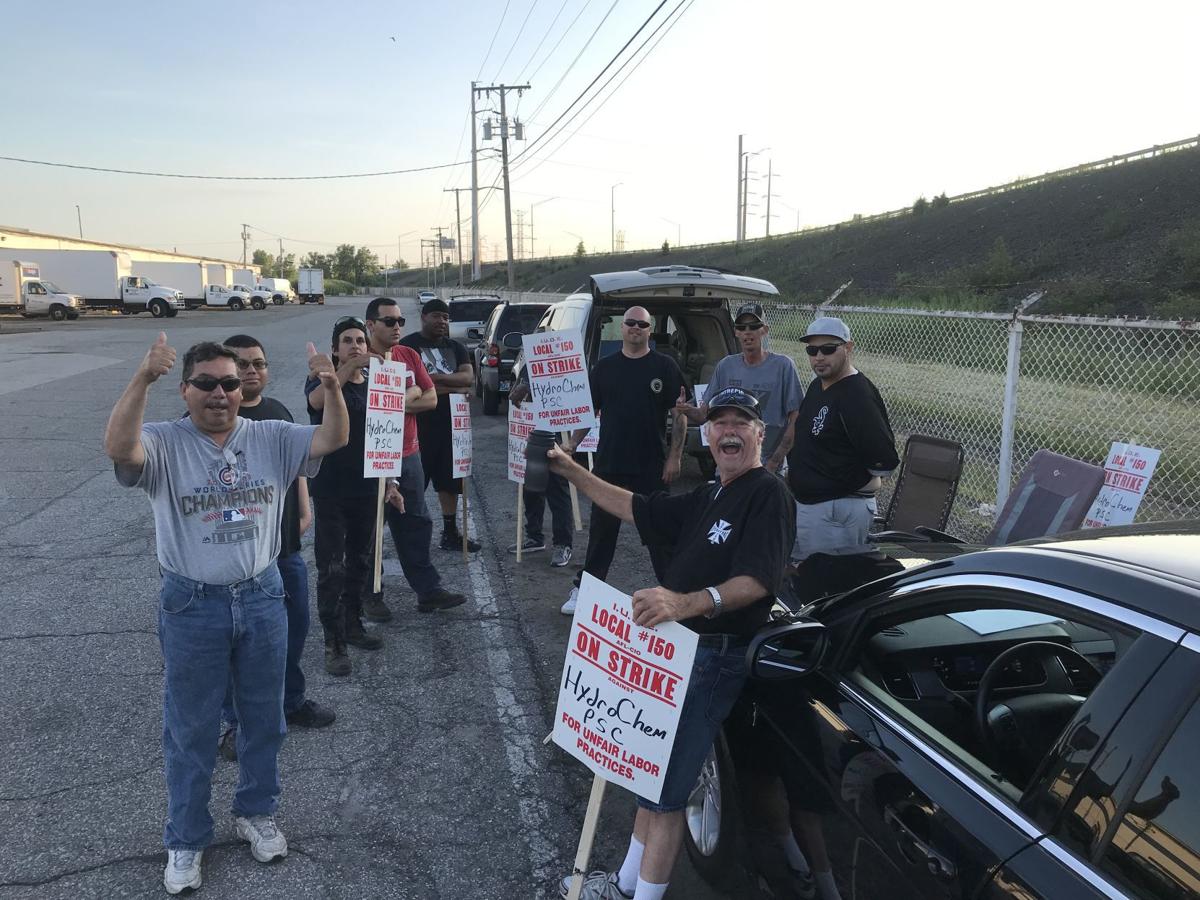 Refinery maintenance and utility workers have gone on strike at HydroChemPSC in Hammond.
About 30 workers who do industrial cleaning and operating hydro-excavators at the BP Whiting Refinery walked off the job Tuesday and picketed outside the HydroChemPSC facility on Sheffield Avenue in Hammond in protest of "unfair labor practices of retaliation and discrimination against union supporters."
The workers picked International Union of Operating Engineers Local 150, AFL-CIO as their bargaining representative, but said the company fired one of the union organizers and cut another's hours. 
"Workers have a federally protected right to seek and obtain union representation without interference or retaliation from their employer, and HydroChemPSC has punished these workers for exercising their rights," Local 150 President-Business Manager James Sweeney said. "These workers sought a better life for themselves and their families, and while it is shameful for their employer to respond by attacking their ability to earn a living, these workers are represented by a union that will fight for them until we win."
HydroChemPSC Senior Vice President Business Development Joe Davis said initial negotiations on the first contract with the union were "progressing as scheduled."
"There is no business interruption," he said.
IUOE Local 150 filed unfair labor practice charges with the National Labor Relations Board last year, alleging retaliation for the union organizing. It settled with the employer, reinstating the one worker's job and getting back pay for both workers.
But the union said their hours have been reduced significantly since they returned to work and filed another charge with the National Labor Relations Board and then went on strike earlier this week.
BP did not immediately return messages on whether the work stoppage was affecting operations at the refinery, the largest in the Midwest and a supplier of gasoline to seven states.