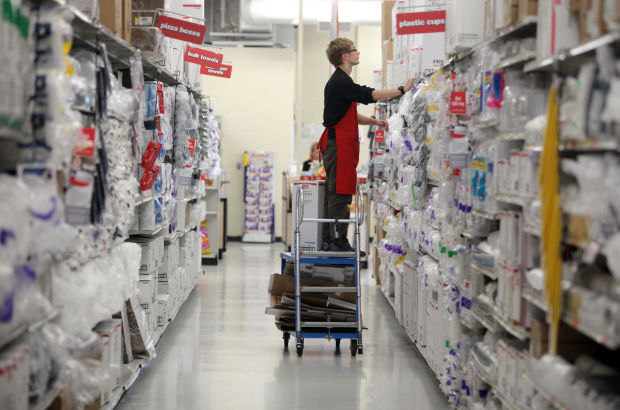 Northwest Indiana added jobs this summer as its economy kept down the path of growth.
The Northwest Indiana Index rose 0.4 points to 138.8 in June from 138.4 in May, continuing a trend of expansion. The growth mirrors the broader recovery that's taking place in the national economy, said Micah Pollak, an assistant professor of economics at Indiana University Northwest.
Northwest Indiana's economy grew 0.29 percent in June, roughly the same as the nation as a whole.
"This May was really strong, and June was strong," he said. "There's been a big jump after the slowdown during the first few months of the year. It's encouraging the economy is moving a little faster."
Pollak and IUN Professor of Finance Bala Arshanapalli compile the coincident index, which is modeled after the Federal Reserve Bank of Philadelphia's state and coincident indexes. The goal is to keep a finger on the pulse of the local economy. Pollak also serves on The Times Board of Economists, a group of local business leaders that meets quarterly to gauge the state of the region's economy.
Statewide, the Indiana Business Research Center's Leading Index for Indiana rose from 101.2 in July to 101.6, making up all the ground it lost during the winter weather-plagued first quarter. The state's economy grew by 0.5 percent in June.
Northwest Indiana is on track to grow moderately, by about 1 percent to 2 percent, over the next six months after every major component of the index gained ground or remained stable in June.
Steel production increased by 0.4 percent, and average manufacturing hours worked remained a record level of 42.1 hours per week. U.S. retail sales grew by 0.25 percent.
The Dow-Jones Transportation Index rose by 3.4 percent, which was beneficial since Northwest Indiana is major transportation hub for the Midwest with its highways, railroad tracks and international port.
The region added 800 more jobs in June, a 0.29 percent increase. Northwest Indiana has gained jobs in 10 out of the last 12 months, but the 8,500 new jobs over the past year still has not brought it back to pre-recession levels.