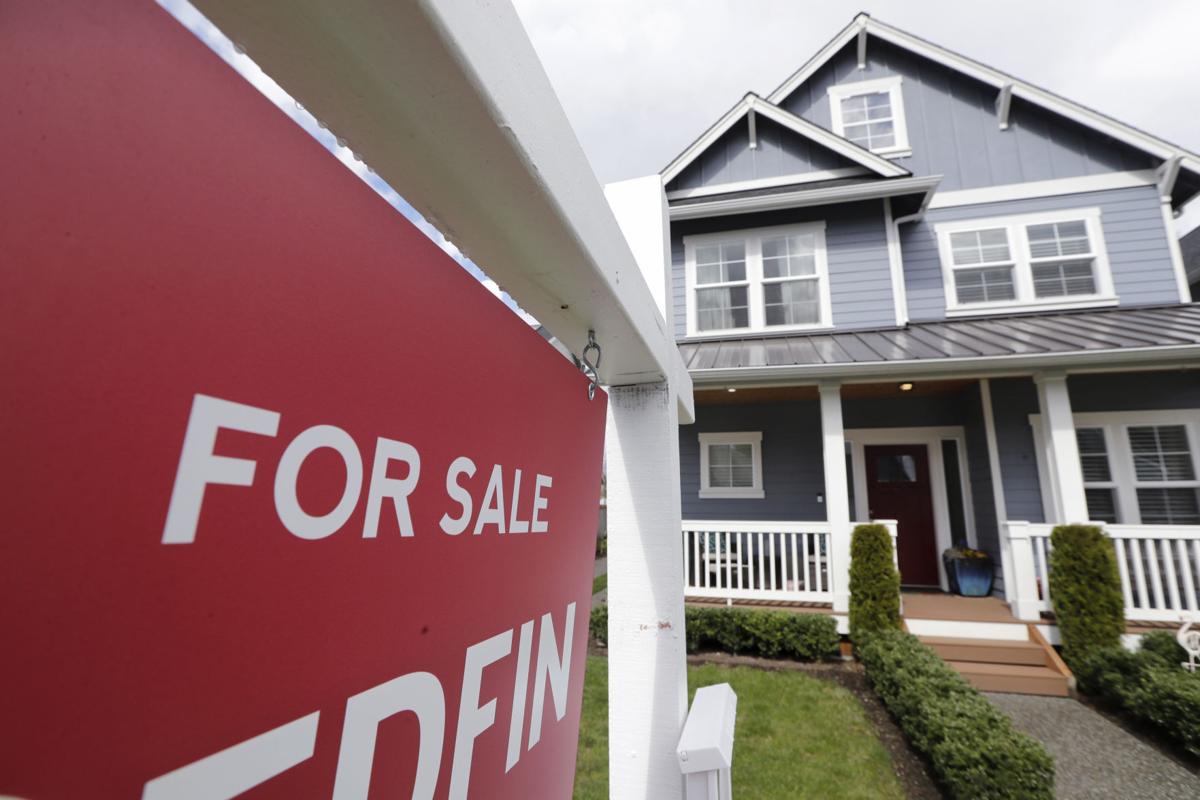 After a drastic dip in home sales in the region in May, the real estate business bounced back in June while still battling a shortage of homes to sell.
"We took a blitz in May with a 31% drop in sales compared to May 2019," Peter Novak, CEO of the Greater Northwest Indiana Association of Realtors, said.
Novak said the demand remains high, and, in June, sales bounced back to near June 2019 levels, going from 721 sales in May in the seven-county area overseen by GNIAR to 1,051 in June. GNIAR represents Lake, Porter, LaPorte, Newton, Jasper, Starke and Pulaski counties.
"Real estate is a seasonal business with more people putting their homes on the market in the warm months. The inventory has not picked up enough in the warm months this year to meet the demand, and I think it is COVID-19 related," Novak said.
People who don't have to sell in order to move or downsize aren't putting their homes on the market, he said. For the year, home sales are down about 3.6% in the region despite the high demand. Novak said showings slowed during the first half of March as people adjusted to the virus, but picked up in late March and April.
The type of showings might have changed as many real estate companies went to virtual showings instead of actual, physical showings. GNIAR doesn't have a good way to track virtual showings, but the good news for sellers is the demand is strong and prices remain high and are going higher.
"We still have people in Illinois looking to get out because of the higher taxes there. If you are a buyer, the competition with Illinois buyers is a problem. The population loss in Illinois is among the worst in the nation, and the number one reason people are leaving the state is the taxes," Novak said.
Tiffany Dowling, broker and team leader for the Tiffany Dowling Group with Keller Williams of Northwest Indiana, said the market is "extremely hot now with sellers getting multiple offers within hours of putting their home on the market.
"That's true of homes selling for $100,000 or $1 million," Dowling said. "We're feeling the tension of the buyers. They are making offers they didn't make a year ago. They are dropping contingencies that are typical of sales contracts, like home inspections and closing cost credits, and being more aggressive.
"Sellers are thrilled because they are getting multiple offers in a short time and with much higher profit than we've seen over the past couple of years," she said. "COVID hasn't impacted the market yet because the demand is so heavy. We are doing all we can to procure more listings. It's what most of our meetings are about.
"I've been in the business nine years, and it's the craziest I've ever seen. I've sold almost as much this year as I did all of last year. When I started, it was a buyer's market, and sellers had to be creative. I've watched it completely turn around."
According to GNIAR statistics, the median home price is up from the same period a year ago by 4.3% to $179,900 from $172,500, while the total number of homes sold is down from 4,808 in 2019 to 4,634 this year. Novak said the indications are that July will be similar to June.
"We'll have to wait and see how the economy goes, but we expect the summer to continue well," he said. "Prices continue to rise as demand remains high without the inventory to meet it."
Dowling said it's a good time to be a seller, but selling your home could have a down side.
"Many sellers have to live with someone until they can find a place to live," she said. "Twelve months ago, you could easily get an offer contingent on being able to buy another home. Now it's nearly impossible with the number of offers coming in on each home. It's a great time to buy because of the low interest rates, but it's a longer process because of the lack of houses. There's a lack of inventory across the country, but not like it is here."
Dowling said some potential sellers have opted to hold onto their homes for now, and with the layoffs and quarantines, are spending the extra time at home making improvements.
"It's fun for a realtor because we are getting pictures from clients of the improvements they are making," she said.