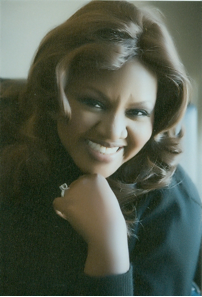 Region native and Purdue University Northwest graduate Felicia Middlebrooks announced her retirement from WBBM after a long, distinguished career in Chicago radio.
The acclaimed journalist who grew up in Gary in the 1960s and 1970s won The Chicago Headline Club Lifetime Achievement Award in 2015. She's been a staple for morning drive commuters for decades and will hang it up Friday.
The Gary West Side High School graduate will instead focus on working for her own company Saltshaker Productions, which will make movies, podcasts and audiobooks. Though best known for delivering the news on the radio, she's also an award-winning filmmaker who won "Best Documentary Short" at the New York International Film & Video Festival.
"For decades, you have granted me the high privilege of serving you, inviting me into your homes, your workplace and your cars—allowing me to travel with you on the train, to the airport and on the running trail. We've been early morning companions a very long time, nearly 36 years," Middlebrooks said in a letter to listeners. "I delivered news, much of it difficult, life changing or history making, and you listened, through endless cups of coffee, a little laughter and a few tears. But careers, like seasons, change and I wanted to deliver this piece of personal news to you directly. On May 29, I'm dropping the mic, at least for daily radio news. I'm not retiring. I'm rewiring. I'm transitioning to long form storytelling on a multi-media platform, which will include documentaries and feature films, audiobooks and other projects, through my company Saltshaker Productions. My first venture is a new podcast I've created, called "She Matters," which focuses on empowering women."
In an industry notorious for its turbulence and turnover, Middlebrooks stressed she's stepping down from Chicago news radio of her own volition.
"Just to be clear, I've been working on this next level plan for nearly a decade. This wasn't a spur of the moment decision, and it is my decision," she said. "As part of my preparation, I returned to my alma mater Purdue University to earn my MBA. Because my love of journalism runs parallel to my love of movies, I also obtained a degree in film. Now, the same faith and purpose that have shaped my life and sustained me for nearly four decades at WBBM, will guide the growth of my production company."
The longtime anchor moved up to Chicago after graduating from Purdue University Calumet in Hammond, which has since been rebranded as Purdue University Northwest, while working in local steel mills.
"My career at Newsradio 780 has been the joy and honor of my life, the fulfillment of a dream, a wonderful remarkable journey for which I am deeply grateful," she said. "I was just a skinny 13-year-old girl in Gary, Indiana when I set my heart on someday becoming a reporter. At age 24, with jobs at four radio stations under my belt, I was welcomed into the CBS 2 newsroom, the early standard bearer for TV journalism in America. That newsroom developed me as an intern, newsroom receptionist, then a desk assistant."
The Gary native and former steelworker became Newsradio's youngest female street reporter and anchor at the age of 24.
"Long before that, my cheerleading parents, who told me I could do anything, were the very foundation of my success," she said in the letter. "I also owe a great debt to the managers who nurtured and groomed me. Former CBS Radio President Robert Hosking wanted to shake-up the traditional all male morning drive paradigm. He wanted women to co-anchor. I was the test case for the network's groundbreaking change and WBBM News Director Carl Dickens wanted to ensure the experiment worked. Both men had a personal stake in my pioneering success in morning drive. They had confidence in me and set grand expectations, then equipped and inspired me to meet them. Now women co-anchor at all CBS Newsradio stations across the country. I'm proud of that."
Middlebrooks cut her teeth at the West Side High School student newspaper West Side Story and radio stations in Northwest Indiana.
"I believe that I was being prepared for the job a very long time ago. I was raised by a loving father who insisted that his four daughters learn everything boys were taught, so we'd become fiercely independent. That, and the fact that I worked my way through school in the steel mills got me a little street cred with the guys in Morning Drive and when they learned I loved westerns, war movies, the Three Stooges and I could crack my knuckles... and occasionally belch, I was in like Flynn. My Mom would be mortified to hear that," Middlebrooks said in the letter to listeners. "I want to thank the morning writers, editors, producers and reporters—throughout my career, I couldn't have asked for more dedicated, thoughtful and supportive managers."
Middlebrooks said she was proud to tell the stories of Chicagoland and proud to be a pioneer for women professionals in the industry.
"To my WBBM colleagues, iron sharpens iron. You are ethical, creative and hardworking. Nobody does it better than you. My successes are directly attributed to those with whom I have labored. You constantly challenged me to up my game," she said. "What a gift to be a journalist in Chicago, the greatest news town in America. I am grateful to have covered stories at home and abroad and to have broken barriers and opened doors for women in radio."
Before signing off the local airwaves, she left the public with an inspiring message.
"In a constantly changing world, I can promise you I'll still be telling stories—stories that heal, elevate, enlighten and connect us," she said. "Truth matters. Always has, always will."